these portraits of the US opioid crisis are one of the best things to see this week
Read about Jordan Baumgarten's Good Sick and everything else you need to watch, see and do in the next seven days.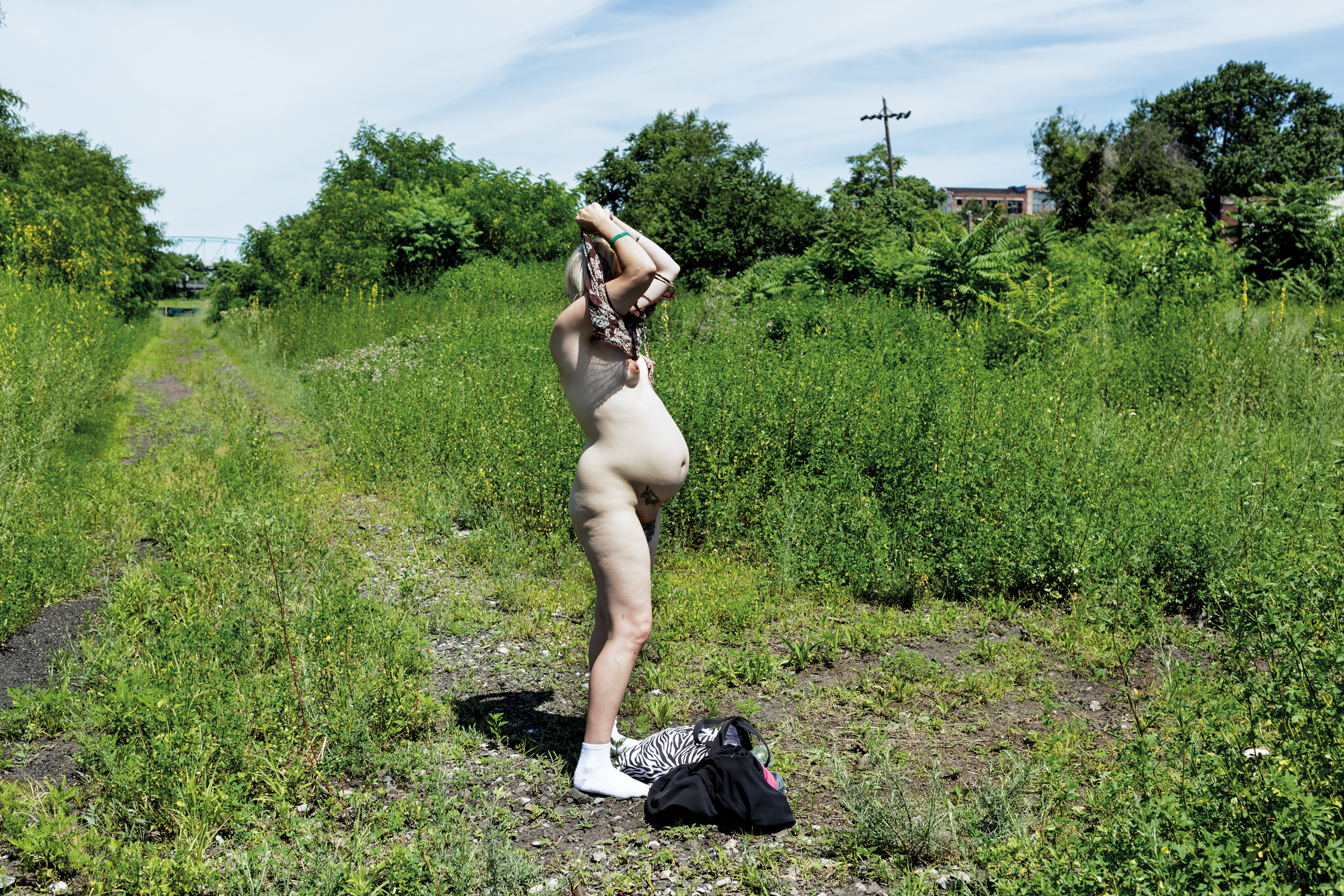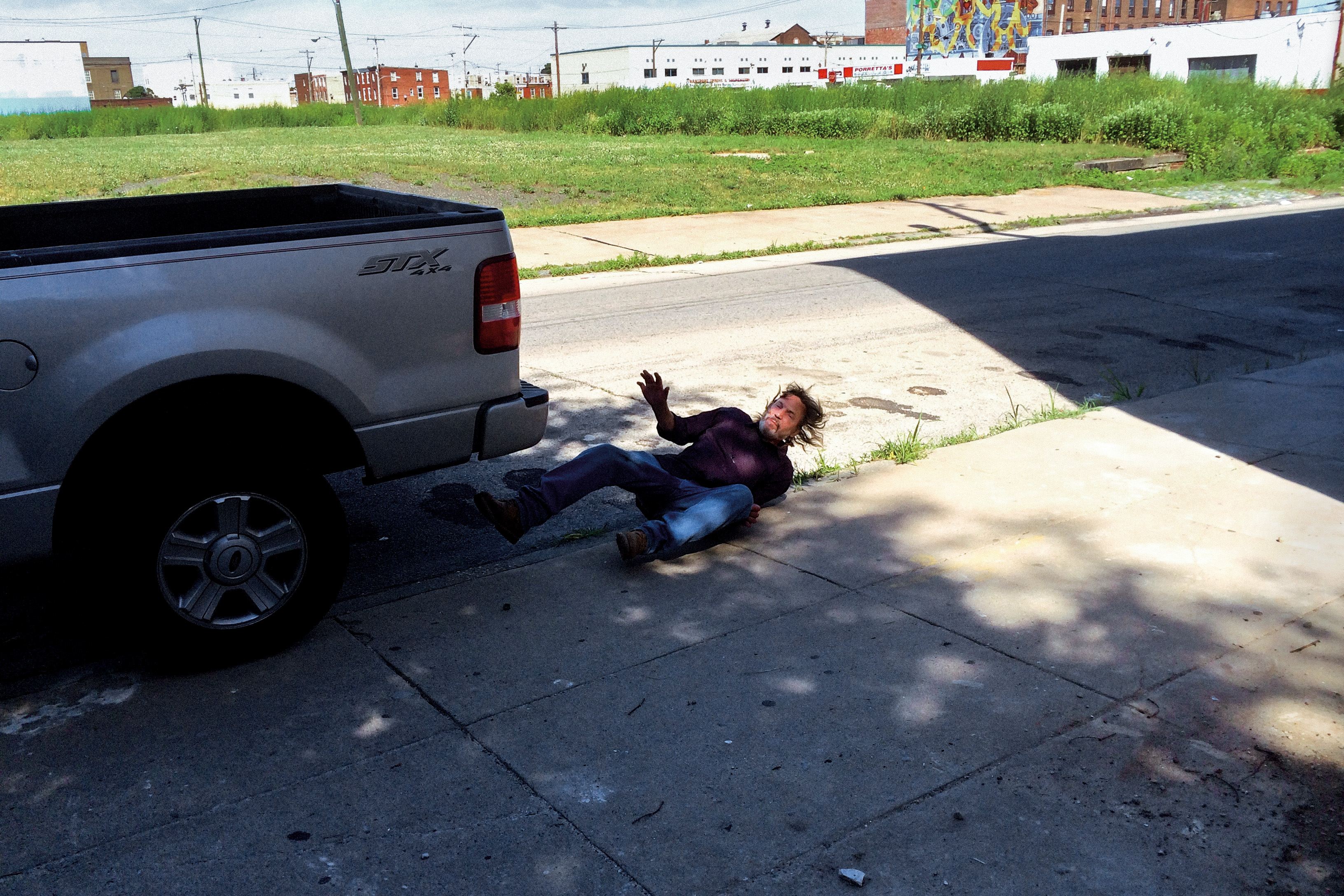 Book: Good Sick
Good Sick is not about a specific place, as such. Although the images, collected in this release by GOST books, were taken in a particular neighbourhood of a particular city (Kensington, Philadelphia to be precise), photographer Jordan Baumgarten believes the area acts as "a microcosm to discuss issues tearing apart the fabric of our social landscape" -- the disorder, confusion and urban decay currently trumping its way through American society. "The title is slang for the nausea that comes after injecting heroin," he says. "It serves as a tool to communicate the duality of terror and beauty that is represented throughout the book." You can see more of Jordan's work here.
Good Sick by Jordan Baumgarten is out now.
Music: Bars
Production software heads Native Instruments take over London's Barbican with a series of workshops and talks featuring P Money, Ms Banks, i-D Class of 2018-er Jaykae and more. Dedicated to celebrating the past and present of UK urban music, it's an opportunity to build on your grime and UK rap skills with some of genres' leading figures. Entry is free but be sure to register a place here.
11 April, Barbican Centre, London.

Film: Spanish & Latin American Festival ¡Viva!
Film, theatre and visual art from across Spain and Latin America now. Inspired by Latin America's long history of political turmoil, this year's ¡Viva! features art and artists that take inspiration from the region's revolutionary moments and movements. ¡Gives us a nice opportunity to do some upside down exclamation marks too, doesn't it!
12 April -- 5 May, HOME , Manchester.
Another film: Distant Sky
Showing in 500 cinemas worldwide for one night only is Distant Sky -- a concert film capturing a triumphant live concert from Nick Cave and his very good Bad Seeds. Performing new album, Skeleton Tree, alongside pretty much all the big ones, it's a chance to get up close and personal with one of rock's most enigmatic figures, while drinking a coke as big as your head.
12 April, Various.
Theatre: Inky Cloak
Queer theatre company Inky Cloak preview their new show, Honesty Is Like a Song in the Dark, at The Albany this Friday. Dramatising the struggles of older LGBTQ people in care homes, it's supported by Arts Council England and comes with a Radiohead-esque Pay-What-You-Decide entry fee (N.B. it sounds well worth what you can spare).
13 April, The Albany , London.
Event: Working Class Heroes
The BFI are holding a weekend of events celebrating working class talent because, let's face it, cinema is full of poshos isn't it. We're most excited about Saturday's screening of The Loneliness Of The Long Distance Runner with a panel discussion featuring actors Rita Tushingham and Tom Courtenay. Sounds like a Morrissey wet dream.
13 -- 14 April, BFI, London.

Club: Concrete Lates
And finally, the Southbank Centre's first ever regular club night, Concrete Lates, kicks off this Friday in the refurbished Queen Elizabeth Hall. Produced by Boiler Room and with techno sets by JASSS, Giant Swan and Pan Daijing, you can expect a whole load of Meltdown Festivals to be happening by Tuesday morning.
13 April, Southbank Centre , London.
If you have an event or release you'd like featured on i-D, send us a letter in a stamped addressed envelope to i-D, New North Place, London EC2A 4JA.