watch wes anderson's 'isle of dogs' puppets get made
One lucky animator had the responsibility of painting 22,000 freckles on puppets.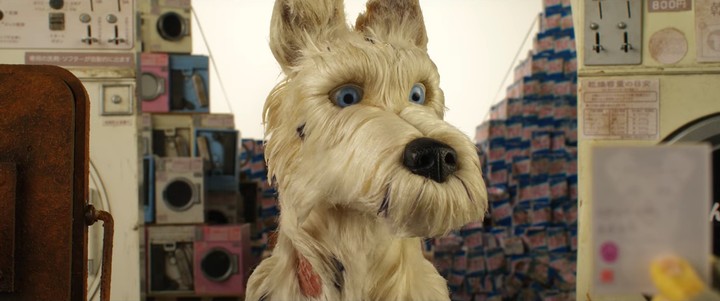 Screenshot via YouTube
Wes Anderson is known for the painstaking amount of detail he puts into his set design, camera frames, and costumes. The auteurs' second stop-motion animation film, Isle of Dogs, might be his most meticulously curated film yet. The tribute to Japanese cinema features ornate sets heavily-populated with tiny objects and hundreds of clay puppets. Stop-motion animation is a notoriously slow process — most take years to create. So a lot of blood, sweat, and tears undoubtedly went into bringing Wes's grand vision to life. And now we have a glimpse at the laborious process, in a new behind-the-scenes video illustrating how the Isle of Dogs puppets were made.
An intimidating amount of effort went into creating the conversation-sparking film. For example, one lucky animator had the responsibility of painting 22,000 freckles on puppets. And there was only a team of twelve sculptors to work on the "8-900" characters. Which, believe or not, is actually a "large number" for a stop-motion film. After the characters were sculpted, they got sent off to be molded. There, highly-flexible silicone models were created. Wondering how the dogs got their luscious fur? Millions of hair fibers — a blend of sheared mohair and alpaca — were applied to the puppets by needle. And of course Wes placed a distinct emphasis on costumes in the film. He forced the animators to come up with innovative ways to produce realistic, contemporary outfits that could easily be manipulated during the filming process. The animators used sheet metal and aluminum wire for many of the standout looks.
Want a full look at the creation of Spots, Boss, and Nutmeg? Watch the full video below: