sory sanlé captured the eclectic youth culture of newly free burkina faso
The year the country won independence in 1960, Sanlé opened a photo studio, where teens would flock to have their portraits taken in a mélange of traditional costumes and modish street clothes.
Photography Sory Sanlé
When Sory Sanlé was young, he made pencil drawings of flowers, trees, and animals that the seamstresses in his southwestern Burkinabe village used as models for their textile work. His artistic inclinations tipped towards photography in his teens: he became instantly intrigued by the possibilities of the photographic studio after an experience in front of the lens. He eventually set up his own studio in Burkina Faso's second-largest city, Bobo-Dioulasso, in 1960. Volta Photo became a pillar of the community, where he snapped kids from the neighborhood: "just one shot and that was it!" he said. He captured the mélange of traditional and modish styles that characterized the 1960s and 1970s — young women in patterned tops, wiry men in bell bottoms and t-shirts that read "Adieu" or "I'm In" — and the spirit of exhilaration to match, as the country was shrugging off its colonial past.
Today he's represented by prestigious galleries Yossi Milo in New York and David Hill in London, but Sanlé toiled in obscurity for decades. He even burned his negatives, thinking they were passé and of no interest to anyone. "African creation and art has always been there. It is just that the world is at last becoming aware of our wealth and talented artists, be they musicians, painters, or photographers," he said. After a first retrospective at the Art Institute of Chicago this past spring, Sanlé's images are currently on view (until January 2019) by appointment at The Arts Club in London, and 250 of them will travel to the south of France for the Mérignac photography festival this month. We spoke to the photographer about music, national optimism, and how a bottle of whisky was a wise career investment.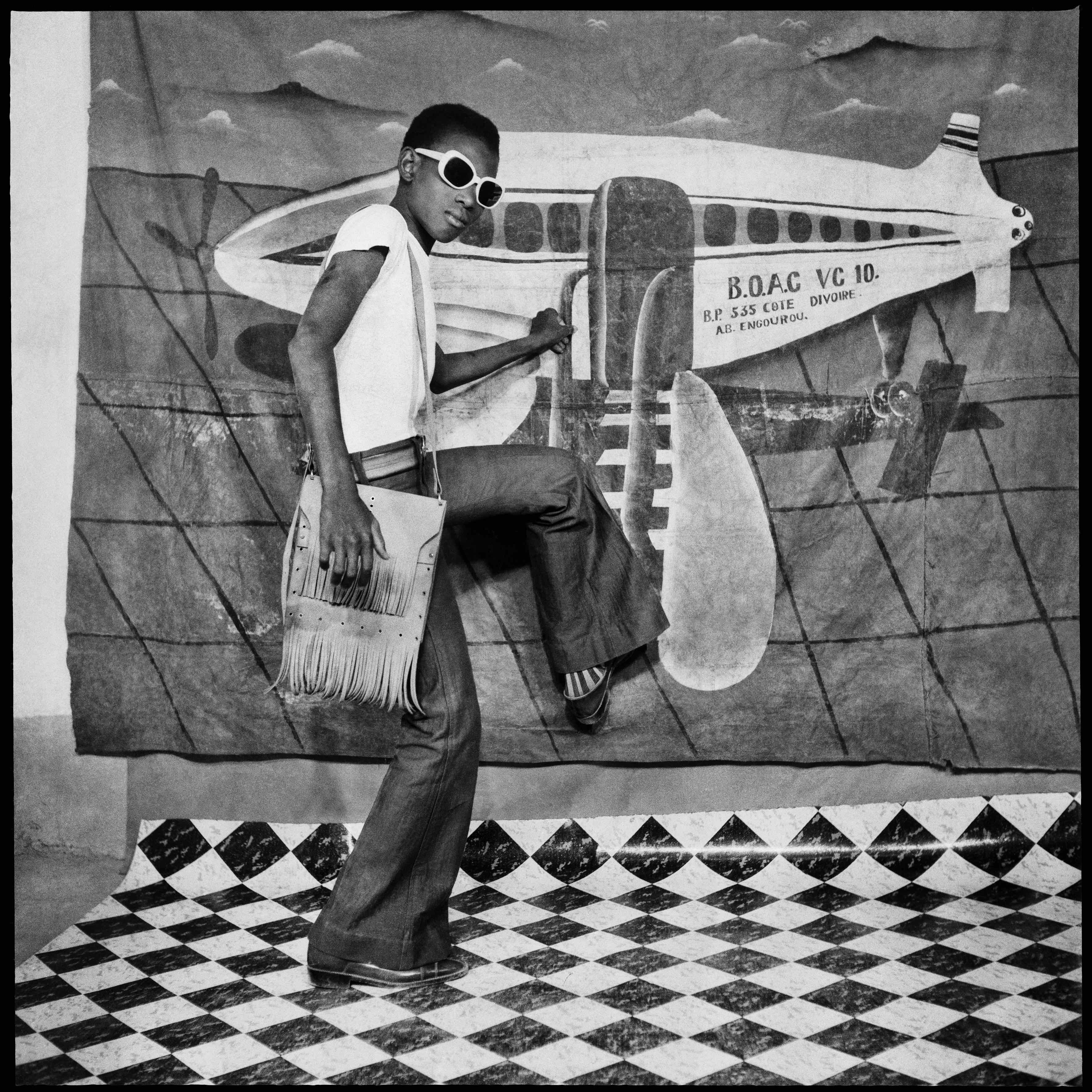 What was your first encounter with photography?
I was photographed at Photo Lux studio in Ouagadougou for my ID card in 1957. The experience was what triggered the idea… At the time I was just a boy working at a bar. If it wasn't for those ID pictures, I wouldn't have become a photographer. It cost 200 francs for four pictures; that was a lot of money back then. When I paid, I thought, "this is a job that I could make a good career of."
I paid about 25,000 francs and a bottle of whisky to a Ghanaian photographer, named Kojo Adamako, to become his apprentice. I was his apprentice for about two years; he was my mentor. My cousin Idrissa Koné — a famed jazz musician — decided to help me fund my own photo studio, which I named Volta Photo.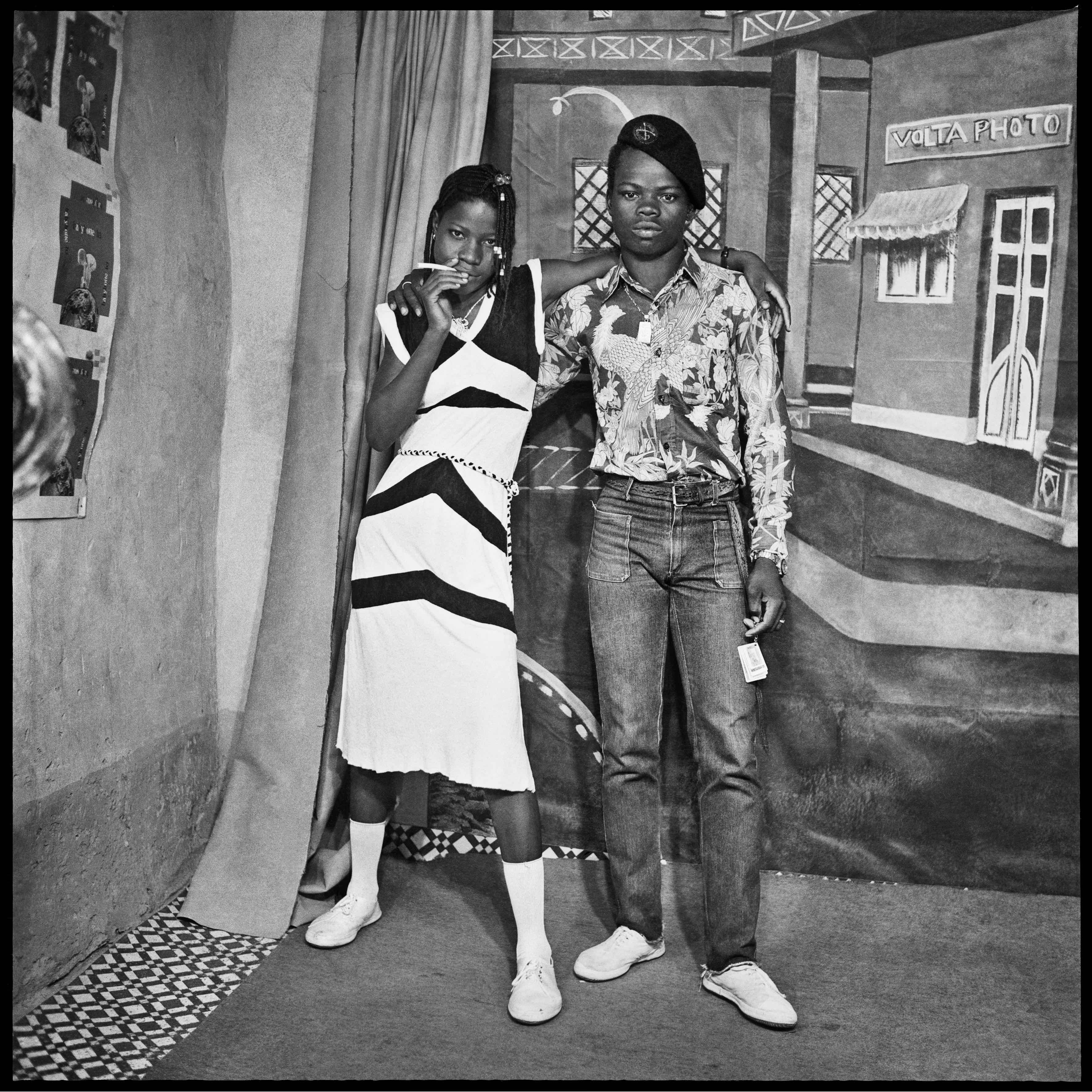 When you started Volta Photo, what did you want the atmosphere to be like?
I wanted it to reflect the mood of the times. Those were the independence years, so there was a lot of freedom, happiness, and optimism in Bobo-Dioulasso. Burkina Faso, then Upper Volta, gained independence from France in 1960, and most people looked down on the colonial past. They wanted to be themselves. Once I opened the studio, I became very close to clients. I was part of the neighborhood and my studio was a popular attraction — there were very few photo studios back then.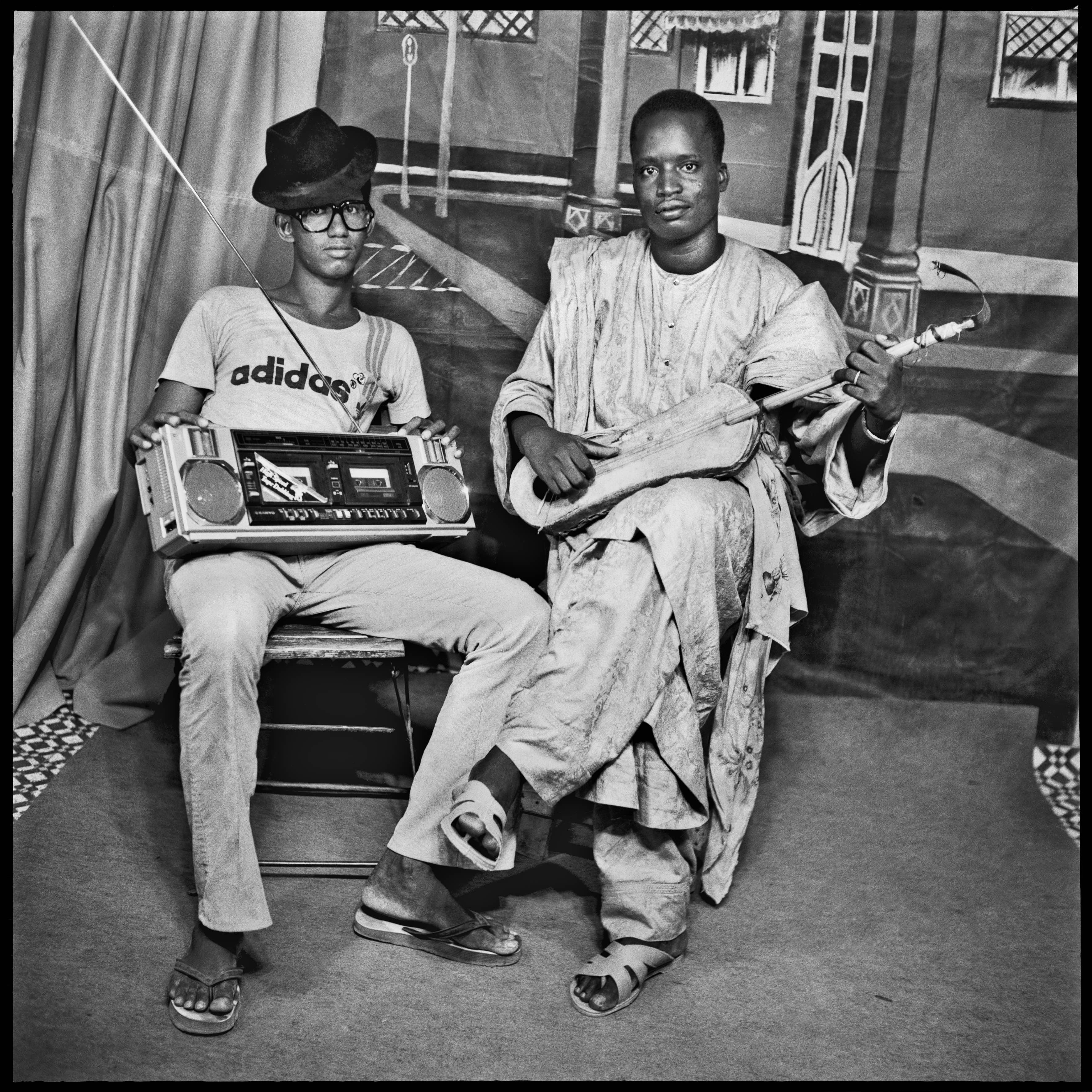 Did you have discussions about you subjects' expectations beforehand?
Before they asked me anything, they'd see my images on the wall outside my studio. Looking at my previous shots, they knew they could trust me. I instructed them on how to stand and adopt certain positions, though some wanted to do as they pleased, with a pose and attitude of their own. Some asked for clothes — ties or suits — to become a different character in the picture.


Did the colonial past influence how you wanted to portray your fellow countrymen and countrywomen?
It didn't influence me whatsoever. I learned photography from an African photographer, so I had an African approach. I had no interaction with French people. Once you have your own studio you create your own world, and clients follow. I had lots of clients coming in from the bush: my name became popular among the Fula people, most of whom are cattlemen or farmers. Many Malian people living in my neighborhood were also regulars at Volta Photo.


Did shooting album covers feel different than photographing straightforward portraits?
To me these were the same; my cousin Drissa Koné commissioned me to photograph his band. He had paid for color negatives, and we went to Bobo's municipal garden. I was a little influenced by the Bantous de la Capitale's Stenco singles covers from the early 1960s. The Volta Jazz band wore red suits, with the yellow tuxedo reserved for the chef d'orchestre. We were part of the same scene and we wanted to create our own culture. Volta Jazz created the soundtrack for Bobo's parties.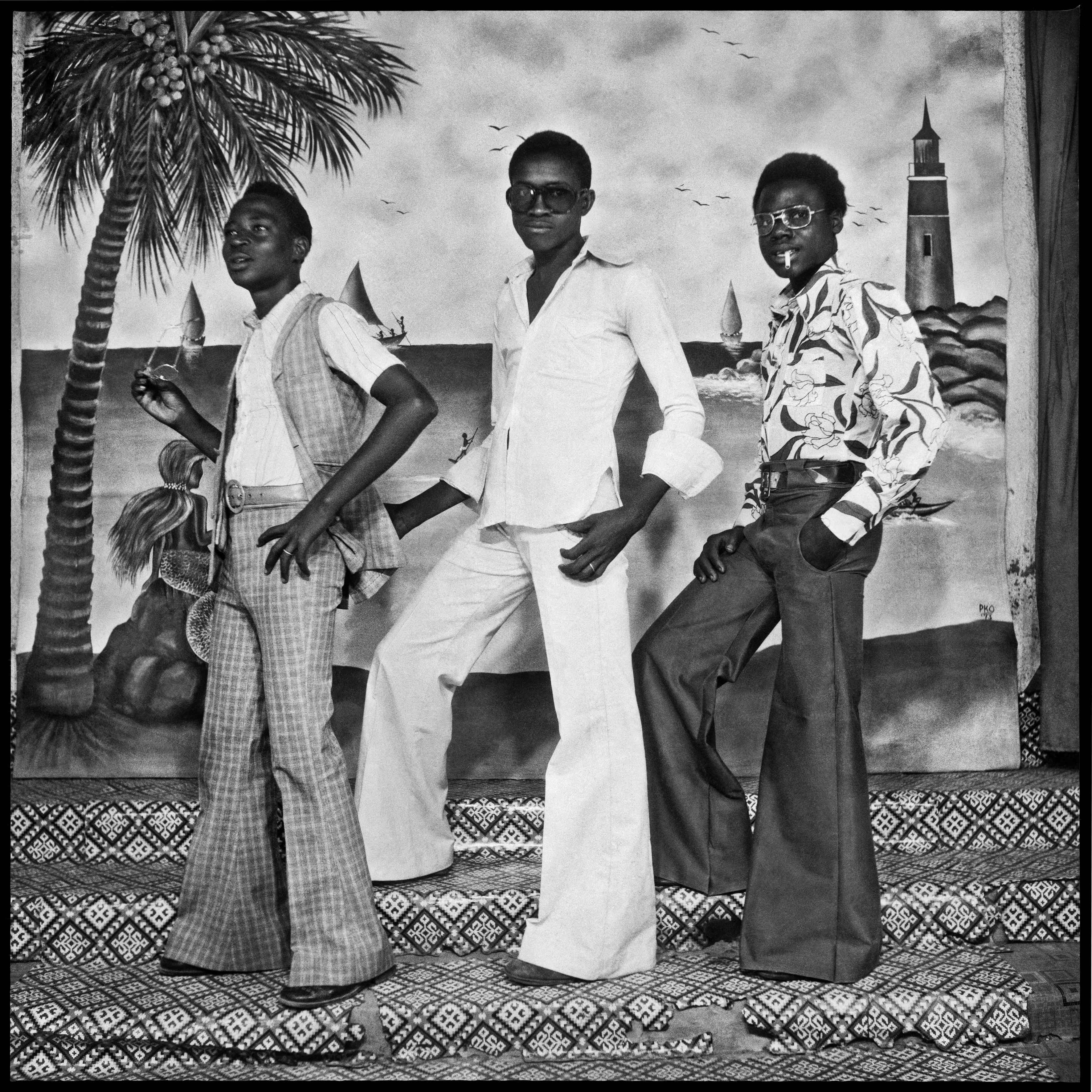 You have several decades' worth of work, spanning from the 1960s to the 1980s. How did your eye, or your overall approach to photography, change over time?
Everything I did in my career made sense once I realized I could live well from my work. When I started exhibiting and selling pictures, my early career suddenly made sense. Before that, no one really cared. I was burning my negatives, as I didn't think there they were of value. I felt isolated for many years, until my friend [author and photographer] Florent Mazzoleni came along [in 2011] and helped introduce my work to the outside world. Bobo was remote and my photo work stayed in my studio; I have never been part of any wider community. With the exhibitions and books, I began to understand that there is a wider appreciation of my photography.