ashley williams has sex on the brain… and her headbands
Her autumn/winter 19 collection was full of positive affirmations and NSFW prints. Wear your heart on your sleeve? Try wearing your penis on your head.
|
17 February 2019, 5:12pm
Photography@mitchell_sams
If there was one womenswear designer in London that can pull off a sperm print and make it seem cute and coy, it's Ashley Williams. Opening the show in said sperm prints, Adwoa Aboah rocked a fleece that your dad would certainly not be mistaking his Peter Storm number for, paired with an oversized nylon skirt, white tights and ballet pumps. What followed was a collection of all the usual Ashley accoutrements. Headbands, leopard prints, soft pinks and the staple affirmation, "Don't Know, Don't Care".
The recurring sperm and penis print motifs were the latest addition to her world, spattered across headbands, dresses and tops -- no pun intended.
To abridge the show notes by friend and ex-i-D editor Ben Reardon, offbeat as ever, the mood-feel-vibes of Ashley Williams autumn/winter 19 were a little bit of magic meets fertility and virility. "With a head for business and a body for sin, this season Ashley Williams has been living her best life. She dined at King Arthur's round table, paid pilgrimage to the summer solstice, marvelled at Mercury in retrograde."
The casting was as joyful as ever, her friends Pixie Geldof and Claire Barrow taking to catwalk once more. "This is Ashley styling her icons," the show notes further explained. "Toni Vail, Kate Bush and Velma from Scooby Doo."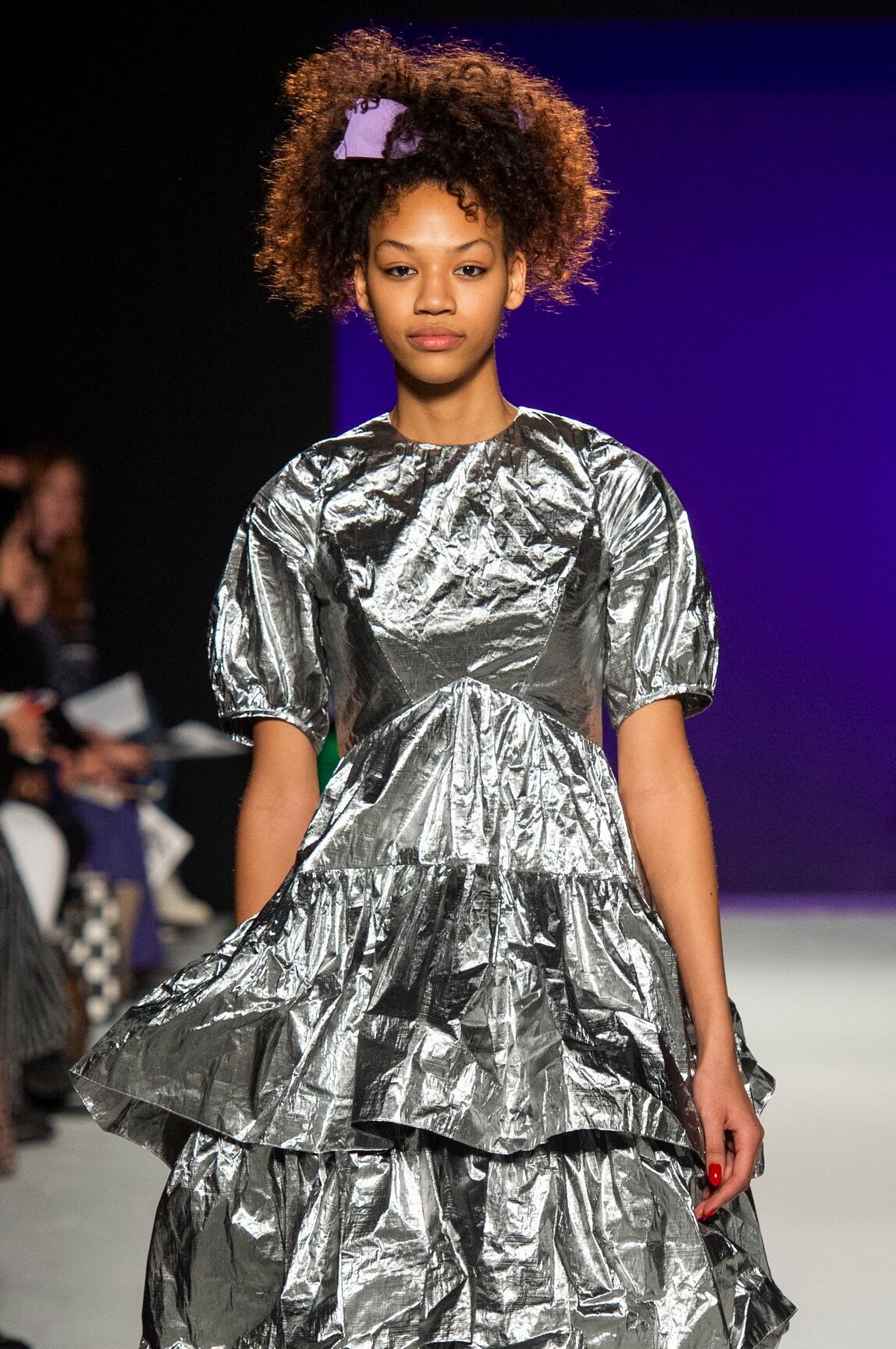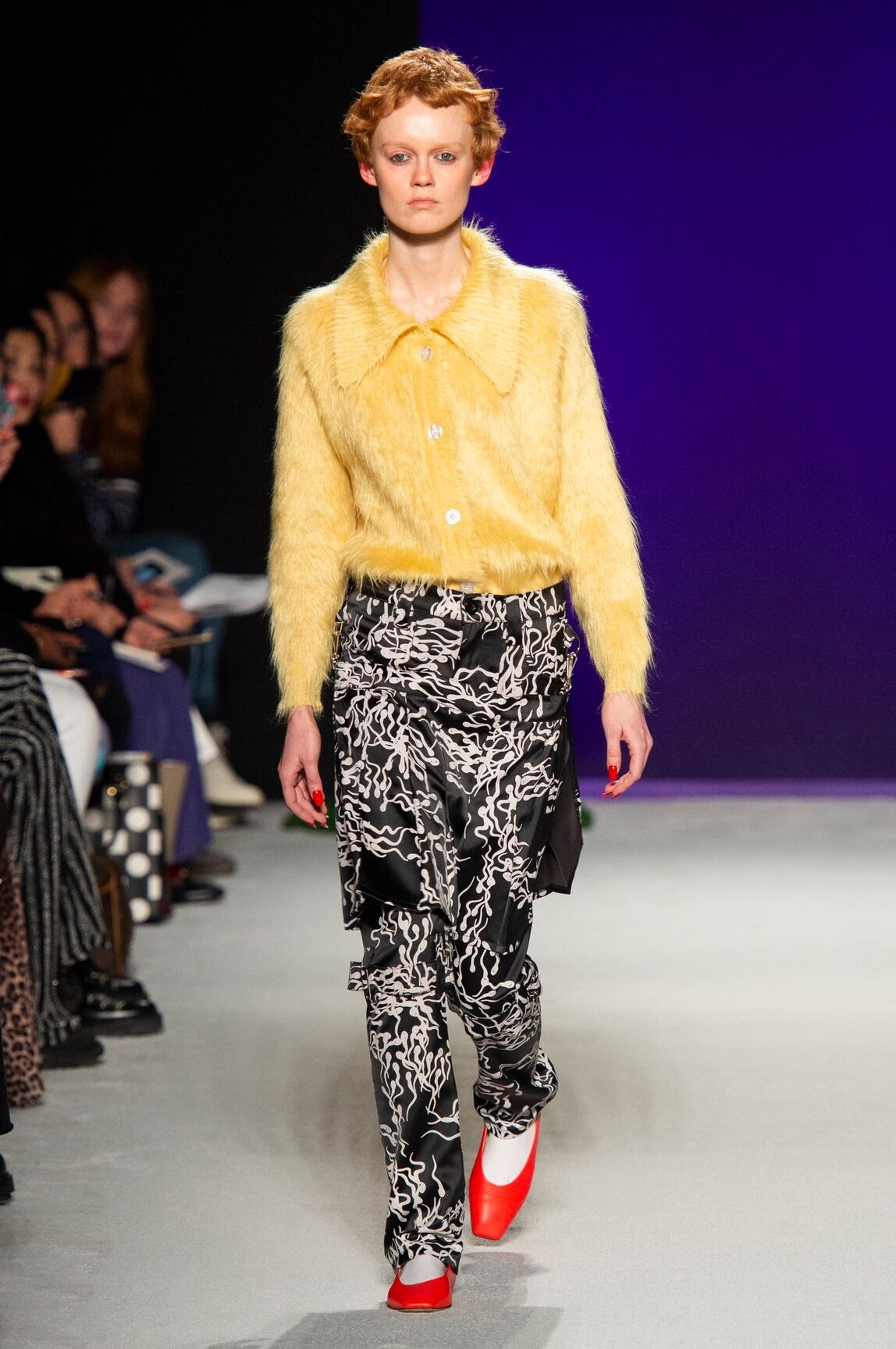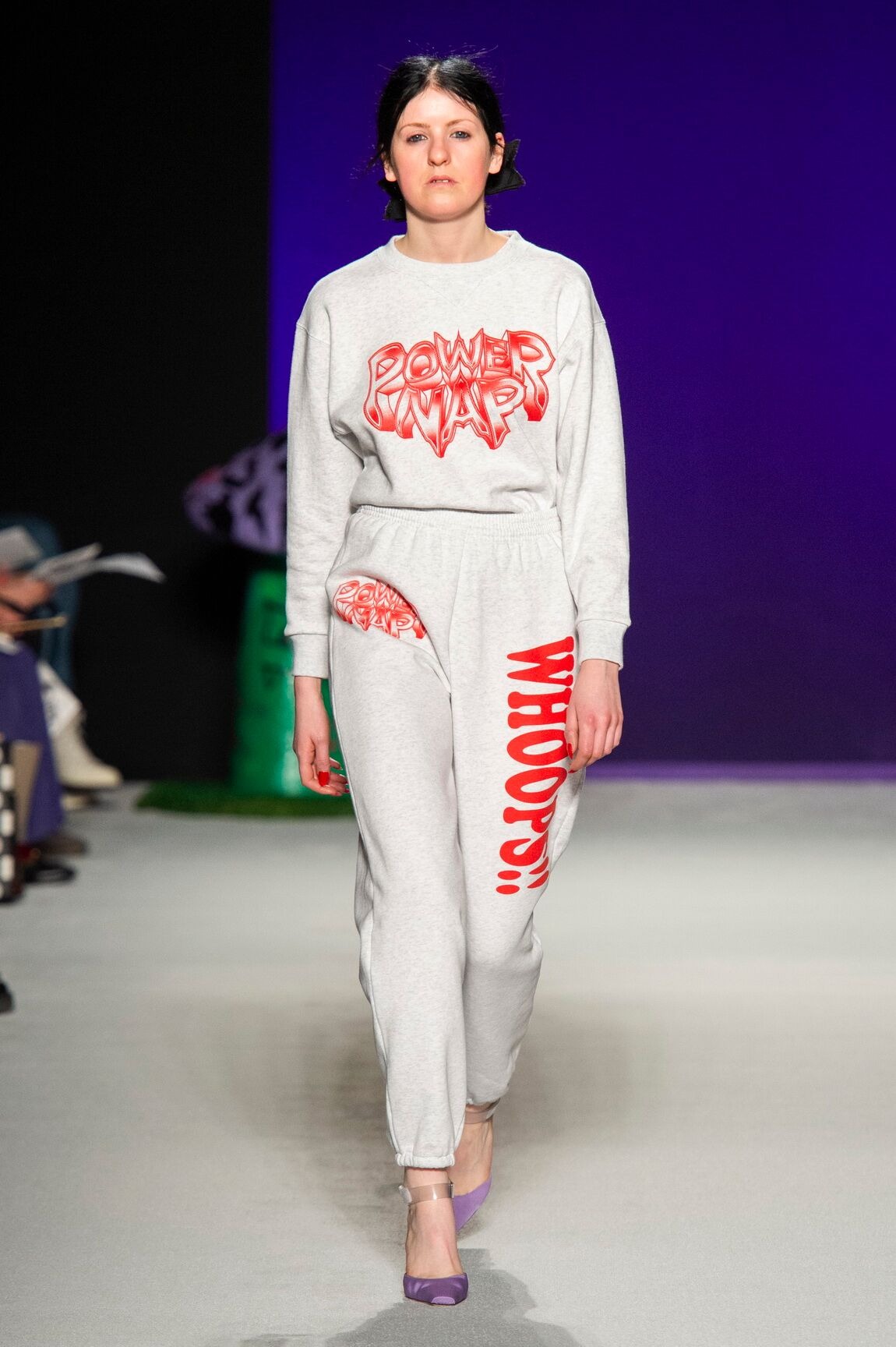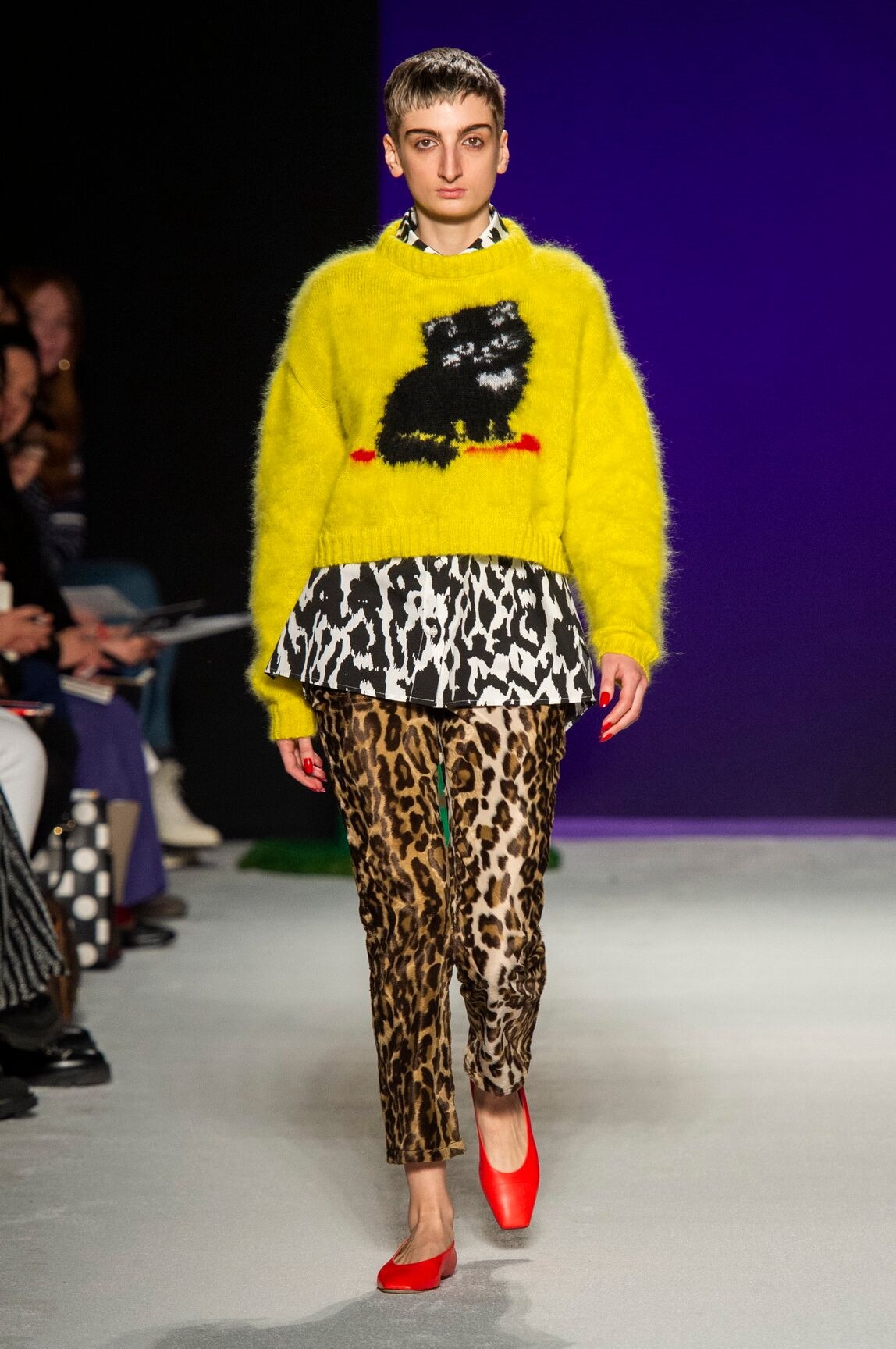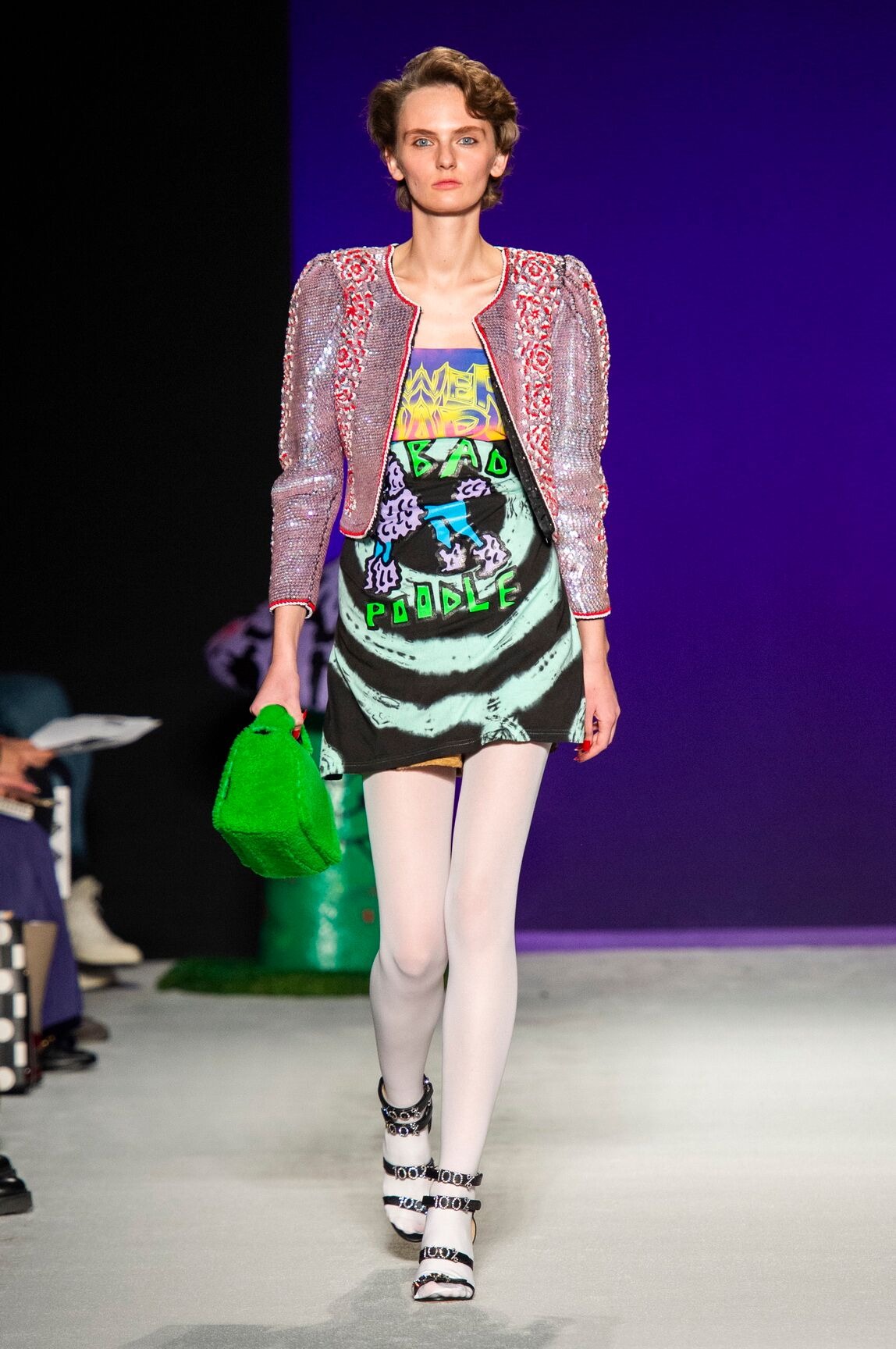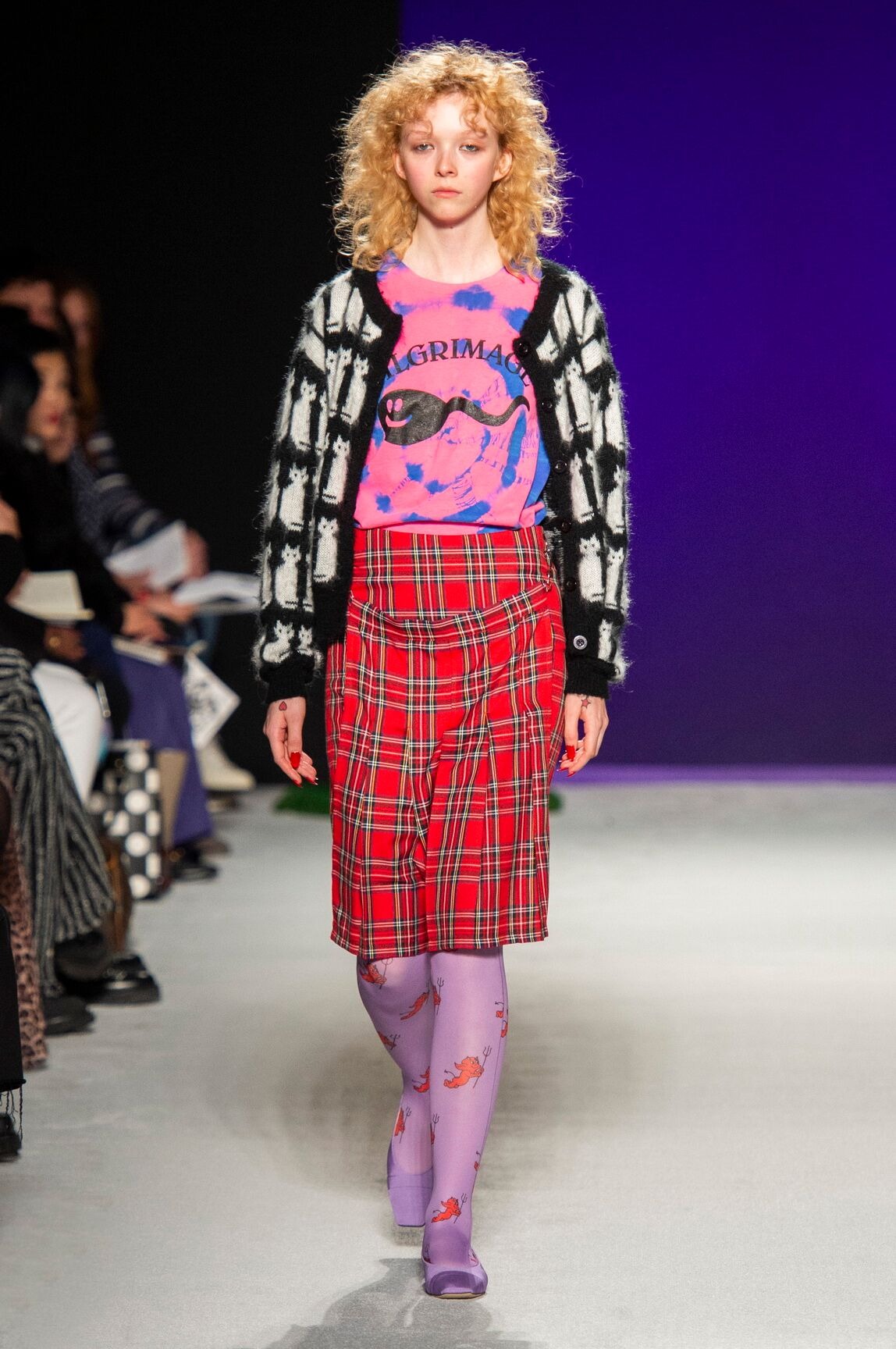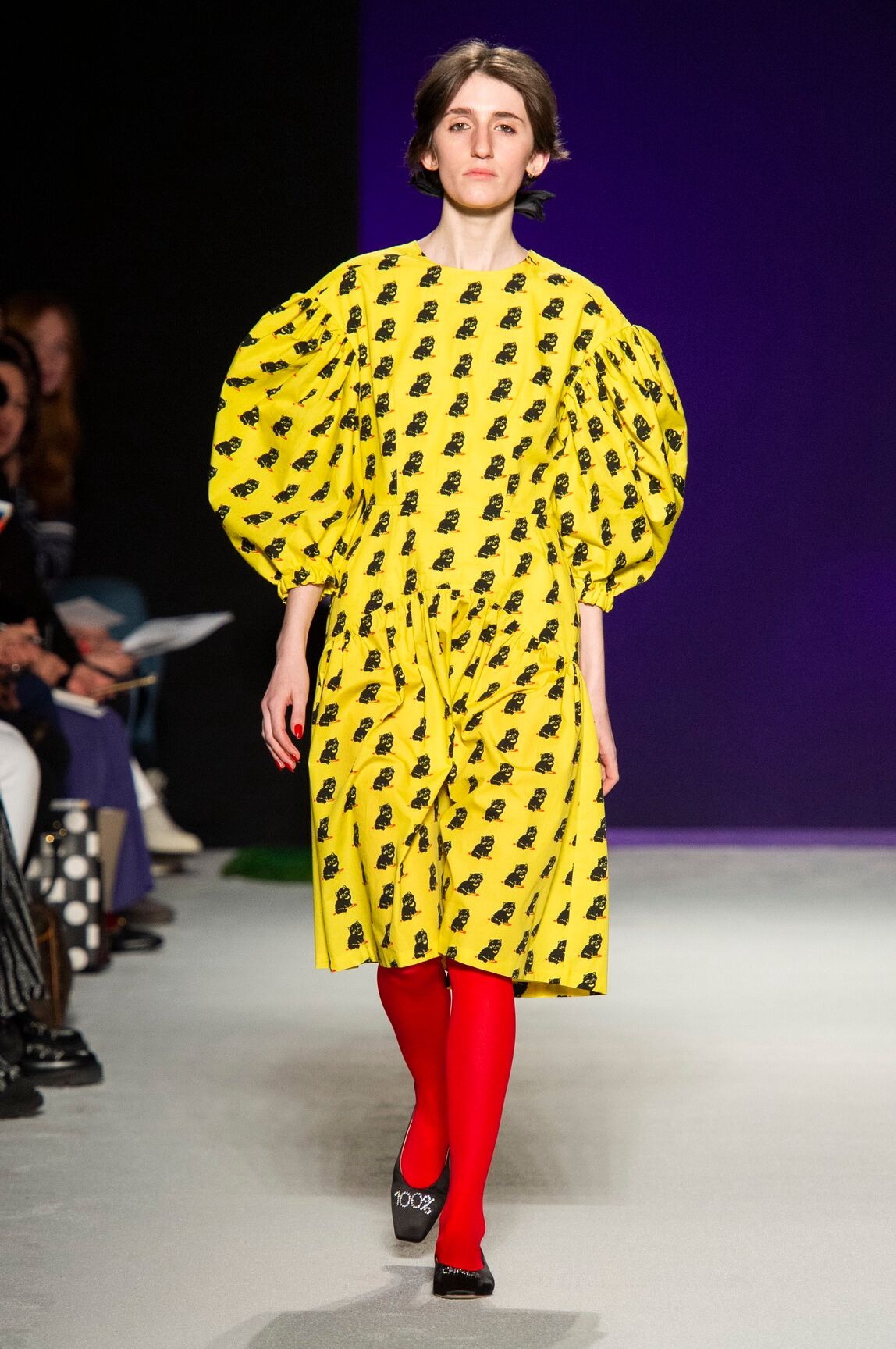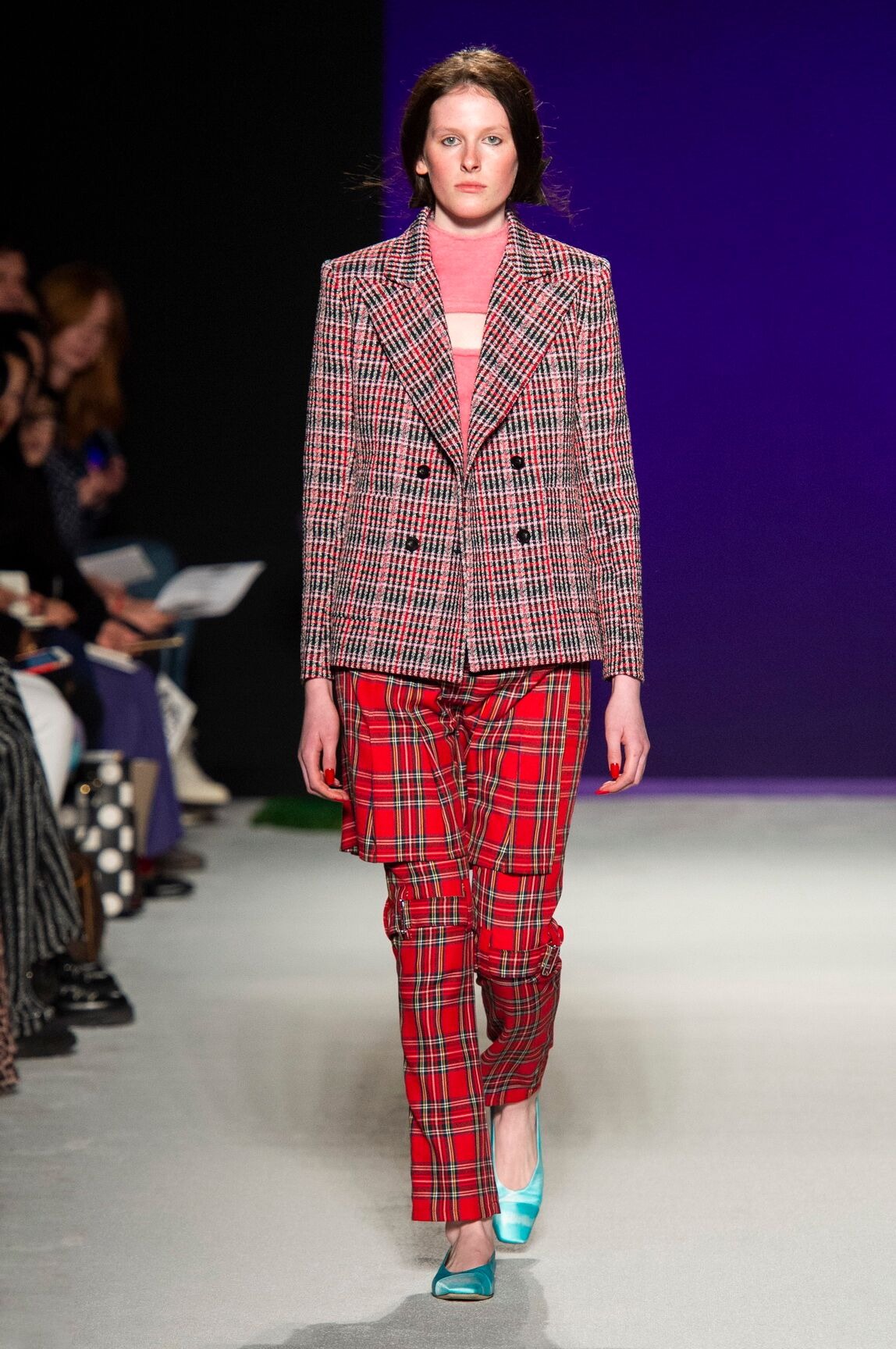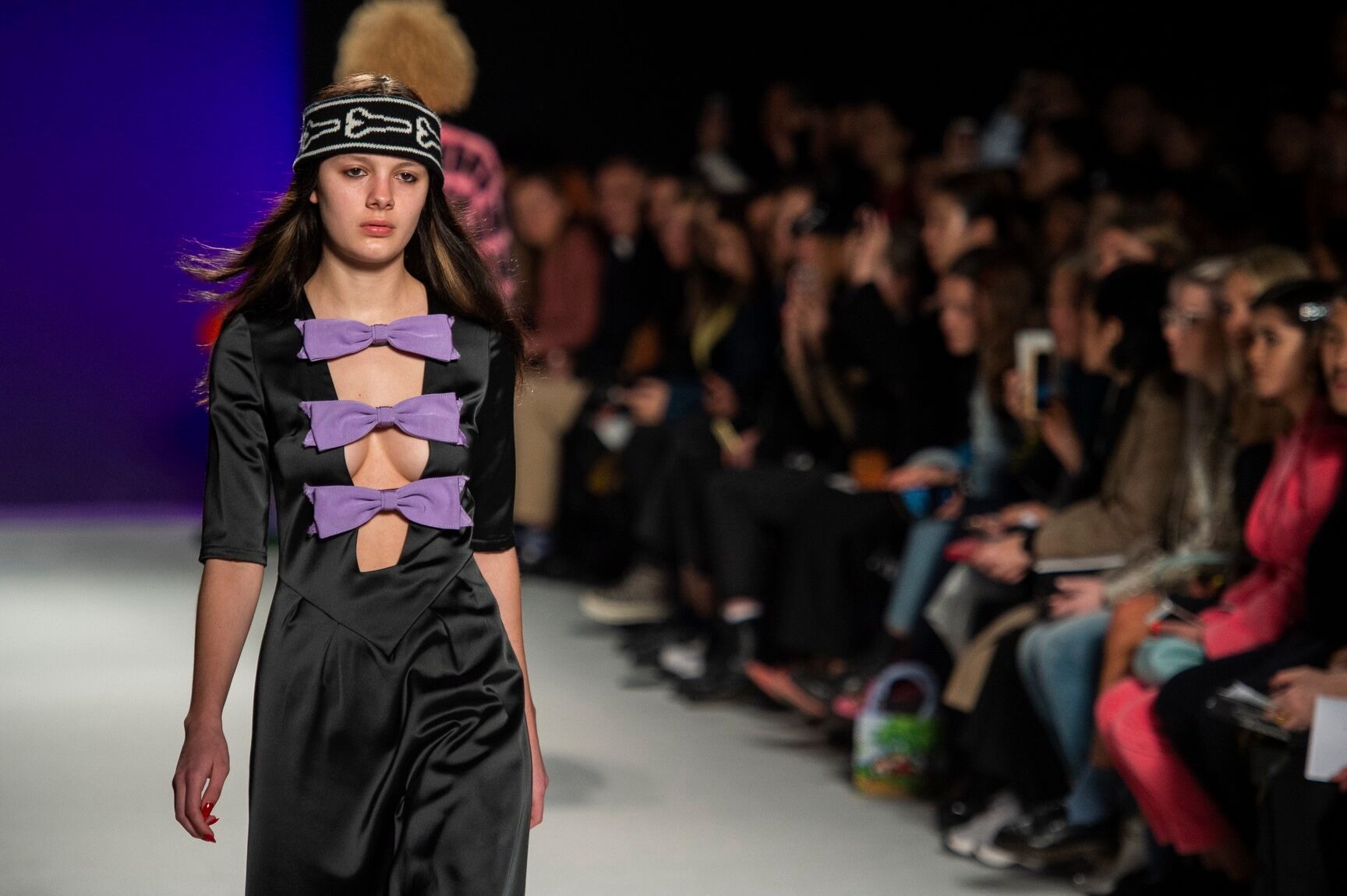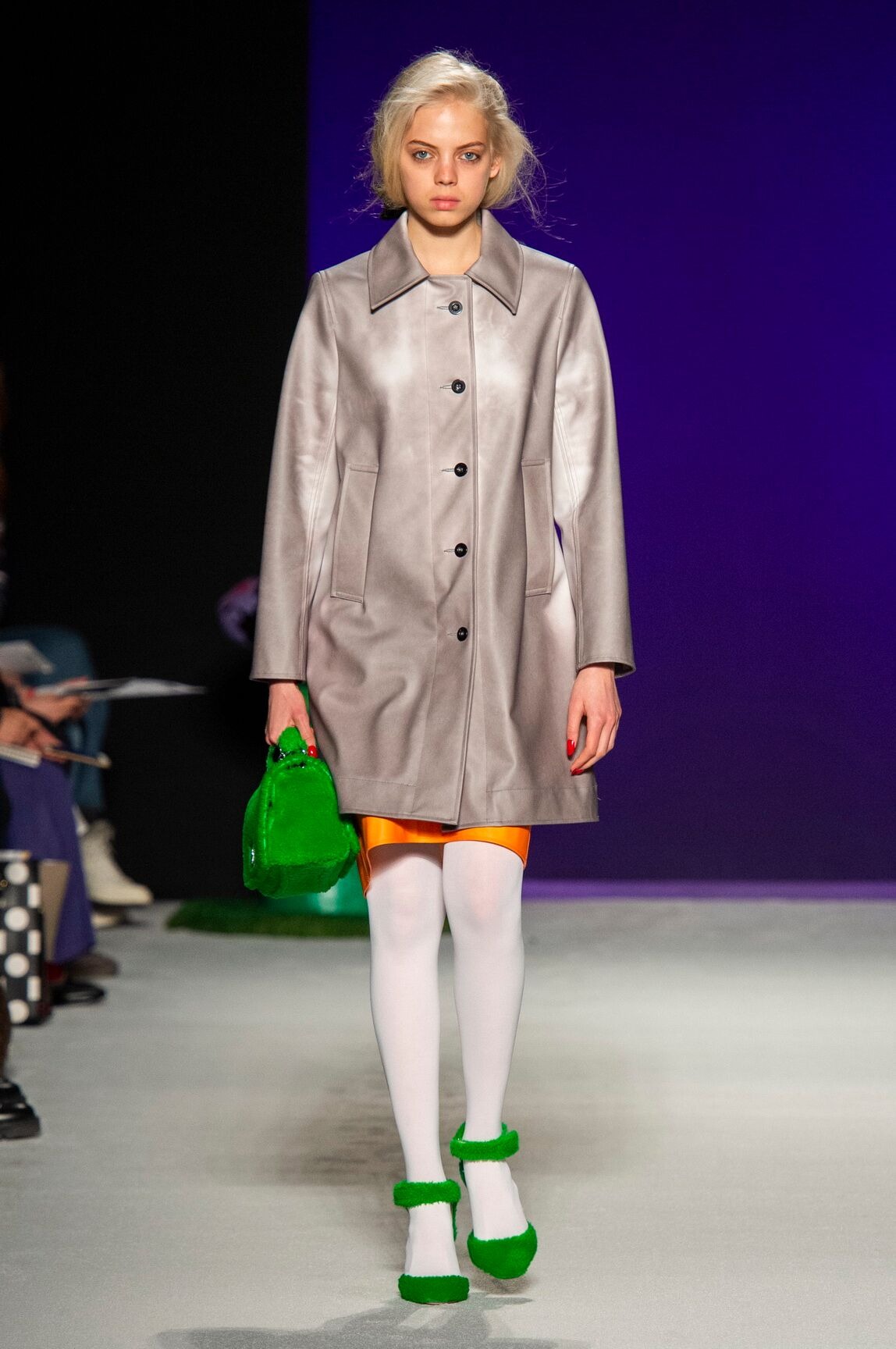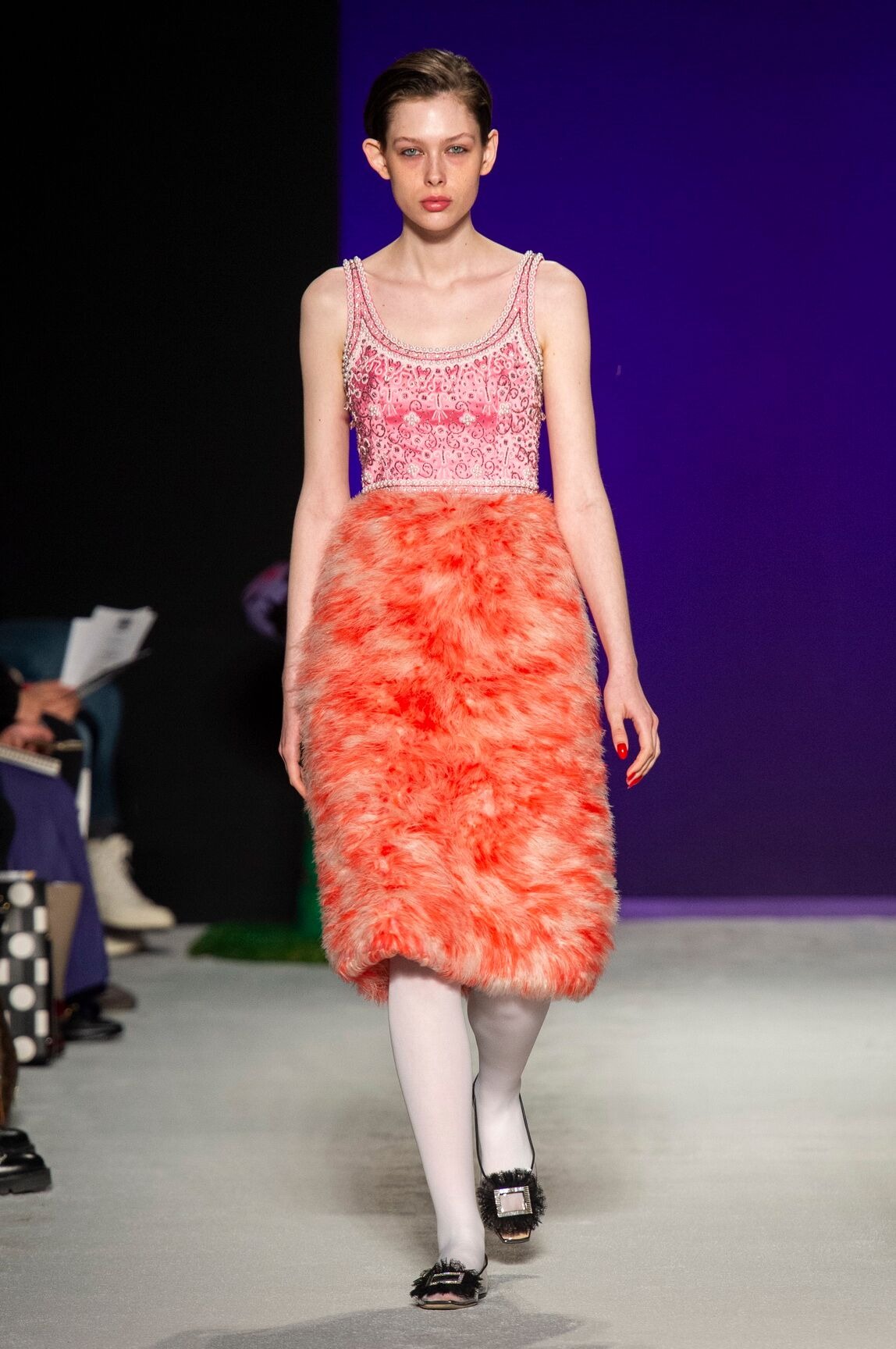 Credits
---
Photography @mitchell_sams