indie star caleb landry jones on the absurdity of acting
As the trailer for Sean Baker's much-hyped new film "The Florida Project" is released, get to know one of its stars, Caleb Laundry Jones.
This article originally appeared in i-D's The Acting Up Issue, no. 349, Fall 2017.
Caleb has not actually seen his latest film, The Florida Project, yet. "I was hoping you could tell me about it," he chuckles down the line from L.A. So here goes: The Florida Project is Sean Baker's follow up to Tangerine, his 2015 transgender caper shot entirely on an iPhone 5. The Florida Project riffs on similar themes, specifically America's dispossessed and marginalized; this time starring two six-year-old girls living on the poverty line under the shadow of Walt Disney World, Orlando.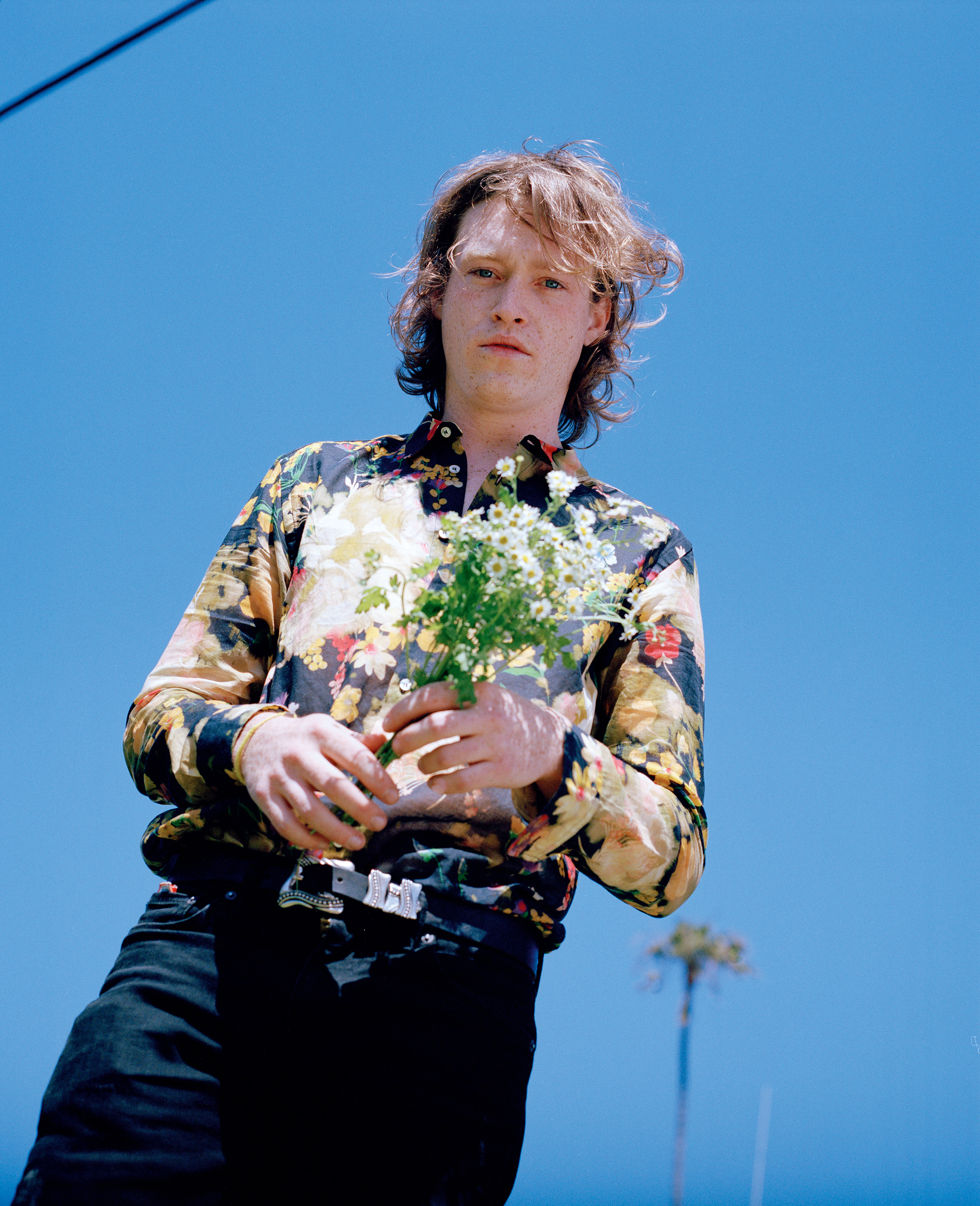 What Caleb can say is that he immediately fell for the script and found himself shooting on the outskirts of America's theme parks with a legendary actor. "Sean said, 'Come to this crazy world outside Disney World,'" he explains. "I arrived in this small hotel, and Willem Dafoe was there! It was insane!" Before he found himself in a hotel with Willem Dafoe, Caleb found himself in the quiet logging town of Twin Peaks, working with David Lynch on the third season of the director's TV show. Like all of us, Caleb was perplexed by the director's conundrum of a third season. "I'm still not sure what to make of it," he muses. "I talked to some other people and we couldn't work out what he did, but he did something, and it was incredible."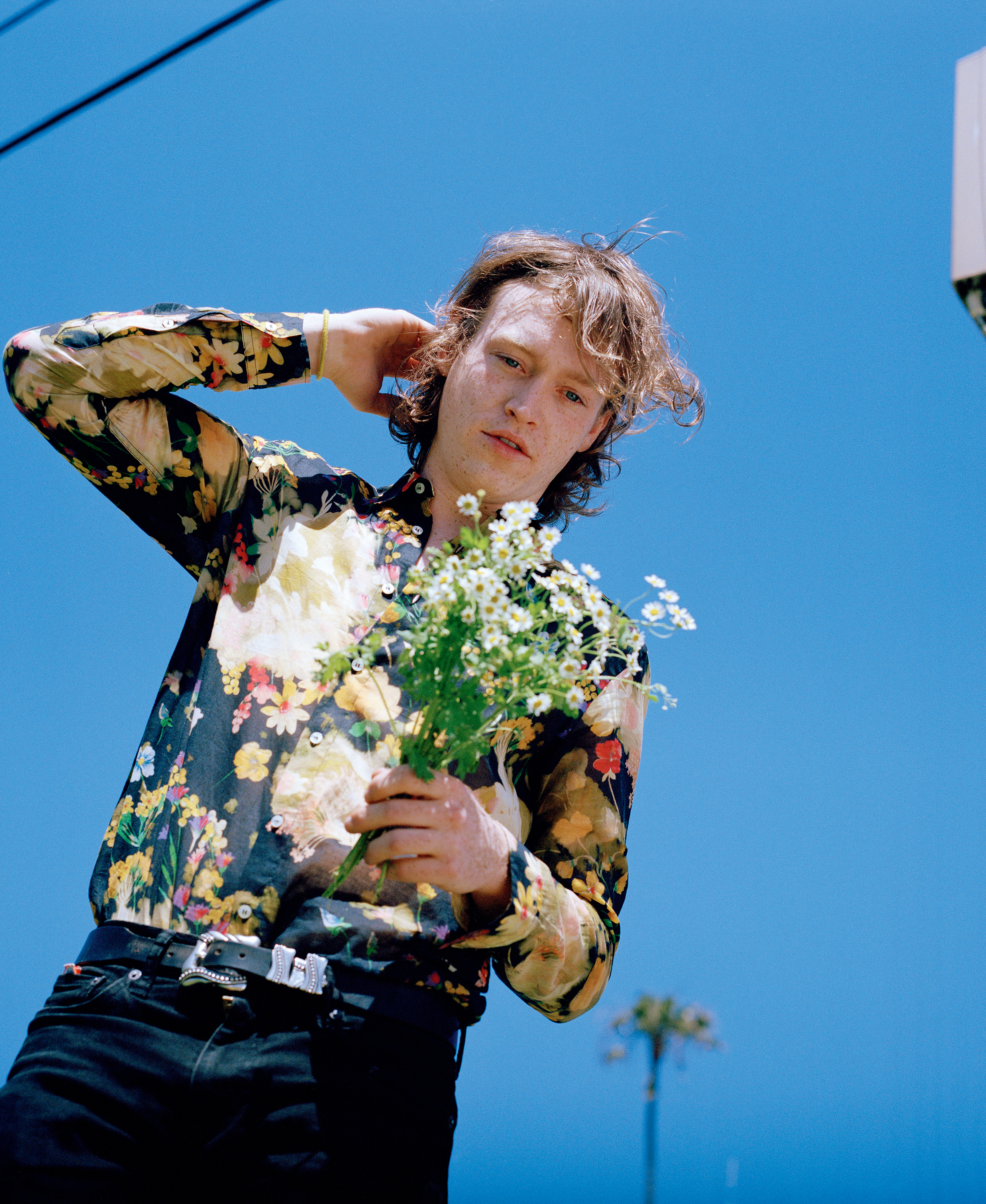 He always wanted to be an actor, but growing up in Texas, Caleb felt far from the center of everything, especially the bright lights of Hollywood and the allure of the silver screen. "It was like nothing else existed outside of my immediate surroundings," he says. "It felt like everything outside was just a dream. You see the world on TV, you hear about it, read about it, you see the pictures of it in the magazines. You think, 'I'm going to get on a plane some day,' or 'I'm going to learn how to drive,' or 'Fuck it, I'm going to walk to get there.'" So he went to L.A. to seek film work. How did he get there? "I drove. I guess I drove. Six months later, they let me fly," he laughs.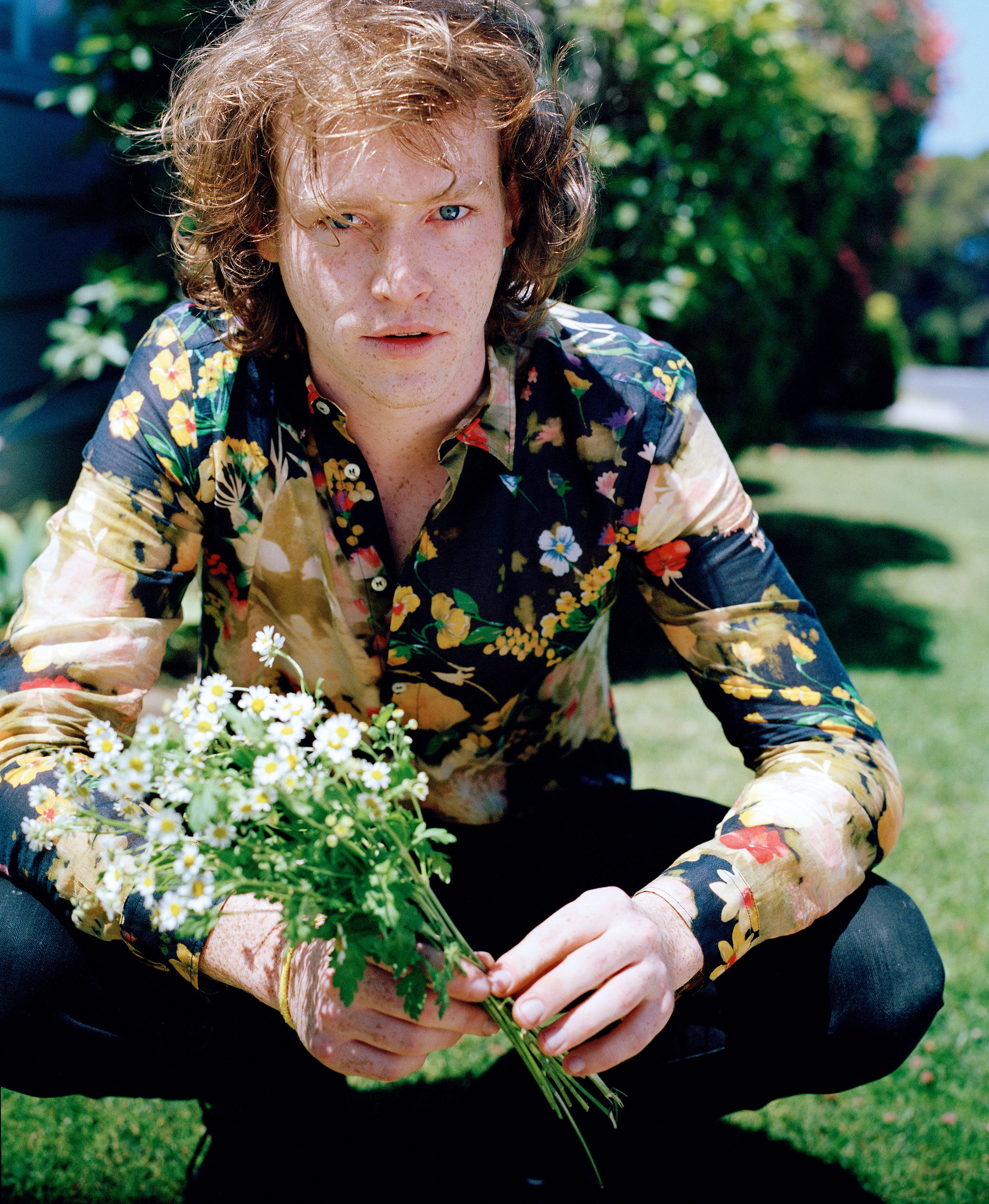 Caleb got his big break with X Men: First Class in 2011, a prequel to the Marvel Comics superhero franchise, but Caleb has tended to get involved in independent projects, and this year he portrayed a character that had audiences both shrieking and squirming in their seats. In Jordan Peele's race satire Get Out, he played Jeremy Armitage, brother to Allison William's lead. As the horror unfolds, the Armitage family turns out to be not so cutesy, but it is Jeremy who proves the most malevolent, nakedly racist force.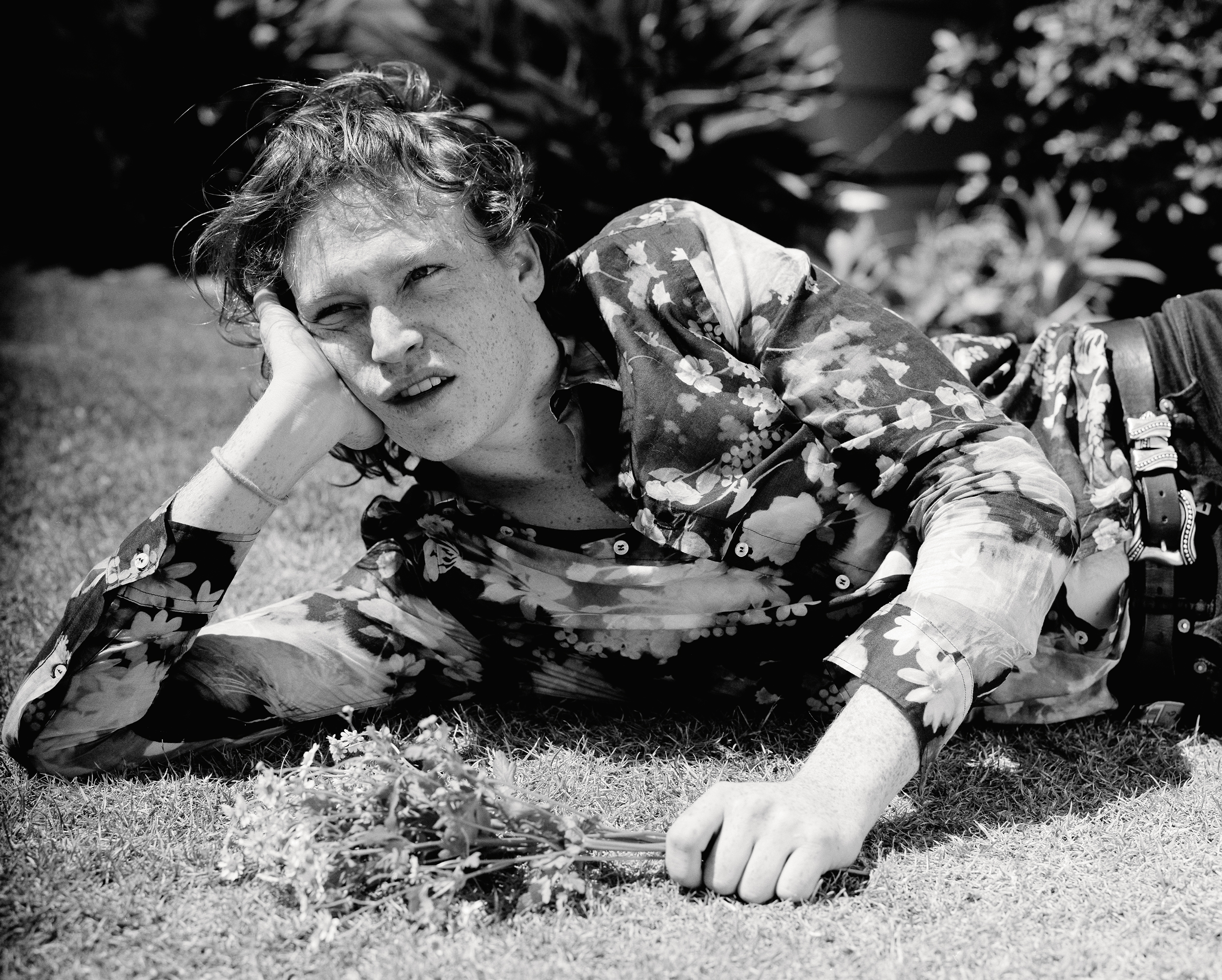 Caleb isn't one of those actors keen to discuss the intricacies of the character's interior. He doesn't deal in elaborate character breakdowns — in fact, he doesn't want to mystify the process at all. "There's something absurd about what you do. Actors are bums," he laughs. "The director tells you to say your line. You say your line. He says: 'No that's too much, say it more naturally.' You say it again, then you move on. It's an absurd job!"
Editor's note: The print version of this interview and original online version misspelled Caleb's name. This mistake was made in the editing process, for which we apologize.
Credits
---
Text Colin Crummy
Photography Clara Balzary
Styling Caroline Newell
Hair Maranda at Lowe & Co. using Oribe. Make-up Sandy Ganzer at Forward Artists using Milk Make-Up. Photography assistance Robbie Corral. Styling assistance Robbie Corral.
Caleb wears shirt MSGM. Jeans Levi's. Belt Rose Bowl Flea.