Photographer unknown, Mind Crime Hookers party crew on 6th Street Bridge, Boyle Heights, 1993, courtesy Guadalupe Rosales.
guadalupe rosales is the keeper of 90s chicano culture
The artist behind @veteranas_and_rucas views archiving as a way to reframe the history of brown youth.
|
27 September 2018, 8:15pm
Photographer unknown, Mind Crime Hookers party crew on 6th Street Bridge, Boyle Heights, 1993, courtesy Guadalupe Rosales.
"In order to understand the present, we have to go back," artist Guadalupe Rosales says about her exhibition at Aperture Gallery. Intimate family photos hang on the walls, beside 90s magazines and old party invitations. Rosales considers herself an archivist, starting her Instagram account Veteranas and Rucas in 2015 as a way to connect to her upbringing in 90s Los Angeles, and to the Latinx community she distanced herself from after moving to New York.
But her work is far more than nostalgic throwbacks. What started as place for her to share her own photos has become a community. Now based back in LA, Rosales runs two Instagram accounts — she started the rave culture archive Map Pointz in 2016 — and encourages followers to submit their own images for posting as a way to "reframe the history of brown youth." Something she discovered a need for after being disappointed in the lack of documentation of 90s Chicano culture from a female perspective.
Since starting the accounts, Rosales has gained hundreds of thousands of followers, and facilitated conversations both in the comment section and in private. She was named the first ever Instagram Artist in Residence by LACMA, the Los Angeles County Museum. She also currently has a new exhibition Legends Never Die: A Collective Memory, open at Aperture Gallery until October 20, where i-D caught up with her before the opening.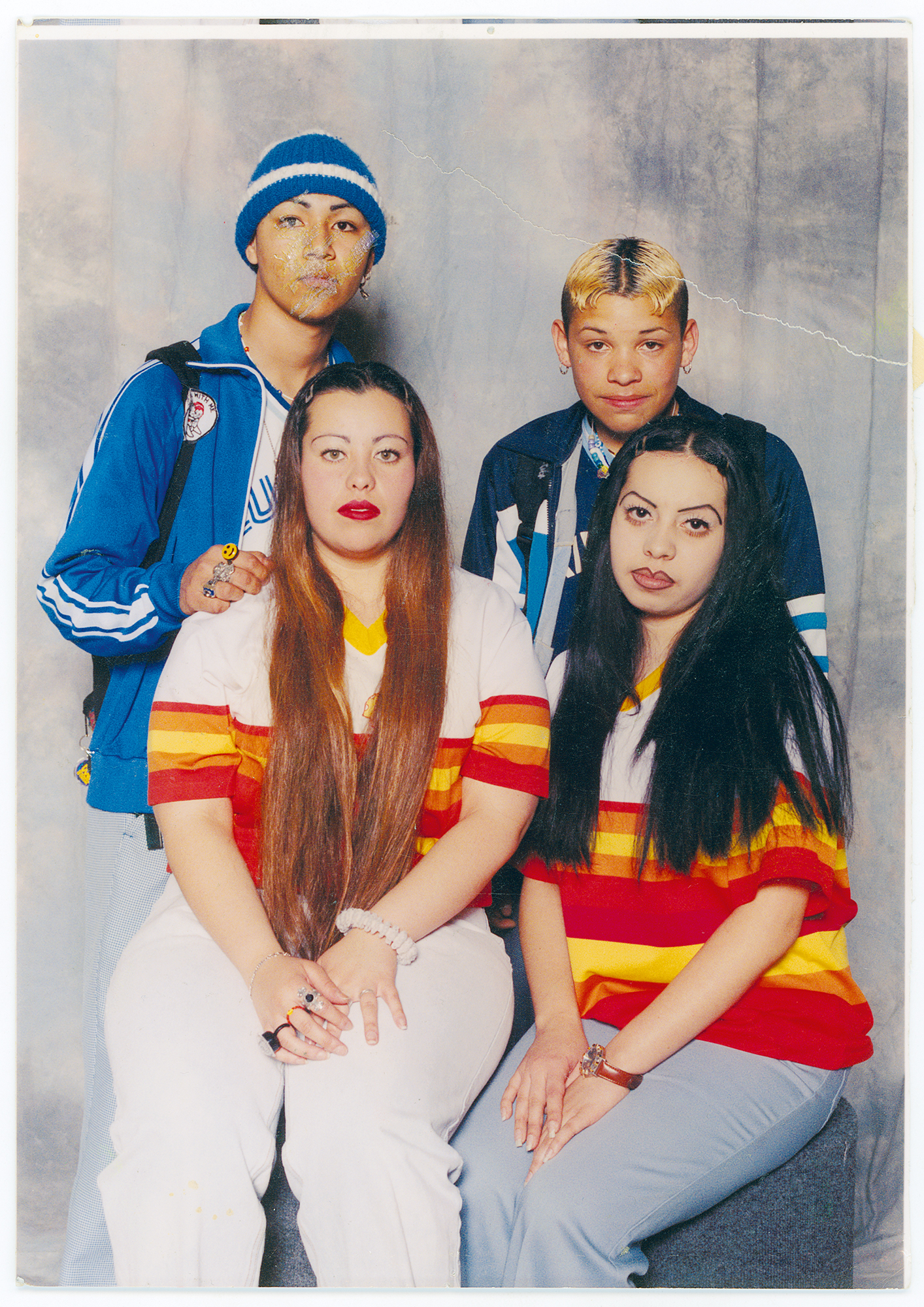 You were living in LA at the time these photos were taken. What was it like?
I remember growing up in LA was like the block and the neighborhood were my world. We had the boulevard, which was known for socializing, driving your cars, cruising around with your friends. We were all really tight, all my friends and my sisters, so we would go to parties, ditch school. We did good and bad things. And then in '96 my cousin was killed to gang violence. That was really hard for me and that's when things shifted. From 1996 to 1999 I just felt like I was making bad choices. I was rebelling and hanging out with the wrong people.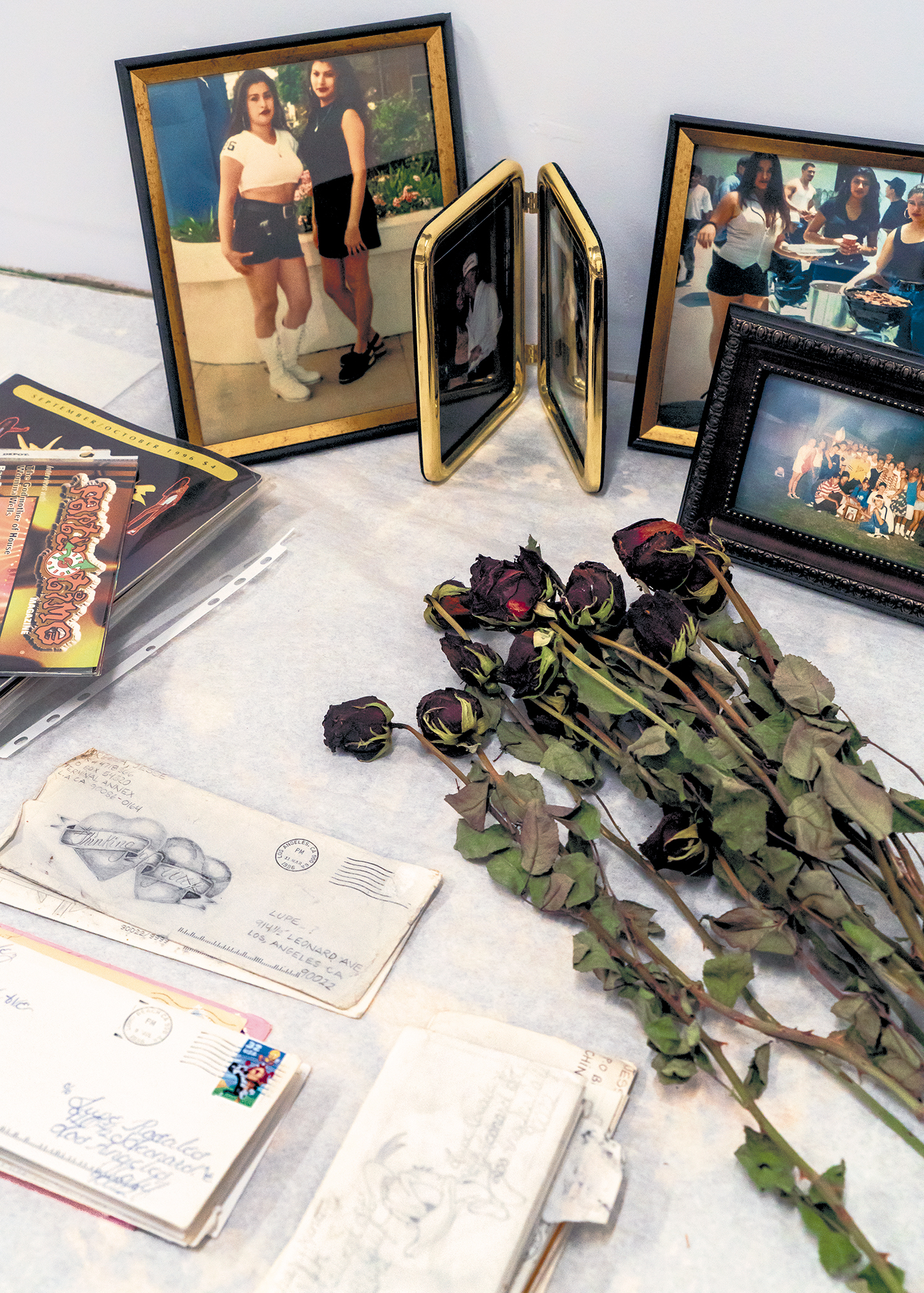 What led you to starting the Veteranas and Rucas account?
I was living in New York at the time, after I left LA when I was about 19 or 20 to 'escape,' whatever that means. A few years down the line, I matured and realized how important my culture and family is. I started to feel nostalgic about my history and used the internet to stay up to date with my city and culture. I also started wanting to know about my experience, but there was not much information out there, and none from a female perspective. It was all very specific, stereotypical stuff and gang culture. So, the project began as me trying to tell my own story and relate to other people's stories.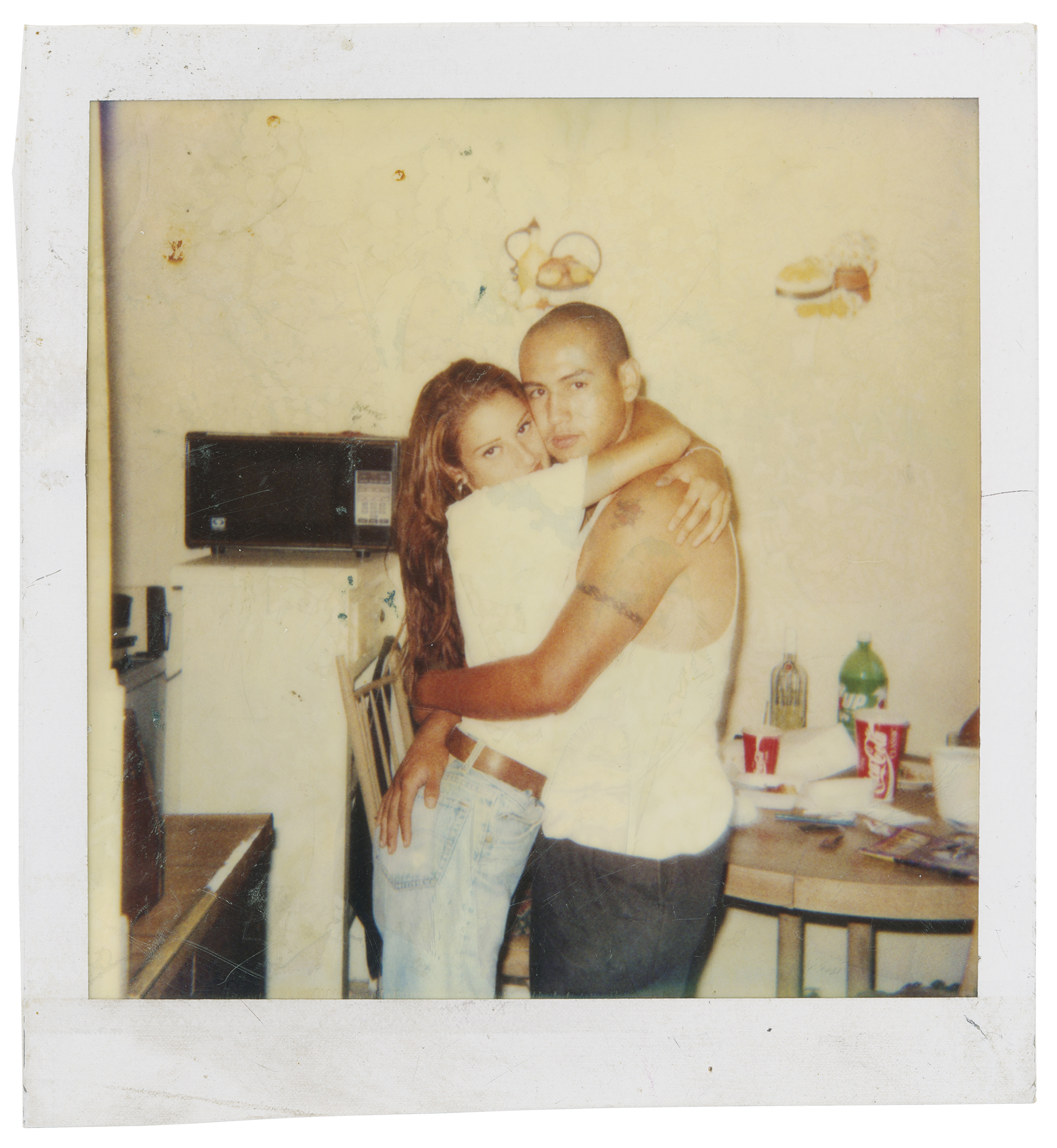 How did you get started?
I first posted some of my photos and some photos that I found in a magazine I had from LA. Then I asked people to submit photos that focus on women. When I did that there was this realization that I wasn't alone in this. Women wanted to tell their story, and this became a platform we are all involved in.
Why did you start a separate account for Map Pointz?
That one started a year later. It's news in a way that is Chicano culture and doesn't have a specific date. It was really about understanding my upbringings but also looking at the past, like the 60s and 70s. It's mostly focused on rave culture but still for people of color.
Why Instagram specifically?
I chose Instagram because it's very accessible. I didn't choose Facebook because it feels like you can just type forever. I wanted the photographs to do the talking. And then to see the comments is also a big part of that. Comments are a huge part of the project because that's where people learn and argue. People often don't believe the photos are from the '90s because the fashion looks so similar.
Before starting these accounts, did you have any experience with photography?
I was really interested in analog photography. I had a medium format camera and I would play with that. The photos in this show are wallet sized photos that we took in the mall. We used to treat those photos like trading cards, writing a message on the back and giving them out to our friends at school. I started appreciating that a lot because it's something that we can hold and engage with. That's really important for me. It is like a relic; these images hold so much energy.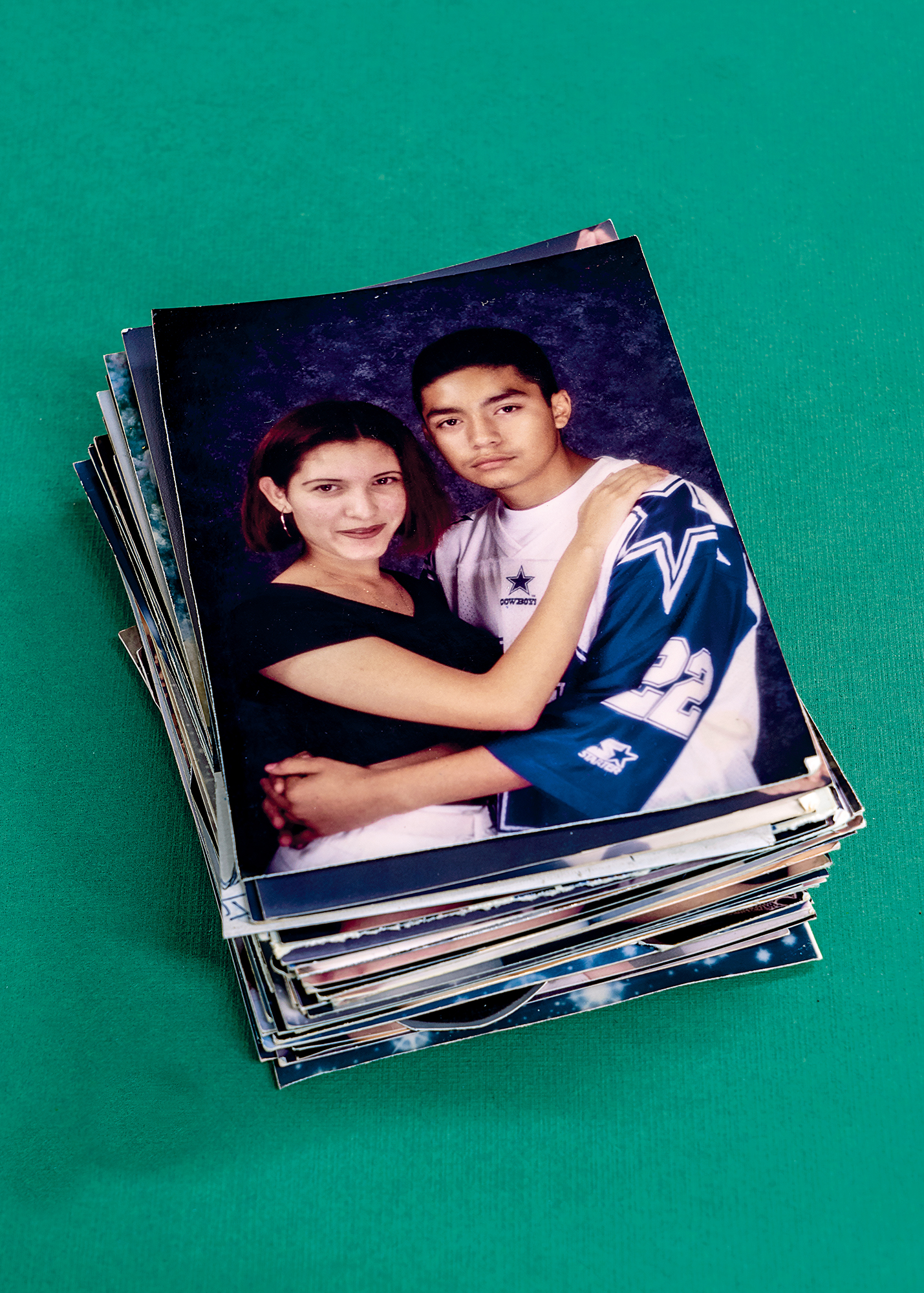 Have you learned anything from running these accounts?
I'm learning more about the injustices that happened and are happening, and about myself and my upbringing. Even about the injustices that were happening at the time when I was growing up or even the school system. For a long time, I would question why I don't like school. But now I love school and can look back and see that there's these things that need to change in the school system.
What are your plans for the platform?
I'm just going to keep filling it out and also spend more time in the physical aspects. People are donating material and now it's my job to take care of that and make it accessible too.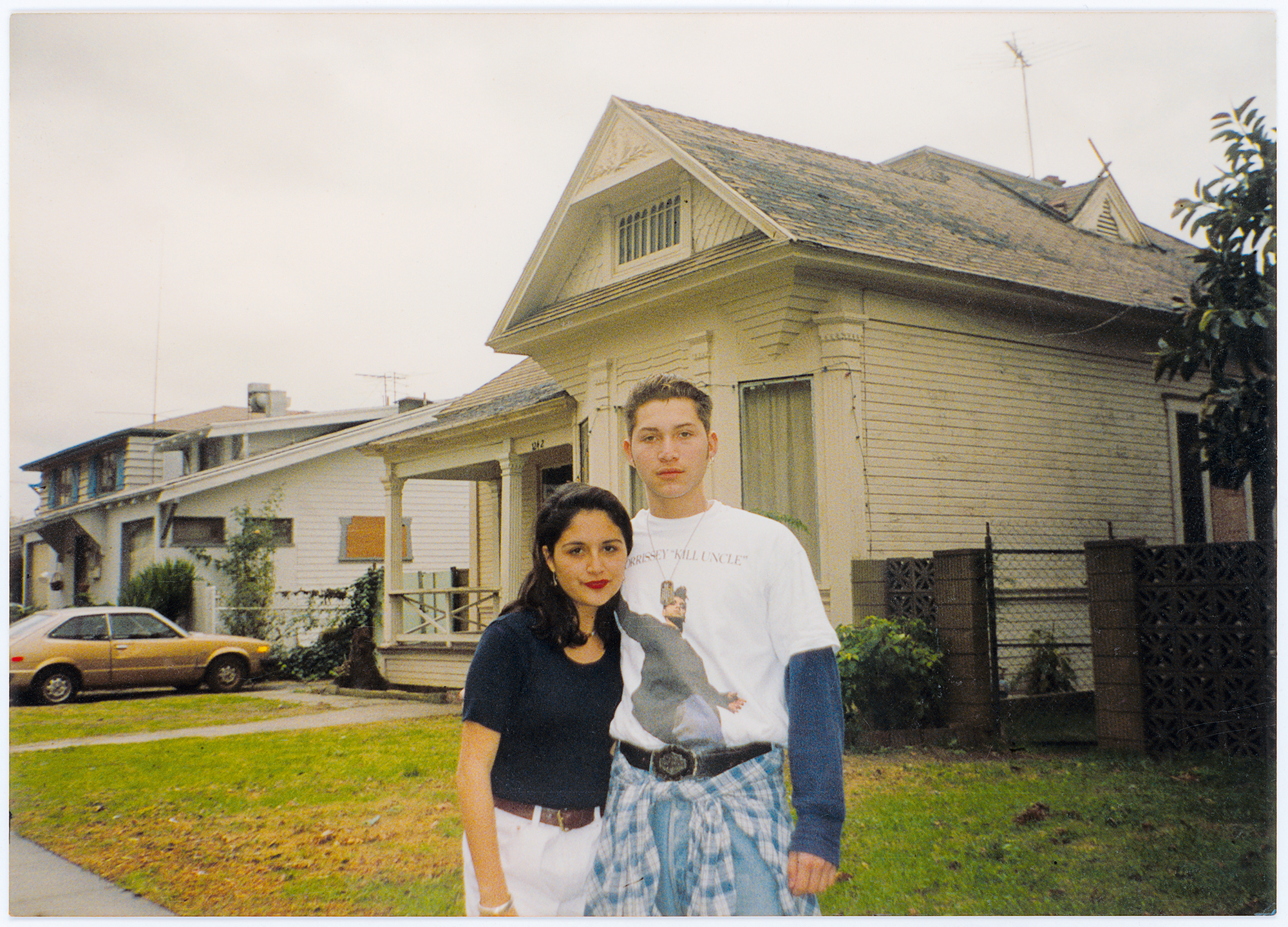 Is there anything happening now that you think should be archived in the future?
It's interesting because a lot of it is digital now, which is great, but I also always encourage people to start preserving things. It's never too late, whether it's an old photo or one from now. I actually ran this workshop in LA around a year ago with college and high school students. One boy, for his final project, took photos of his family. Then the teacher told them they aren't acceptable because she didn't want to see 'gang violence.' It was just his brother shirtless in the kitchen with tattoos. I just think that's another way of silencing someone story. I feel like the same issues are happening so you just keeping pushing against that and don't let anyone get in the way.