why accepting my sexuality marked the beginning of my career
And how art school can be a safe space from an unforgiving society.
|
18 October 2018, 10:03am
Is a fashion degree worth the money in 2018? As a new wave of students enroll and apply to colleges, i-D and 1 Granary take a closer look at fashion education and beyond, to better understand how to make it in one of the toughest industries to crack.
I remember being in my mother's closet at eight years old; this is when I first discovered my interest in fashion. I would try on her clothes, our living room became my catwalk and Fashion TV, my audience. I have always been curious and would play with dresses long before I knew what this desire in me meant. All I wanted was to look like the girls in the magazines; glossy pages filled with beauty and glamour, but I remember my sister shouting "normal boys don't!"
Luckily, my parents' reaction to my self-expression was comparatively relaxed. They were not encouraging, but in hindsight I recognize that they wanted to protect me from the gender-stereotyped society of my native Lithuania.
Growing up, being labelled "not masculine enough" is how I continuously experienced discrimination. After starting school, I began facing humiliation, with my every move and mannerism criticized as being too feminine. I was considered different from everyone else. My classmates bullied me and labelled me gay long before I had discovered my sexuality. In order to be accepted by society, I tried to force myself to learn the "appropriate" gender roles, attempting to conform with the masculine expectations in Lithuania. Traditionally, like much of the world, boys are taught to be hyper-masculine and a source of power in the family. Men working in fashion, dance, or the arts are often discriminated against. The post-Soviet mentality isn't kind towards the LGBTQ community.
As I grew older, I began to fully understand the possible dangers of living in a homophobic country. I couldn't find the strength and courage to further explore my sexuality and feared I wouldn't have the ability to discover my inner persona.... So at the age of 18, I decided to move to Copenhagen.
The Royal Danish Academy of Fine Arts offered me a space where I was able to be expressive and vulnerable; completely liberated from the discrimination that I usually encountered. Studying art gave me a refuge and freedom to experiment with my sexuality, and as a result my creativity blossomed. Fashion school is where I began to open up to my peers about my sexuality, and their acceptance marked the beginning of my journey towards self-acceptance.
The culture of empowerment and acceptance that surrounded the academy helped to define my evolving identity as a fashion designer. The studios were filled with diverse personalities and we were encouraged to celebrate our differences. Feeling good in my own skin and finding the courage to come out gave me the confidence to use my past as a source of inspiration for my collections. In every art form, you can express your story, but what I love about fashion is that it is my playground to delve into elements of my individuality and engage them in different ways — through fabrics, body, movement, space, visual media, and as object. I find joy and excitement working with an art form that is able to simultaneously reflect and leave an impact on our society.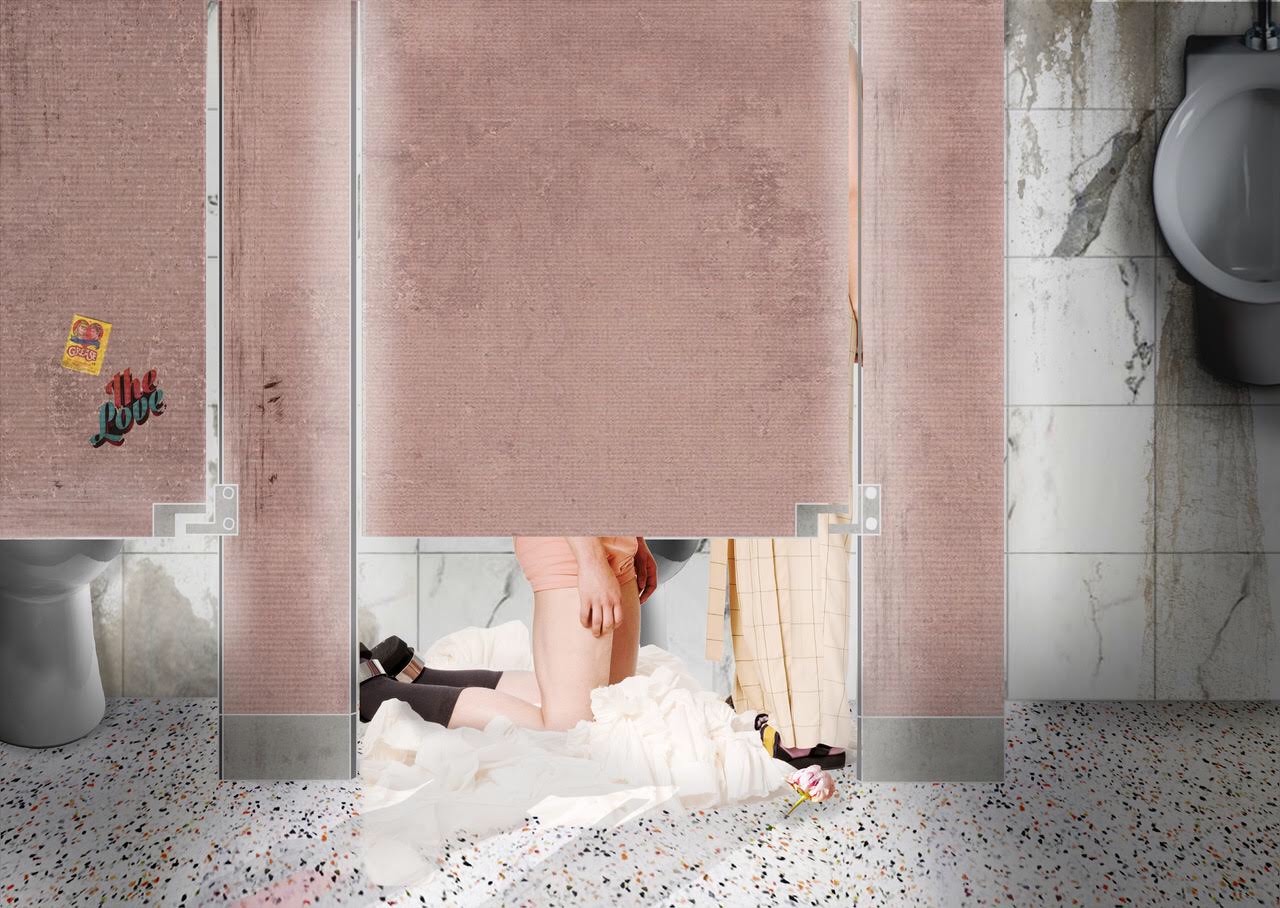 This freedom to be open and explore the emotional impact of my adolescence in Lithuania was therapy. At once, I'd be back on the catwalk in my living room, in front of Fashion TV. I developed research methods that allowed me to examine the correlation between gender and clothing. Studying Jacques Derrida's philosophy of Deconstruction enabled me to question the function of menswear. It forced me to examine different aspects of our relationship to the world.
Art school galvanized me as a confident fashion designer. It made me stronger as an individual, and helped me to find my tribe. It allowed me to connect with other queer people that work in the creative industry, and it led me to meet my life partner. In the process of sharing my personal experience of discrimination, homophobia and ultimate self-acceptance, I learned that vulnerability is a great source of inspiration.
Having the good fortune to show my MA in Lithuania recently, my story came full circle.
Art school is important.
This article originally appeared on i-D UK.