meet the savage x fenty model campaigning for disability awareness
Haitian-American activist Mama Cax tells i-D about her journey to self-acceptance.
|
04 November 2019, 10:08am
I admit, I spend a lot of time on Instagram. Every day I search for interesting profiles, but I don't often get creative love at first sight. It was different when I discovered Mama Cax , and I can say I was dazzled . First of all, I was fascinated by its statuary and regal beauty; it seemed to me an ancient and powerful goddess. Then I discovered his life force, his courage and the generosity with which he shares his secret of inner search. Obviously I immediately wrote her a DM and she replied saying she would come to Milan soon to attend a fashion event. Sometimes the situations that have a raison d'être are created, as if by magic. We met and I talked about his childhood spent in Haiti, the painful months spent in the hospital in the United States, how much the prostheses cost, the transoceanic trips, his blog and the super sexy look he wore for Rihanna.
First of all I wanted to ask you something about your name 'CAX'.
It's my nickname, my real name is Caxmi. Mama Cax is the name I use for my travel blog.
I know you are Haitian and American, where did you spend your childhood?
I was born in Brooklyn, New York. Then my family moved to Montreal and when I was still very young we moved to Haiti, in Port-au-Prince, where I spent most of my childhood with my four sisters. We lived there for ten years, then returned to New York when I was 15.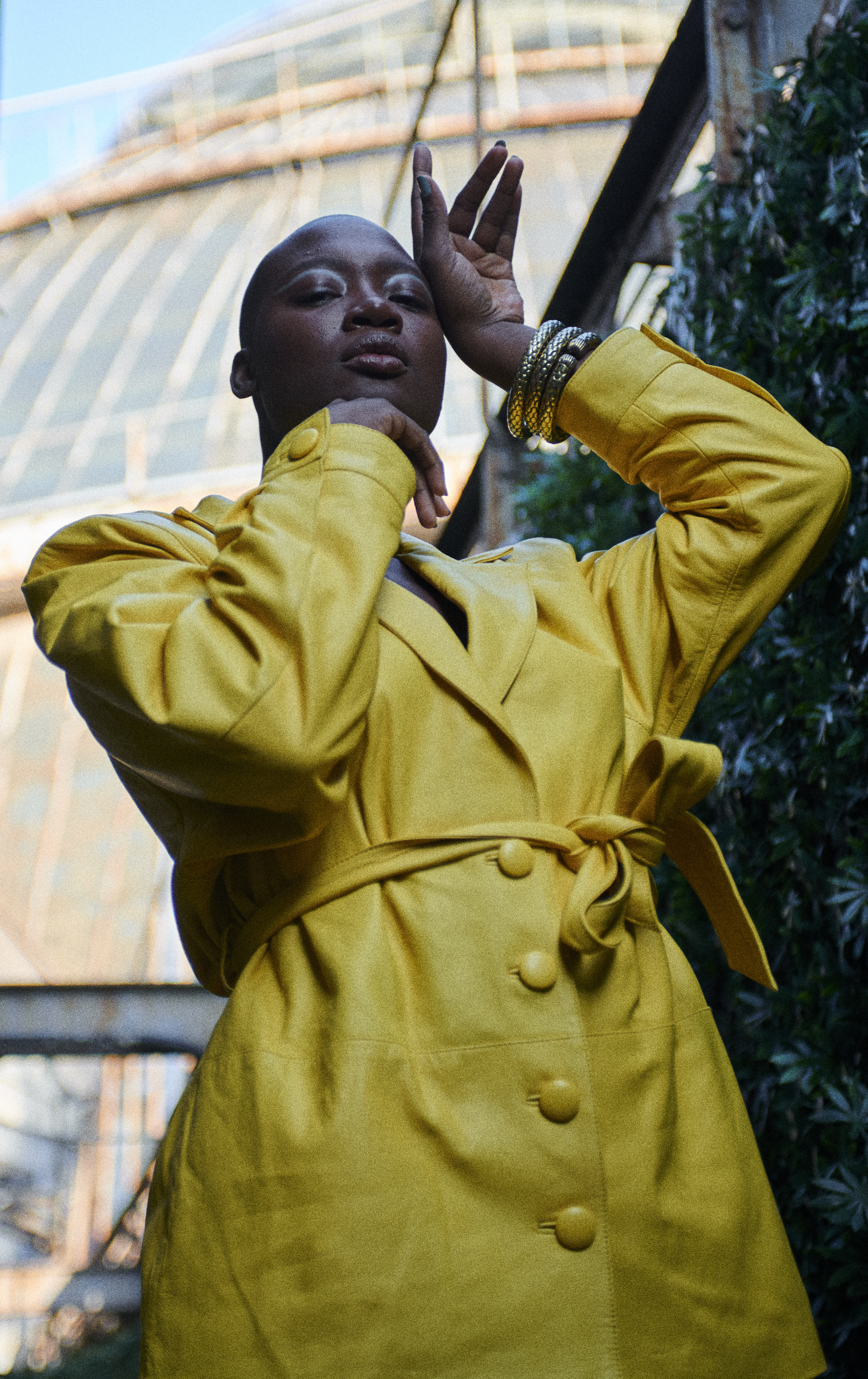 What was it like growing up in Haiti? It is a country that is talked about very little, rich in contradictions, reduced to poverty but very culturally active and has an extremely important history.
I went there when I was 5 years old. When you are small you cannot perceive the world in a very lucid manner, and you do not realize many things. So for me it was like being in a little paradise. The weather was always beautiful and it was never cold, we went to the beach every weekend. Growing up, I became more and more against corruption, instability, the abysmal difference between the rich and the poor; although I do not believe that all this has ruined the culture of my country. Haiti is the first independent black republic in history, slaves organized and commanded the Revolution against the French settlers. I think that over the years we have maintained the great strength that sets us apart, and we show it in everything we do. We have passed and we are still in drastic and difficult situations, but even after the 2010 earthquake, as a nation and society, we immediately resumed work and sent our children to school. My style and my strength also come from this cultural context.
Are you an emblem of resilience, do you think this energy is closely linked to your Haitian origins?
Absolutely. The women of Haiti are very strong. They treat us as adults already very young and this is not always good, but this education also makes us mature quickly. It is a double-edged sword, on the one hand it is beautiful because it allows us to be very independent and solve our traumas, on the other hand all this strength makes sure that difficult moments or mental illnesses are overshadowed. We don't believe that depression or any kind of mental illness exists, and we expect women to be strong anyway.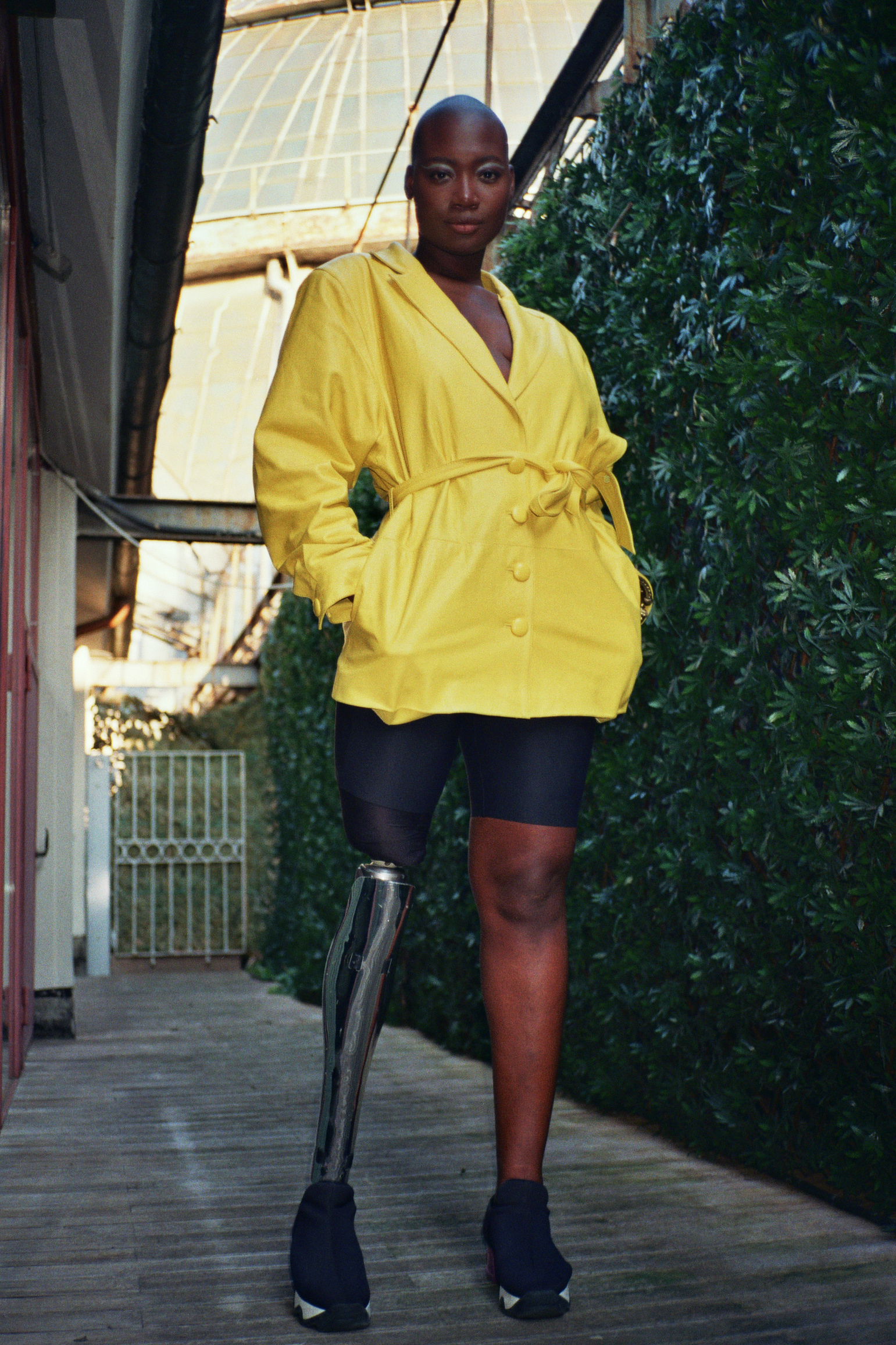 This strong sense of community and sharing is rooted in Haitian culture, especially among women. It is a feeling that is not inherent in all the cultures of the world.
We in Haiti have a really important family concept. Women tend to work together and give themselves a constant hand. We believe in the fact that the more people there are, the better you can get what you want. When I had to go back to the United States I spent several months in the hospital and my mom would never have made it alone. In fact, my grandmother, my aunt, family friends and people I didn't even know gave us a hand. The Haitian community brings this sense of community everywhere, even when we are not in Haiti. Wherever we are we find our community and we support each other.
So you moved to the United States when you found out you were sick?
Yes, we decided to move to the United States to begin medical treatment. When I arrived I was diagnosed with bone cancer that was already spreading to my lungs. I did cycles of chemotherapy and it was thought that a hip transplant was enough, instead I continued to reject the bone marrow. The second solution was amputation. This condition opened up a completely new vision for me, I started writing a blog to talk about body-positivity. This has become my mission to give girls like me a voice and encourage them to love each other as they are. Perhaps it seems a trivial phrase, but it is a really profound concept in reality. I experienced depression on my skin, I know very well how it feels, I know that it can paralyze you and makes you feel like you are not up to anything, not even your dreams or being loved. I realized that many of the problems I had were caused by the fact that I didn't accept myself, and once I got over this depressive state I started to love myself. I want other people to learn how to do it and stop thinking they are not worth enough. When I started modeling I didn't believe in myself at all. I said to myself "What am I doing here? I have a prosthetic leg, I have crutches, I am not thin enough. " But I continued and I told myself I could do it.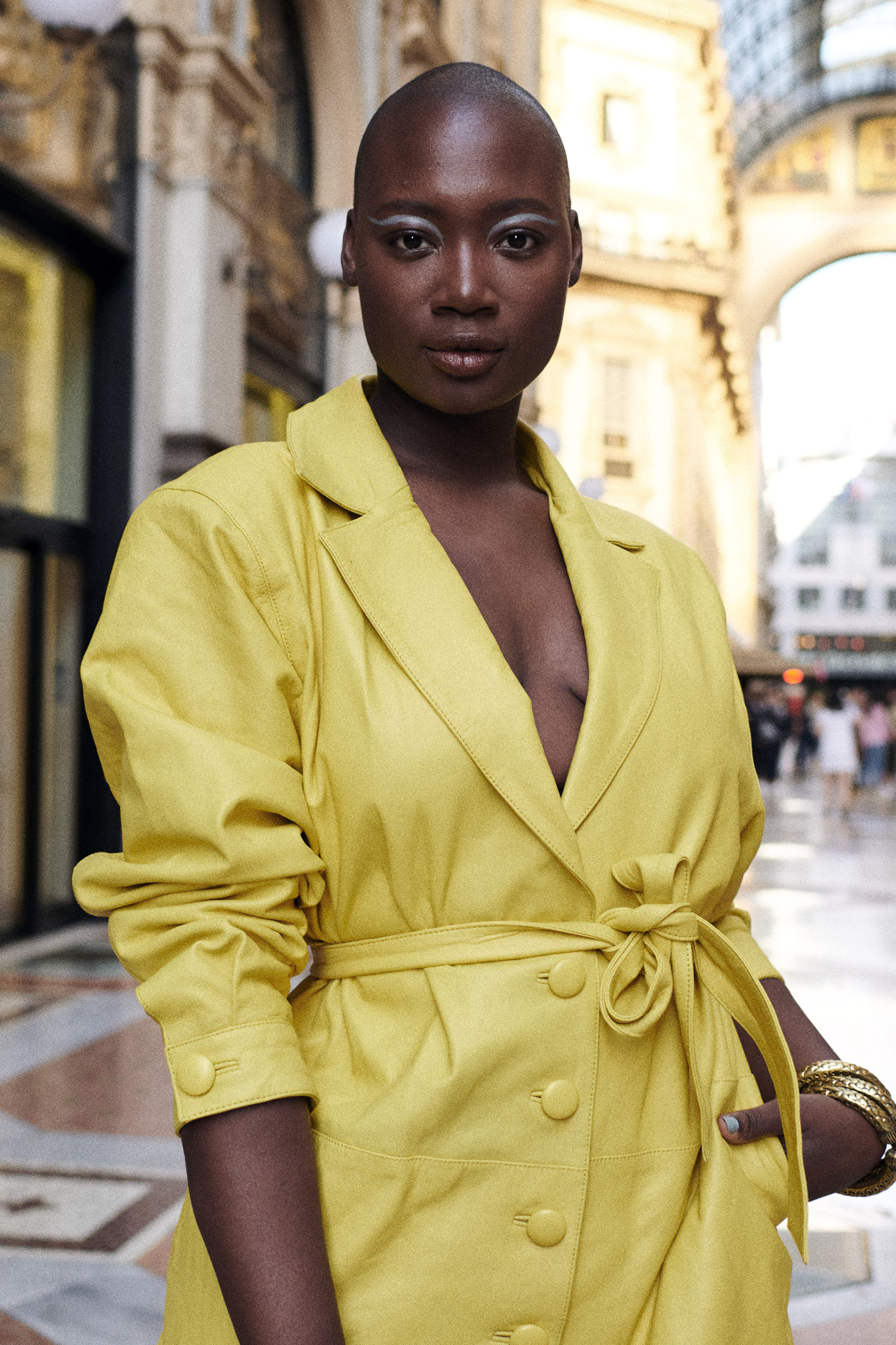 Can you tell me about the health system in the United States? For example, a very practical question, is the cost of prostheses covered by insurance?
Many people do not have insurance that covers the purchase of implants. They are very expensive, and if you are lucky you can put yourself on the waiting list to receive concessions from the state. For me it has never been so important to find technologically advanced prostheses. I wanted them to look good, cool, I didn't want classic prosthetics. So I managed to become an ambassador of a company that produces prosthetic covers, and working for them I managed to collect between 15 and 18, they are very artistic and special. But they all cost between $ 200 and $ 400, so many people can't afford them. However, I know that many are experimenting with making them themselves, at home, with the 3D printer. However when the girls who follow me started asking me many specific questions about where to buy them, about whether they cost too much, if you can buy them in Europe, at that moment I realized that these prostheses definitely gave me a voice, they gave me I rediscovered my beauty, but I also felt the strong need to explain to people that I don't need this accessory to feel wonderful. What I'm trying to do now is get out more and more often without prostheses and don't wear them during shootings. So I hope the girls still feel beautiful and free not to have these accessories so expensive.
Perhaps one day these companies will decide to produce a line of cheaper prostheses ...
I think the main problem is that there are amputees who wear them, and some who don't wear them. It is not a market that has high demand because there is not yet a defined aesthetic sense. People do not try to make the prostheses more beautiful or to customize them. Instead, I like the idea that people create their own, so I hope that 3D experimentation will continue.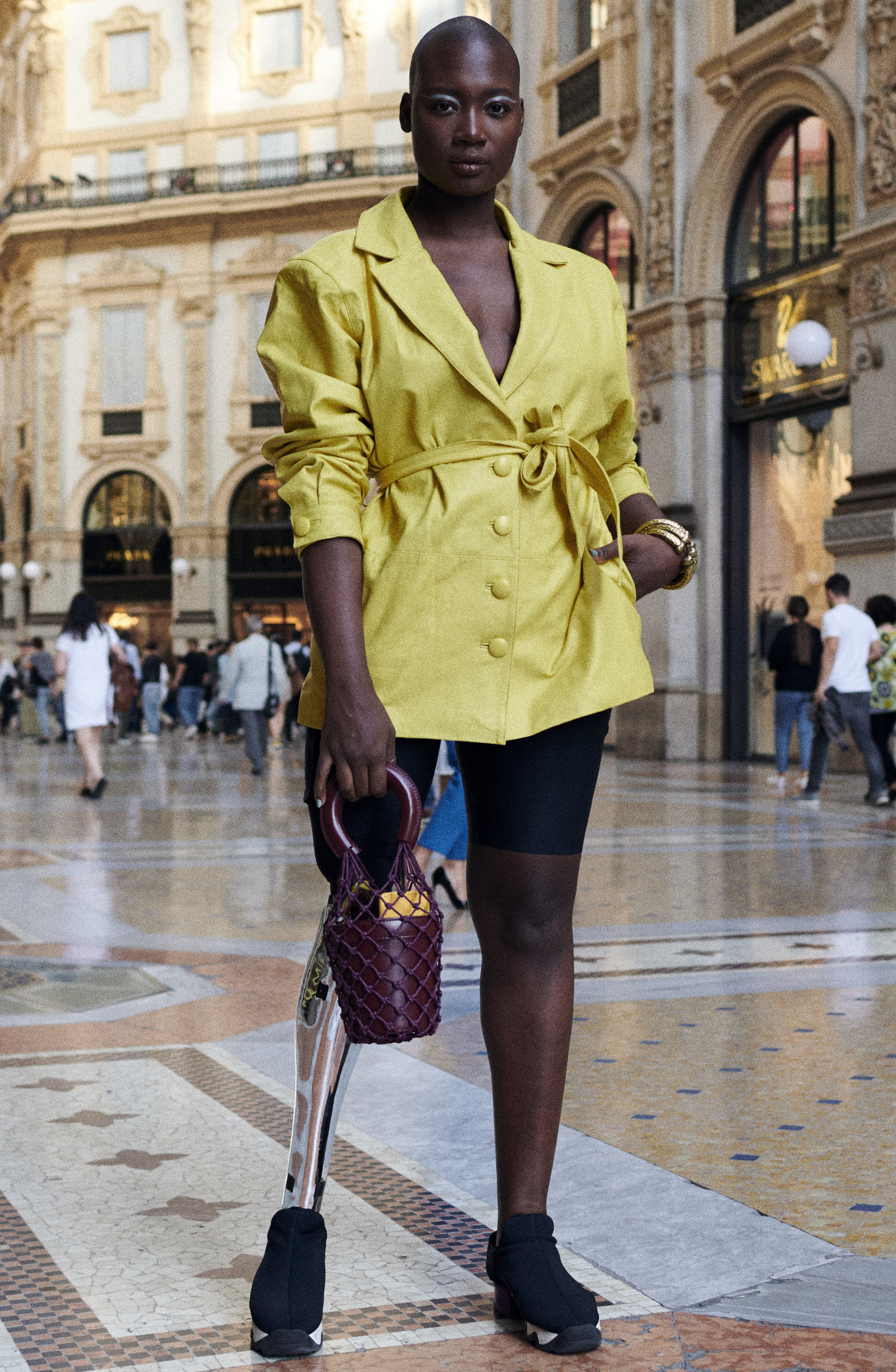 You have studied in many different cities, so did you think about creating a travel blog because you were constantly moving around?
When I finished university I decided to open my blog, because I wanted to take a trip to Southeast Asia. There are not many blogs describing the journeys of disabled people. I wanted to create a platform so that if someone breaks a crutch, knows what to do in that case, or if you have problems with the prosthesis, you understand how to look for an expert in the area. They were all information I needed before embarking on my journey, and since I hadn't found any, I decided to start documenting them myself. So I started my blog, which then almost immediately became much more fashion oriented, because that's what I love most. In reality, the blog has become a platform on which I talk about whatever interests me, always through the eyes of a black woman with a disability. There are so many bloggers in the world, but it is perhaps more interesting if there is a different point of view. When I talk about travel, I always talk about how accessible that country is for a person with a disability. When I talk about fashion, instead, I focus on the brands that I know are more inclusive.
It's hard for people to take an interest in these topics until one has difficulty on their skin, do you agree?
This is why there are always two goals when you want to send a strong message. The first is aimed at people without disabilities, who can use or need the same needs as those with disabilities. For example, pregnant women, or those who carry a stroller, if you are elderly, or if you have broken a leg, for example. The second part of the message is aimed at disabled people, to reassure them that whatever they want to do or any place they want to see, even if it seems impossible, are only tests that can be overcome. There are ways to overcome this obstacle.
Which country did you discover being the most prepared for the needs of disabled people, the most forward-thinker and evolved?
I was in Denmark recently and I saw that their system is not bad at all. From the smallest things like getting on a bus, access to the metro or paving the floors. I wish I could say that this country is number one, even though London has positively surprised me. In America I have been to Eugene in Oregon several times and they are really well prepared. They do not think of a single type of disability when designing the structures of the city, they really think of many types of problems and are very careful. NYC is hell instead, even though I live there and it's a beautiful city.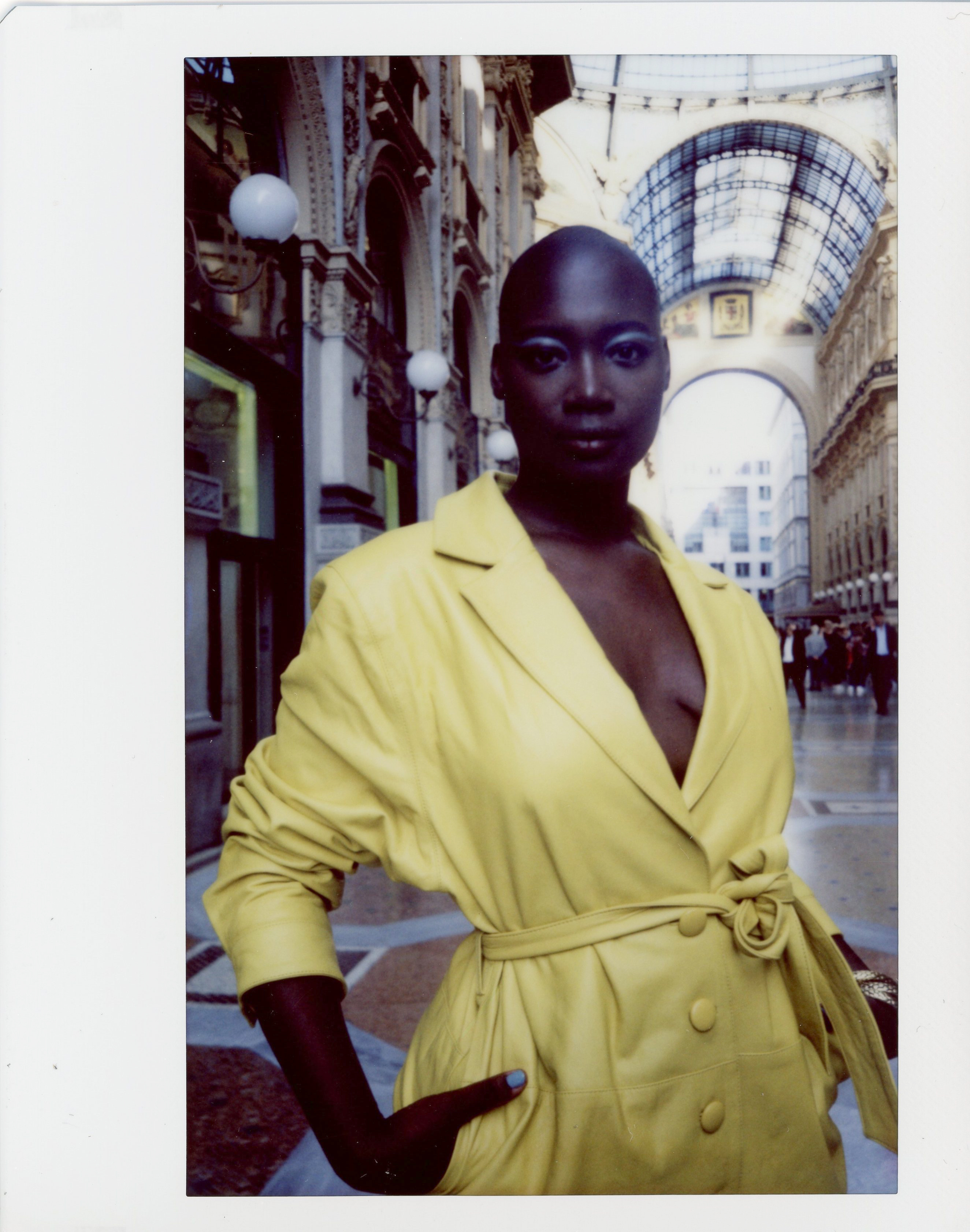 What was it like working with Rihanna? I saw the look you wore, very sexy!
It was amazing. He called me two days before the show, on the same day we did at least four tests. He was happy that I was there with all the other models too and I was like 'I 'm the one happy to be here!' It was too good. I can't imagine another city like NY that is so inclusive in the modeling world.
Tell us about the look of Savage x Fenty you wore ...
Oh God, I was all in black. I wore a very tight lace corset, very sexy, veiled black stockings, evening gloves and a veil mask, very seductive.
What are your future plans?
One of my biggest dreams is to create an IGTV. I don't want to do podcasts because I'm a very visual person. My idea is to present to my audience people with disabilities who are close to me and have regular conversations with them, touching on any topic. Food, clubs, vintage shops, sex, body-positivity, in short, to talk about everything except disability in a direct way. Because the focus should not be disability, on the contrary, it must be normal. I want it to be an educational project. Even as a model, I want to push the barriers a little more, for example, no person with disabilities campaigns for wedding dresses. I want to introduce myself everywhere and above all where diversity is not yet normalized.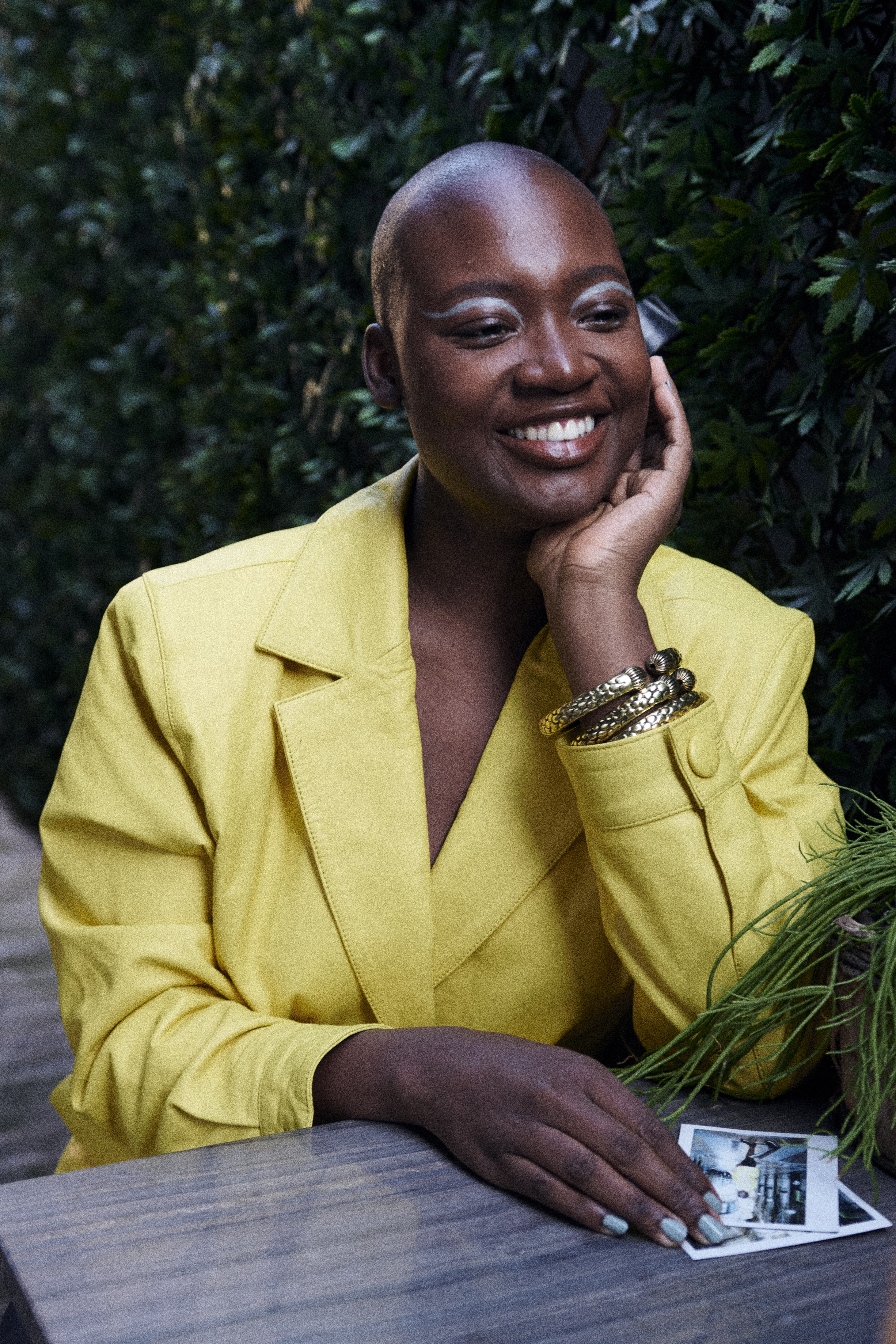 Follow iD on Instagram and Facebook
Credits
Text Gloria Maria Cappelletti
Photography Rosario Rex of Salvo

This article originally appeared on i-D Italy