this designer launched a fashion brand out of his high school bedroom
After his London Fashion Week Men's debut was made possible by his mentor Samuel Ross, Eastwood Danso discusses the story behind his namesake label.
"We should be using our platforms, our influence, to feed back into the industry, that's all part of circular design," said Samuel Ross, the creative director of A-COLD-WALL* back in June after presenting his spring/summer 20 collection. "I'm speaking boldly here but I wish this to be a trend." That season Samuel donated his entire NEWGEN bursary to Eastwood Danso, a young menswear designer and disciple of his work, who launched an eponymous menswear label two years previous. The money allowed Eastwood to present a debut collection on London Fashion Week Men's schedule for spring/summer 20; an accolade very few designers could accomplish without the financial support and approbation of a key figure in the fashion industry.
"I do feel like I rushed into it a little bit," 20-year-old Eastwood says, of launching a label whilst still studying for his A-Levels. "But I was honestly just tired of having so many ideas and wanted to just showcase what I can do." Growing up in Germany, before moving to the UK as a teenager, Eastwood found his way into the fashion industry via a few DMs and a chance at modelling. "My plan was always to model in order to be close to these designers and be able to speak to them," he says. "So, I must have messaged Sam and Ace [ACW's director] a bunch of times on Instagram. Sam didn't actually reply but Ace did... He gave me an email and told me to send pictures. I didn't hear back for a while -- probably like three months or so -- but one random day, after exams, I got an email from Sam saying he wants to shoot me for his new online drop."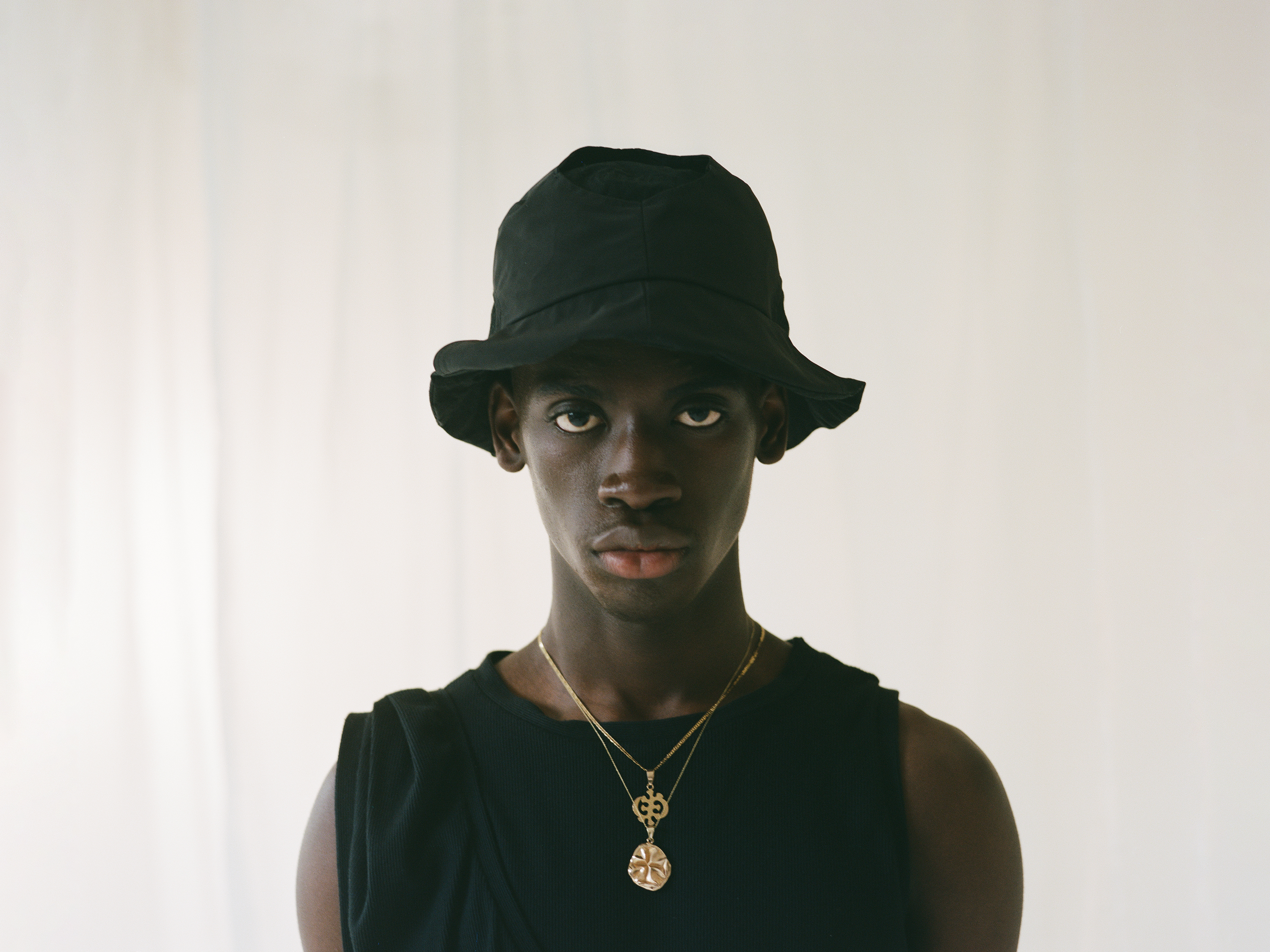 Samuel soon took Eastwood under his wing, offering him a chance to learn from the label's quick-fire ascent from modest streetwear brand to harbinger of London's menswear metamorphosis. "The second I met him I just expressed how I'm just trying to learn, and he thankfully took me under his wing. He's a very smart man and I'm so glad he was willing to share the knowledge he had acquired from working for Virgil [Abloh] and Donda. Even now, he still gives me the keys I need to progress and I'm forever thankful for that."
Currently enrolled on a Product Design course at Central Saint Martins, Eastwood hasn't studied fashion formally, but has tried to apply what he's learned on his degree (along with the unconventional, often esoteric teachings of Samuel) to his clothing. "I try to build a relationship towards architectural and fictional concepts with my designs," he says. "Shapes, unusual textures and prints of the garments which can then be articulated into different ideas to the consumer about what counts as fashion and how the clothing relates to their human bodies." Inspired by "life, death, the everyday, close family and friends", his Instagram mixes shots of his collection with the archive images of his Ghanaian family on his moodboard.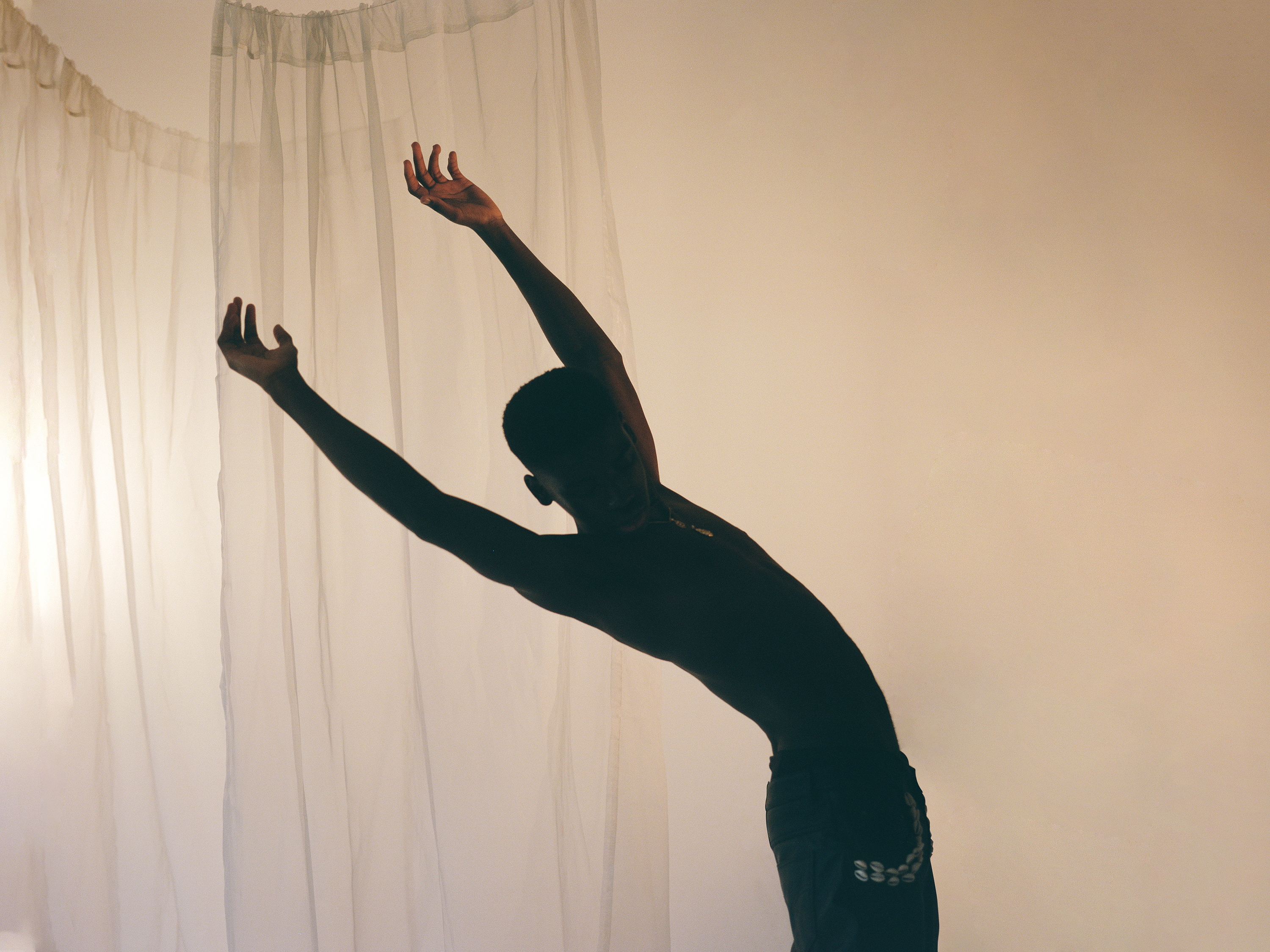 His first LFWM show has kickstarted a journey that is both "overwhelming yet rewarding", though he believes the show itself left something to be desired. "The presentation wasn't fantastic nor bad which is fine for my first time showing on the schedule with all the big brands," he says. "The aesthetic is still developing, but it's going in the right direction now." With another collection in the works for next season's men's shows, a recent collaboration with Converse, and a co-sign from Nike, the direction certainly feels like the right one, particularly when you consider things only recently began with a DM. "There's a kid called Eastwood who I mentor," Samuel told GQ recently. "He had his first showroom in Paris, he's just launched his first Converse and he's at Central Saint Martins. He wouldn't have been able to do any of that a decade ago aged 18. Passing on a positive mind-set is important. The 'each one teach one' mentality is key. It's not about self-preservation, it's about growth and sharing."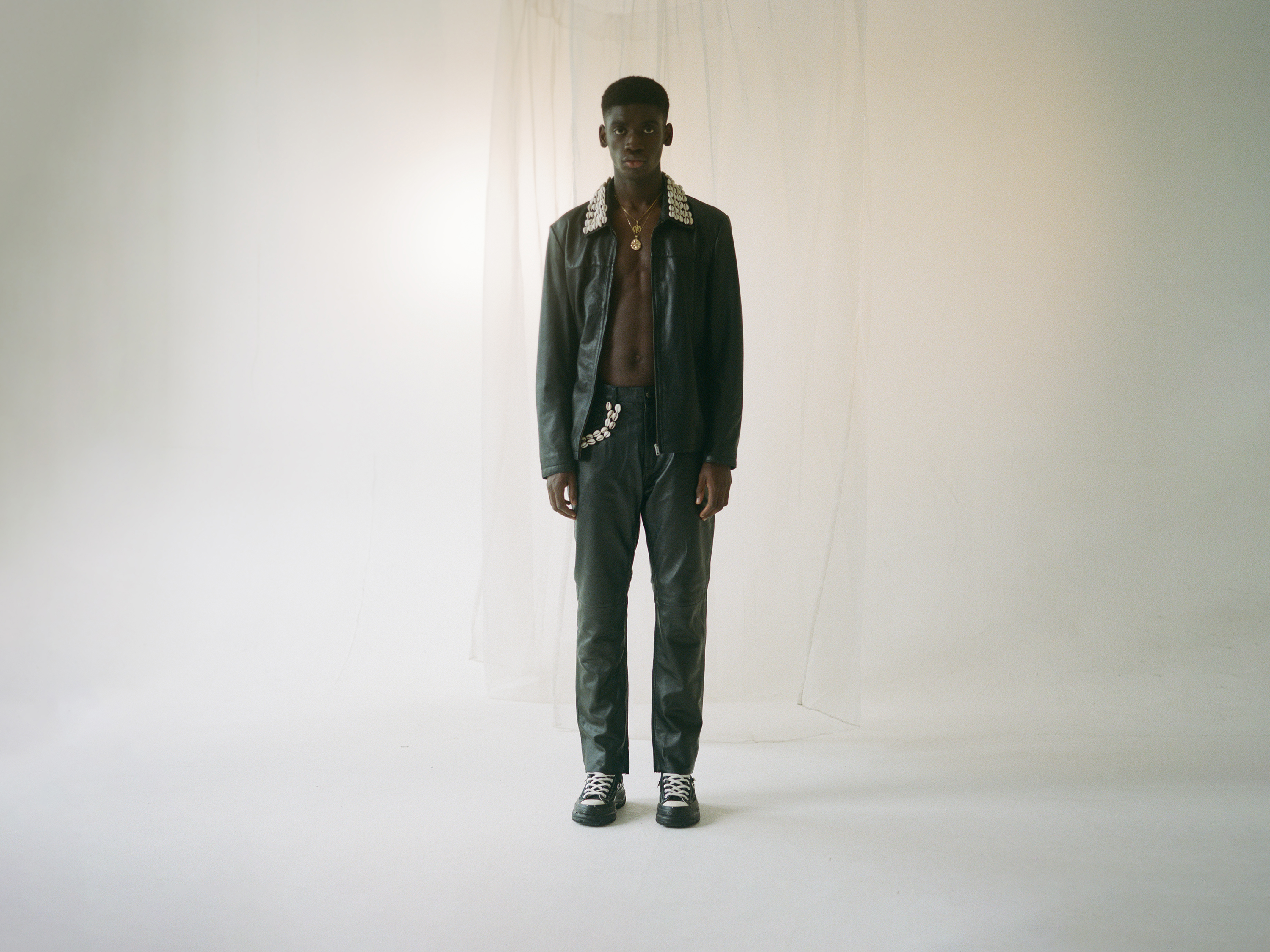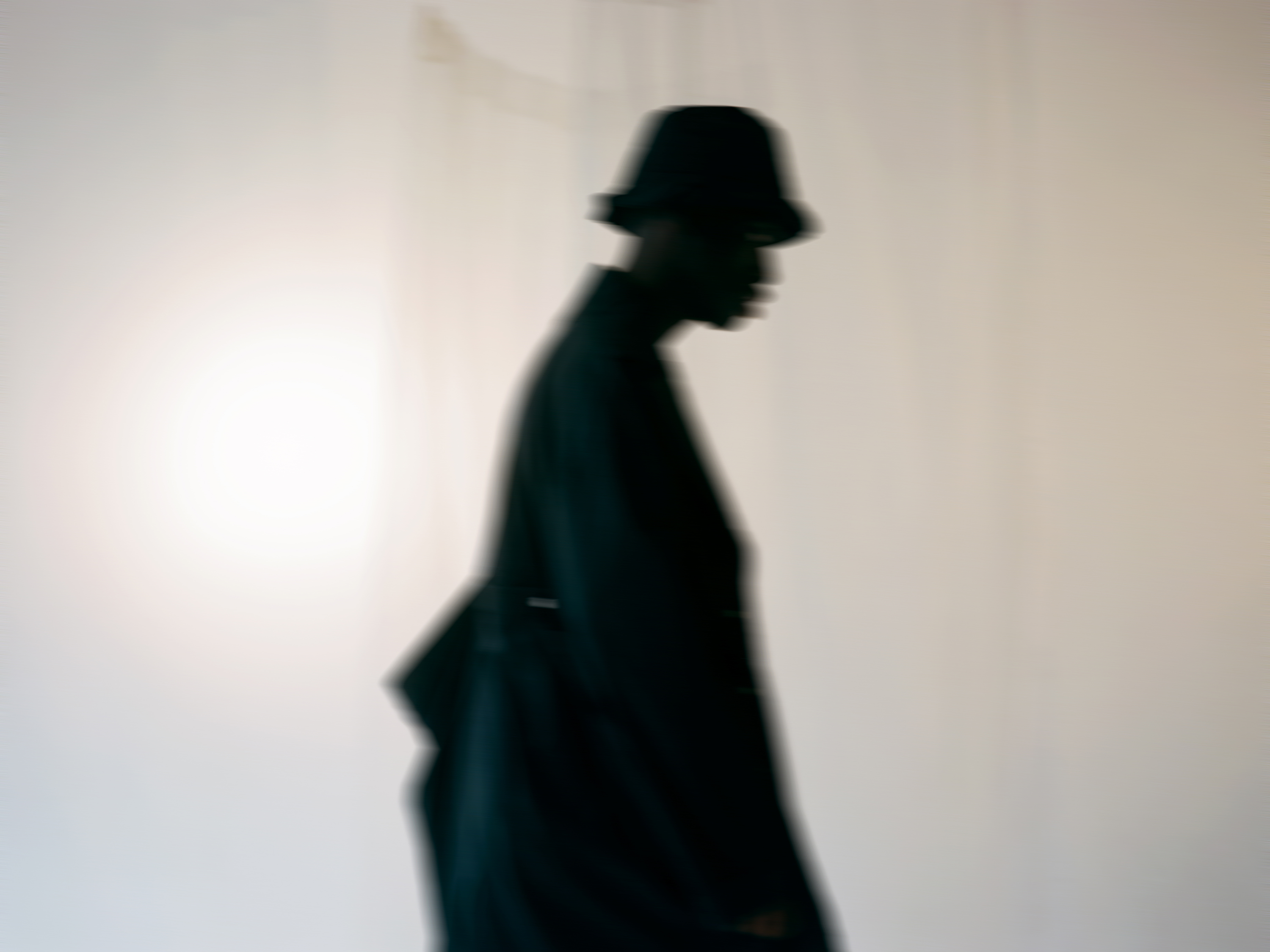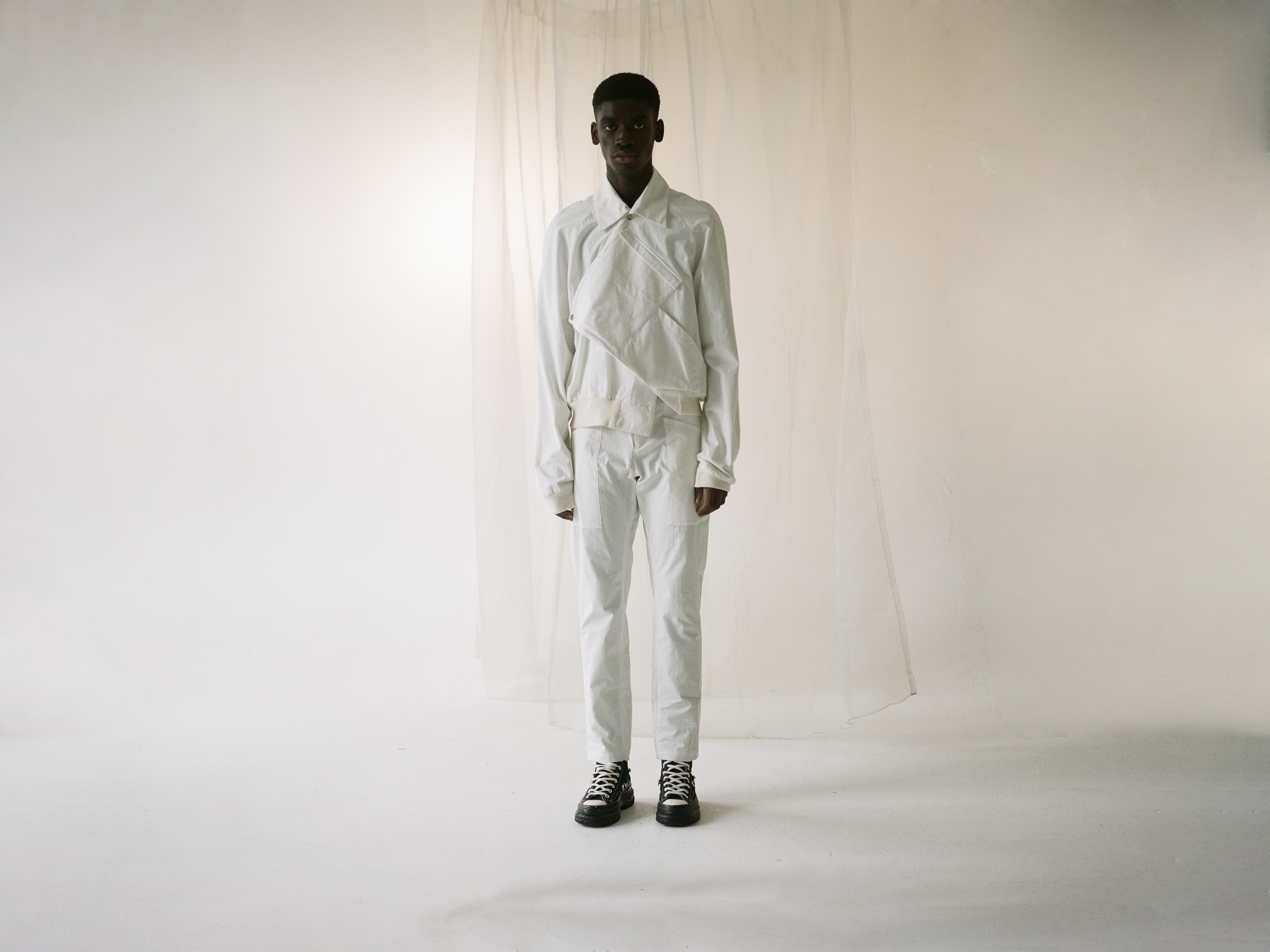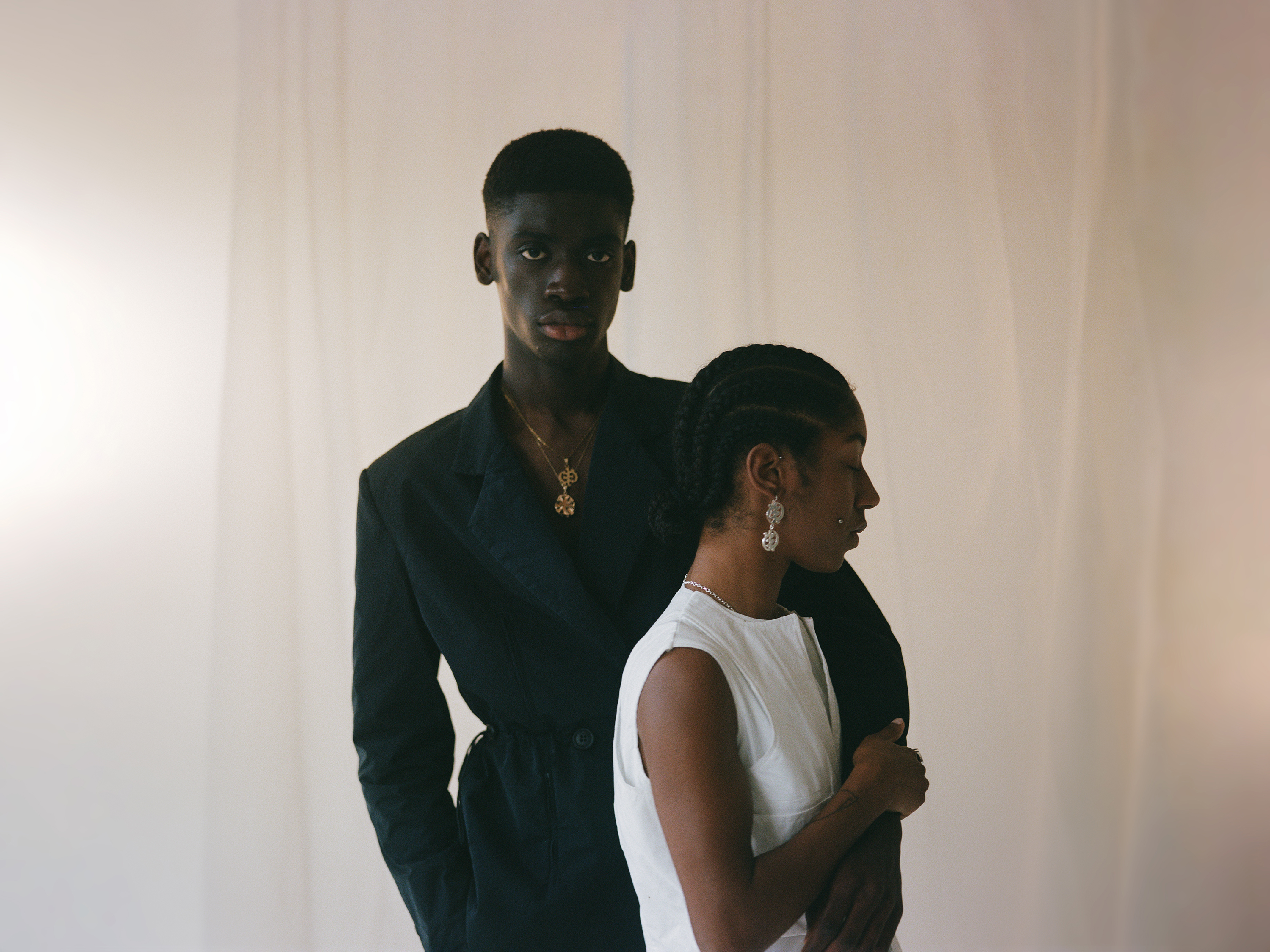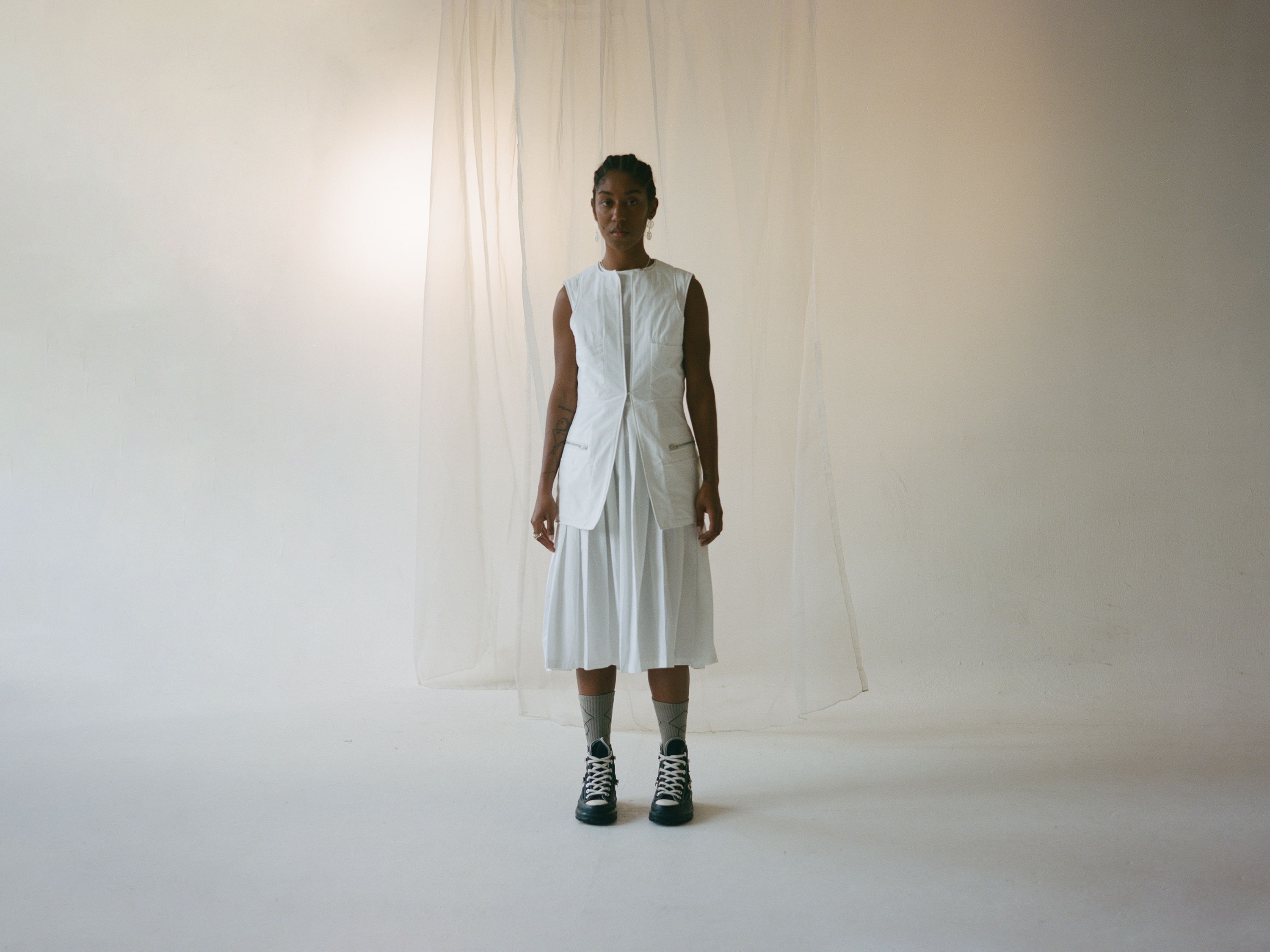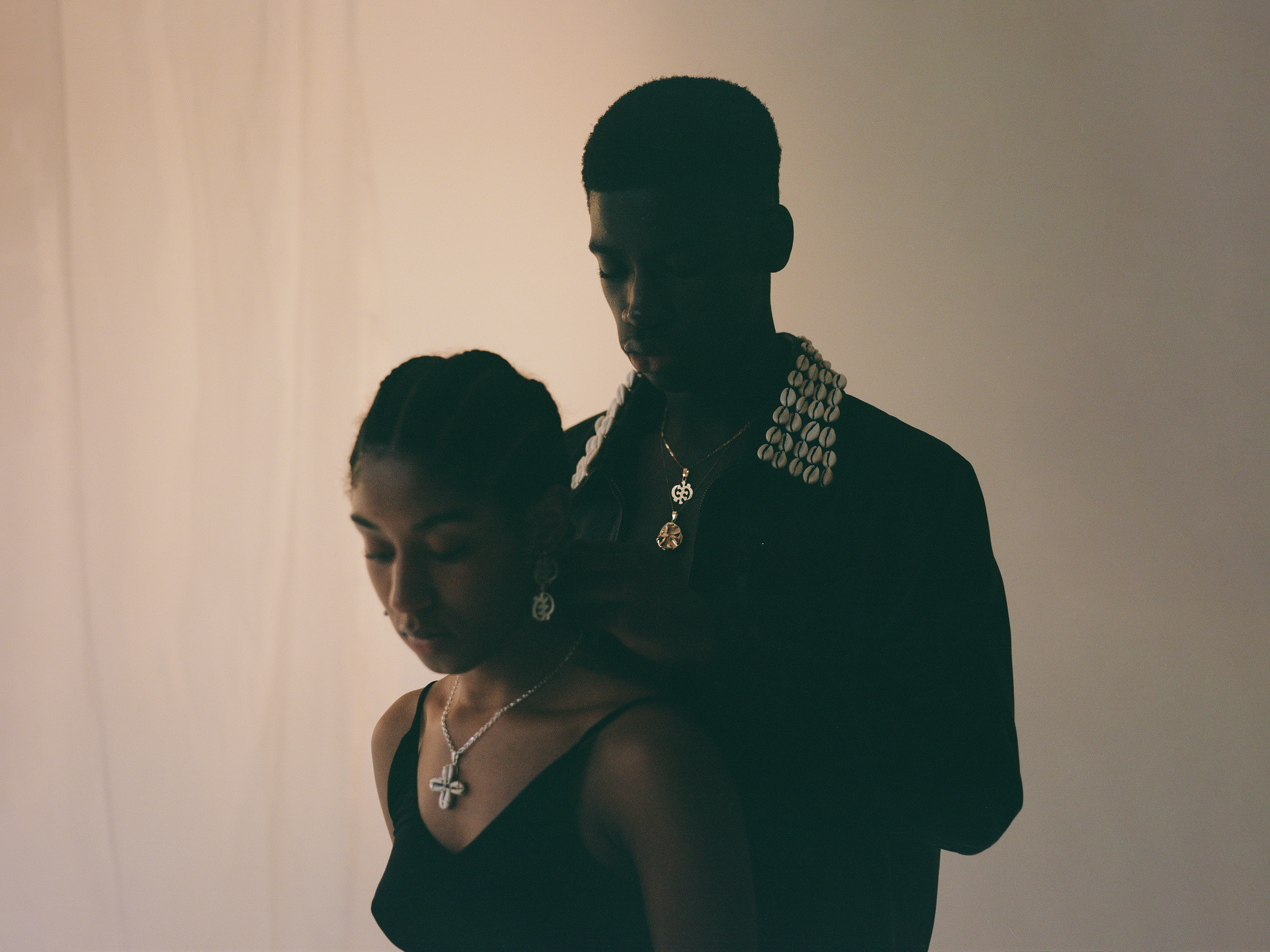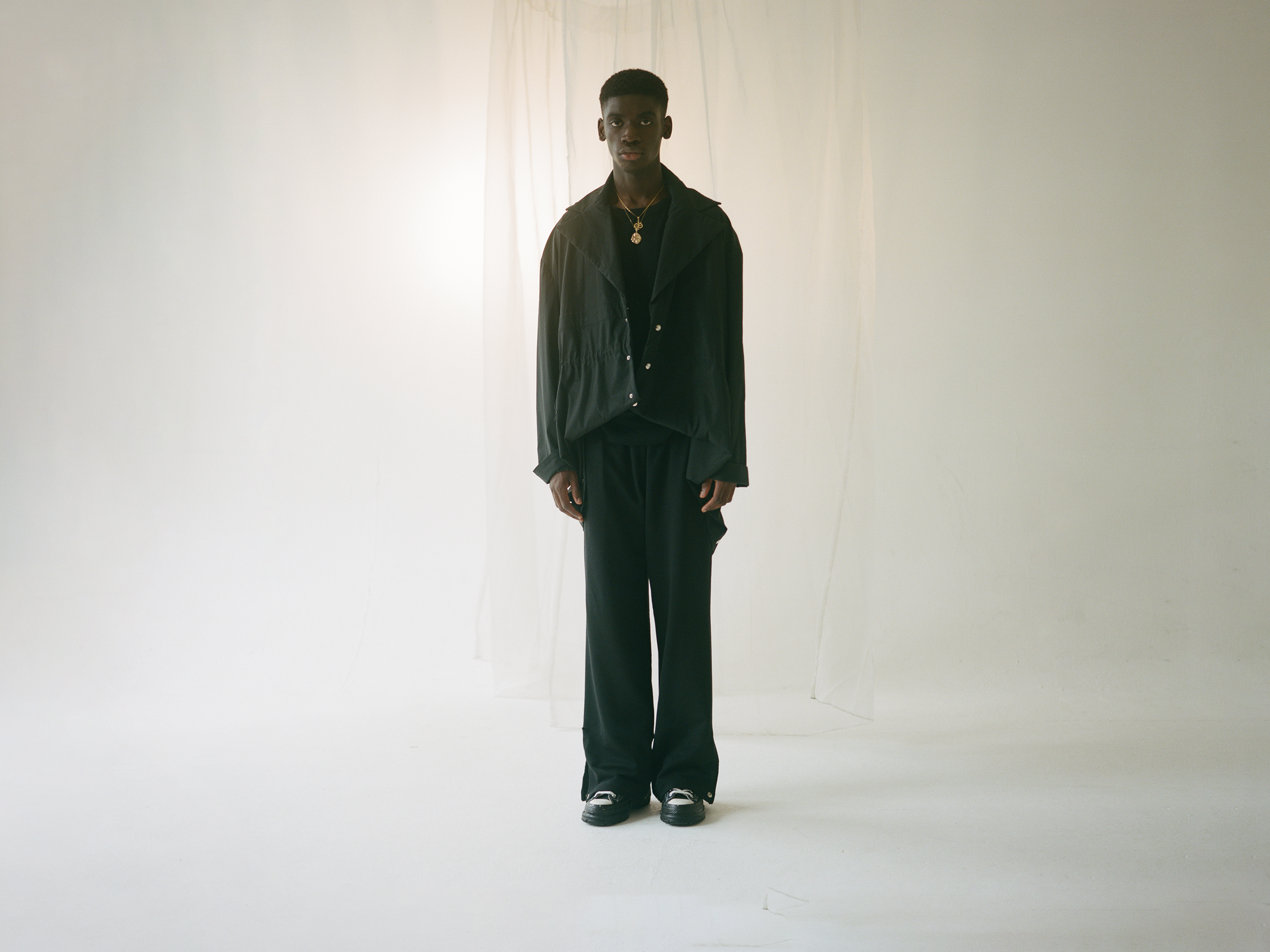 Credits
---
Photography Manu Pillai
Creative Producer Sharkkana
Hair Afi Attipoe / Selasie Ametewee
Makeup Grace Macartney
Models Ronald Dadey / Sharkkana
This article originally appeared on i-D UK.