Photography Jesse Lizotte
celine model marland backus on her new jewellery collection
Thanks to an in-demand fashion schedule Marland's arctic-inspired, industrial jewellery was created while travelling the world.
|
07 October 2019, 11:44pm
Photography Jesse Lizotte
Marland Backus has been fashion's quiet superstar since her modelling career began back in 2015. Since then she's shot endless editorials for influential magazines and worked with notable photographers like Mert and Marcus, Juergen Teller, Inez and Vinoodh and Glen Luchford. She's even had the pleasure of working with Celine during both iterations of the label, before and after Hedi Slimaine's changeup.
Before the fashion industry called upon Marland she was enrolled at New York's Pratt Institute studying across furniture, homewares, and tableware design. It was here that she became obsessed with the materials used in industrial design and began incorporating them into jewellery. Gradually interest in her designs grew and what was once a side gig has now become a fully-fledged jewellery practice. While capturing her new SS20 collection we caught up with Marland and put together six things to know about Marland Backus, the jewellery designer: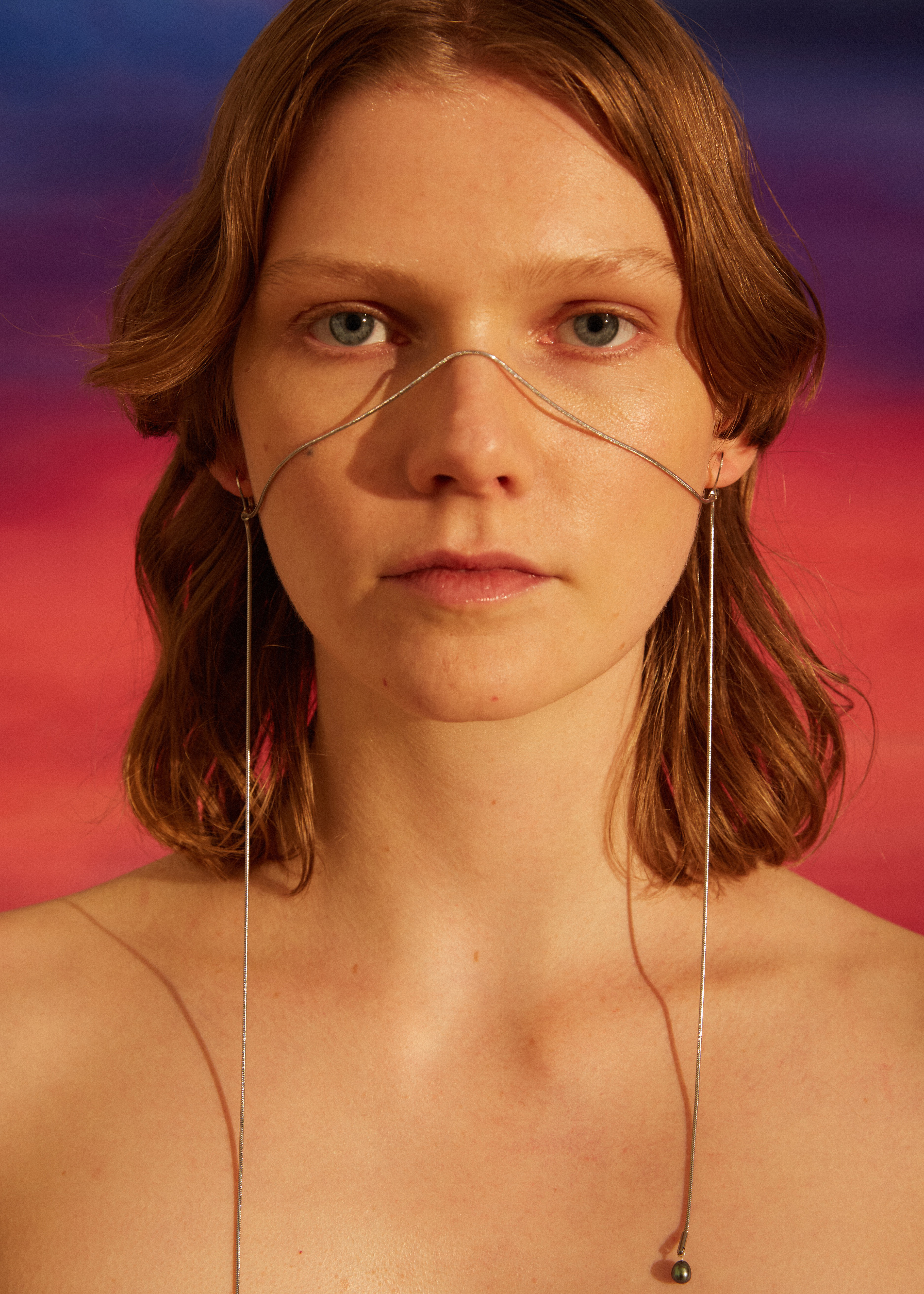 Her interest in jewellery began while studying at the Pratt Institute.
"I started making jewellery while studying industrial design at Pratt Institute in New York. I was working with a lot of different materials, making furniture and housewares, such as silicone, concrete, and ceramics. I would get very obsessive about the materials I was working with to the point where I just wanted to wear them. So I started making jewellery in my free time using leftover materials from my school projects. It was really just a hobby but then people kept asking to buy the pieces I was making. After graduating it just snowballed from being a side gig to being my main practice."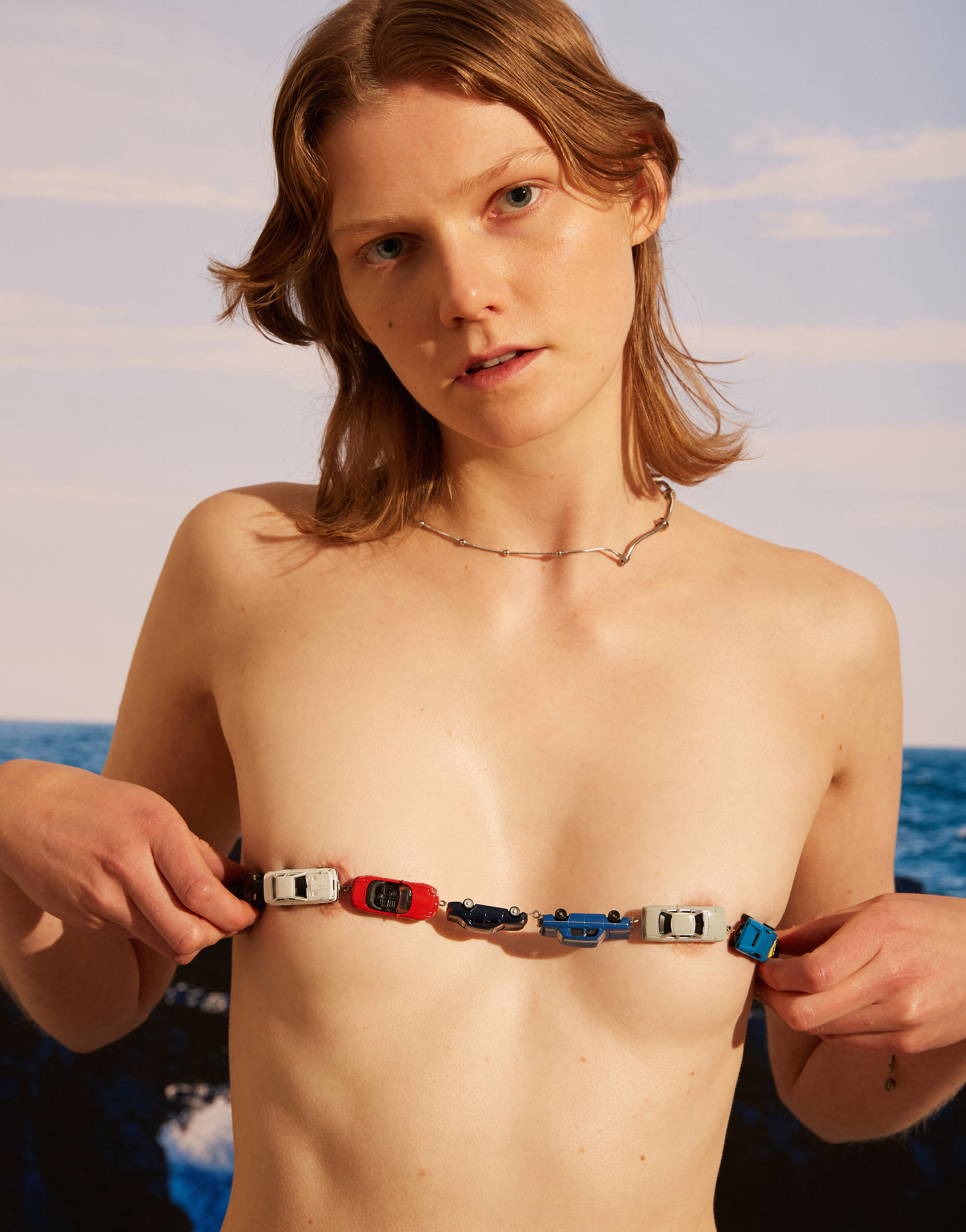 The collection was created all over the world while travelling.
"This collection is entirely made by my own hands. I travel a lot so I sort of set up a studio wherever I go. This collection has spanned across four different studios! Because this collection uses a mix of traditional jewellery materials and also hardware, sourcing was a bit more difficult than usual and involved a lot of research. I now know way more than I need to about pneumatic fittings, industrial tubing and vacuum systems. However I can't disclose my sources! A magician never reveals their secrets."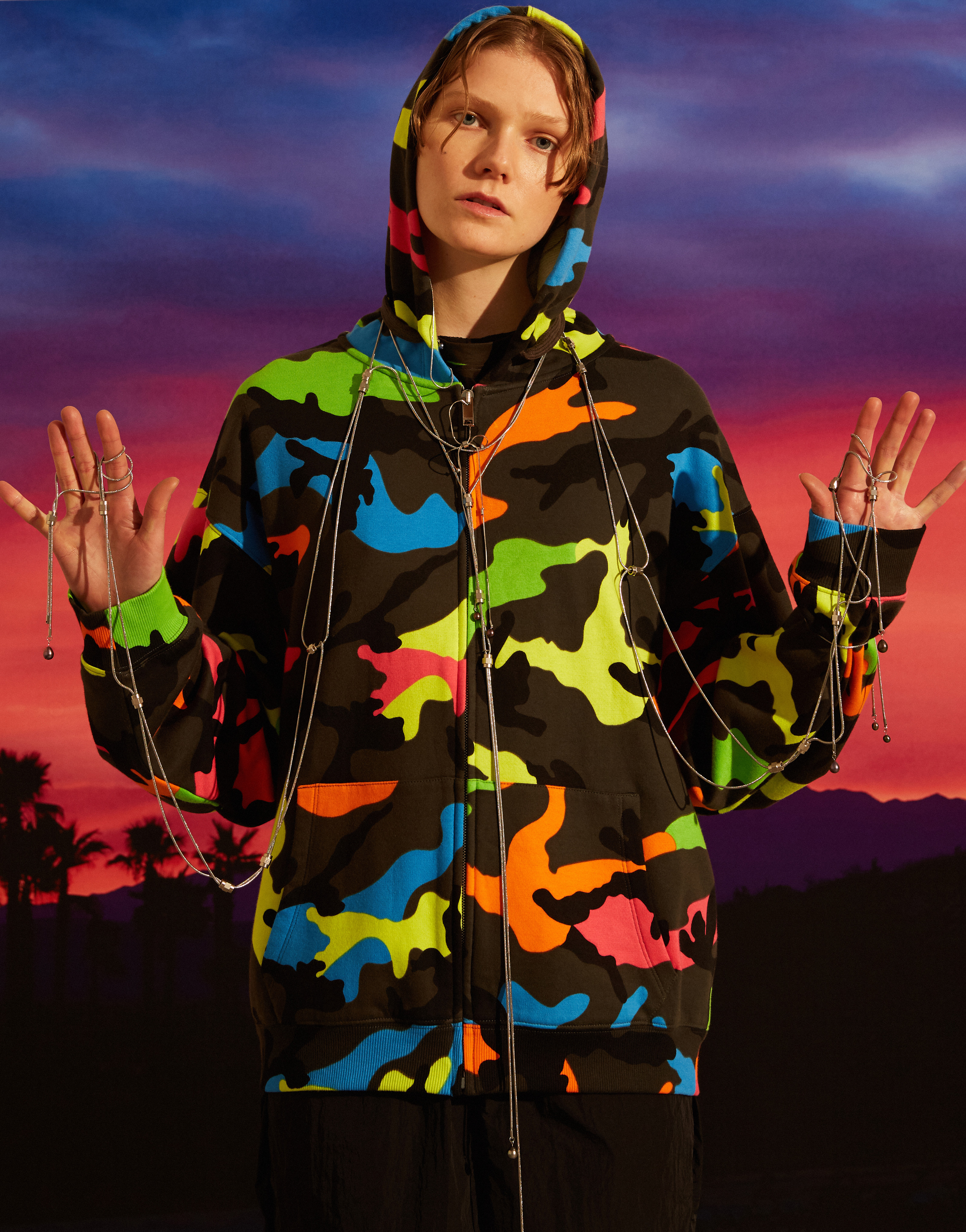 Inspiration for the collection came while sailing the arctic seas.
"I recently spent two weeks at sea for an artist's residency sailing in the high arctic. During the two weeks I was surprised to find myself inspired by the boat itself. The complex rigging and also the hardware and machines in the engine room were so fascinating. I sort of combined those two things, ropes and hardware, to come up with a system of fastening things onto the body. And then of course I wanted to bring in a bit of glam and used two of my classic materials, peacock pearls and Swarovski crystals."
The collection is adjustable and customisable so it can be worn by everyone.
"Each piece was designed to be worn a specific way on a specific part of the body, however the nature of the pieces allows for so much interpretation, variation, and customisation. All of it is adjustable so it can really be worn however and it is truly one-size-fits-all. I imagine the pieces being layered with clothing or layered together. I love the way the materials look layered and tangled. But I'm really excited to put it out there and see how people wear it and style it."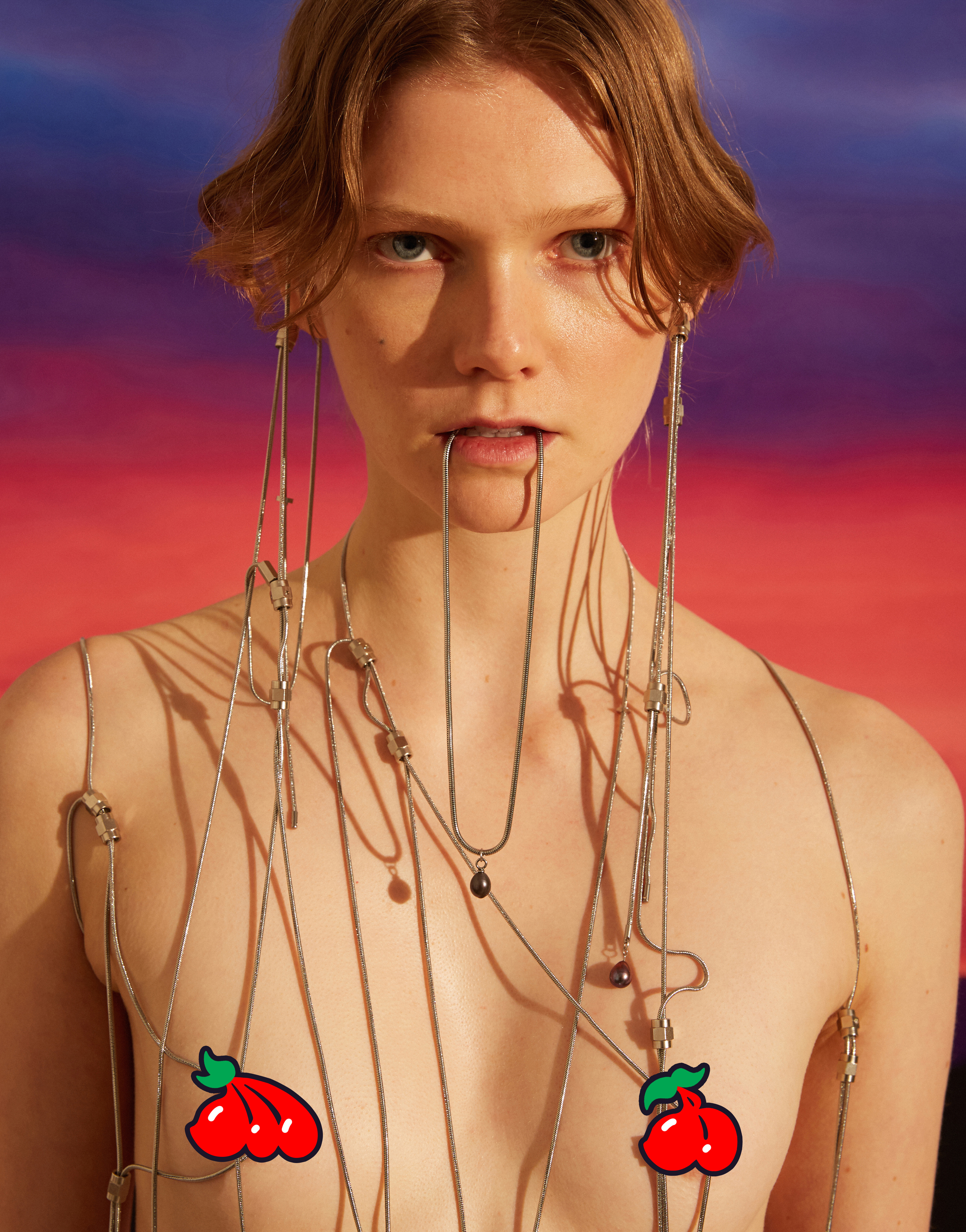 Her designs have already been supported by an impressive list of retailers.
"Right now I'm stocked by Maryam Nassir Zadeh, Café Forgot, and marlandbackus.com."
Her next goal is to introduce more international retailers.
"I really don't know what comes next. I kind of let the business take its own path and I just follow it along. But I am hoping to expand my list of stockists to include Australia and Japan!"
Credits
Photography Jesse Lizotte
Stylist Charlotte Agnew
Model Marland Backus @ Chadwick Models Australia
Hair and Make-up Gillian Campbell @ The Artist Group
Graphics Elliot Shields