Ahluwalia Studio's new capsule is a celebration of 70s Black Britain
NEWGEN designer Priya Ahluwalia's collaboration with Browns pays homage to the era's dapper dressers.
|
15 November 2019, 3:00pm
Looking at images of Black Britain in the 60s and 70s, it's often striking just how dapper men used to dress. Three-piece suits to nip out for a pint of milk, ties worn for a stroll around the block. Even in incredibly testing times, pride in one's appearance remained paramount. This was the reaction that Priya Ahluwalia had on turning the pages of The Black House by Colin Jones, a photographic document of young Black boys who, in spite of the dilapidation of their surroundings, remain committed to looking their best.
Along with Al Fingers's Clarks in Jamaica, a vibrant celebration of Jamaican culture tracing the iconic status of the British shoe brand on the island, the two books served as the springboard for Ahluwalia Studio's recently launched capsule collection for Browns. Where previously we've seen a sports- and streetwear forward approach from the brand, Priya took the opportunity to push the brand's signature in tailoring. Her hallmark patchwork technique translates to fitted waistcoats and collared shirts, bricolaged jersey pieces that lend a touch of tech-y familiar. We spoke to Priya to learn more about the inspirations behind the capsule, her collaboration with photographer Amber Pinkerton for the collection's campaign, and how tailoring acts as a cultural bridge.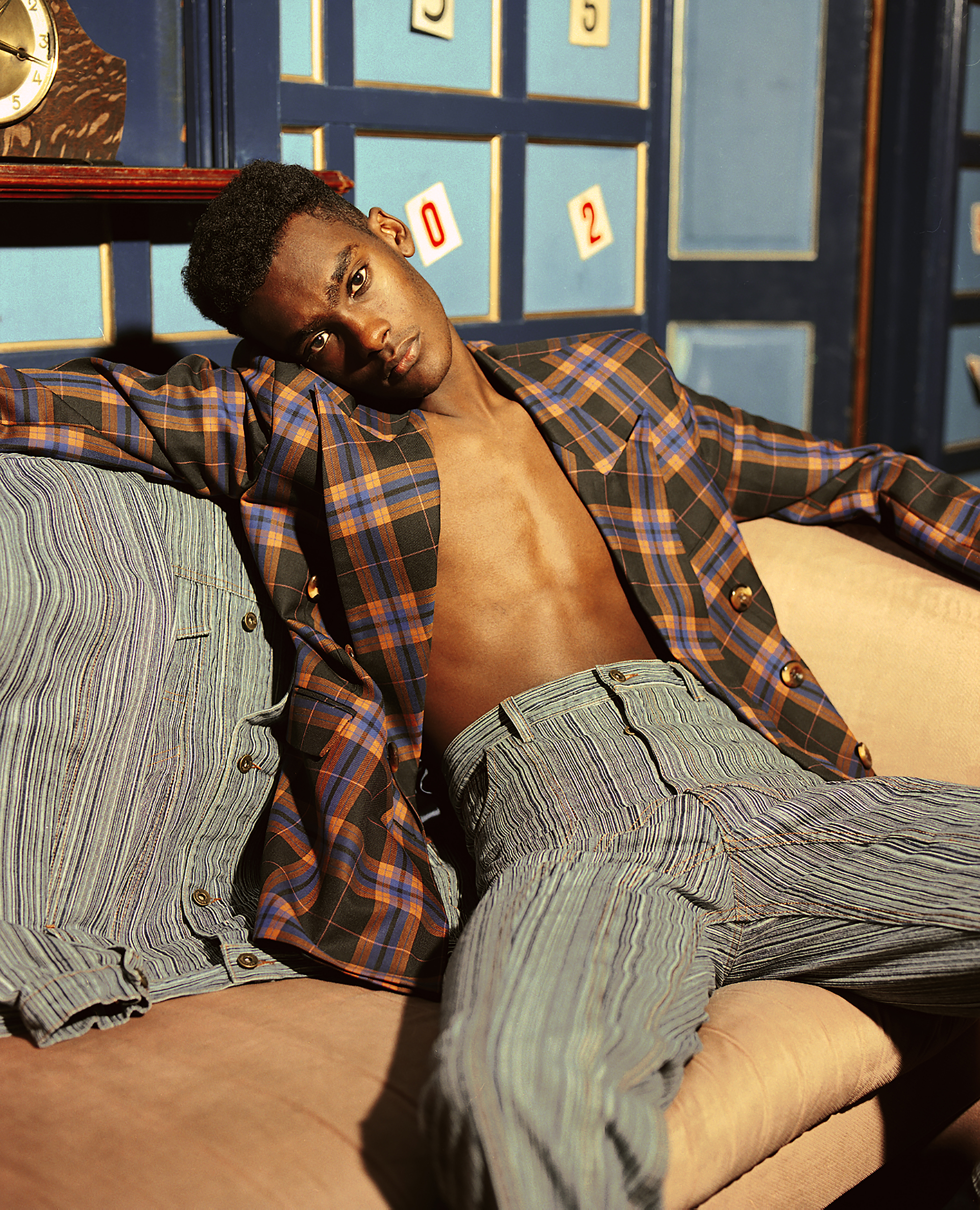 What were your main sources of inspiration for this capsule?
I looked to some of my favourite books, ones that I've always loved, but haven't necessarily worked with. I'm quite sentimental, I've previously referenced clothing worn by members of my family, for example. Some of them are from Jamaica, so I decided to look at this brilliant photography book I've got called Clarks in Jamaica by Al Fingers. It depicts the huge impact that Clarks shoes had in Jamaica. It's just a really fun celebration of Jamaican culture through the ritual of dressing impeccably, which has always been so important. Especially among the Windrush generation in London: people used to wear tie-clips to go to the shops!
I also looked at The Black House by Colin Jones, which is so powerful and emotive. It's set in the 70s, in a London hostel for Black youths that can't live at home or are in trouble with the law. It's really poignant and quite sad, but throughout all their hardship, the people in it are still impeccably dressed.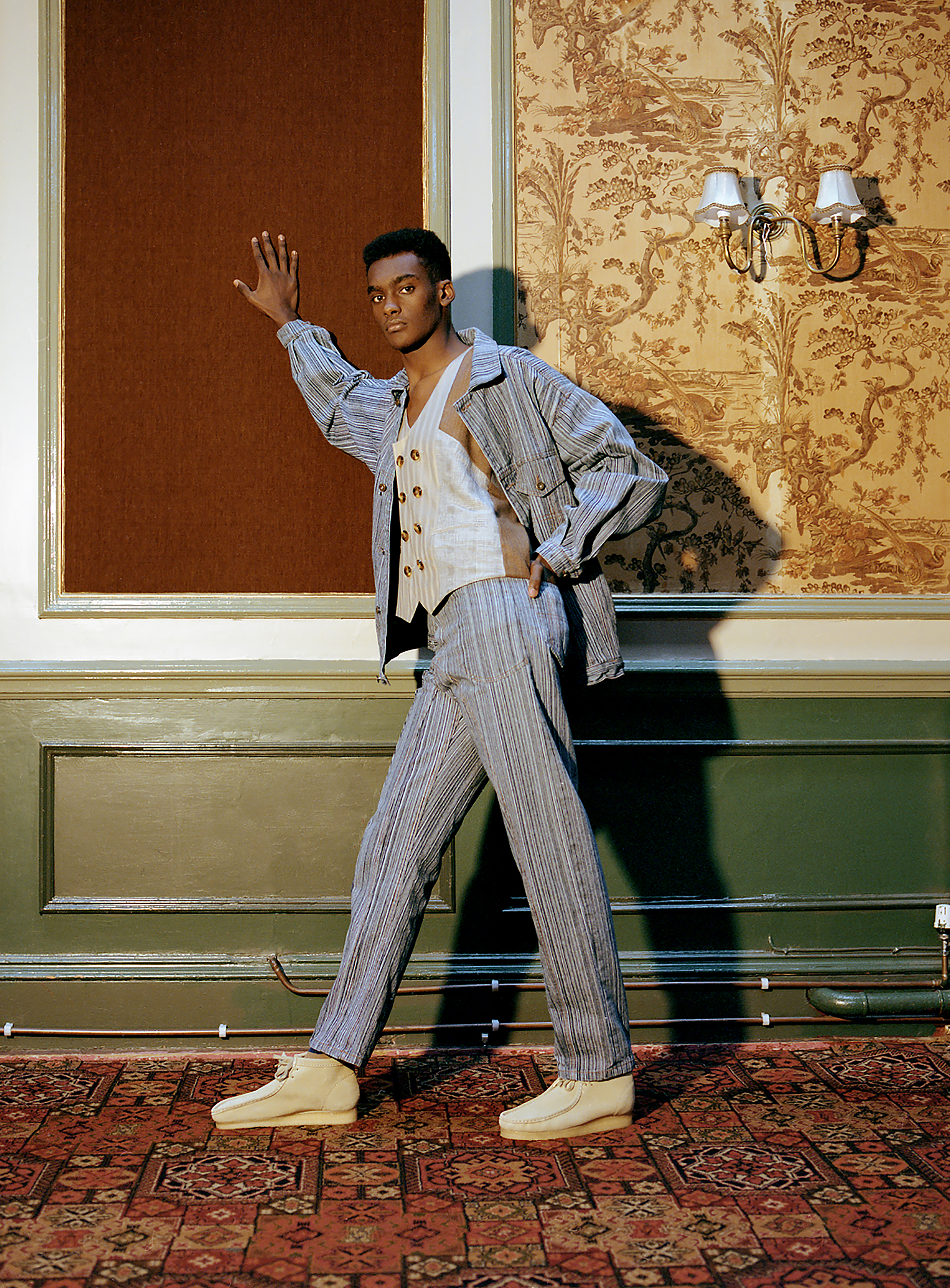 The collection seems to focus more explicitly on the tailoring side of your practice. What made you want to focus on there?
A lot of my previous work has been quite sportswear or streetwear focussed, but this time I wanted to focus on that sharp image that immigrants to Britain in the 60s and 70s actually had. I've always wanted to focus more on tailoring, but sometimes you just don't have the time to do everything! When you're doing a full collection, you often do the things that come to you easiest first, by the time you want to take on the trickier bits, you've already got quite a good edit.
The Browns capsule gave me the opportunity to explore how I'd like to do tailoring and maybe how I'd like to continue doing it. I know there's recently been a lot of conversation around burnout -- doing loads of collections a year and not having the time to think -- but I really like taking on different projects. The more design I get to do, the better!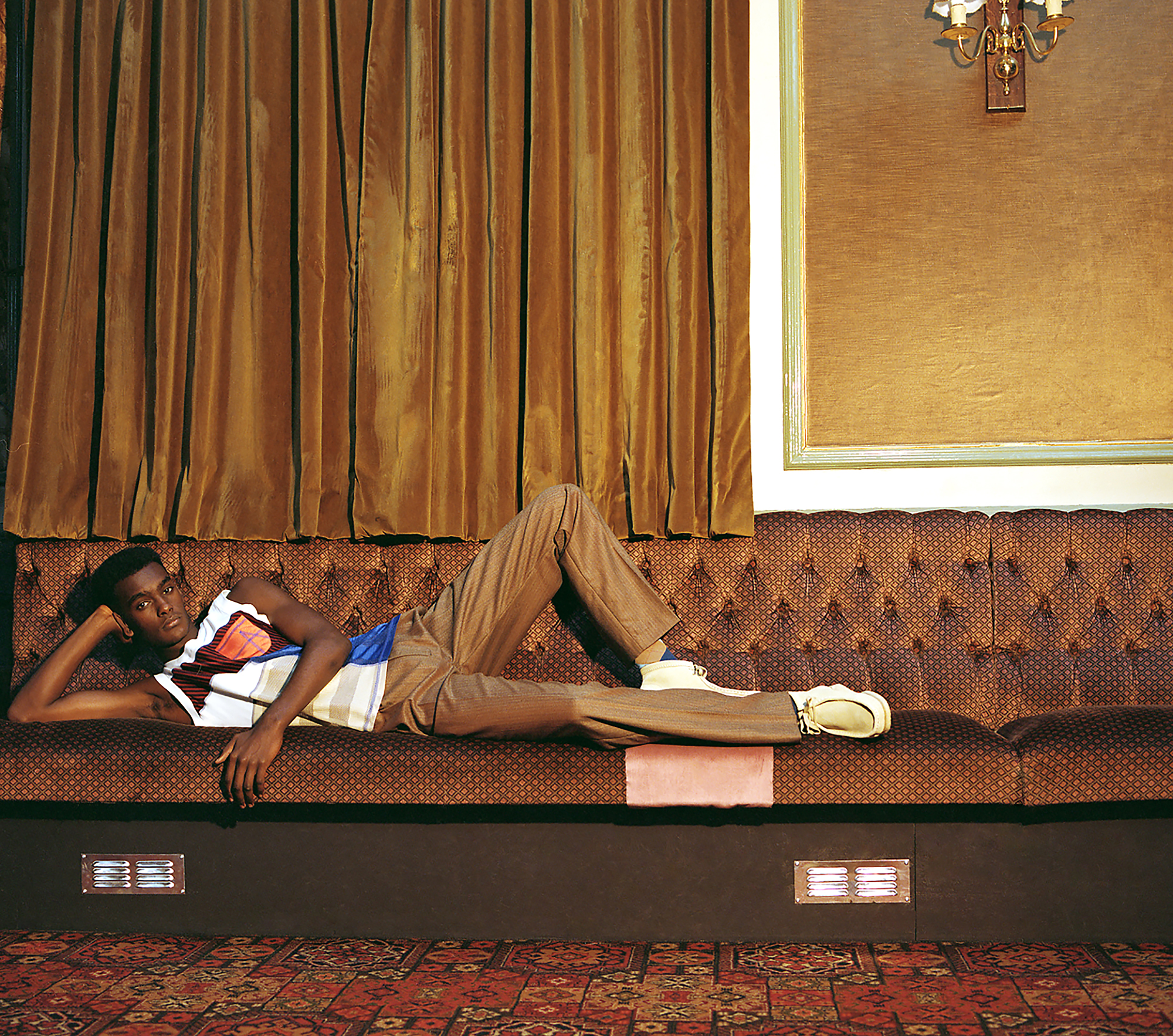 Tailoring is also quite unique in that it bridges different cultures and communities. There's such a rich tradition of tailoring here in the UK, in Nigeria, in India, in the Caribbean.
Exactly! And there's a rich history of wearing it in my family. In previous collections, I've been conscious of not wanting to be so nostalgic -- I've thought more about designing for the future. That aspect remains in this collection, but it's also a celebration of what has come before, with an Ahluwalia twist.
Speaking of which, patchwork and upcycling have always been central to Ahluwalia. How does that manifest here?
It's important for it to feature in all of the work that I do, but in this particular body of work, I worked with organic cotton denim. It was a deadstock fabric from my supplier, as were the fabrics you see in the tailored pieces. With the jersey pieces, like the vest and matching polo shirt, I used leftover fabrics that I had around the studio from previous work. And the cashmere knit pieces were made in Bangladesh at a factory that's really forward-thinking. It's powered by solar energy, they have a real dedication to their employees: they're paid above living wage, and there's a creche on site for those that have children. They really work to counter the stigma that Bangladesh has had since the Rana Plaza tragedy.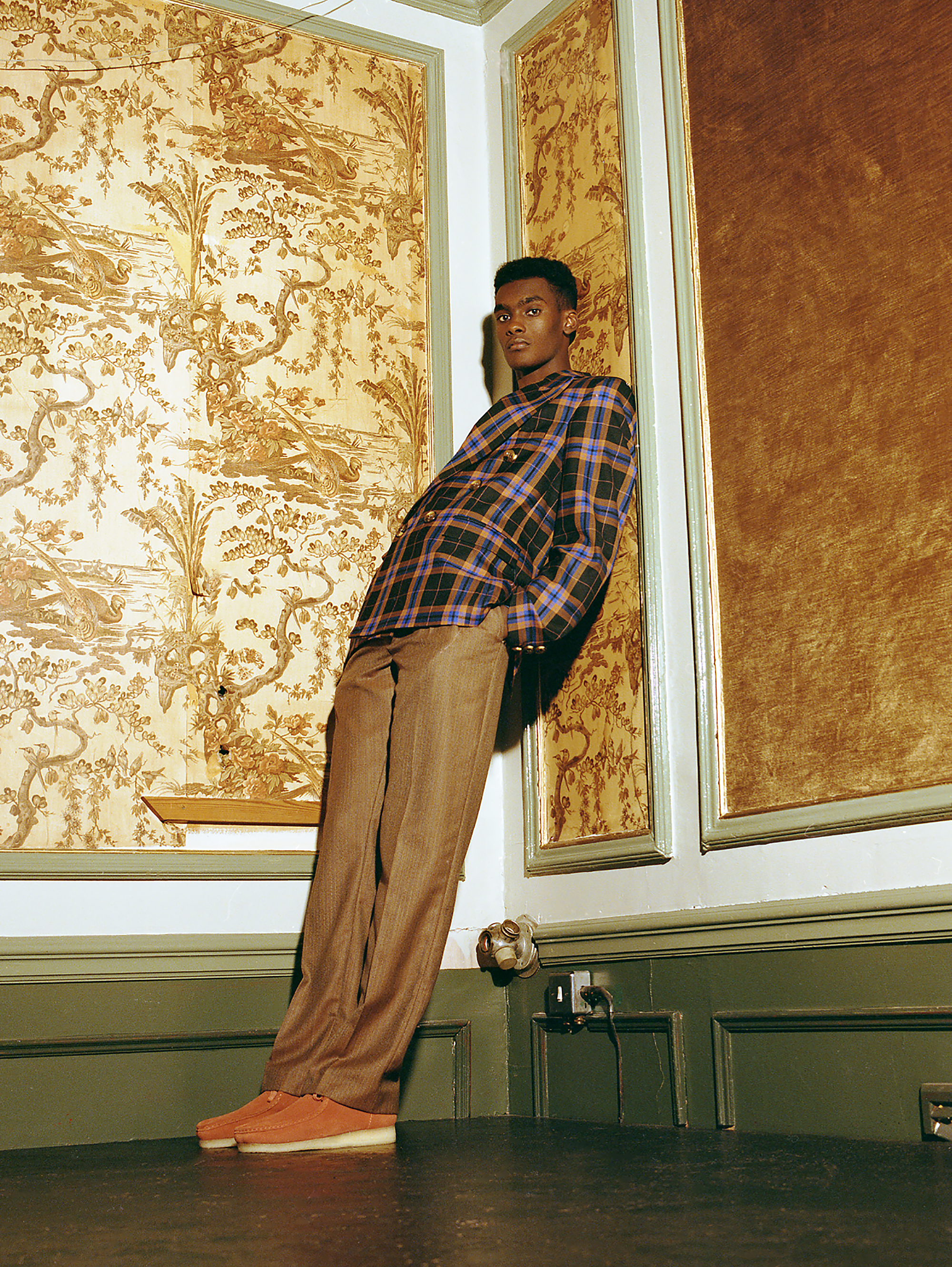 You worked with Amber Pinkerton too. How did the vision for the shoot develop?
Yeah, it was really great timing actually! She sent me a message saying that she'd like to collaborate, so I just called her up and said I had the perfect project… and that I wanted it to happen the next week! We met up and it was great. She's from Jamaica, and really got what I was going for, all the way down to the posing.
I was really careful about the location we chose. It was in Battersea in south London. I wanted somewhere that was rich in interiors, somewhere that allowed anyone to understand the world that the clothes were coming from. And we also wanted really warm, beautiful lighting, which Amber did amazing work on.
Ahluwalia Studio x Browns is available now.