technicolour dreaming with jack coulter: meet the 21-year-old artist with synesthesia
Jack Coulter has synesthesia, and he's turning his condition into magical multi-coloured paintings.
|
04 December 2015, 9:50am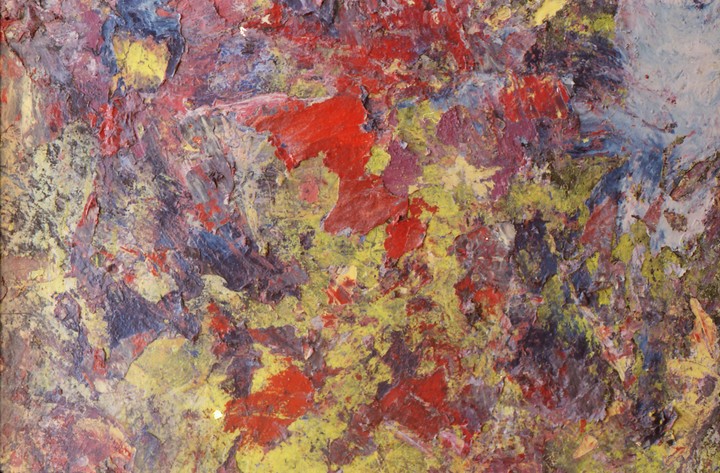 1994
Jack Coulter has spent his entire life surrounded by colour. But not the kind of colour you or I see; the spectral vortex that constantly surrounds him is the result of synesthesia - a rare neurological condition which makes staring at the sky a fluorescent experience, and turns the sound of his beating heart into a shade of ultra violet, even the greyest of objects shine like diamonds, so it's no wonder that Jack has also spent his entire life trying to recreate these hallucinations on canvas.
At just 21 years of age, he's already built up a large body of paintings, prints, and photography, featuring in the likes of GQ and on the cover of singer-songwriter SOAK's debut album, Before We Forgot How to Dream. Using the cheapest paint available, and applied with things like sticks, broken glass, knives, and even mixed with sand - Jack's paintings are like looking through a kaleidoscope, as each marbled spatter of florescent paint bleeds into the next, its tangibility alluding to the physical forms of colour that Jack has visualised his whole life.
Deconstructing the perception of colour in a world where we routinely experience life through the prism of an Instagram filter, his work appeals to the masses (he already has over 46,000 followers on the social platform). There's also a sense of alienation and isolation bound up within his work, how he operates as an artist, and the fact that he sees things that no one else can see, in other words a loneliness that people can identify with and take comfort in, which is probably why Jack receives so many messages from fans online.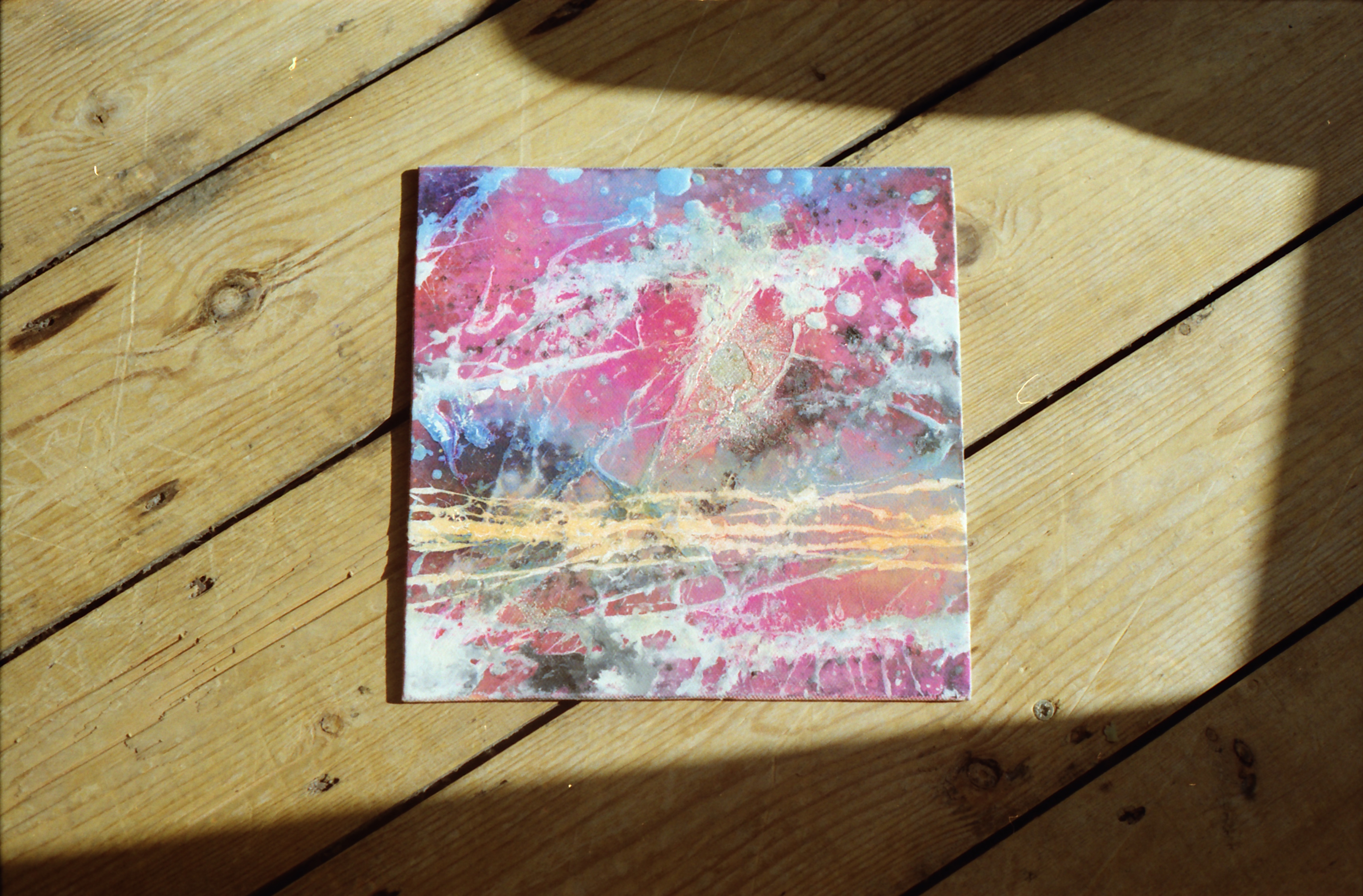 When and how did you first realise you had synesthesia?
As a child, even something like staring at the sky was a fluorescent experience. I rarely spoke as a child, just brief sentences like, "Did you see those colours?" - my vision radiates tetrachromatic hues of colour. I suffer from severe migraines. I had one every single day of my childhood, due to sensory overload.
How has it affected your worldview?
I have visualised physical forms of colour my entire life. I literally have no control over it; it's automatic. It can be very draining at times, it is constant -- colour is a drug to me.
How has it affected your creative sensibilities?
My synesthesia has a vast effect on my work - it is one of the prominent forces within the creation of my art. I'll tell you about a recurring dream that I have had since I was born. I later realised it only happens on the nights where I can hear the rainfall outside. I have visualisations of large colour formations, which aimlessly float around in the dream. The colour literally surrounds me. My fascination with oneirology really allowed me to gain knowledge into this specific dream. It's very strange to be able to recall dreams in such vivid detail; I keep a dream journal. I truly believe that our dreams are trying to communicate with us. I feel as if they project our conscious future, though are disrupted by life's deranged perfections.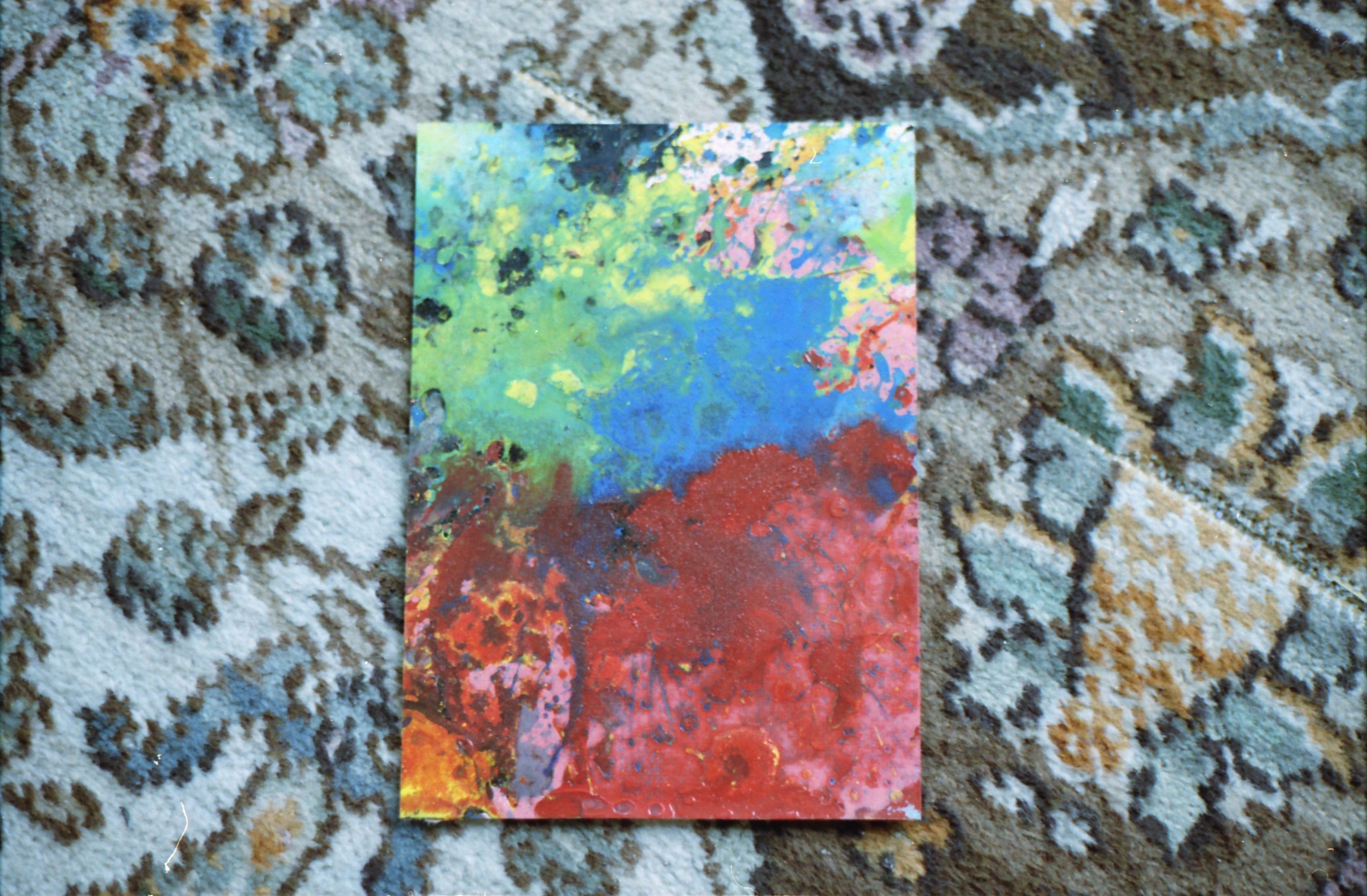 What is about painting in particular that interests you?
The fact that I can leave a part of myself on a painting is special. I have the ability to create an unborn life form on canvas, which is truly invigorating. A painting can speak volumes, it is pretty easy to know when a painter is not spilling their heart onto canvas.
How would you describe your artistic process?
I use the cheapest paint I can find, I buy all of my paint second-hand from charity stores. I have never used a paint brush, there is little freedom. I prefer sticks, broken glass, knives, hands, sand to apply paint.
What does colour mean to you?
I am more concerned with what colour doesn't mean to me, as I literally live a life immersed in colour. I am physically, intrinsically, extrinsically within a polychrome world. I have lived for so long this way, it would be a terrifying prospect to live without synesthesia. Imagine having the inability to hear, see or breathe properly - this is how prominent it is for me.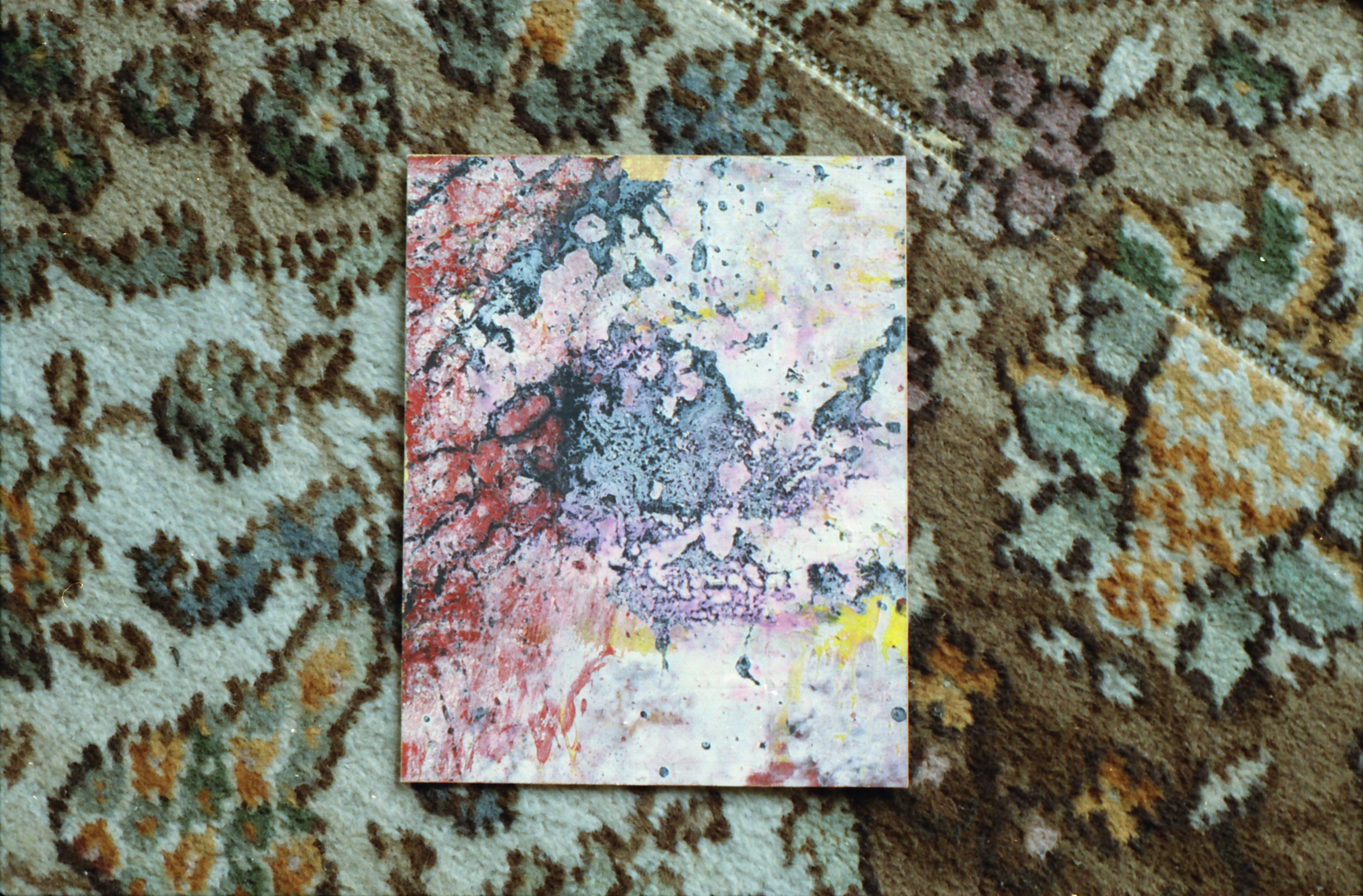 Who or what inspires you?
My mind is young, inspiration comes in all forms. My aunt Christine's work, she was an abstract printmaker. In regards to art history, 1940s post-war abstract expressionism, in particular The Irascibles. I recently visited the Jackson Pollock Blind Spots exhibition - I cried a lot, it was very emotional for me.
What is it you are trying to do with your work?
To expose an instinctual personification of truth, within the confines of metaphysical form. I have little control over an individual's reaction to my paintings -- it is truly a personal endeavour, it is a myriad of reflections. A painting is a mirror, a reflection of what you see, what you are, what you feel. Everyone's mirror is different.
How has social media helped you establish your identity as an artist?
Vastly. I can post a painting which instantly goes out to 50,000 individuals on Instagram, it's insane. However, that is the current climate -- if I was present in a non-internet infused culture, I would be partaking within the manual, face to face interaction within demographic expansion. I grew up without the internet. I was given an actual colouring book as a child, kids are now given an iPhone or iPad with a colouring book app. It is quite frightening.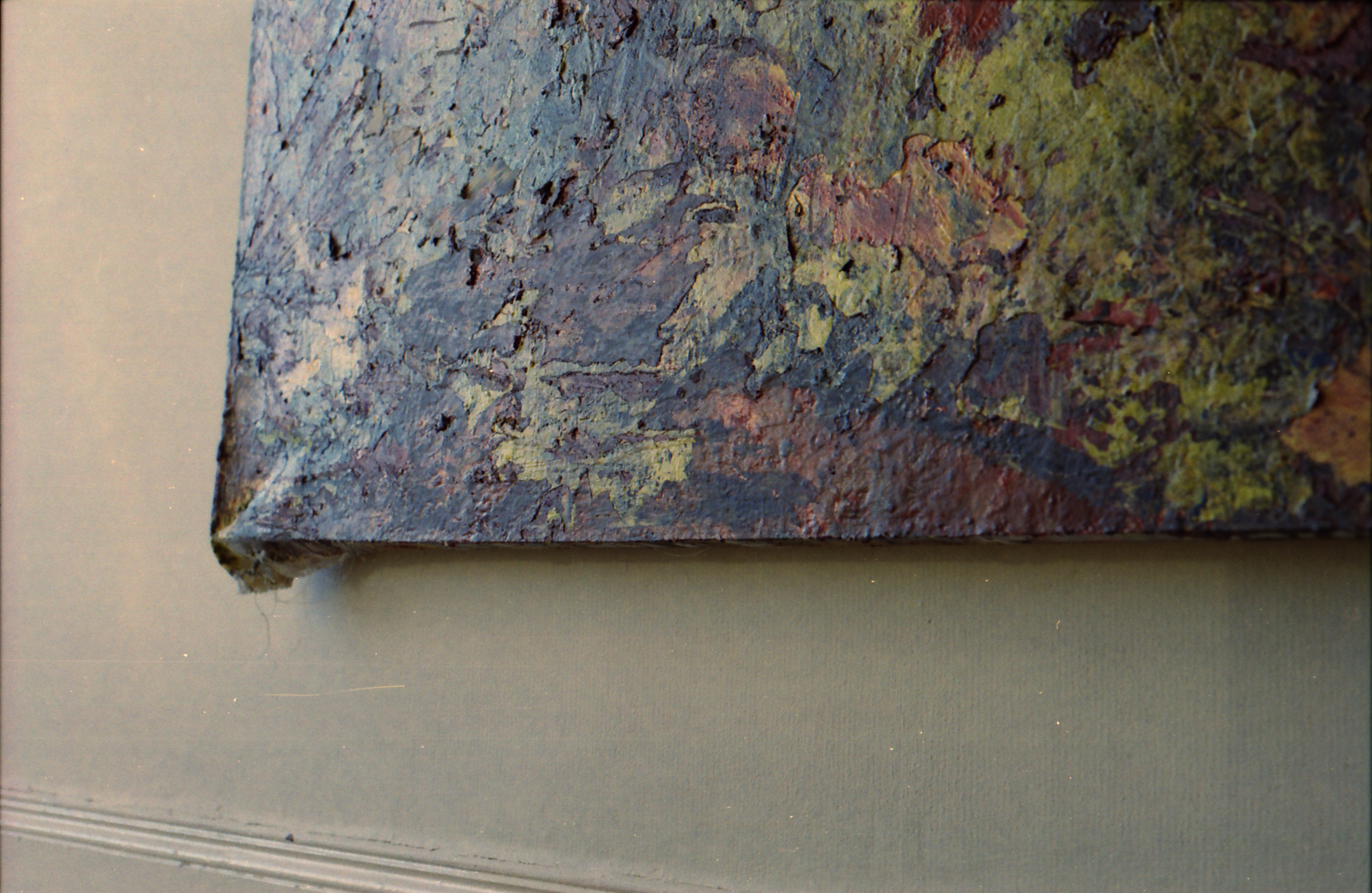 Why do you think your work appeals to the digi generation?
I mean, I receive thousands of messages online. A girl once said that my art "represented her" as a person. She described my work as "beautiful, chaotic, yet haunting" - I really loved the way she put it. I suppose my work reflects the seclusion within our generation. An anonymous girl told me that my art saved her from committing suicide. She said that coming across my artwork changed her mind. It made me cry. An individual also got one of my paintings tattooed on her neck - the responses I receive regarding my artwork are overwhelming.
What do you want to do now?
That's the question -- I want to work on a huge scale, larger than I have ever worked on -- the prospect of this really excites me. I have also just launched my website where official prints are available of my work. I wanted the individuals who truly adore my work, to have it in their hands. Personal relations towards my work are the most gratifying.
How would you like to see your work evolve?
My work will evolve as I evolve as an individual. It is impossible for me to know. Abstraction is unpredictable, as is life. Art is very important to me; my worst fear is losing the ability to paint.
What are your career aspirations and goals?
I look at the careers of artists such as William S. Burroughs whom I truly adore, he lived a life of artistry - delving into all fields. I also love film, literature. I compose my own original compositions. Ingmar Bergman is a favourite director of mine.
What kind of artist do you want to be?
An artist of life.