simone rocha enlists tyler mitchell to shoot her moncler collection
The Moncler Genius project continues.
|
20 September 2018, 3:45pm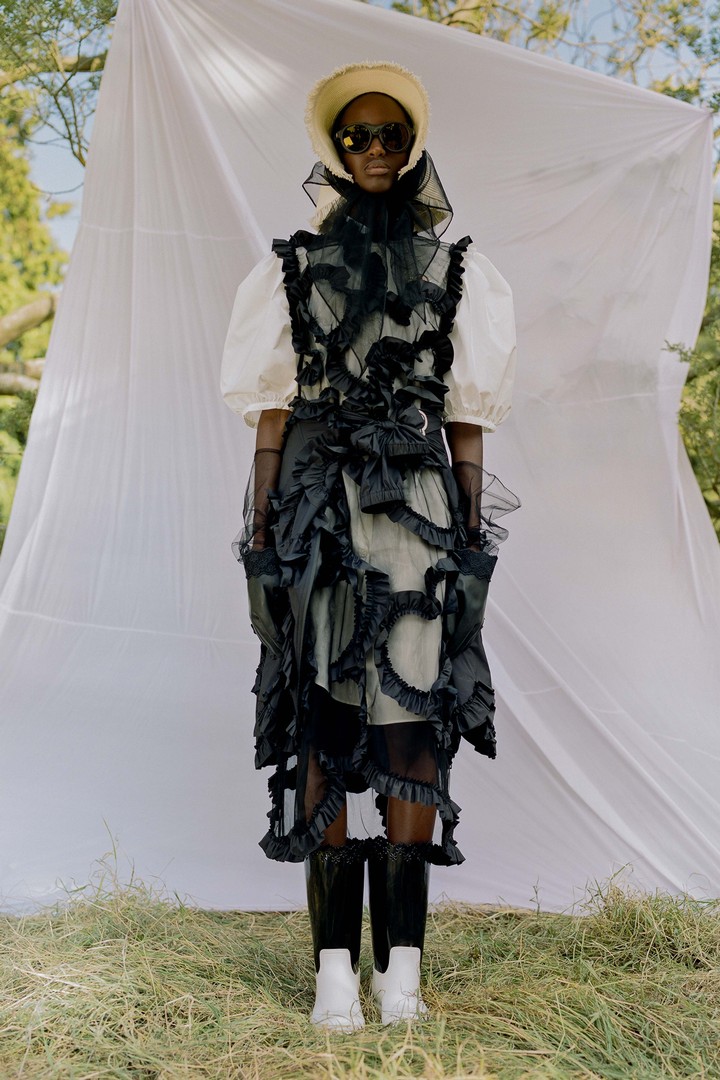 When Moncler unveiled its Genius project -- an explosion of creative energy that saw eight designers reimagine its iconic down-filled outerwear -- back during Milan Fashion Week in February, social media buzzed with hyperbolic hot takes, memes, lols and declarations of love. Why? Powered by a new strategy, the innovative project united the most disruptive collaborations of the year, challenging the traditional twice-yearly rhythm of the fashion show system by showing eight different collections all at once and then tolling them out once a month.
The varied voices of Valentino's creative director Pierpaolo Piccioli, Simone Rocha, Craig Green, Noir Kei Ninomiya, and Hiroshi Fujiwara for Fragment took the open brief and pushed possibilities to their limits.
Now, just as Simone Rocha's first collaboration lands in-stores, Moncler presented the next chapter in the Genius project with five new collections from Craig, Simone, Hiroshi, and Kei, and Moncler 1852 -- to cover the whole year with an ongoing plan to keep the brand's unique heritage and traditions alive, while having a clear vision of the digital-powered future ahead. Keen to keep us guessing, the Moncler geniuses moved away from the large-scale presentation format and embraced the equally immersive, narrative-rich opportunities of video installations. Working solely with the medium of video, each design talent worked with their own team to portray the creative spirit, intention, and atmosphere of their own collection. Each wildly different, each wonderfully enthralling.
Working with 23-year-old, Beyoncé-approved, i-D favorite filmmaker and photographer Tyler Mitchell, Simone Rocha gave sensual tangibility to an English garden in full bloom, letting petals unfurl on screen. The collection itself explored the nature of femininity through the world of gardening, devising romantic silhouettes swarming with flowers in bloom. Moncler's Longue Saison duvet is twisted and delicately turned, in a multiplication of flaps, pearls, sequins, flower prints, and appliqué, while PVC surfaces, aprons, hats, foulards, furry slippers, and wellingtons provided the eccentric touch.
Alongside frequent creative collaborator and campaign creator Dan Tobin Smith, Craig Green explored and blasted the sculptural tension and sense of protection of his pieces by unleashing them into a video-space. On-screen, his wearable habitats, which draw inspiration from tents and kites, were brought to life by robotic puppeteers. Throughout the collection itself, quilting and prints were fused in innovative ways in the kite surfing-inflected pieces.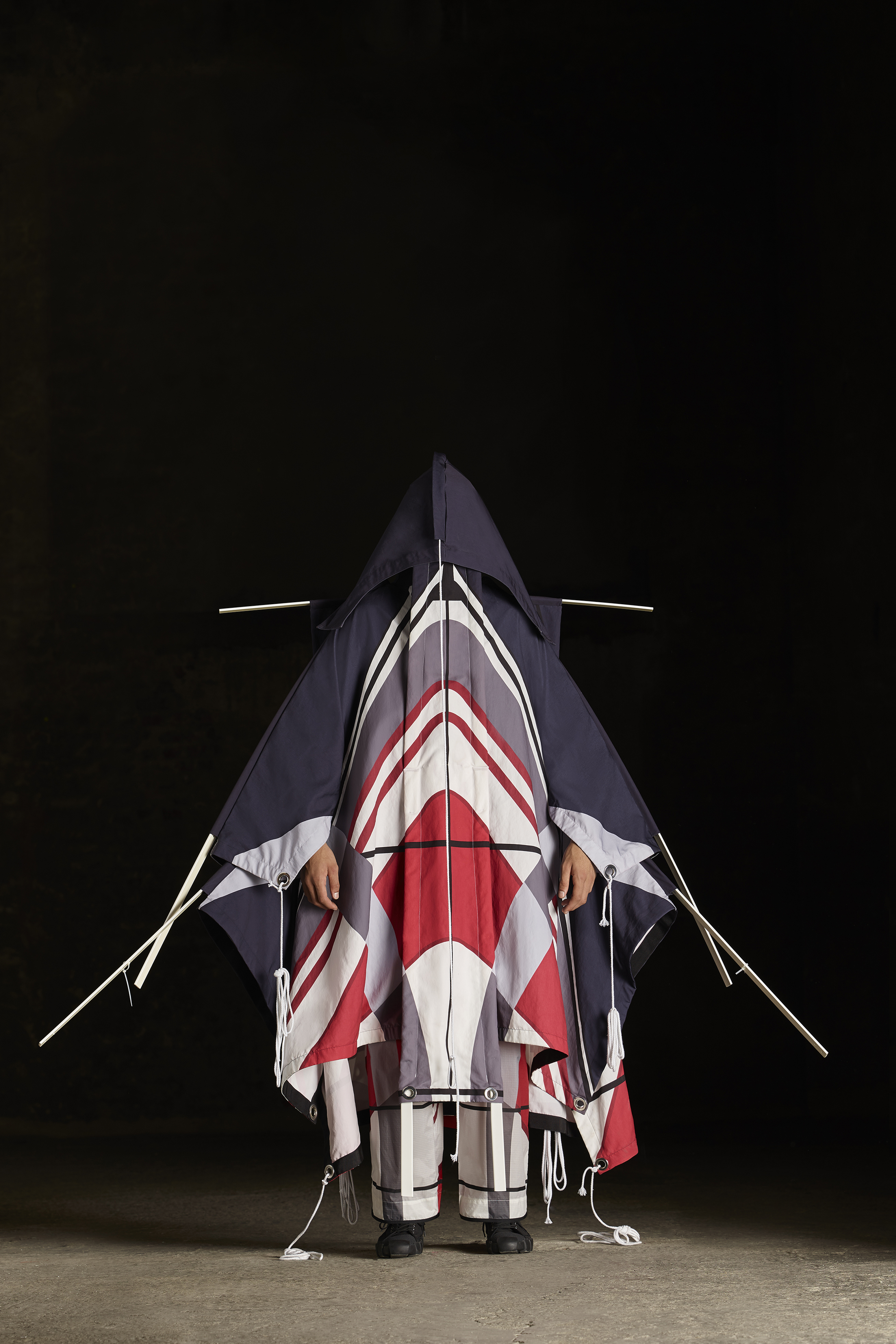 In collaboration with Setsuya Kurotaki, the wearable geometry and modular constructivism of Noir Kei Ninomiya was translated into a computerized reconstruction of a garment. Experimenting with repetition, modularity, and geometric abstraction, the pieces are the result of small modules, multiplied and held together by miniature metal rings -- an industrial-looking technique made possible by painstaking manual labour. It's all about being tough yet feminine.
Working with Warsaw-born director Michal Socha, Fragment's Hiroshi Fujiwara created a cinematic animation that describes an adventure through elements and seasons. The selection of pieces themselves revolve around the theme of the World Tour, drawing on both ideas of travel and music once more. Rain jackets, plaid blazers, parkas, field jackets, and travel jackets are stamped with Fujiwara's trademark slogans.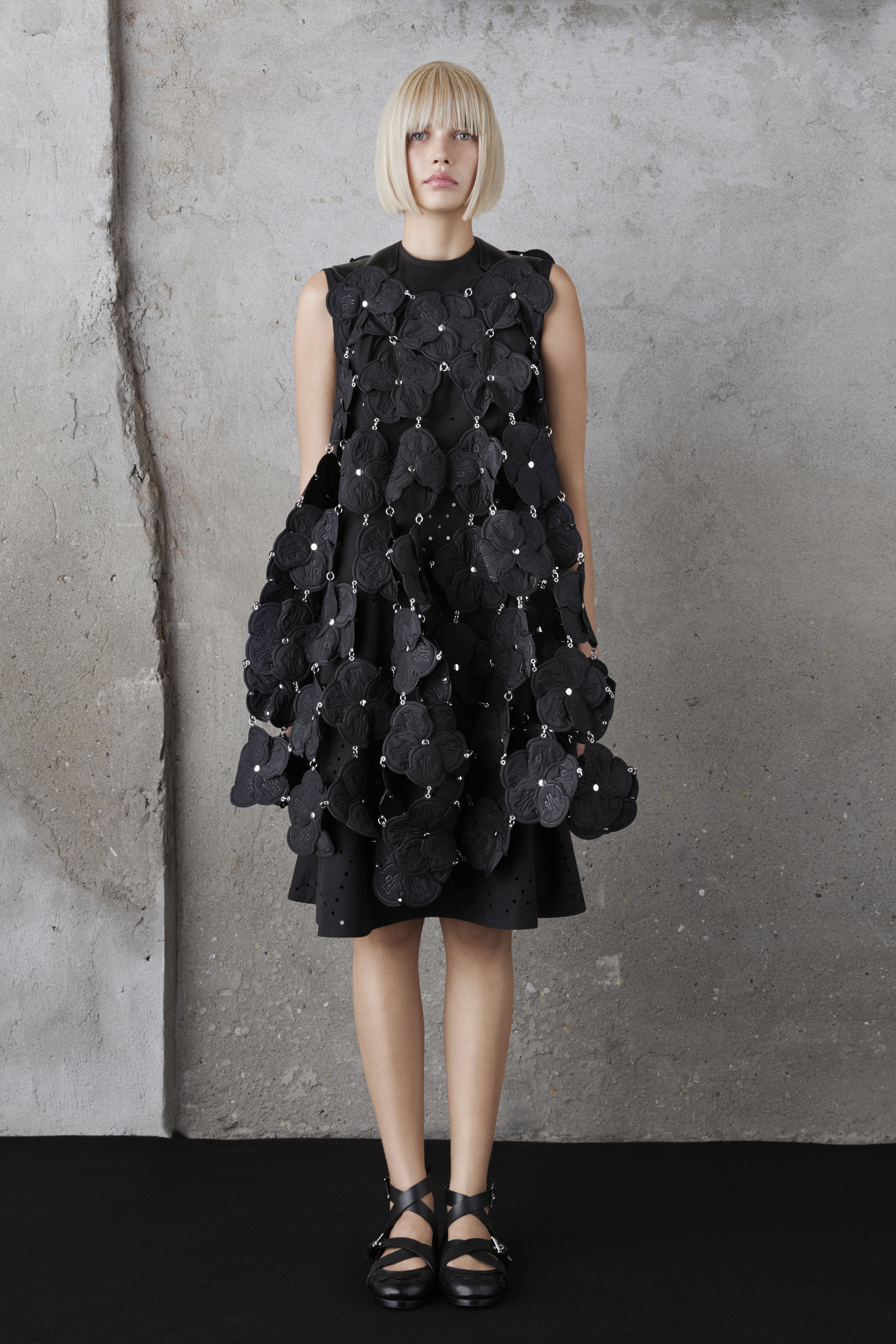 This article originally appeared on i-D UK.