see the new trailer for timothée chalamet's 'beautiful boy'
Featuring the best crying scene since CMBYN.
|
19 September 2018, 6:41pm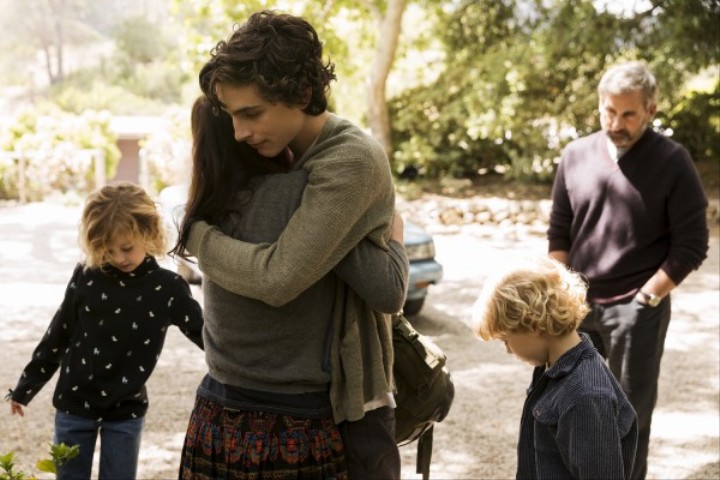 Image via Amazon Studios
The new Amazon Studios trailer for Beautiful Boy, in theaters Oct. 12, opens with a distraught Timothée Chalamet in his character's childhood bedroom. He plays Nic Sheff, a young man struggling with a meth addiction, which he's just admitted to his parents. The Felix Van Groeningen directed film is based on a pair of memoirs, written by Nic and David Sheff, and also stars Maura Tierney and Amy Ryan.
The tear-jerking trailer is equally anchored by Steve Carell's compelling portrayal of David, the concerned, yet helpless father, in his attempt to rescue his son from the depths of addiction. "I had such grand plans. He'd graduate from college, do something amazing. And now I just want him to not die," he says. Flashbacks to Nic's childhood innocence are interspersed with rain-soaked drug benders, and the trailer culminates in Nic's vow to get sober because he wants to make his family proud.
The internet seems to think Chalamet and Carell are headed straight for Oscar nominations. See for yourselves, in the highly-emotional new trailer below.