vivienne westwood kicks off london fashion week with a gender free and joyful collection
The designer dropped her new season lookbook this morning.
|
14 September 2018, 8:00am
For the second season in a row Vivienne Westwood has dropped an incredible lookbook in lieu of a show at London Fashion Week. With husband Andreas taking on the main collection in Paris, and becoming increasingly avant-garde, Vivienne Westwood's section of the label is becoming a space for her to consolidate and experiment with the brand's core aesthetics and staple silhouettes.

"I started the collection with a little vest," Vivienne explains in the shownotes. "The sexiest vest in the world. Wear it with everything — underneath your dress as daywear, worn together with a pair of arm-warmers and thick socks." It's a collection with a real focus on garments. Subverted Savile Row formalisms, twisted punk attitudes and a fuck you to the gender binary.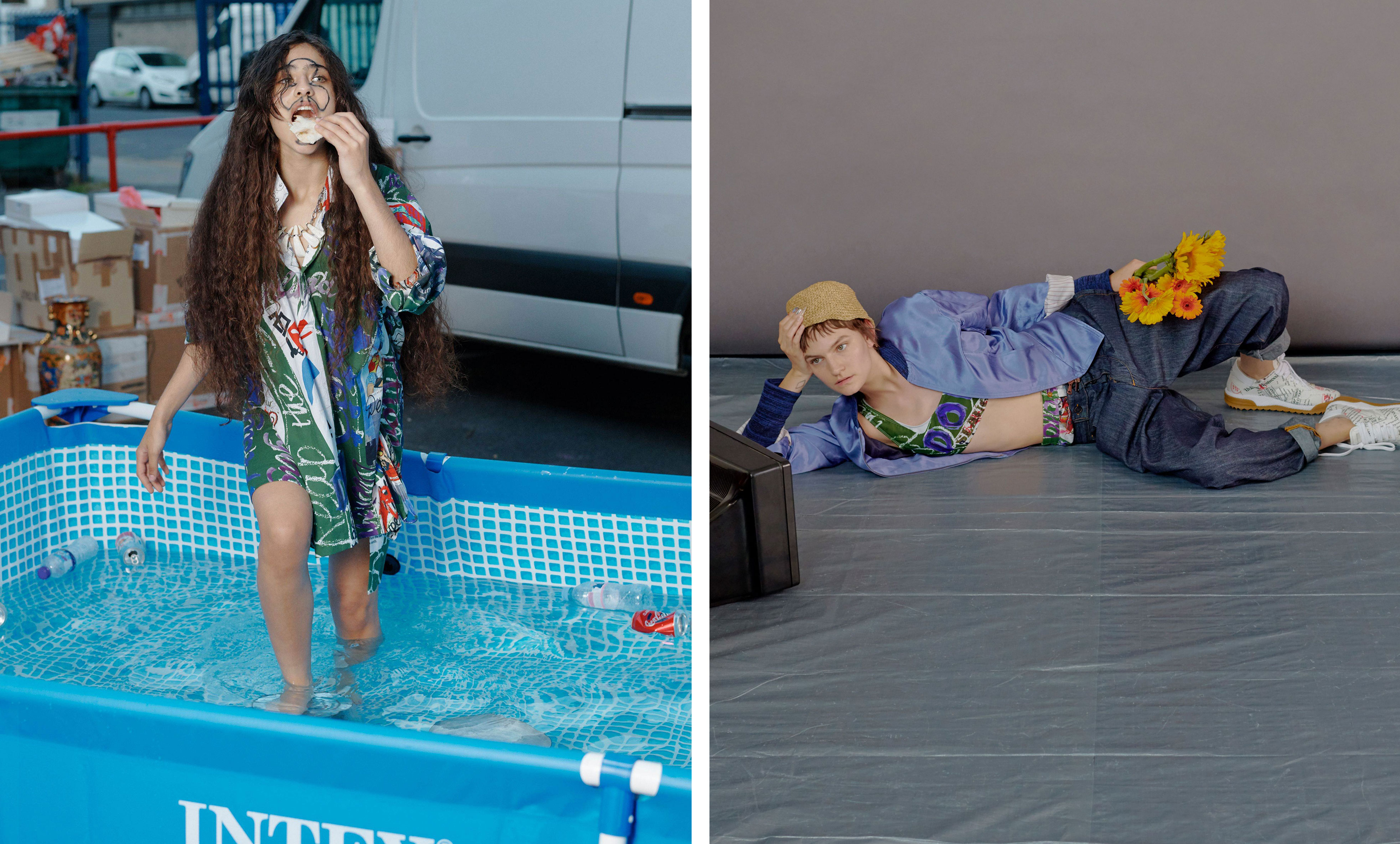 "It's to do with unisex, cross-reference," Vivienne writes. "When I was a teenager I spent Saturday with my friends doing each other's hair, swapping clothes, styling before we went dancing in the evening…" It's romantic, formal, free and joyful. And modelled by a gaggle of very cool London youth.
Elsewhere Dame Viv is continuing to espouse her playing card philosophy, a map for her designs, which this season pushed her in the direction of Taoist philosophy and Chinese art. But really, as always, it's about political engagement, saving the environment, doing your bit. As Vivienne says: "My best advice is 'Buy Less, Dress Up'"