atlanta singer tanerélle is very sexy on her own terms
The independent artist's music will make you feel things.
Tanerélle is sexy as fuck. Her languorous voice oozes over tracks that wouldn't be out of place soundtracking a 70s Bond film, one where women are in charge and Roger Moore's floundering in the desert without a map or shoes. Her social media is punctuated with photographs of her naked, glinting light in place of Instagram censored nipples. "When I pose for my friend naked, it's because I'm feeling empowered and unstoppable and free," she explains in a caption accompanying a nude profile. "I'm not asking to be fucked. I'm just bathing in her glory and my glory of being strong, resilient, intelligent, loving, peaceful women. And that's something I crave to share with the world."
The proof is in her self-possessed latest release, In Women We Trust. It's seductive and enigmatic, but not in the out-to-pull sense. The lyrics describe her female wolfpack pulling up "in that black 'Stang classic / pullin' down our mask then, doin' what we have to do". What do they have to do? Rob a bank? Reclaim female sexuality by exuding confidence and agency over their bodies on their own terms, outside the strangling objectification of the male gaze? All of the above? Well, whatever clandestine operation she's describing, the only thing you need to know is that Tanerélle is in total control, and also that "the end and beginning / commences with women".


If In Women We Trust is an ode to female strength, Boys Like You hones in on our human weaknesses. It is "about wanting someone you have no business wanting and settling for any piece of them you can get your hands on, even if it's not their heart". She accompanies a snippet of the song with clips from Darren Aronofsky's dark tale of descent into addiction in Requiem for a Dream. The song's a trip. The verse is the temptation, Tanerélle's voice dripping over sparse synths and beats. Then the chorus drops, smacking you with throbbing, dub-inflected basslines and yearning vocals. Then it's over. And you're left hanging on for the next rush.
Thematically, this may sound like the antithesis to In Women We Trust. But if anything it only reinforces Tanerélle's point: women are not one dimensional. You can be strong and independent and still spend three hours angsting over the precise implications of the full stop placement in your crush's texts.
Tanerélle (pronounced tuh-nair-ree-elle) was born and raised in Atlanta, on an aural diet of classical, jazz, pop, RnB, rock, hip hop. "I listen to EVERYTHING," she says. "It's one of the reasons why it's so hard to smack a genre on my music." Take her EP, 11:11 -- it's a heady blend of funk basslines, RnB beats and electronic sound effects. It's also self-released -- for now, she's still an independent artist. "I get to do what I want, when I want -- and there's no one to answer to but me," she explains. In lieu of hordes of PRs and managers pumping her tunes out, she takes matters into her own hands. This means she's refreshingly unapologetic in her self-promotion, currently getting her fans to push her for the Afropunk lineup. We're definitely here for that.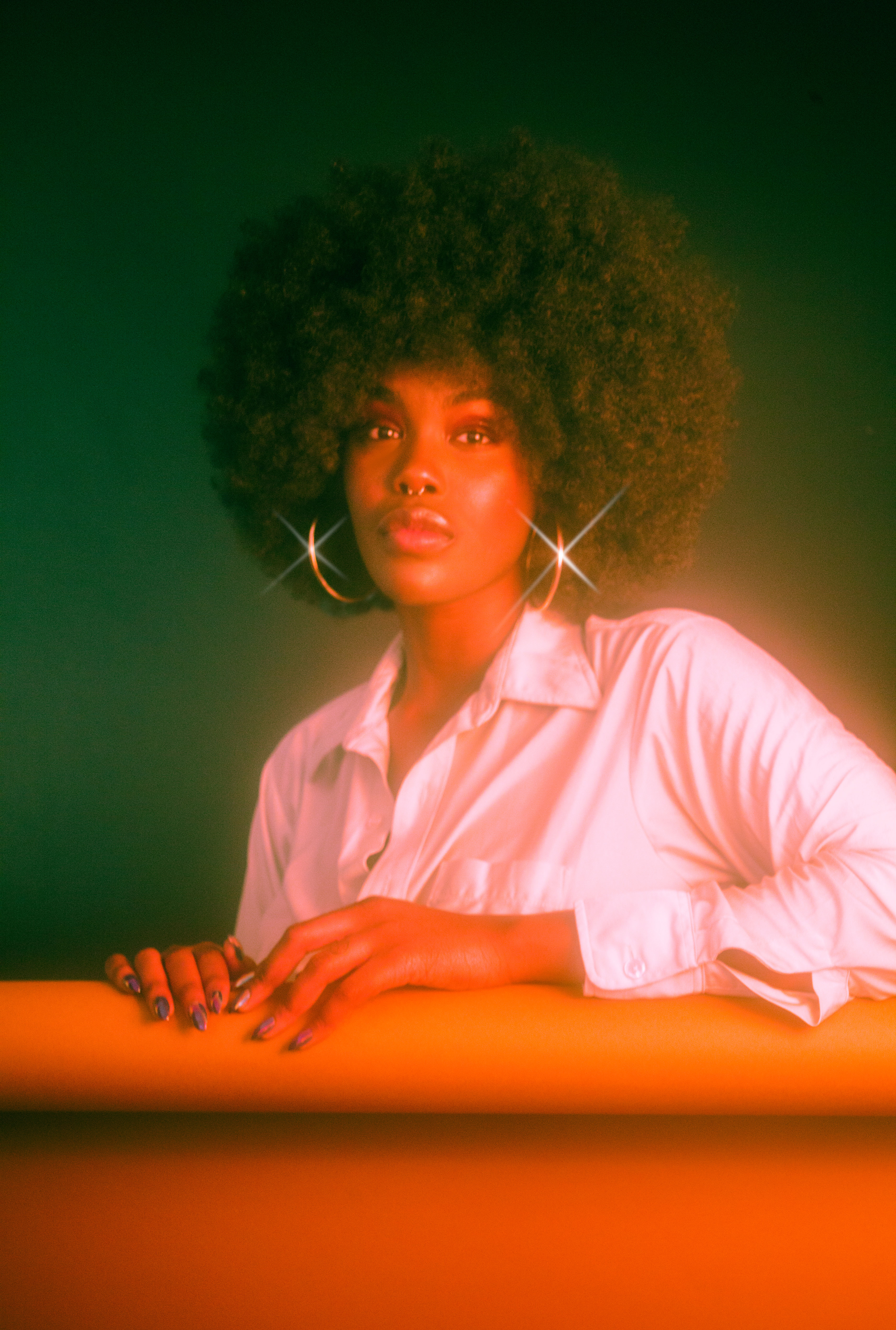 Hey Tanerélle. What's your horoscope?
I'm an Aries. I'm a leader, I'm a trailblazer. I like setting my own goals to conquer and then make more. I make my own rules, I don't really like the idea of someone telling me what I can and can't do. I can also be very impatient and impulsive, but I'm working really hard on that. So I guess what can be Googled about my zodiac sign is pretty spot on.

What's the worst job you've ever had?
Cleaning houses. I remember making the decision to do it because it was the only flexible job in LA that didn't require a car (I don't have my license yet) I don't think it would be half as bad if the pay wasn't so terrible but it's pretty degrading when you're getting paid 100 bucks to clean someone's house top to bottom, inside out, for 7 hours. I have some tales to tell for sure about the job, but one of the worst experiences had to be cleaning for this guy who had a lot racially insensitive artwork. He would literally stand over me as I scrubbed his baseboards to make sure I was getting everything. The oddest part was his house was already clean as a whistle when I arrived. Let me tell you, it sucks cleaning a house that's already clean because there's no sign of progress as you're cleaning it. He was literally seeing things that weren't there. I was there forever and got paid pretty much nothing. He didn't even tip.

If you could write a song for anyone, who would it be?
I would love to write a collab piece for Beyoncé & Solange Knowles.

How do you want your music to make people feel?
I want my music to make people feel, whatever that feeling may be. As long as it's therapeutic and leaves them on top of the world. It's important to me that at some moment while listening to me you feel empowered, even if you're feeling low. I always say this, but I want my music to incite people to heal, feel and celebrate.

Who would you want to design your tour outfits?
Olivier Rousteing. He's so multifaceted. There would be no trouble bringing my entire world to life through fashion with him.

What's your favourite Youtube video?
There's no way I can pick just one, oh my god, there's Wife Swap: King Curtis, where the kid is obsessed with chicken nuggets. I know that entire video by heart. The Landlord by Will Ferrell, I also watch a lot of old audition tapes of actors who are famous now, bad American Idol auditions -- something me and my mom do together. There's also slime videos, music videos, dog videos, people eating food. I'm weird, I know. I love YouTube, it's seriously a whole other world. I can get stuck on there for hours at a time.

What's in store for 2018?
This year I'm shooting my first series lead as the character for the show Pretty Dudes by Chance Calloway, which I'm extremely excited about. I'll also be releasing more singles while I craft my debut album in the background. Hopefully I get to do a mini tour as well, but we'll see.

If your music was a meal, what would it be?
If my music was a meal it would be a "Honey Mama's Lavender Red Rose Cacao-Nectar Bar" with a glass of red wine.

If you could put a billboard outside the White House, what would it say?
#BLACKLIVESMATTER

What song do you wish you'd written?
That's a hard one! I was just talking to my friend about hearing songs that are so amazing you wish you'd wrote it. Don't Touch My Hair by Solange is definitely one of those.

If you could play anyone one of your songs, who would it be and what would the song be?
In Women We Trust, produced by Ky Almighty. It's an anthem that unites women from all walks of life. I'd play it for Ryan Coogler so he could pitch it for the Black Panther 2 soundtrack. The song is full of so much power, confidence and courage. I think it'd be an undeniable fit. It may even make him consider throwing me in the movie.