rihanna is dropping a new fenty beauty product
The beauty queen is taking all our coins.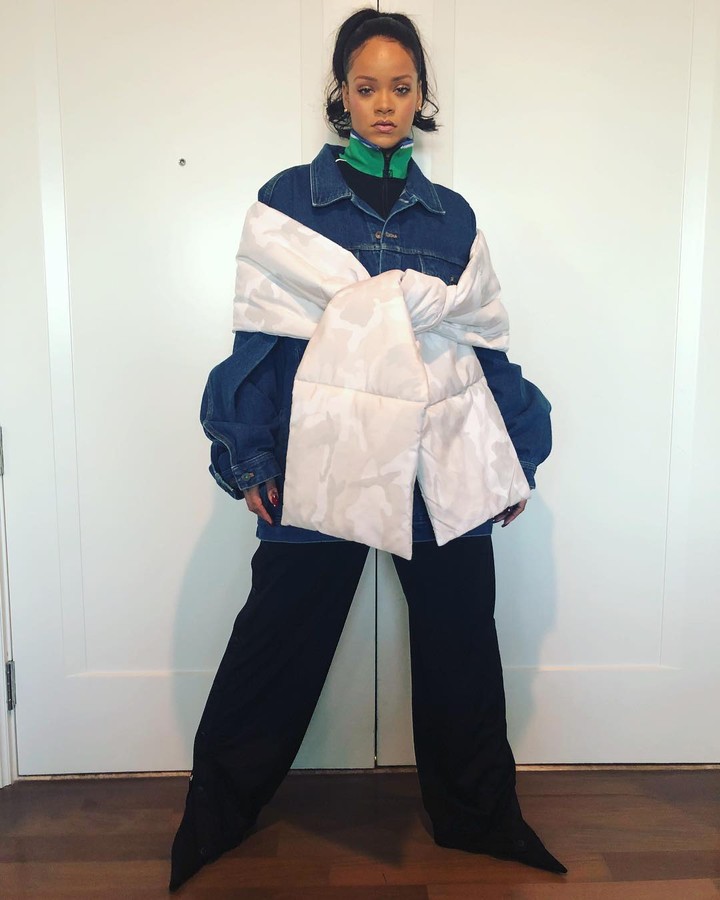 Image via Instagram
This article was originally published by i-D UK.
Body glitter is back y'all and it's getting a brand new bad gal makeover. Yup that's right, last night Rihanna took to Instagram to tempt her loyal navy with teasers of the latest Fenty must have. "Say hello to the brand new #BodyLava," she wrote, as she rubbed the shimmery goodness into her skin. Well, hello there, Body Lava.
As far as we can tell from her videos, the shimmer comes in two different colorways: a sunset shade of pearly peach and brown sugar realness. It's molten lava in a bottle and it's coming to a drugstore near you soon — from April 6, just in time for summer. Oh and it comes with a particularly fetching Kabuki Brush.
So get ready to slather that lava on and let your booty shine bright like a diamond.