stormy daniels wants to donate $130k to planned parenthood in trump's name
About time the organisation gets a little help from him.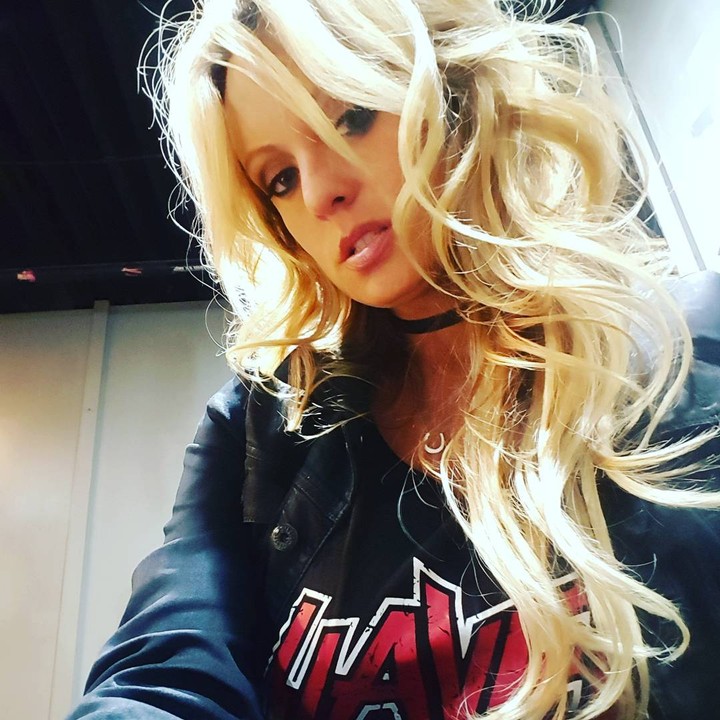 Image via Instagram
You probably wouldn't expect porn mag Penthouse to be publishing one of the most hotly anticipated pieces of political journalism of the year, and you also probably wouldn't expect said story to be called "Penthouse Pet of the Century". But it's 2018 and our barometer of what constitutes 'normal' expectations has been warped like a plastic bottle left in the sun, so here we are: Stormy Daniels, the woman who alleges she had an affair with Trump in 2006, has a tell-all interview coming out with Penthouse on 8 May. It's gearing up to be one of the most riveting summer reads of the year.
The Daily Beast reports that sources close to Penthouse have revealed details of the story, saying that she "talks about everything". And by everything, they apparently mean all the gory NSFW details deemed too R-rated to feature in the 60 Minutes Stormy interview. None of these appear to have been released yet, but there are a couple of interesting tidbits nonetheless.
On her current case against Trump's personal attorney Michael Cohen (you know, the one whose office was raided by the FBI and who's reportedly under criminal investigation), the Daily Beast claim that she says, "I don't have shame. You can't bully me." But what's undoubtedly the standout takeaway from this whole thing is that if she wins, she's reportedly going to donate the 130k she'll make to Planned Parenthood in the name of Trump and Cohen. Honestly, between that and crowdfunding for her legal fees, Stormy's shaping up to front another cover to frame next to her Penthouse one, and that is for TIME Person of the Year.
The move comes on the back of Trump's ongoing campaign against Planned Parenthood, and basically anything that gives women freedom to make their own decisions about what they do with their body. In April last year, Trump signed a bill that granted states the ability to deny federal funding of the nonprofit organisation. In October, a new rule gave employers the ability to opt out of covering birth control in their health insurance plans, something that was previously mandatory. His Vice President, Mike Pence, is one of the most adamant anti-abortion campaigners in Washington. In February, Trump told NBC that while he thinks Planned Parenthood "does some very good work," he'll continue to defund it as long as it carries out abortions. In short, his attitude towards women's reproductive rights are, quite frankly, monumentally fucked up.
Here's hoping that Stormy Daniels wins her case so she can make a worthy donation on behalf of Trump and Cohen. About time Planned Parenthood gets a little help from the pair.
Sign up for i-D's newsletter and get all the latest delivered straight to your inbox.