gabriella cohen's music is an ode to heartbreak and defiance
How being miserably in love with someone on the other side of the world lead to a new album.
Melbourne-based musician Gabriella Cohen's dreamy, fuzz-soaked popscapes have slayed the hearts of audiences world-wide. Her latest release Pink is the Colour of Unconditional Love was written in Australia and then finished while on tour throughout England, the coast of Portugal, the mountains of Southern Italy, cafes in Mexico, and finally in Venice Beach, Los Angeles where she added the last sultry touches. As a young singer-songwriter, coming off the back of tours in the USA, Europe and Australia, there's a balancing act played between her personal life and her musical ambitions. We spoke to Gabriella after her latest release, on the verge of another US tour, about the tension between heartbreak and defiance and the struggle of being in love while chasing a music career around the world.
How do you feel about your latest release Pink is the Colour of Unconditional Love compared to the last one?
I'm so excited about it. It took me a year and a bit but I'm really excited because I feel like it's much more of a current reflection of where I am and where I want to go musically. My previous one, Full Closure, was outdated by the time it was released — but the ideas that you hear sonically in this one are all reflections of my current state of being.
Your lyrics are very honest and relatable, is that something you work hard at?
I'm not consciously trying to relate to people, when I'm writing a song it's more like I'm writing in my journal.
I think that's exactly what makes it so relatable — the honesty and vulnerability. There is this tension between heartbreak and defiance in your lyricism, can you tell me more about that?
"Heartbreak and defiance," I like that. I wrote most of the record in Balaclava and then finished it on tour. I was miserably in love with someone who was overseas and I was also struggling with the overwhelming feeling of touring and doing lots of shows and I was trying to take control over some aspects of my life. Trying to do all that while being in love was tough.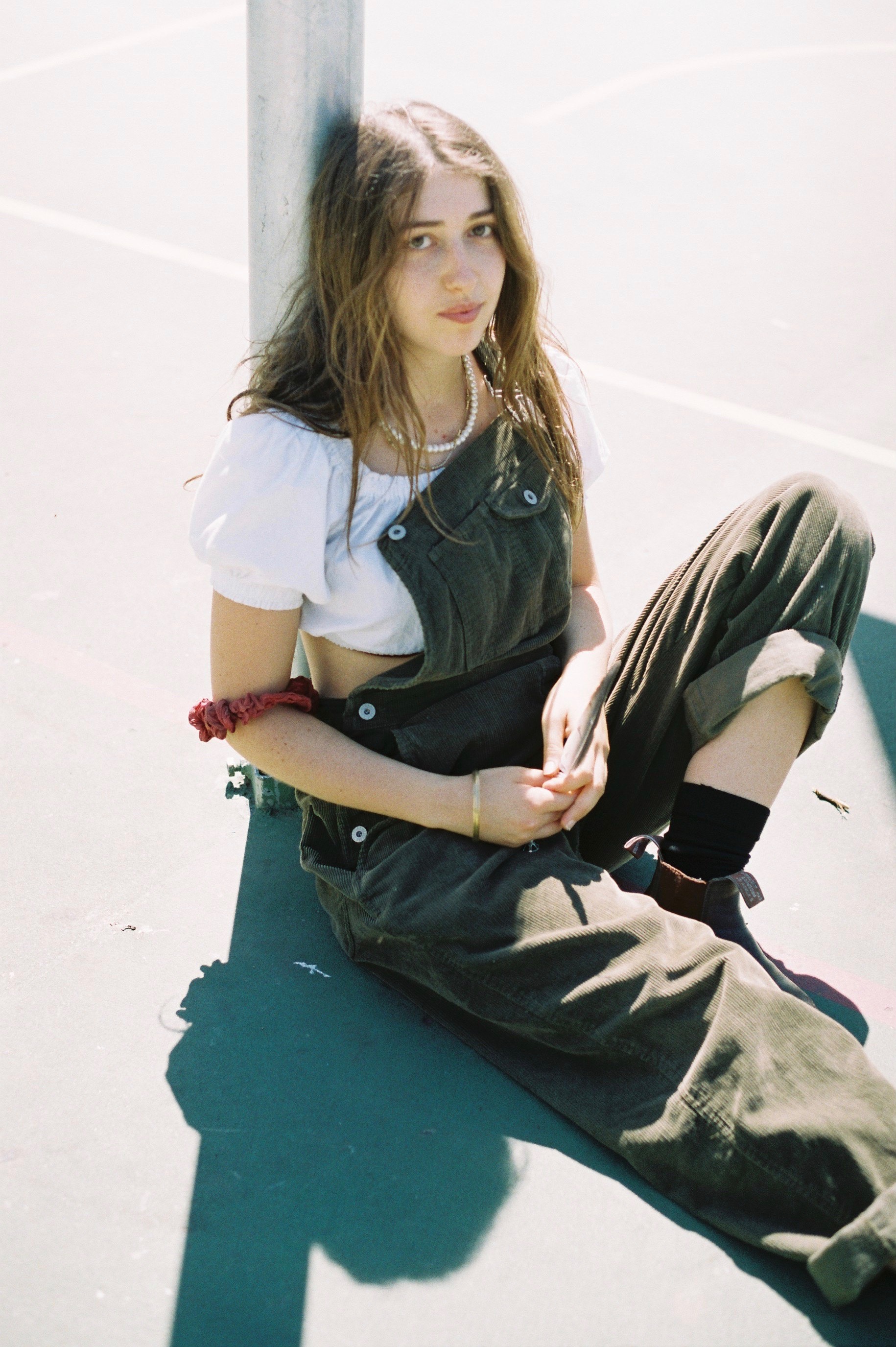 How do you find a balance between maintaining your personal relationships and having the lifestyle of a touring musician?
It's an ongoing challenge, but at the end of the day I want to do music so bad that nothing is going to come in the way of that. So that's my priority, and I don't want to flake out because I don't have any back-up. This is it. This is what I want.
I guess that's where the resilience comes from. Is it hard to communicate emotion and confidence at the same time in a live show?
Yeah, I think it's important to be vulnerable when you perform because it makes you humble and want to do the best you can. And it makes you excited, and you wanted to be excited because that's the electric energy you feel in a show. I guess there was a moment when I became comfortable with the vulnerability and learned to work with that.
Well that's a feat. So what's up next, what are you most excited about that's coming up this year?
I'm going to America in October for a two month long tour with King Khan and The Shrines. And I'm excited to move back to Los Angeles next February so I'm working towards that at the moment.
Pink is the Colour of Unconditional Love is out now.