the story behind kehlani's cozycore bathrobe gown
Her stylist gives us the rundown.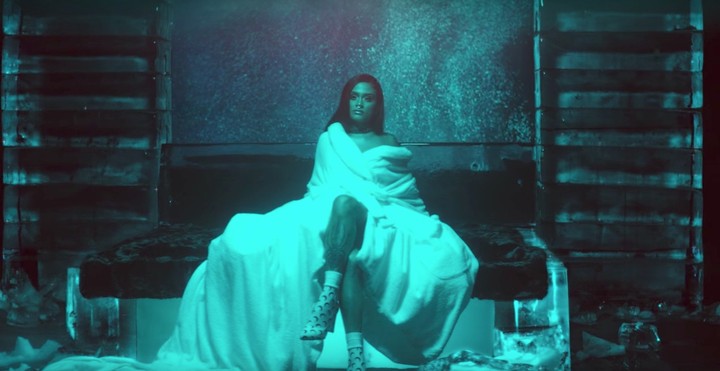 Screenshot via YouTube
Kehlani is one of the most vulnerable songbirds of our generation. She opens up about the highs and lows of love and life, using both her music and her Instagram as a personal diary. So when she sings to an ex, "You say you're OK, but I saw that you liked it," in the new music video for Calvin Harris's "Faking It," you know exactly the kind of Instagram-stalking, "break up to make up" love that she's talking about. And what better way to get back at your ex than by sitting pretty on a bed of ice in Vaquera's dramatic terry cloth gown and Marine Serre moon boots?
"I instantly thought of Kehlani as a badass ice queen — a mix of Posh Spice, Mary J. Blige, and TLC," says stylist Debbie Gonzales, who dresses the singer for stage and screen. The track is the latest single from Harris's Funk Wav Bounces Vol. 1, which included summer hits "Rollin" and "Slide." In the Emil Nava–directed music video, Kehlani and Lil Yachty croon about an ex they just can't let go of in a crystallized wonderland. Gonzales looked for plush outerwear from emerging brands like CFDA Fashion Fund finalist Vaquera, whose bridal gown robe was a Spring 2018 standout.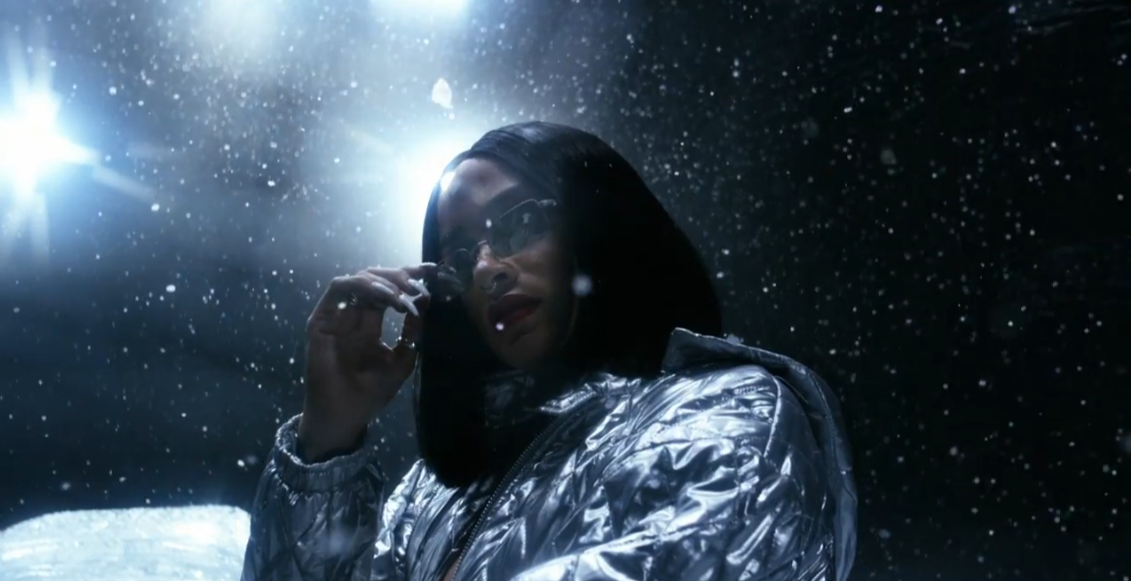 "I think the most fun I have with her is on music videos, because that's when I bring the crazy stuff," she says. Opposite a jaguar, the singer wore a Sandy Liang shearling jacket and Stella McCartney boots."For the ice car scene with Lil Yachty, we went with a more street, usual Kehlani vibe," Gonzales says. She tapped L.A.-based leather makers LA Roxx to design a custom white bra top for Kehlani to layer under a cozy vintage metallic jacket. Y/Project pants, Acne Fall 2017 sneakers, and 90s-inspired Dries Van Noten shades finished the look. "The way I like to style, it's not just what's current or relevant or what I'm trying to force on her. It's just, like, what's natural and what's true to her," Gonzales says.
Kehlani oozes cool as she sings the infectious chorus — "Just a little bit better at faking it than me baby" — topped off with personal accessories, like her signature gauges. "Kehlani found a great brand called Tawapa for cool gauges, which has made the hunt for them so much easier," Gonzales says. "And my assistant found an amazing white cuff from Clemmie, which gave the white pantsuit look such a 90s R&B singer vibe."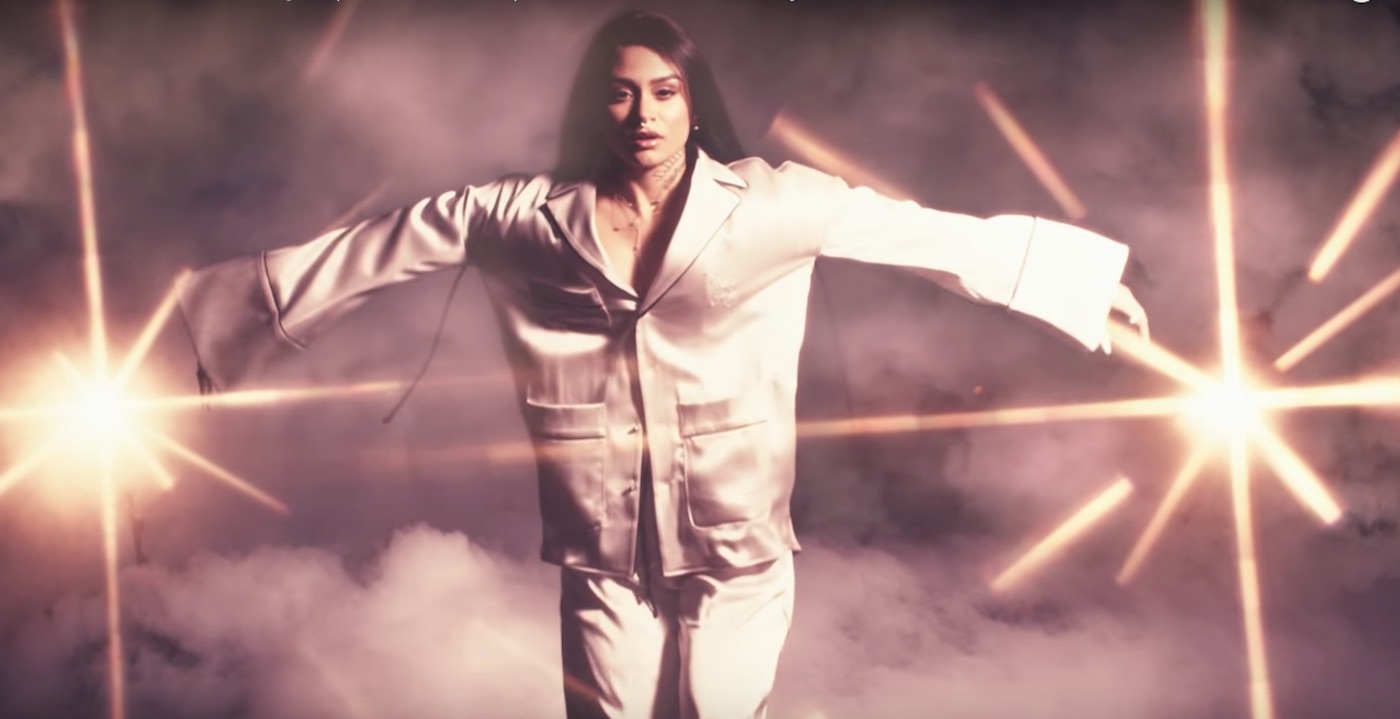 "Faking It" passed 1.5 million views in less than 48 hours, and if you scroll through the comments, it seems every other viewer came specifically to worship at Kehlani's moon-crescent-bespeckled feet. Her fans are especially devout — a testament to her emotional availability. When Kehlani posted visuals from the video on Instagram, user @shayymia left a comment that summed up how we all feel about Gonzales's carefully curated cool: "QQQQUUUUUUEEEEEENNNNN."