watch grace neutral transform herself into an anime character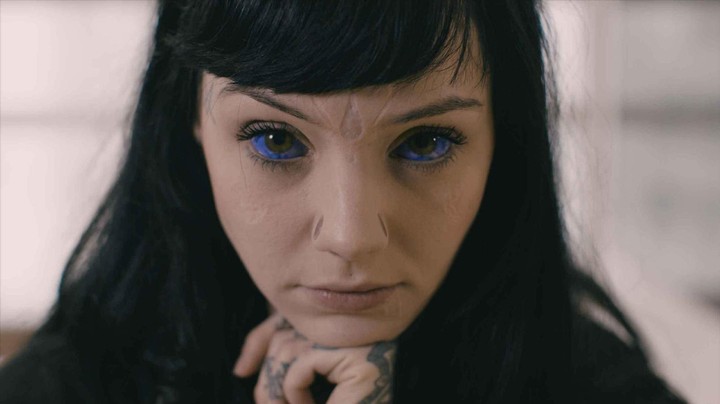 This article was originally published by i-D UK.
With her lilac eyes, pointed ears, and noticeable lack of a belly button, you might have thought that it was impossible for Grace Neutral's look to become any more otherworldly. But now she's transcended real life beauty boundaries altogether, and become an anime character in a new video for VICELAND.

The short video sees tattoo artist turned presenter Grace transformed into a character worthy of her own Sailor Moon spinoff by Wesley Louis from The Line Animation. "You actually look like a kinda live anime character", Wesley tells Grace, who wants her anime alter-ego to look like an accurate, everyday representation of her real-life self.
Starting with a line-drawing, Wesley creates a fantastical anime character with overemphasized purple eyes, elf ears, impossibly long black hair and, obviously, a body covered in intricate tattoos. Grace's eyes, which are tattooed with a rare purple dye, also become the basis of her anime superpower (sending out huge beams of light from her eyes, duh).