intimate photos of a tokyo couple on their first visit to a love hotel
Dutch photographer Mila van der Linden has a weakness for neon lights and societal taboos.
|
14 November 2017, 4:50pm
This article was originally published by i-D Netherlands.

Between her previous series of strippers in LA and her current series of strippers in Japanese "love hotels," one might think that Dutch photographer Mila van der Linden is preoccupied with the sex industry, although that's not exactly the case. Rather, she's interested in the taboos that surround specific sexual subjects that she finds intriguing, and she wants to break those taboos in her work. Hence why she prefers to shoot in anonymous, discreet places — worlds that normally exist behind closed doors and which often lead to surprising new friendships. For example, she's built a close bond with the strippers of the Cheetahs strip club in L.A., and befriended two young Japanese people whom she met in a store in Tokyo. She decided to photograph the couple in the city's "love hotels," where you can rent a room specifically designed for a few hours of fun. The rooms are just one example of Japan's vast sex work industry.
Van der Linden's method is spontaneous and impulsive. She often starts a conversation with a subject on the street, and most of the time there's an immediate click. This is what happened with the Japanese couple, when she decided to rent a room and have a photoshoot with them after a night out. The result is a beautiful, unpolished, and intimate series in a city that, according to her, is full of tangible sexual contradictions. We called her to talk about this new work, which she created with her friend Morrison Schiffmacher.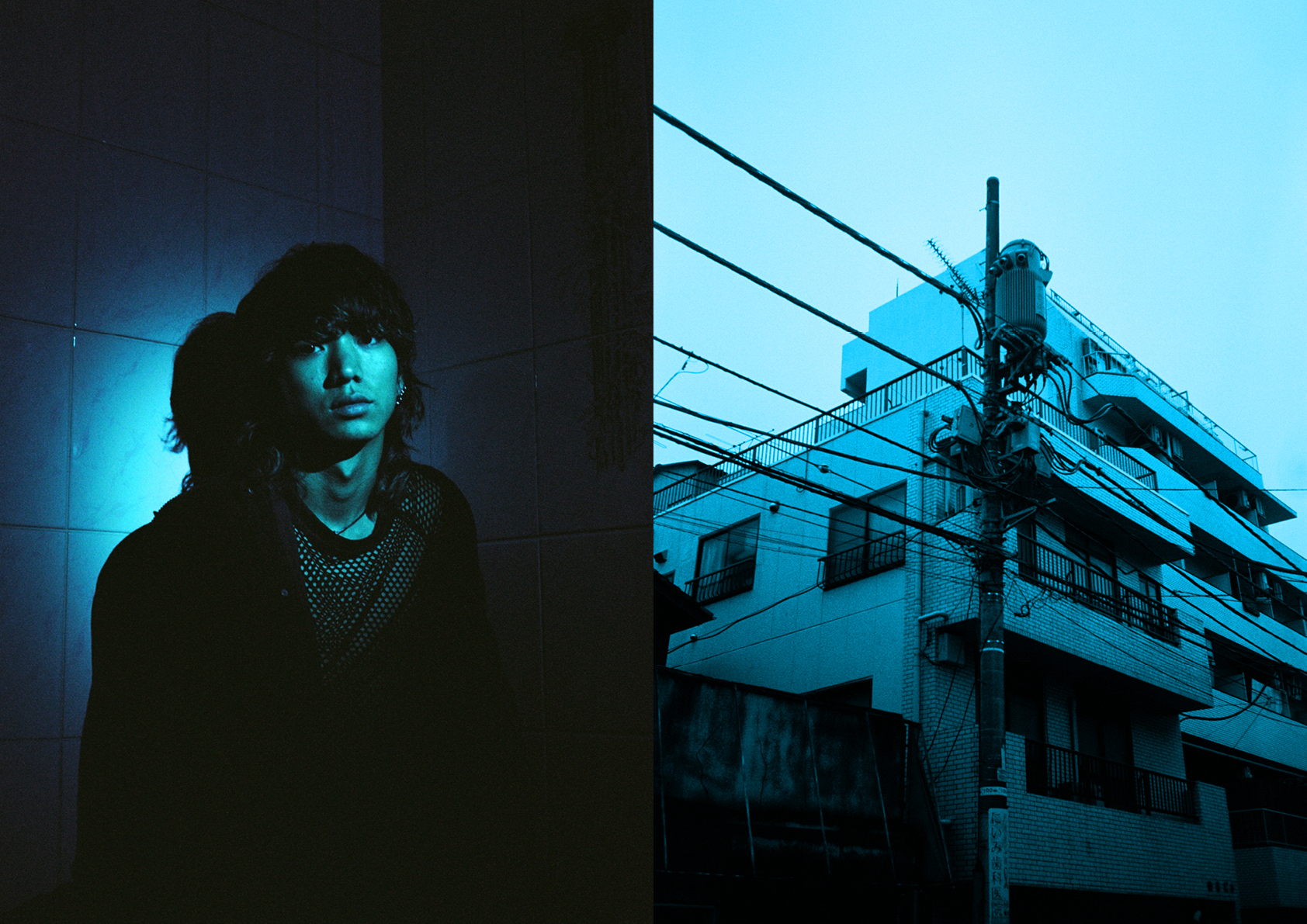 What do you find so fascinating about Japan?
The phenomenon of "love hotels" has captured my interest for years. As we walked through Tokyo, we immediately noticed the enormous contradictions when it comes to sex. Sex is taboo, but at the same time, it's also right in front of you the entire time. There are loads of love hotels and maid cafes in Tokyo. Sex is omnipresent, but most young Japanese people I've met don't talk about it that easily. For example, Hiroyuki and Maina, the boy and the girl from the shoot, had never been in a love hotel. The first thing Morrison and I thought was that such a room would be the perfect place for an afterparty with friends, but I think Japanese people feel differently about that.
How did you meet Hiroyuki and Maina?
I encountered them in a shop in the Shibuya district and felt that they looked very interesting. I just started talking to them and there was an immediate click, despite the language barrier. With Maina, we were pretty much "lost in translation" for a while, but incidentally, we all wore a golden name chain — we could laugh about that. I couldn't explain my ideas to her as I usually do with models, but this actually worked out really well, because we were completely on the same level and had a lot of fun doing the shoot. After that, we went out for dinner and got very drunk together.
Do you often encounter people you want to photograph on the street?
When you scout for models on Instagram, you meet each other for the first time on the day of the shoot and that doesn't work for me, so I don't really like to do it that way. You can see the relationship I have with the person I photographed back in the photo, so I think the personal connection in advance of the shoot is important. I really want to get to know the people I photograph. That's why I think my work often floats somewhere between fashion photography and documentary photography. I'm still friends with the strippers from L.A., for example. It's not just about a beautiful picture, it's also about the character that lies behind it.
What do you find so intriguing about the sex industry?
I find it interesting to highlight different aspects of sexuality in my work. I find it especially interesting to show the perspectives held in other countries, because this can create a conversation. Sex is too often a taboo [subject], while it's such a big part of society. And I'm a sucker for neon lights — I love the grimy aspect of it, and that sort of has its own place in the sex industry.