Jala Wahid, Got me scattered in pieces
london's finest female artists are auctioning off their work
Her Stories is a new exhibition and auction encouraging creative women to put their talent behind an important cause.
|
20 November 2017, 11:48am
Jala Wahid, Got me scattered in pieces
Been following the career of London artist Jala Wahid, who makes glossy, intestinal sculptures from jesmonite and gelatin? Or Zadie Xa, whose textile and performance work explores western conceptions of Asian identity? Or Hannah Perry, whose multimedia work negotiates digital space and memory, mass media and identity? Well, now is your chance to own one of their pieces. Or if not, at least see them in a room together.
As of Wednesday, the exhibition Her Stories opens in Shoreditch, displaying work by 14 talented young female artists carefully selected by ex-ICA curator Juliette Desorgues. As we speak, tickets are being sold for a live auction, during which each work will be sold off to the highest bidder in the name of UK charities that support women.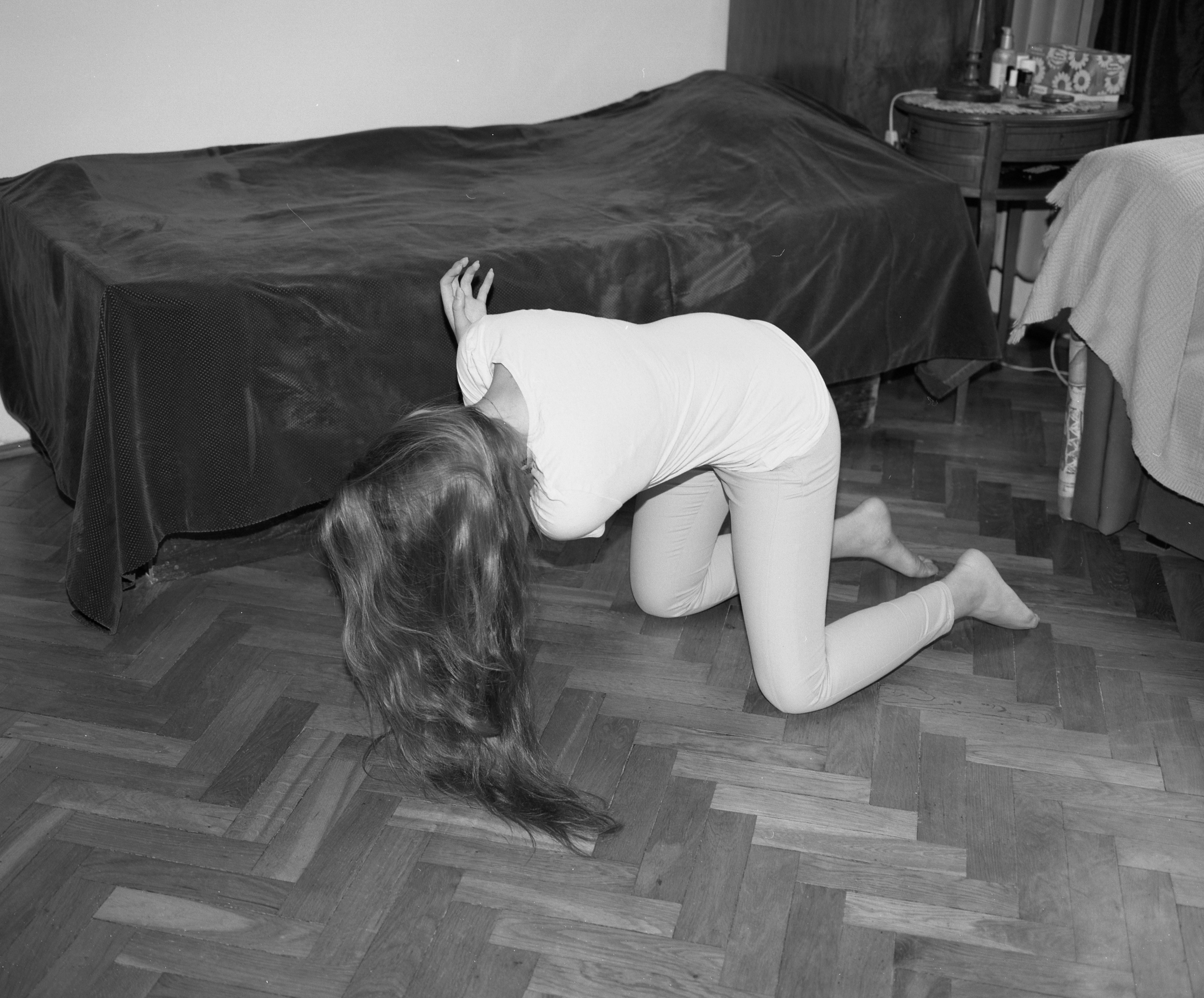 "I think we take it for granted, some of us, that we can do things to change our own circumstances, while other people might have the will to make changes but don't have the resources or the means," says Londoner Hannah Philp, who has put the event together. The idea came from Hannah feeling frustrated with the idea of a feminism that's all talk and no action, and decided that she wanted to do something material. "I started trying to think about how I could be the most effective in helping the most vulnerable women, with something that was fun, that would actually engage people with these charities I had got to know through other work I do."
One of the charities is Beyond the Streets, which helps women to exit prostitution; another, Solace Women's Aid, is a charity for survivors of domestic abuse; and the other is Young Women's Trust, who do brilliant work helping women living on low pay or in poverty. "I was in awe of their work changing the circumstances of women in London and around the UK," Hannah explains, "but also shocked by the fact they were filling a vacuum where vital services had been abandoned due to government cuts and austerity."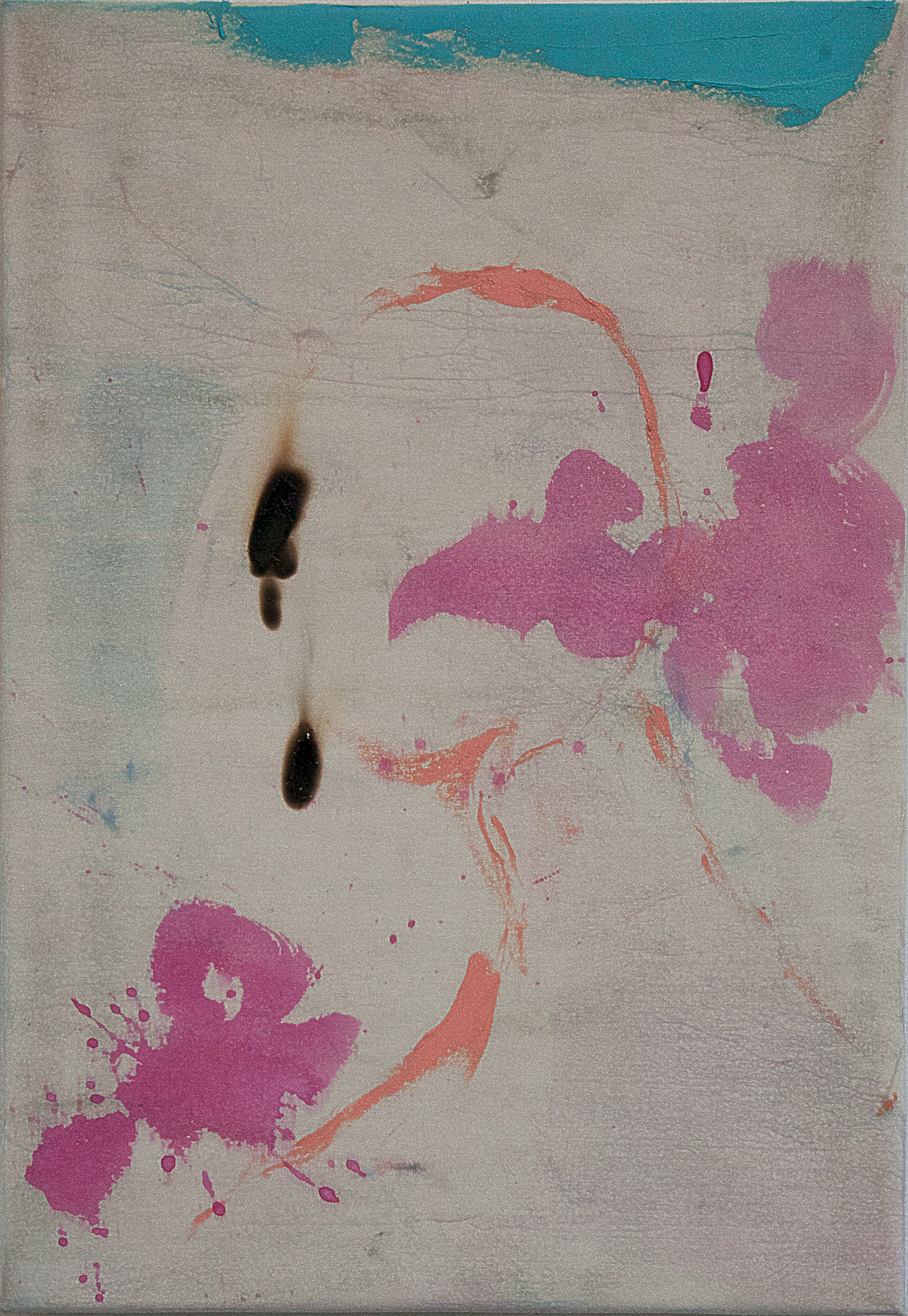 When you consider that an estimated 1 million women are living in low or no income houses in the UK, and at least 26% of women in the UK have experienced domestic violence, raising money for causes like these seems not just timely but urgent. Although recently the public conversation around sexual violence is improving, it seems an important moment to stop and think about those women suffering close to home, whose stories aren't getting column inches.
When Hannah reached out to her network of friends and colleagues about helping these charities, she realised that not everyone had money to offer, but if they didn't, they had other resources -- work, organisational skills or time -- to donate. She decided to create an appeal that encompassed an exhibition and an auction with a private view and dinner, in order to use all the different talents that people had to bring to the table.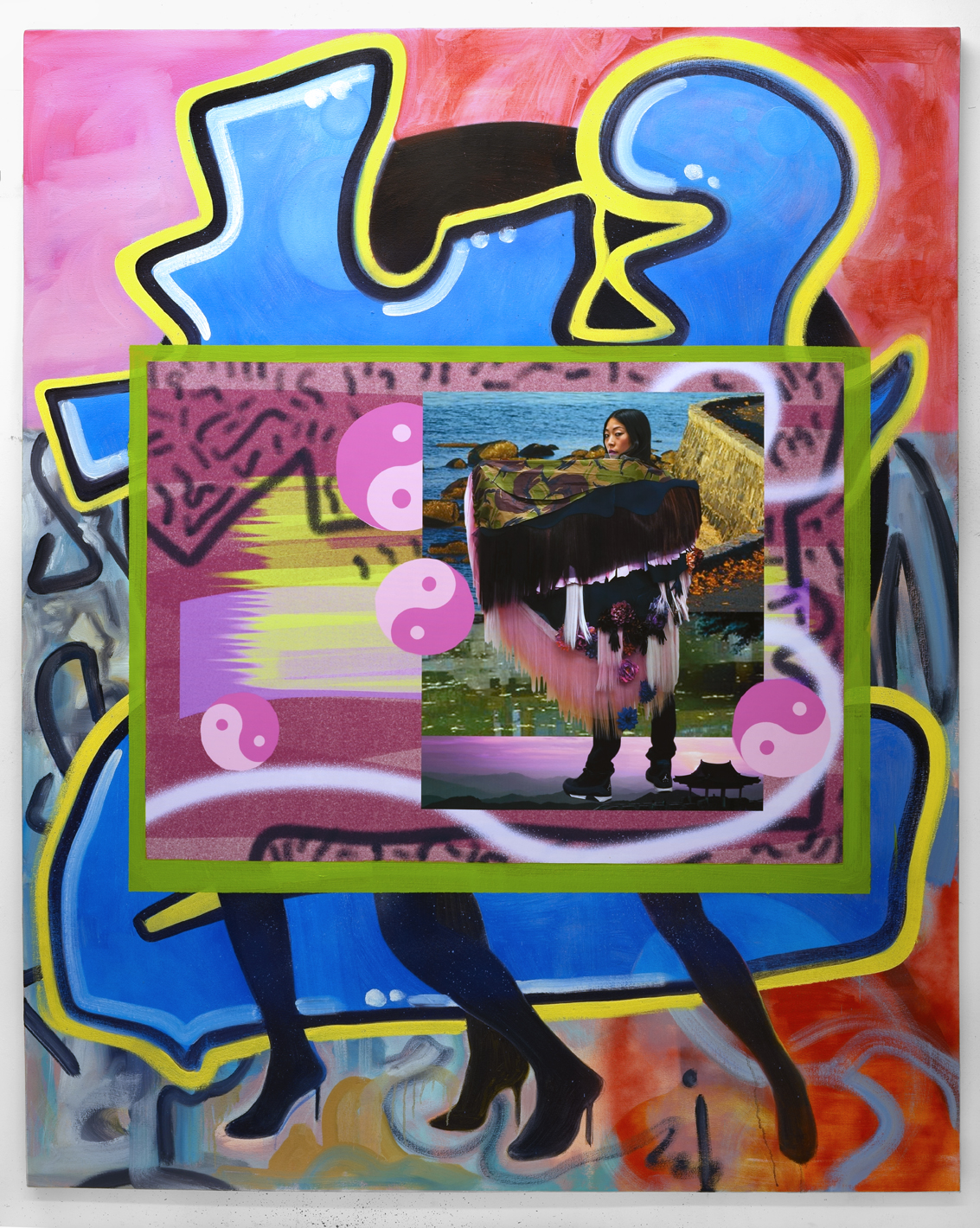 Wahid, Xa and Perry's work will be shown alongside donations from the likes of Rebecca Ackman, Eloise Hawser and Roxman Gatt and many more. London DJs Queen Kong aka Cherish Kaya, Born and Bread, Lil C of Reprezent and TTB -- Tabitha from NTS radio -- offered to DJ the private view (open to all for free if you sign up). The people behind Hotdog zine are kindly creating a publication of poetry by women, reflecting on survival of violence and exploitation. And at the auction dinner, comedian Sindhu Vee will perform, while the chef Ellen Parr is catering the event. Hannah has even invited a female auctioneer Leila De Vos van Steenwijk of Christie's, to lead the auction. The proceeds from tickets sold for the auction dinner, as well as the art sales will go to the charities.
Hannah explains that the artists in the show and the creative talents helping out are all female-identifying not because it's only women who should be or would be more sympathetic to the causes she's chosen, but because galleries have historically underrepresented women. "I thought, if the event could also profile incredible female artists, and encourage collectors to buy the work of female artists, even better," she says.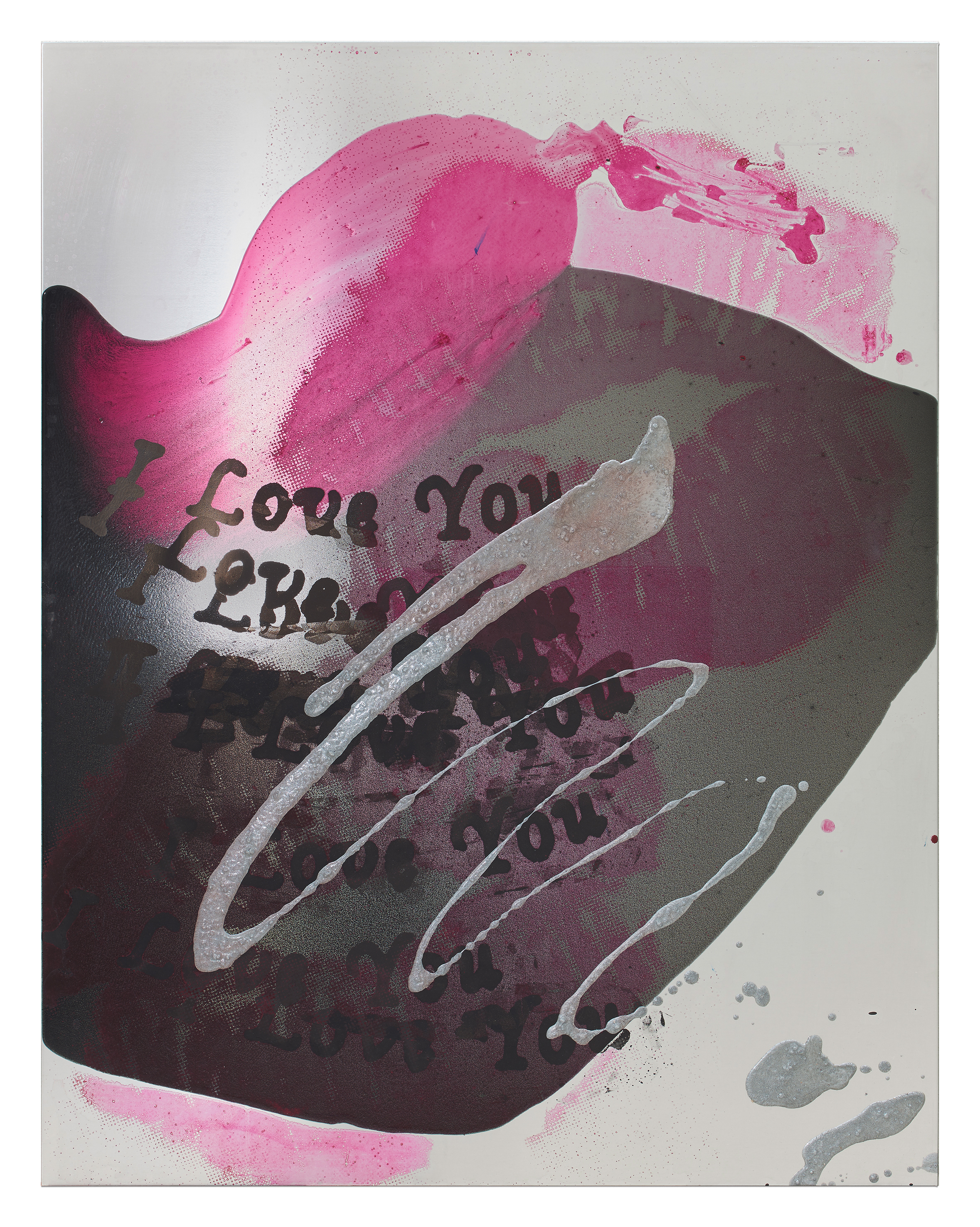 And finally, some of the women who have been supported by Beyond the Streets, Solace Women's Aid and Young Women's Trust will be invited to see the show, and to share their stories in the gallery space. By bridging the gap between young creatives, artists and art collectors, Hannah hopes to find some common ground, and link people's frustrations about the poor representation of female artists and the pay gap within the creative industries and beyond with the way in which poverty and sexual or domestic violence manifest in this country. All are gendered issues, disproportionately affecting young women.
"This is about endemic issues, entrenched inequality, and the long term goal is that those issues are dismantled, meaning it's not just about money, it's about awareness," concludes Hannah.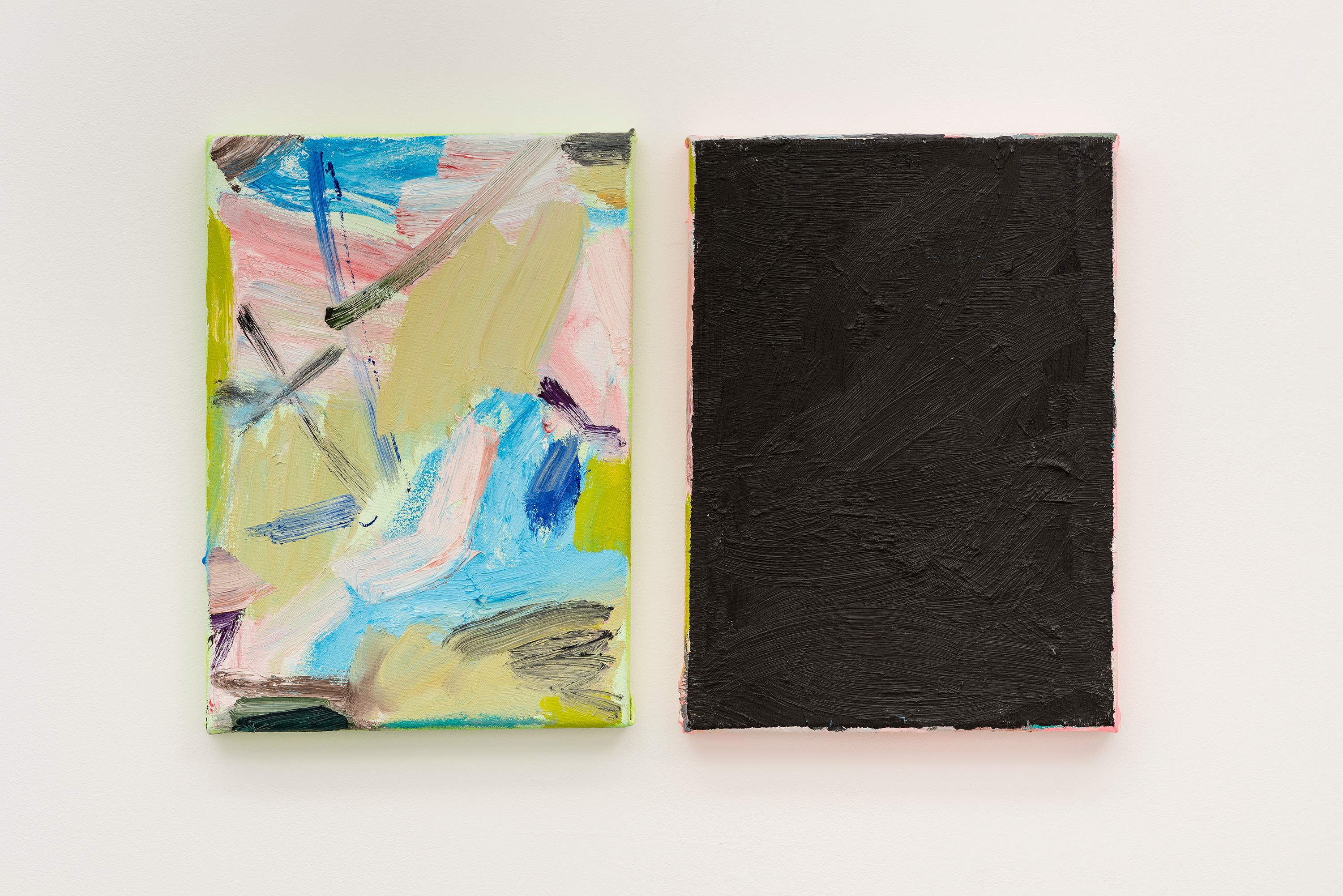 So, if you can go to the auction and bag yourself an artwork by Rebecca Ackroyd or Celia Hempton, good news for you, but if you can't, ask the charities how you can help, put on your own event, or tell someone about this one, says Hannah. "These charities are overwhelmed by demand. They're really good at changing the lives of individual women but they can't reach everyone. Hopefully the money and the awareness raised by the appeal will help them to reach more."
Her Stories opens with a private view on Wednesday 22nd November, the live auction dinner (tickets available here) is on Thursday 23rd and the exhibition opens to the public on Friday 24th until Friday 26th.