should you study fashion in… kiev?
A look at fashion education outside the main fashion capitals. Finally, Kiev, Ukraine.
Photography Masha Reva
Is a fashion degree worth the money in 2018? As a new wave of students enroll and apply to colleges, i-D and 1 Granary take a closer look at fashion education and beyond, to better understand how to make it in one of the toughest industries to crack.
Now from Berlin to the city that many are keen to call its successor: Kiev. It's both tempting and understandable to compare cities in light of others, but this comparison is pretty short of the mark. For example, Kiev (the old center, at least) makes Berlin look like a disheveled, hot mess. And when it comes to fashion education, the gulf between the two widens further: while Berlin is fortunate enough to have three schools, Kiev has one, just about. Faced with a lack of educational resources, the city's designers have turned self-education and self-organization into pillars of their rapidly rising scene.
"Well, to be honest, education here in terms of fashion is really bad," winces Masha Reva. We're sat in Zigzag, an effortlessly, if almost pretentiously, chic cafe in central Kiev, with the distinctive rattle of lightly-tapped Macbook keyboards, and well-turned-out Chablis-sippers. It's a welcome sight to me, a self-avowed latte-bitch, and a sophisticated twist on the romantic chaos I'd so far seen in my first few hours off the plane. I hadn't come here expecting to hear tales of a Ukrainian Parsons, but I was nonetheless slightly taken aback by Masha's opening gambit — "it's really old-school," she continues, "the system and many of the teachers hail from Soviet times."
It's no secret that Kiev, and its fashion scene by extension, is having something of a 'moment' — such that i-D published a piece on the city's fashion revolution just two years ago, readable here. Yulia Yefimtchuk, Masha Reva, Paskal, Anton Belinskiy: all are names that will have been flashing up on your radars and feeds, their prominence growing in step with the booming interest in what some have hailed the new cultural capital of the so-called New East. But while media mentions of Kiev's scene proliferate, it would seem that the fashion education system — one would think crucial in maintaining the scene — hasn't done a very good job of keeping pace. "Even the technical part is also pretty weak — for example, we don't have proper pattern cutting classes." Put simply, it's not so much the case that the school system here has done a poor job of keeping up — there just wasn't much of one in the first place.
The one school offering a formal fashion education is the Kyiv National University of Technology and Design (Київський Національний Університет Технологій та Дизайну) or KNUTD — both Masha and Anton, two of the scene's leading lights are alumni. But, as Masha points out, what's on offer here just isn't enough for those looking for a thorough schooling in the ins-and-outs of contemporary fashion. "All students here know that if you want to do something, you have to do it on your own, you either take extra classes, or go somewhere where you can really learn pattern-cutting, or textile prints, or whatever it may be." This led Masha, like Alexandre Arsenault in Montreal, and Nicolas Stephan Fischer in Berlin, to CSM's MA program, where she studied under both Louise Wilson and Fabio Piras — as comprehensive and rigorous an educational experience as you could wish for.
And then, with some of the city's greatest success stories, the designers behind the brands didn't even complete a formal fashion education. Julie Paskal of Paskal initially trained as an architect, while Yulia Yefimtchuk, a cult favorite for her sustained reappraisal of Soviet visual vernaculars, is a classically trained artist from the Mykhailo Boychuk Art School. Running through the spring/summer 19 samples in her studio, soon to be shipped off to her Paris showroom for fashion week, you'd be surprised to learn, from the tailoring alone — sharp, bold and imposing as printed Cyrillic script — that her skill is, in fact, the product of sheer grit and determination, entirely self-taught.
Over the course of a couple of chats, self-education emerges as a defining feature of Kiev's scene. Over sips of a delicious, sneakily potent home brewed dessert wine from her home region, close to the Polish border, Yulia echoes Masha: "When I studied, students who wanted to become designers had to find additional information in books, magazines, movies. The internet wasn't even an option; it was less accessible in Ukraine back then." Today, however, it's not just a case of designers going it all alone. Helped in no small part by the comfortable size of the scene, Kiev's budding generation of young designers, bound by an unmatched tenacity and a savvy openness, have effectively formulated an informal education infrastructure as a placeholder for the one so desperately lacking. The first guard of designers, some mentioned here, serve as role models from whom young designers directly seek counsel — Yulia even mentioned a sort of fan club that she's accrued, with young designers constantly reaching out to ask for advice.
"How can article after article declaring Kiev's the new Berlin, the Lisbon making Lisbon yesterday's Lisbon, be converted to something durable, something that lasts even after the the EasyJet-set have found somewhere new to fawn over?"
The product of this spirit of self-organization is seen best in the One Day Project, an initiative run by the city's most exciting designers, for the city's most exciting designers under the creative direction of LVMH prize nominee Anton Belinskiy. Motivated by an ethos that rings uncannily of the Antwerp Six, the event assembles Kiev's most disruptive creative talent, attracting international press and showcasing the city's fashion's spirit at its most authentic, its most raw, all the way down to the choice of venues. Anton's spring/summer 18 show, for example, took place at Zhytniy Market, an imposingly Soviet indoor market in Podil, a neighborhood a friend of mine aptly described as a postcard-perfect crumbling mash-up of Brooklyn and Tallinn — pretty far off the ubiquitous catwalk set-ups show attendees have come to expect. "What Anton's doing is more honest and naive — there's no boss selecting designers to fill a certain number of places. We decide on everything as a community, thinking of what or who's cool, who can show something interesting. Who can showcase us in the way we want to be showcased?" says Masha, a participant in the 2016 edition
The One Day Project and the scene of which it is a product of are surefire factors fanning the flames of hype currently engulfing the city. But how can article after article declaring Kiev's the new Berlin, the Lisbon making Lisbon yesterday's Lisbon, be converted to something durable, something that lasts even after the the EasyJet-set have found somewhere new to fawn over? The transient nature of people's interest isn't helped by the rapidly-building trickle of tourists coming to the city with little more than the night CXEMA, club Closer, and post-Soviet Instagram opportunities in mind. A demographic of which, I hasten to add, I am no doubt a part — my heart palpably sank on learning that CXEMA, the trimonthly party thrown under the harsh industrial glamour of derelict bridges and cavernous film studios, was to be held an exact month after the date of my arrival.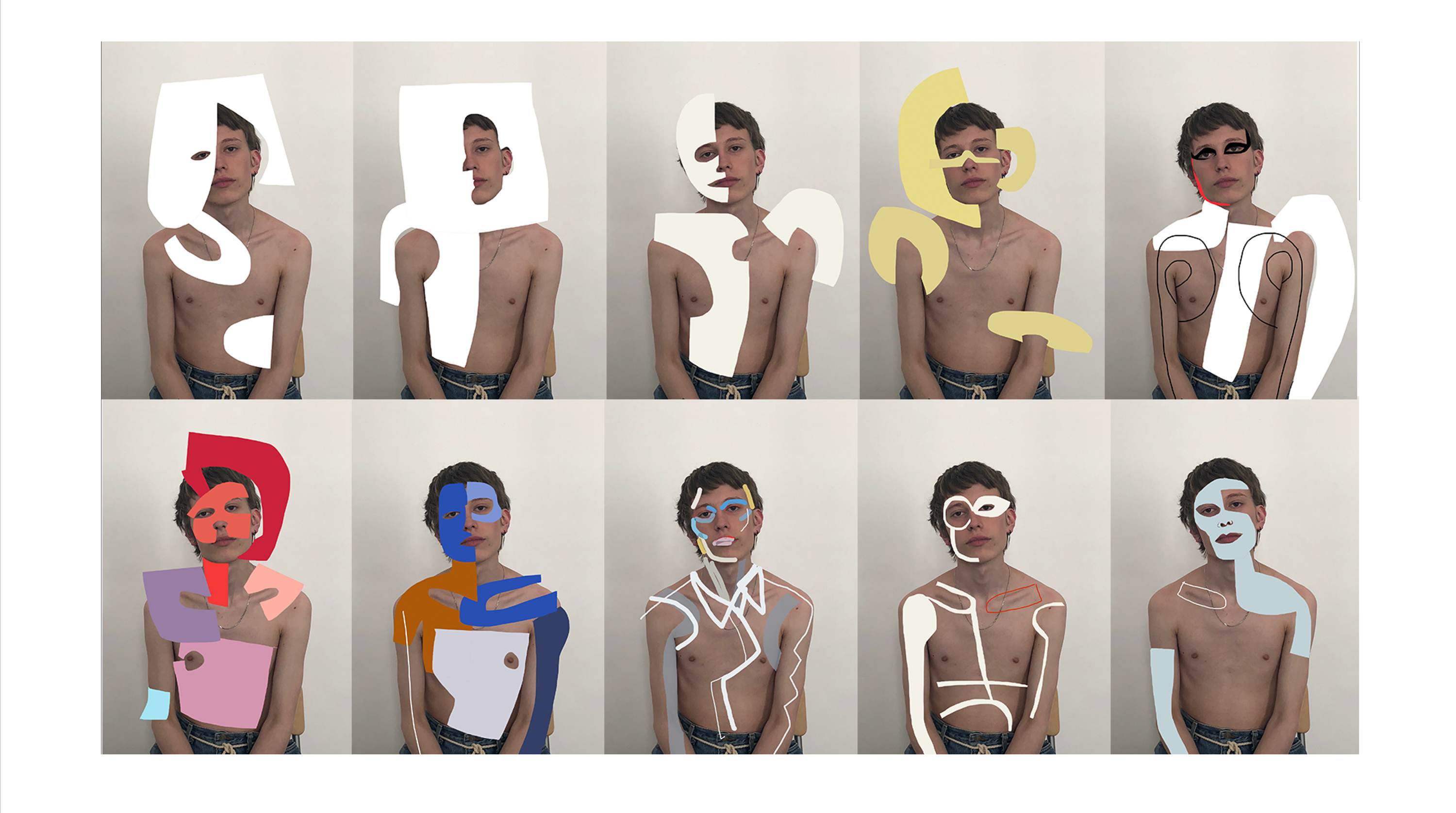 This image of the city is as unfaithful a representation of Kiev's everyday life as spending 24 hours stumbling by the canal at Cocktail D'Amore is of Berlin's, but Yulia maintains that the attractiveness of such events and the attention they generate are crucial growth factors for the city, they are "important in building culture, they bring people to Kiev's to see what's going on and allow us a bigger audience."
Just as important as welcoming new-found attention, however, is carrying on in spite of it. In a space in which there is no tangible fashion infrastructure to speak of, resting on the laurels of fleeting press and social media attention is, as with anywhere else, if not more so, a surefire set-up for a brutal fall. Unlike in, say, Montreal, where we saw SSENSE, keen on fostering local designers, Kiev's high-end retailers tend towards "watching local designers with a bit of suspicion, preferring international luxury brands," as says Dmitriy Ievenko, BoF 500 member, co-founder of Asthik, Kiev's leading concept store, and founder-cum-creative director of Ienki Ienki. He goes on: "We have big Kiev retailers that support Ukrainian designers, Asthik is one of them. For example, they recently presented a wonderful collaboration, Masha Reva X Converse. But all of them do it for business, not solely for supporting local talent," placing the self-organized approach upon which Kiev is based at a major disadvantage.
Nevertheless, Kiev's young designers are finding their footing with international stockists at an impressively quick pace; on visiting Yulia's studio, my gaze wanders to a wall-spanning calendar: after Paris, where she's showing alongside Yang Li and Kozaburo, she's heading to Japan, the base of the bulk of her stockists, to take part in a Tokyo showroom. And then there's Belinskiy, who presented his spring/summer 19 collection on this Paris Fashion Week's main schedule.
By far the most commercially successful of Kiev's new wave is the aforementioned Ienki Ienki, Dmitriy's brand of goose down jackets sold in pretty much every major luxury retailer worth its salt. An admittedly more commercial operation than the other brands so far discussed it may be, but its blockbuster success offers a followable pattern for young Ukrainian brands in a virgin territory where lessons learned by one are lessons learned by all. And they are lessons that simply have to be learned first-hand, rather than taught, as Dmitriy underscores: "Here in Ukraine, we face problems that Italian or Parisian designers, for example, know nothing about. They don't have the same troubles with customs and product certification as we do. That is why international designers and teachers cannot help us with certain aspects."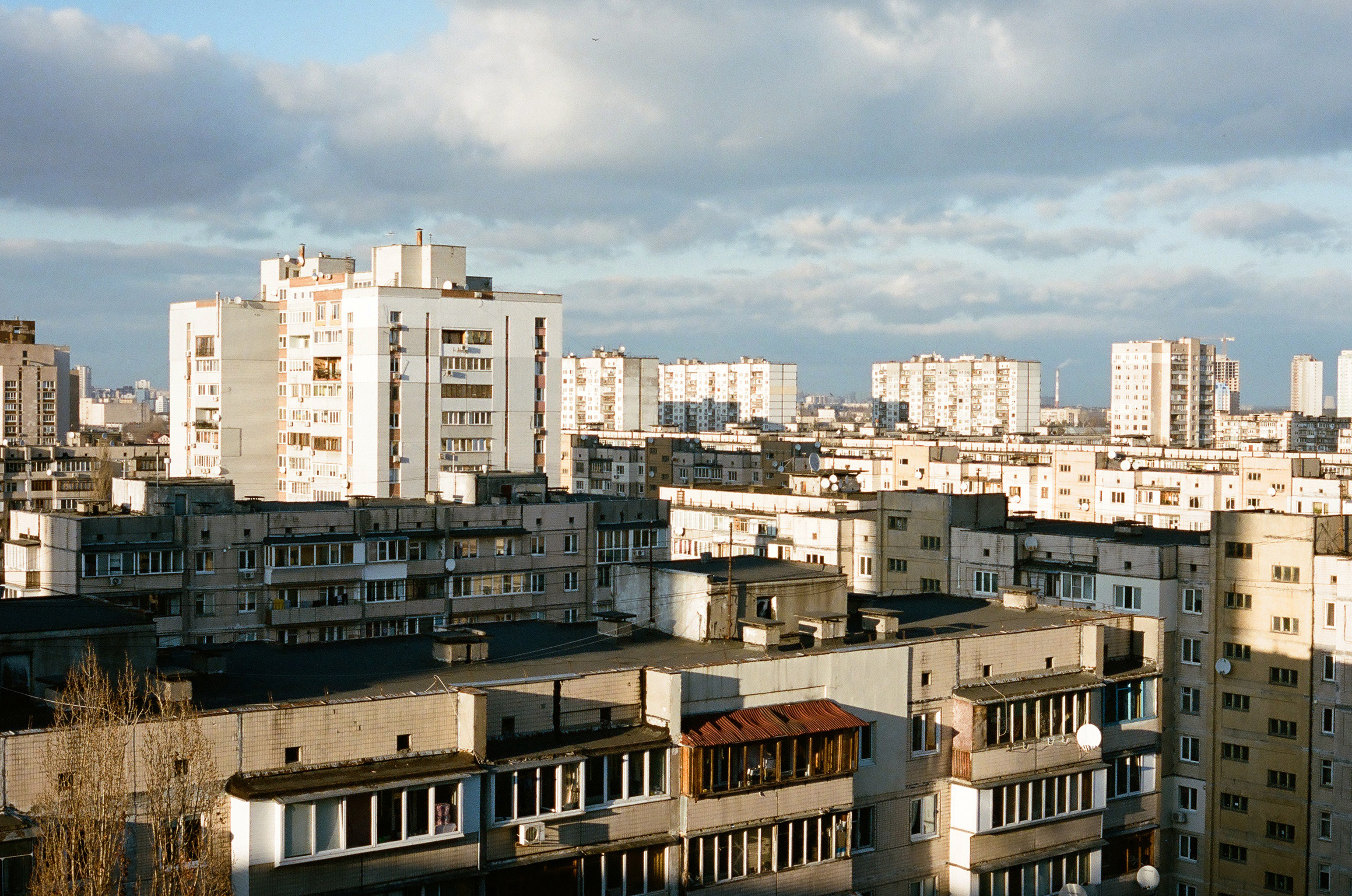 Logistics aside, there is another reason why self-organization, on both an individual and community scale, is and will remain a crucial tenet of Kiev's fashion fabric. I can hardly do the topic much justice here, but it is frankly impossible to discuss any aspect of contemporary Kiev without reference to the Euromaidan revolution of February 2014, which saw hundreds of citizens coldly sniped down by their own government on the capital's central square. It was a cruelly formative moment, but, in its wake, new, more hopeful paths have been paved, galvanized by a fresh awareness of the power of a nation's youth to take change-making into their own hands: "It was something really life-changing, and I think we all became more capable of feeling more things. We were more inward-looking before. And when your perception changes, everything changes," Masha recounts, going on to describe the after-effects of the revolution on the city's fashion and wider creative community: "The revolution definitely had a huge impact on all of us. It was a huge stress. But then, all of these small communities that existed back then began to come together, this is how the huge community we have today emerged."
"Ukraine is a young country that gained independence not so long ago and now is going through difficult times. People from other countries do not quite understand what is happening here. But despite all the political difficulties Kiev is full of energy — young, creative and vital," concludes Dmitriy via email.
Kiev is a city without fear, a city that has stared down the barrel of a gun, woken up the next day and asked 'what next?'. It may currently lack the fashion industry structure that will no doubt prove crucial if it's to make it in the long run, but it has a generation that has already gone on to do so much without it, a generation hungry for one to be put in place, a generation fiercely proud to call Kiev home irrespective of what the rest of the world has to say. Or as Masha so succinctly puts it, "We're here, and that's the most important thing. It's not like we're counting down time to see how long it lasts, it's just about the moment we live in, not the surrounding hype."
This article originally appeared on i-D UK.