this student paid off her college tuition by designing a necklace for lil wayne
29-year-old RCA student Joy Bonfield-Colombara specializes in delicate handmade jewelry with messages behind its material beauty.
Lil Wayne invented bling. Not the literal chains, grills, rings, or watches that adorn US-rap and hip-hop's glittering stars. But the original literature behind it? It's pretty much all his. Before 1999's Bling Bling, the slang had just a few brief mentions in rap tunes and comic books, describing the way light pings off the shiniest of boujee jewelry.

But after Wayne and the rest of the Cash Money Millionaires spat-out diamond-encrusted bars ('bling bling / pinky ring worth about fifty'), it became the universal word for all things glitzy. By 2004, it was even entered into the Oxford English Dictionary.
Which is why it's fitting that Weezy's entry into the art school world was to add to his ritziest of bling collections. The news dropped yesterday that an anonymous friend of the Louisiana rapper paid thousands of quid for a bespoke necklace of the rapper's face, giving it to him for his 36th birthday. Adding to his $150K grills and dazzling diamond rings, the chain is crafted out of 18k gold and features two diamond teardrops.
The artist that Wayne's pal commissioned is Joy Bonfield-Colombara. A 29-year-old RCA student, she specializes in delicate handmade jewelry with messages behind its material beauty. In order to find out more about the artist that added to Weezy's penchant for pendants, we spoke to her about her art.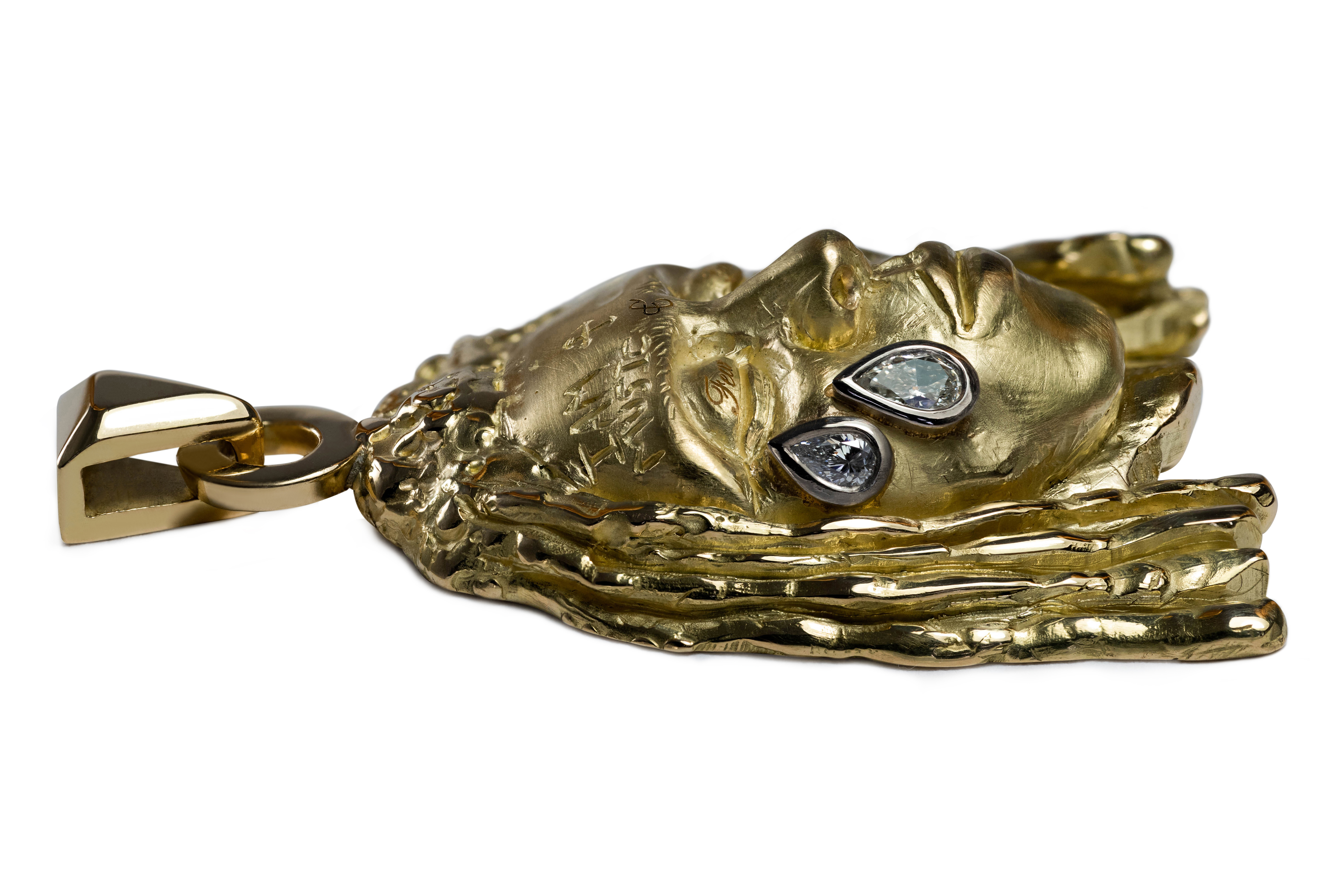 Hey Joy! So how did this all come about?
I got an email from someone who's a really good friend of Wayne's, but they hadn't said it was for him, they just asked me. This was towards the end of September and I was really freaking out as I was running out of cash for school. I got this email and they were like, 'Can you make this piece of work?' I was going to turn it down, and say 'I'm really stressed out at the moment, I'd love to but don't think I can.'
Why did you change your mind?
They said who it was for, and I told my boyfriend and said I don't think I can do it, this that and the other. And he was like, 'Are you mad?' Lil Wayne is one of my idols, so it just felt surreal — it's so important, I felt like it was too much pressure.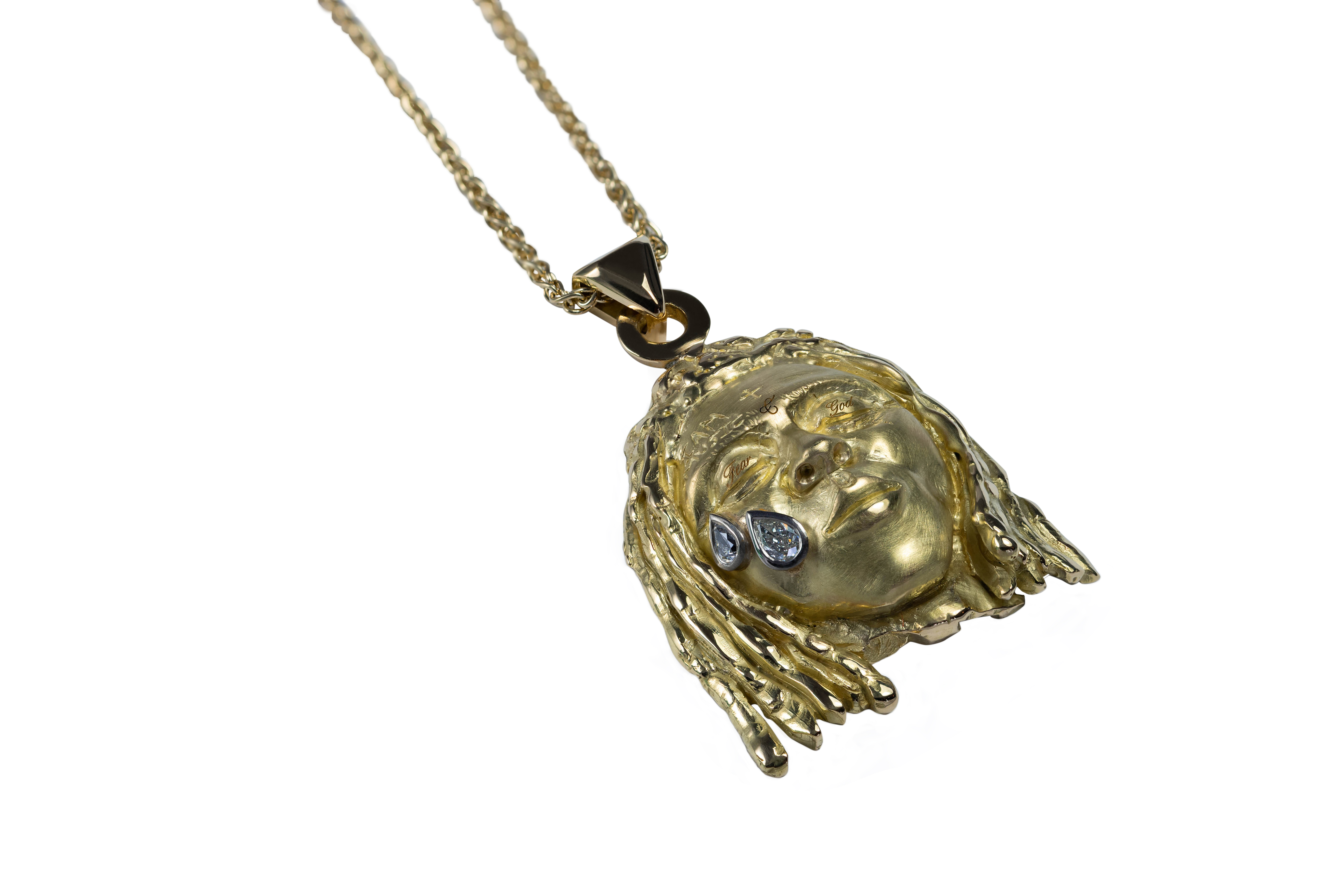 How did you get it made?
They said it needed to be done in a certain period of time because it needed to be for his birthday. And they told me that it was going to potentially be for the release of his new album as well, so it was extra juicy! They'd seen my work on Instagram, through a friend of a friend. Someone I know said 'Here's a really amazing artist you should invest in, I think this person's going to be the Rene Lalique of her generation.' I was like, wow, don't gas me up so much!
That must have been great to hear...
My friends are amazing. I'm always the one who feels a bit weird when people gas me up. But I'm trying to teach myself to realize that everything I make is handmade — I don't get other people to make it. It takes the time it takes because I spend so much effort and love on it.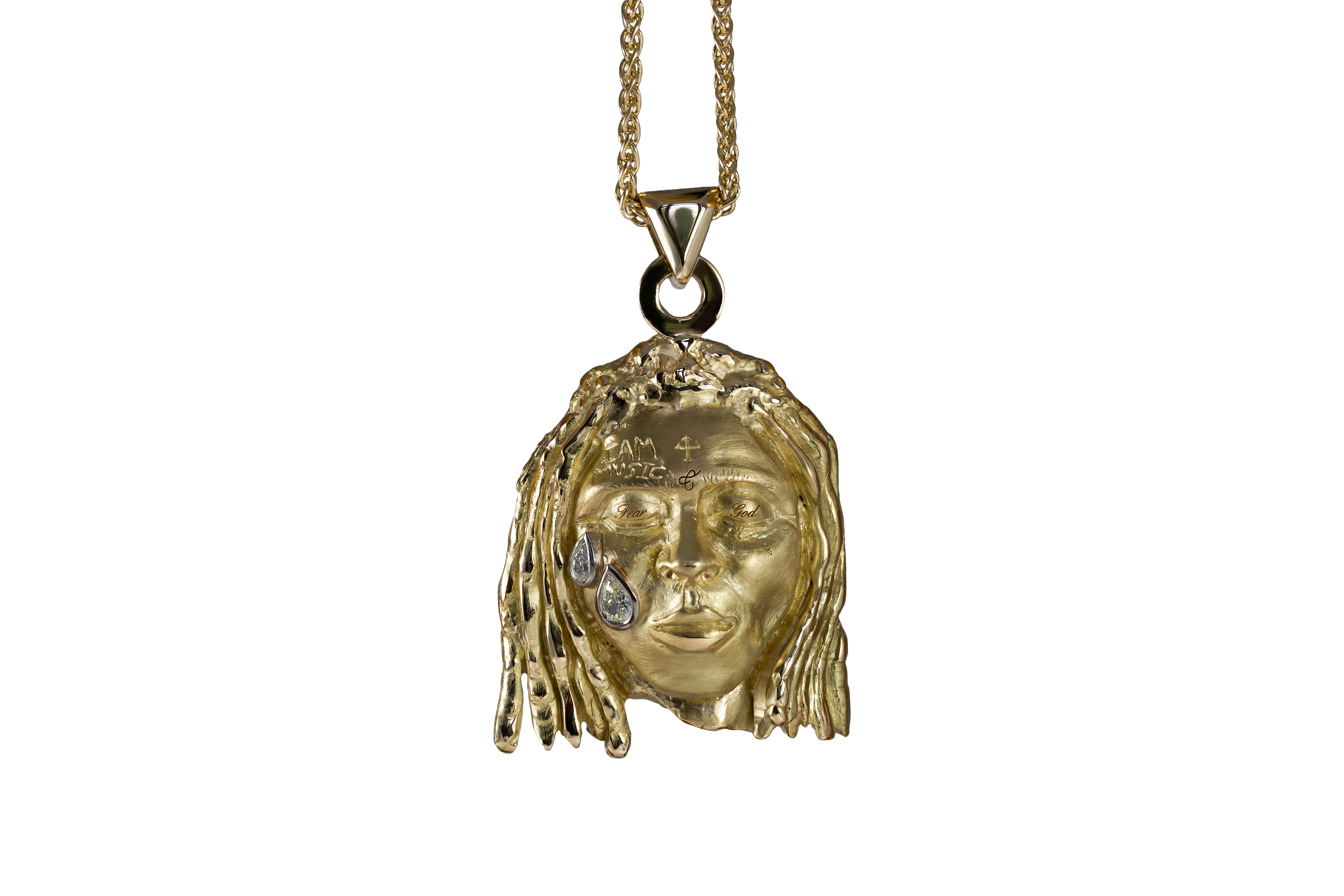 What's your art background? Obviously it being handmade is something important to you — is it because that process leads to one-off items and bespoke pieces?
There's a whole philosophy behind it. My parents are both artists. My Dad's an old school geezer, but he's a sculptor. My Mum is Italian and she was a painter. My Grandad — who was a gorgonzola maker — was also an amazing painter. I was brought up in quite a bohemian background, but I also went to school in Deptford, Peckham and Croydon so I had a really mixed upbringing. We lived in a council house and never had any money. But it was all about this aesthetic. My Mum painted murals on the walls, we had an al fresco on the ceiling of an Italian sky. Symbols, color and form were the languages I was brought up around, so that was my first education. Then I went to the Glasgow School of Art to study jewelry and silversmithing. After a really bad accident, I slowly built up my confidence again, and then applied to the Royal College of Art to do my masters.
In terms of your art style — which I see mirrors your upbringing — there's a combination of very decadent high-culture, but also street interests. I guess 'bling' straddles those two worlds of being both street and aesthetic...
I think that's London. You've got to think also we were a huge empire. I'm really interested in decolonization and a lost empire. A lot of my work takes classical forms or images and deconstructs them. We think of jewelry and bling and big gold stuff, but actually gold used to be used to make cooking pots in Mayan cultures and it wasn't as expensive until it was made into a mandatory commodity — it was just beautiful because it's a material. I like using materials that just kind of sing to people. We still have an attraction and sense of desire towards them. And I tackle interesting themes. A lot of people don't know that the tears on Wayne's face — the two teardrops commemorating the two deaths in his family — are also linked to the story he just told about when he tried to commit suicide when he was 12 years old. I did a lot of research on the precious importance of teardrops, and into depression in young men.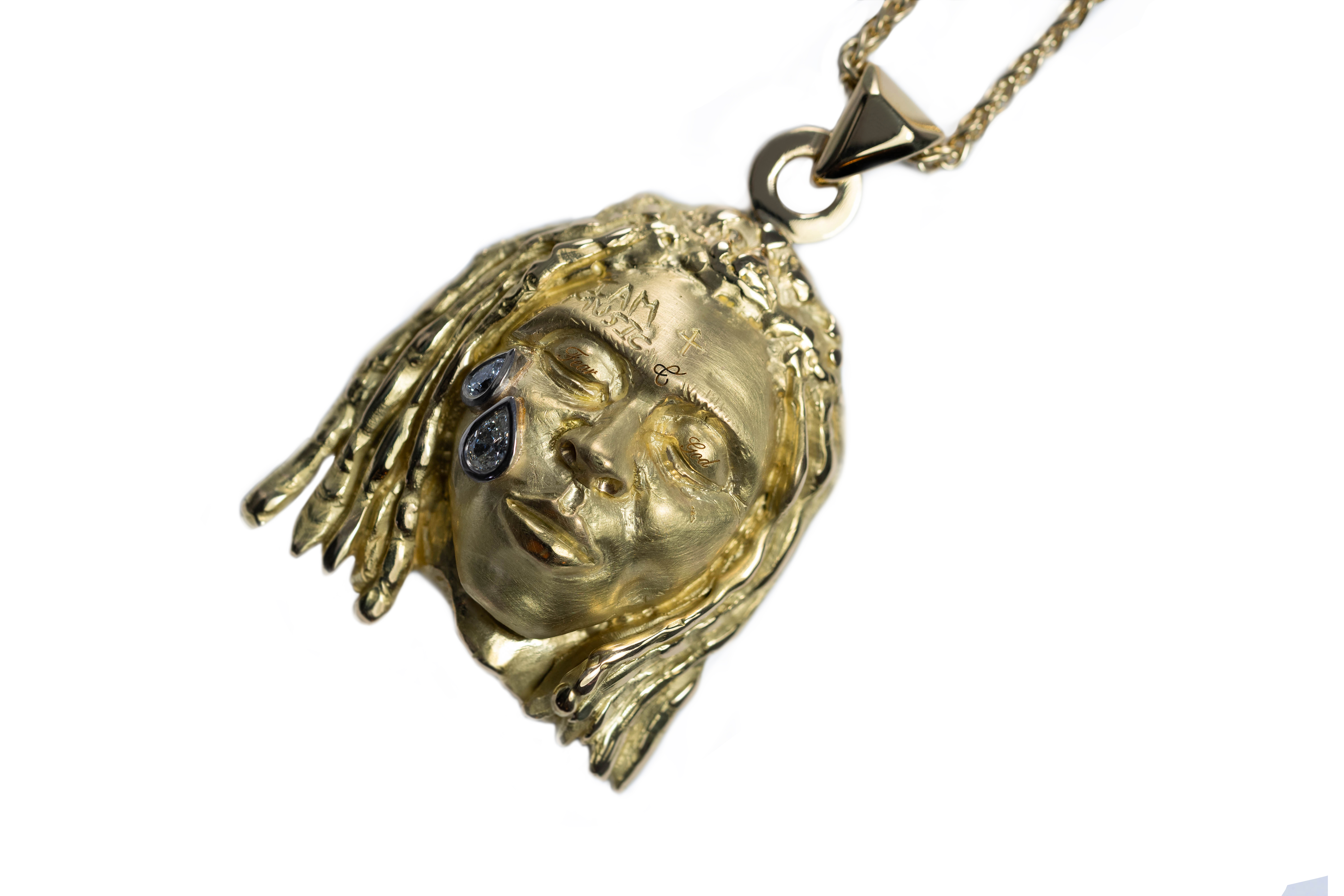 I guess also that combination is throughout music. You've got that hip-hop obsession with labels like Versace — very classical, decadent and luxurious, but there's also a sense of street style and high art combined…
It fits with some of my favorite artists, like Caravaggio — he painted people who were from the streets, and prostitutes. Or Alexander McQueen. He used to wear a T-shirt and a pair of Reebok trainers and jeans but he was also making stuff that used tiny lace, made in Italy and then hand-sewn. I was brought up predominantly on a lot of black music which I still feel really close to. And I went to school which was mostly Afro-Caribbean. And that's who I was brought up by — a lot of black families and black music — and I loved hip-hop and soulful and funky music. So, for me that was just the music that spoke to my soul and fed me and what I wanted to dance to. That's what I liked. Music and art has always been connected.
This article originally appeared on i-D UK.