the experimental producer behind our favorite techno record this year
Pan Daijing's debut album is one of the most exciting and experimental techno records to ever come out of Berlin.
|
06 December 2017, 9:17am
This article was originally published by i-D UK.
"When I lived in China, I didn't know experimental music existed. I was 17 when I first used the internet; I didn't even know how to google," Pan Daijing says and starts laughing. "It opened a whole new world for me." Growing up in a traditional family in Southwest China, Pan didn't begin composing until she moved to America in her early twenties. Influenced by the San Francisco experimental music scene, she started to teach herself how to use synthesizers and drum machines by watching YouTube tutorials.
Fast forward a few years, and Pan now calls Berlin her home and has released her first LP, Lack, on the local label coincidentally named PAN, earlier this year. On Lack she offers intense noisy techno, created using a combination of voice, synthesizer, drones, and drums.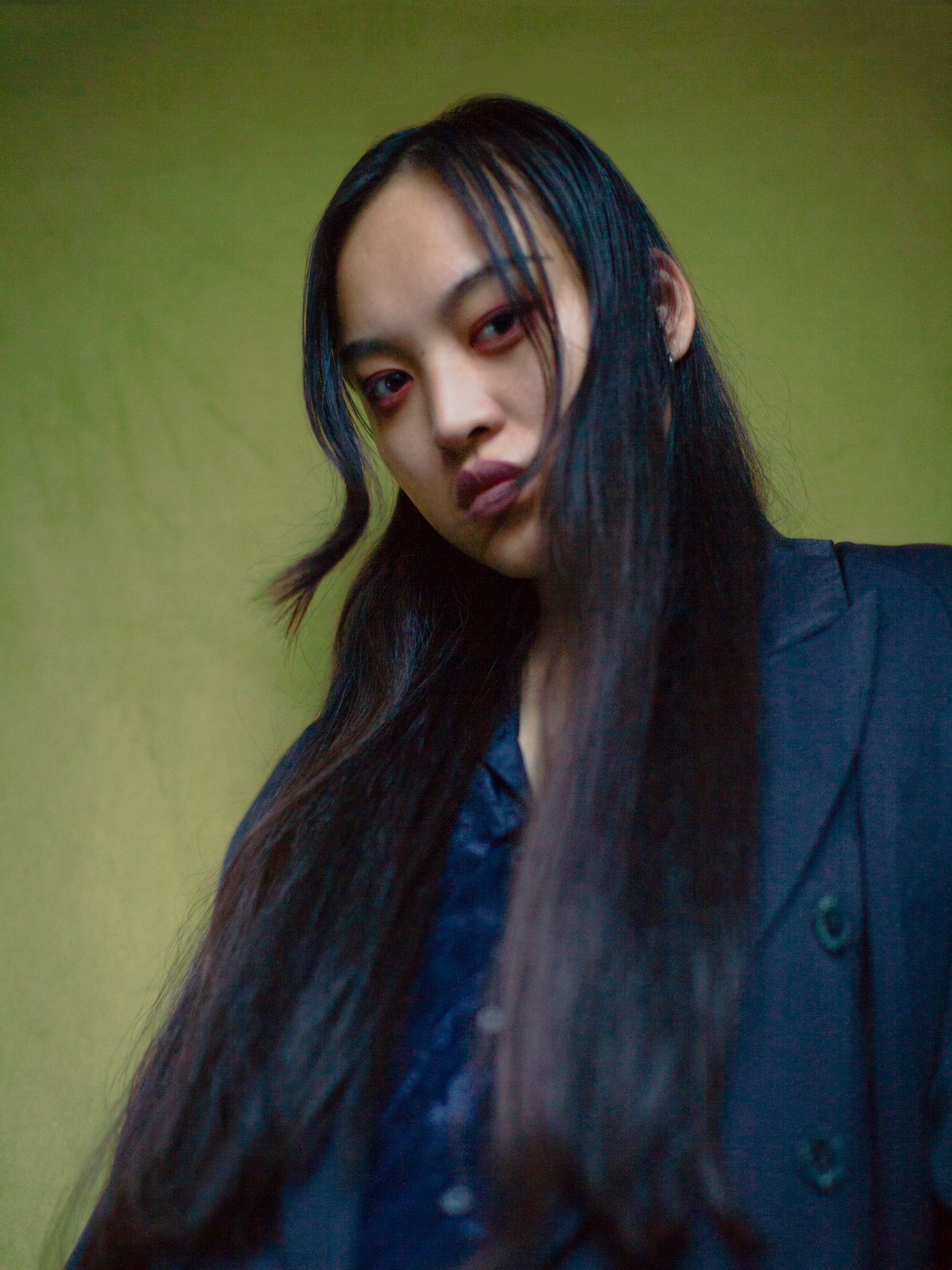 "When I was younger, I wasn't sure if my voice could be heard," she explains. "So I was shouting a bit too loud. My work is more mature now. I've become a simpler person. The expression still comes from life, but my way of deconstructing it has developed layers." This is also something you also feel in her mesmerizing live performances. To create an intimate connection with her audience, Pan uses sound, movement, and improvisation in what is more performance art working around the idea of sound beyond music, than traditional concert. "I leave space for the viewers and invite them to go wherever they want. I feel more like a generator than a feeder. They will understand if they want to. They are my lovers. They just don't know it yet."
Touring until the end of the year, she is already planning her next album, aiming to explore experimental pop and the range of her voice. "The human voice is the most exciting sound resource. Voice distinguishes you from everybody else. It doesn't grow old."
Credits
---
Photography Bex Day
Photography assistance Eva Zorbazanett.