the 10 breakout boys of men's fashion week
These are the fresh faces to know.
|
22 January 2019, 12:45pm
This article originally appeared on i-D UK.
Each new season of menswear shows brings with it a procession of boys who have their hearts set on landing some of the most sought after shows in the business. Sometimes, it can be a slow burn: season after season spent turning up to castings until the major houses give them a spot on their catwalks. Many hope to find common ground with a designer, and cement themselves as somebody's muse.
It's the kind of serendipitous connection that's made models like Michael Walker and Peter Dupont go-to guys for Alessandro's Gucci and Kim's Dior respectively; reliable and recognisable faces that epitomise a brand. For autumn/winter 19, a coterie of new faces arrived with their hopes set on reaching similar levels of success. From the likes of Ottawa Kwami making his mark on brands like Louis Vuitton and Jil Sander, to the Donegal-born Ferdia Gallagher appearing out of nowhere to become the face of Hedi's Celine, these are the 10 new faces of the menswear season to know.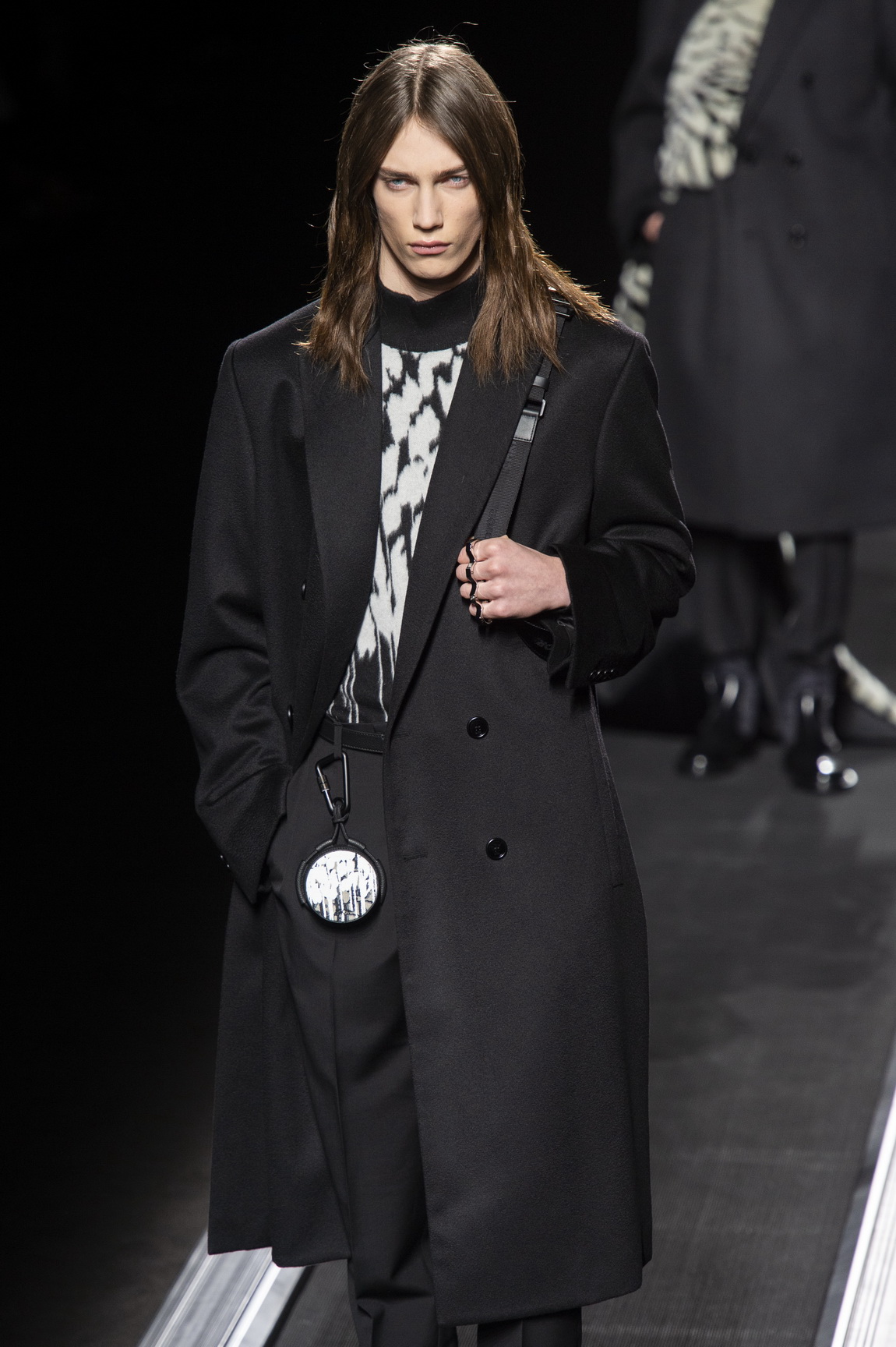 Last summer, Freek Iven was lounging around at a music festival near his hometown when a scout from Rebel Management spotted him from afar. Fast forward six months and this 17-year-old Belgian kid just made his catwalk debut opening Miuccia's landmark autumn/winter 19 Prada show in Milan. It's a gigantic jump for any young model to make -- considering he's barely dabbled in editorial work either -- and it's made even more impressive by the fact he followed his Prada gig with just about every high profile show in Paris. Plenty of respected fashion houses from Louis Vuitton to Dior have their eyes on Iven; for now though, he's got to finish high school before he jumps into fashion full time.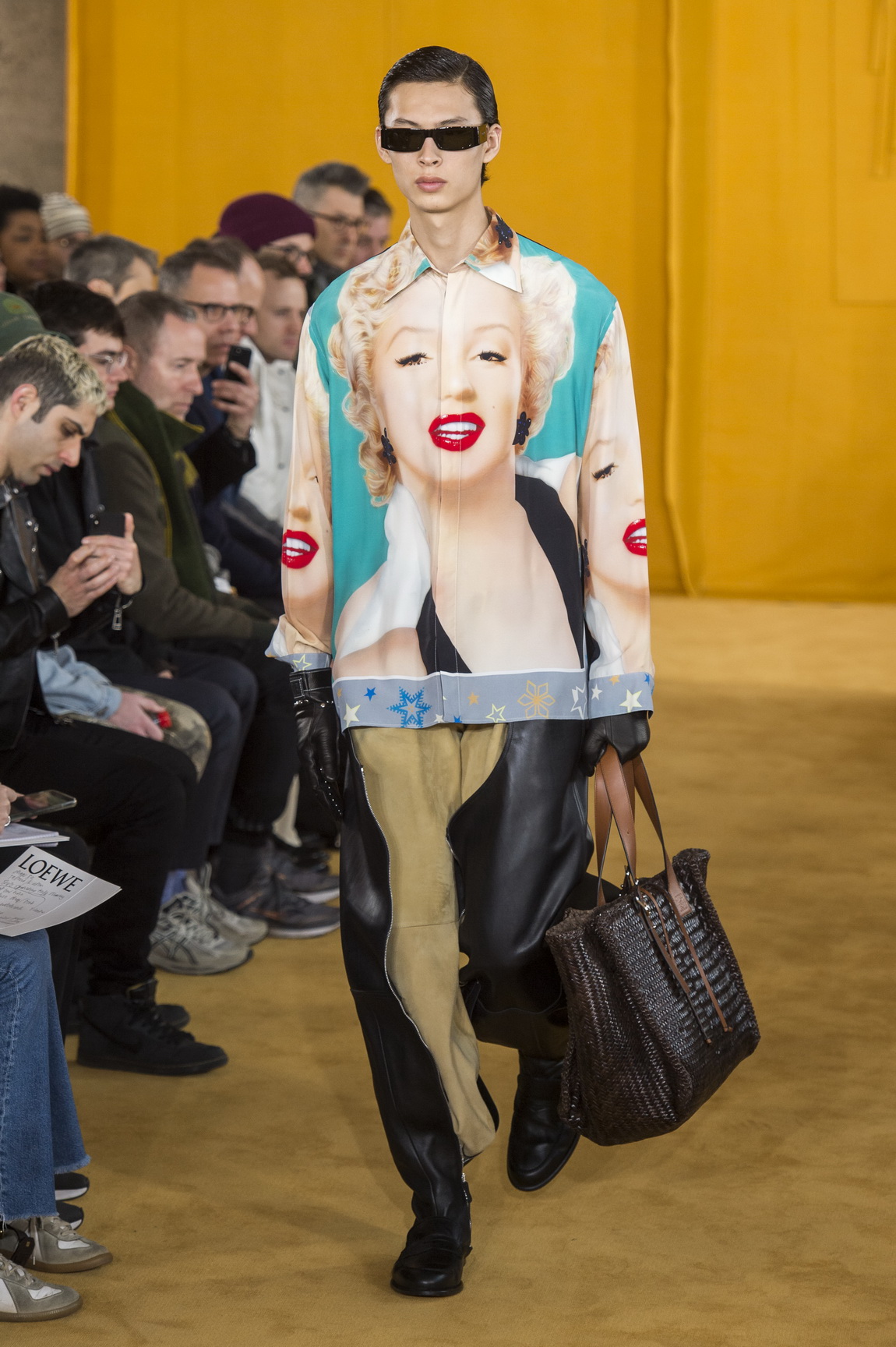 From the first day of men's fashion week right through to its bitter end, this Beijing-born face was there to witness it all. After a booked and busy spring/summer 19, walking for Raf, Cerruti, Dries van Noten and Alexander McQueen, Yang Hao jumped in at the deep end, appearing at just about every London show of note before smashing Loewe, Fendi, Dunhill and Louis Vuitton too. It's still early days for this guy, who's signed to Elite in the three major fashion cities, but after his killer stint in front of the fashion cognoscenti in 2019, his profile (and considerably modest IG follower count) is set to shoot up. And since he's blessed with the ability to flirt with a camera, don't be surprised if he becomes a campaign boy this year too.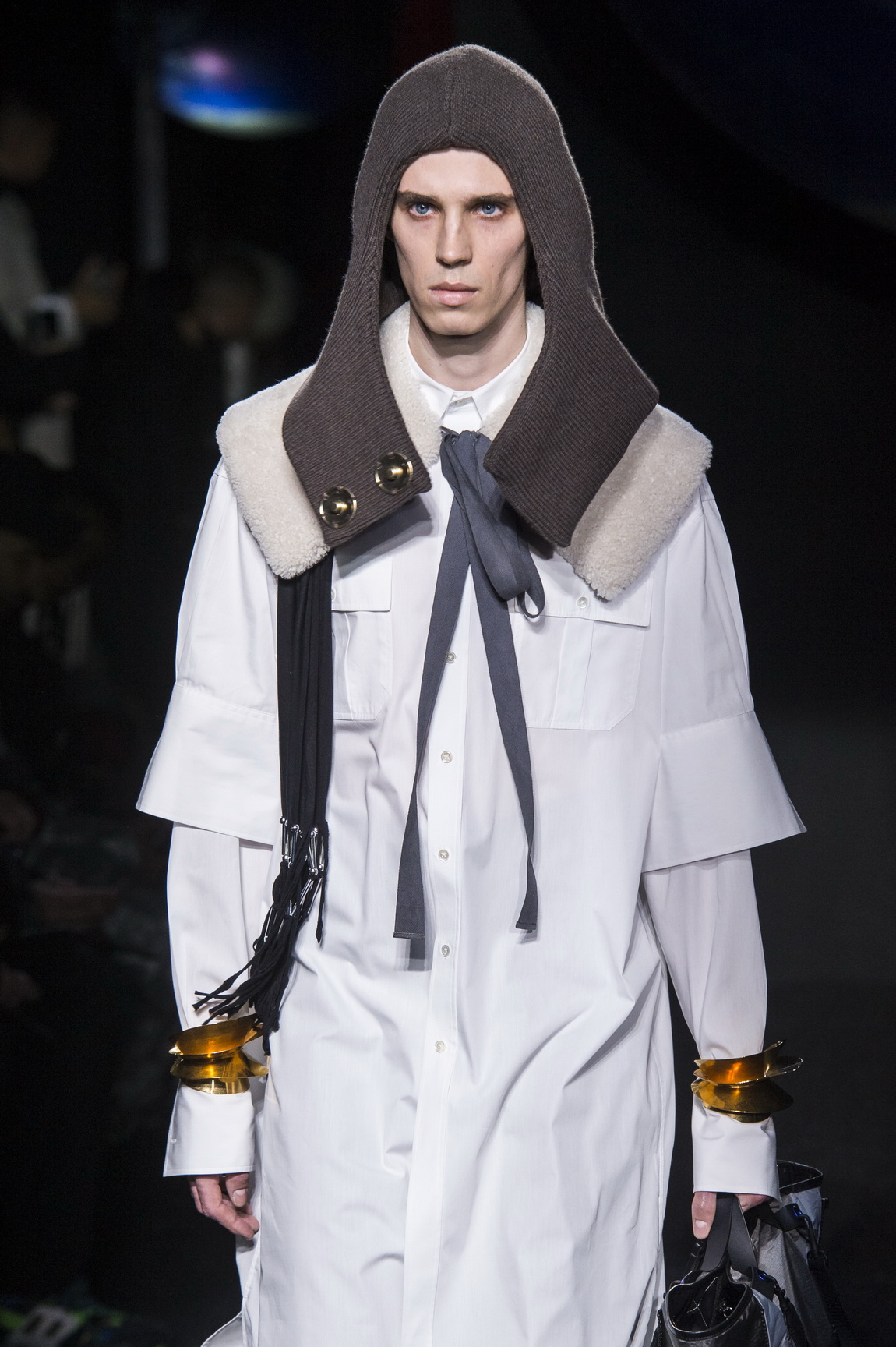 Born and raised in the serene Scottish borders, Jack McQueen has a distinctly British swagger about him when he hits a runway: by turns a sartorial-favouring countryman, a day-glo raver and an uber-serious Brit Pop boy with slicked back hair. When he first burst onto the scene last season, cast as an exclusive in Milan for Prada's spring/summer 19 show, he managed to catch such a strong wave of attention that he completed a mighty first round trio, following Prada up with walks at Valentino and Alexander McQueen. One season later and he's causing a stir once again. After closing David Beckham's Kent and Curwen in a regal striped peacoat, he jetted off to Paris to complete the Jonathan Anderson double whammy: walking for the designer's namesake brand alongside a killer Loewe look too. When he's not doing the whole modelling thing, you can find him back in Glasgow, where's he's studying Chemistry.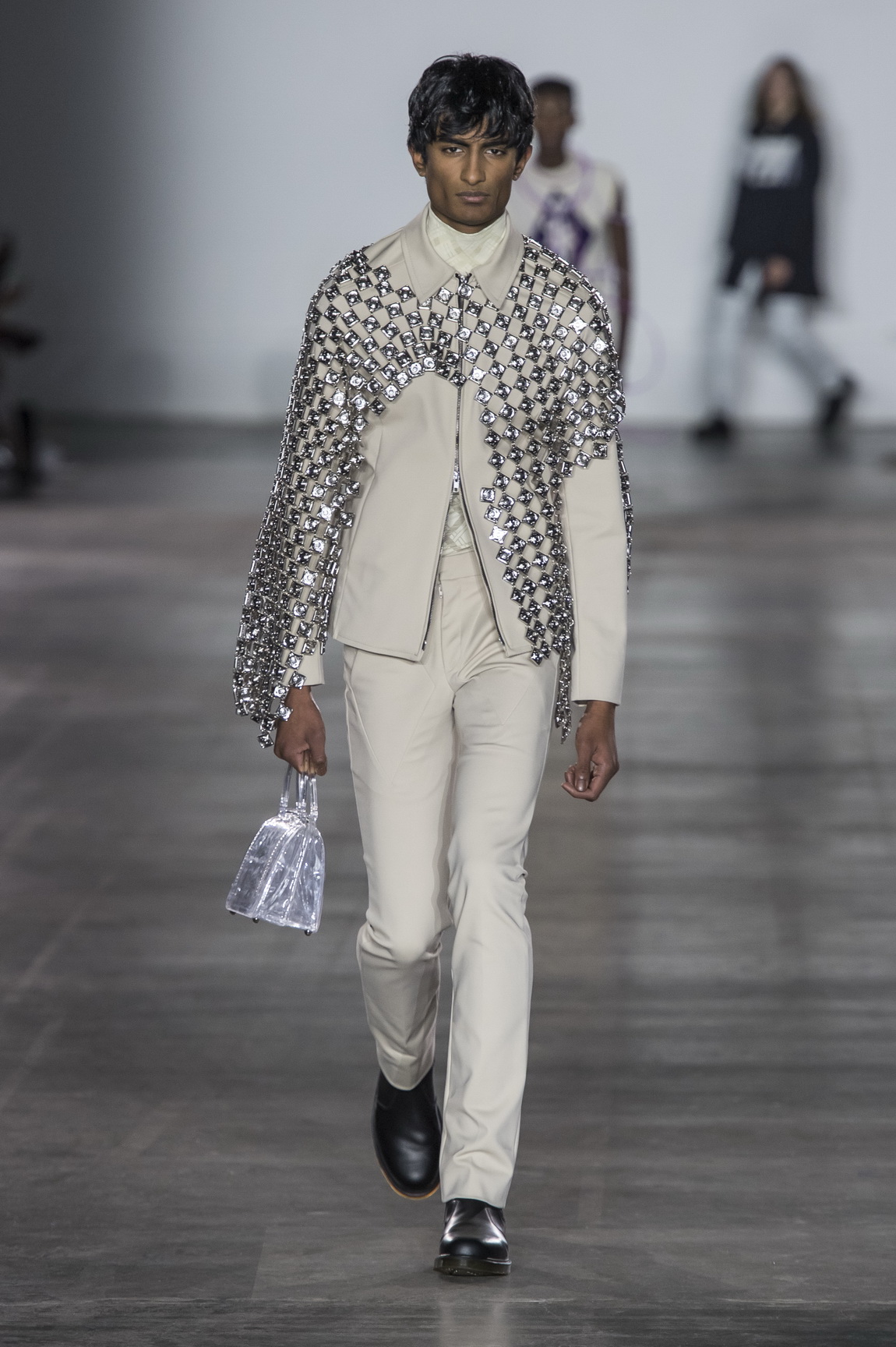 Rishi Robin arrived, seemingly out of nowhere, and walked every major show in London, Milan and Paris this season. 19 years old and born in Antwerp, he made his debut at Ermenegildo Zegna last summer before coming back with vengeance for autumn/winter 19. Amongst his most notable appearances this January? Closing Chalayan in a deliciously tailored olive green tracksuit, looking like a prince in glitzy chainmail (while carrying a see-through handbag! Kitsch!) at Stefan Cooke, and stopping traffic in a neon yellow duffle coat at Versace. Not much is known about who Rishi is outside of the fashion scene (he has a finsta in his IG bio for the Day Ones instead), but we're pretty sure if a boy can run amok on one season like this, his future on the scene is looking bright as hell.
Kristers Krumins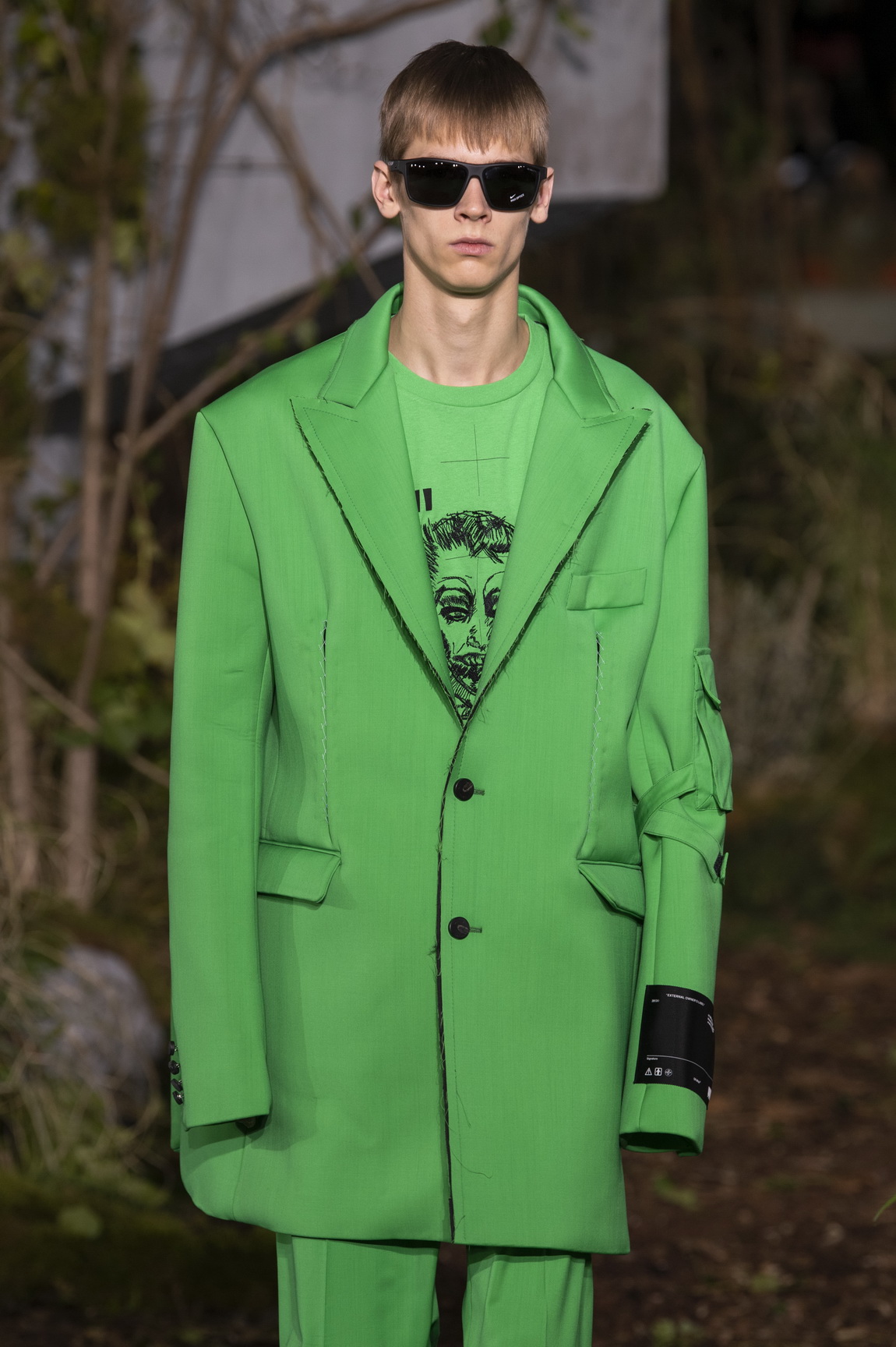 Latvian lad Kristers Krumins arrived on our runways last summer as one of the fascinating and distinctive new signees to 'THE BRO' portfolio. Almost instantly, he was a hit with casting directors, walking for Raf Simons and stomping down Virgil's rainbow runway for Louis Vuitton in his debut season. This time around, the doe-eyed, dirty blonde Eastern European is in everybody's line of vision, and he's quickly become one of the most prevalent faces on the scene. Kicking things off with a Craig Green appearance in London, he sauntered over to Pitti Uomo for ALDOMARIACAMILLO's debut showcase before hitting Milan hard: MSGM, Fendi and, finally, closing Off-White's strongest show yet in that ostentatious and boxy green suit. Paris was pretty solid too, as he returned to Raf and Louis Vuitton before making his biggest power move yet, by closing Kris Van Assche's new Berluti side by side with our queen Adut Akech.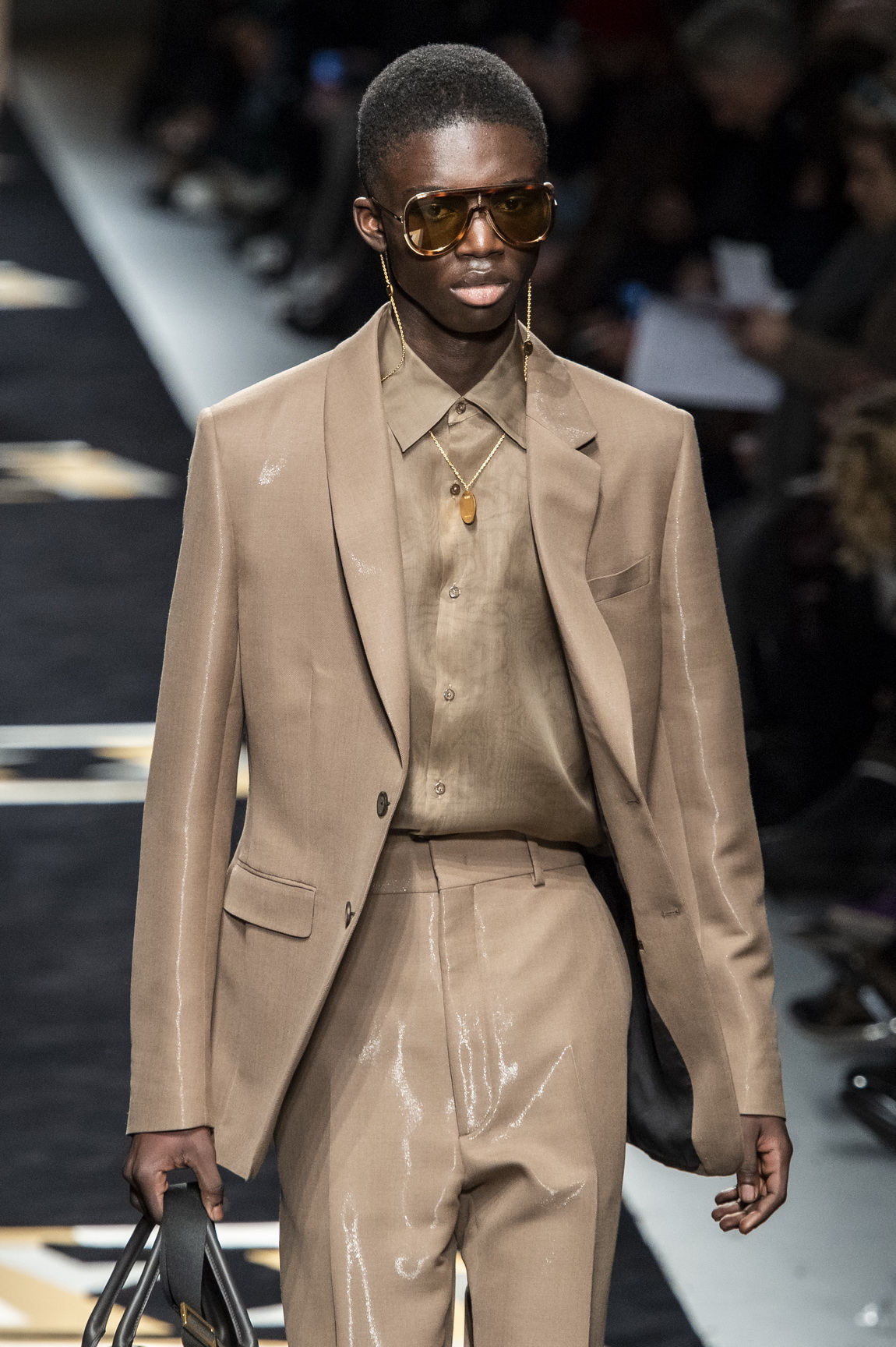 Of all of 2019's brand new faces, Italian-raised Jeremiah Berko Fourdjour seems to have had the most jaw-dropping debut season. Having signed to his mother agency Supa in London, this Ghanaian-born model entered autumn/winter 19 with a bang. An appearance at Craig Green in London lead to a killer Milan: MSGM, followed by Prada, followed by an opening slot at Silvia's scintillating Fendi show. His segue into the Paris scene was just as fruitful, as he rocked up to Valentino, Loewe and Kim's conveyer belt Dior catwalk before rounding things out by looking slick for Paul Smith. First season, 10 shows; expect Jeremiah to be everywhere for spring/summer 20.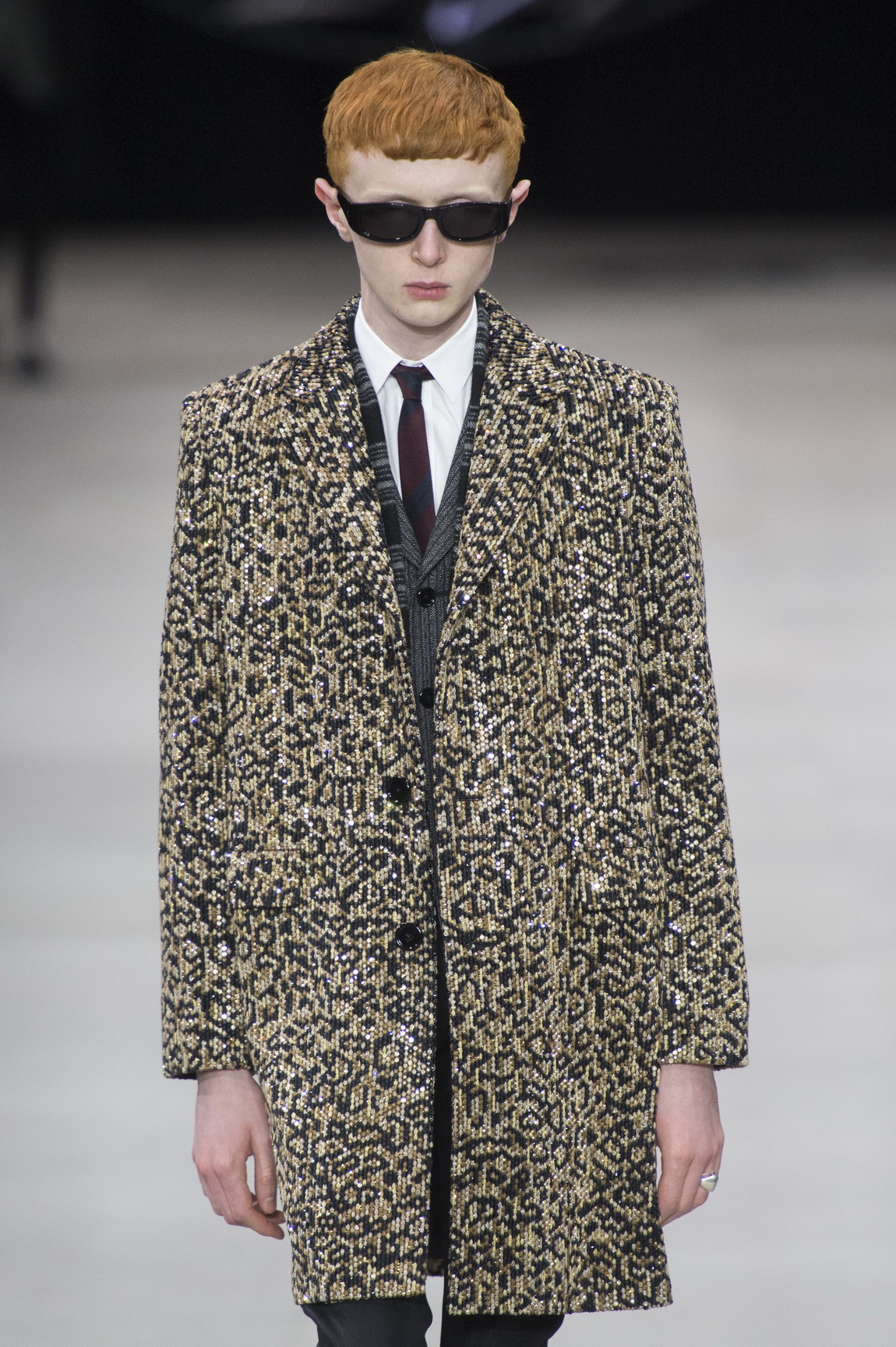 Ferdia Gallagher is a Donegal boy by blood: 19 years of age with a flash of violent ginger hair and a sullen, sharp jawline that could slice every one of your fingers off. It's no surprise that Hedi Slimane chose to debut his first standalone menswear collection with this kid at the forefront. The teenager, who's just moved to the French capital and signed to Banana Models, made his exclusive catwalk appearance on the closing night of Paris Fashion Week for Slimane's Celine, and has had casting directors asking "Who's that bloke?" ever since. Already a big deal on Instagram, where he boasts a cool 13k followers, he spent the last six months working in his aunt's paper shop in Ireland. Now he's one of the most talked about kids of the high fashion circuit. "I've always been interested in fashion, so [walking for Celine] is really exciting to me!" he tells i-D. "To be a part of the industry now just feels surreal."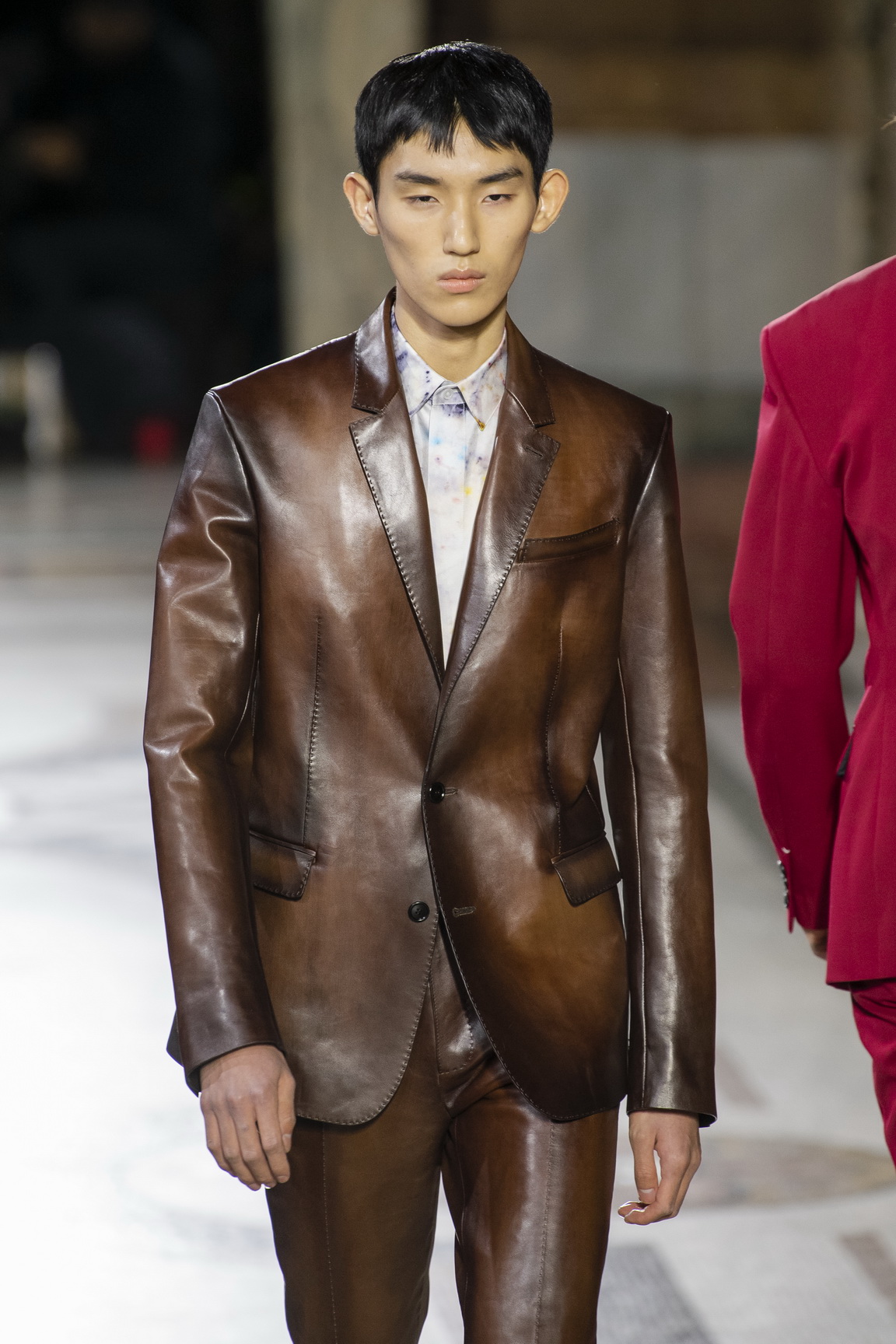 Like some sort of superhuman fashion kid, Seoul-based Jun Young Hwang swooped into Milan Fashion Week and proceeded to walk 13 shows in just nine days. Fawned over thanks to his sharp cheekbones and dark tufty fringe, his stints in Paris and Milan saw him tick off some bucket list brands on first try. Walking for MSGM, Prada, Dries Van Noten, Valentino and J.W. Anderson over his first few days, his fashion week reached its dramatic crescendo as he stepped on the catwalk as Berluti's opening boy. But just because he's in the industry doesn't mean he's all wrapped up in fashion. Fun fact: Jun is a gigantic football fan, and this time last year swung by Old Trafford to watch a game or two!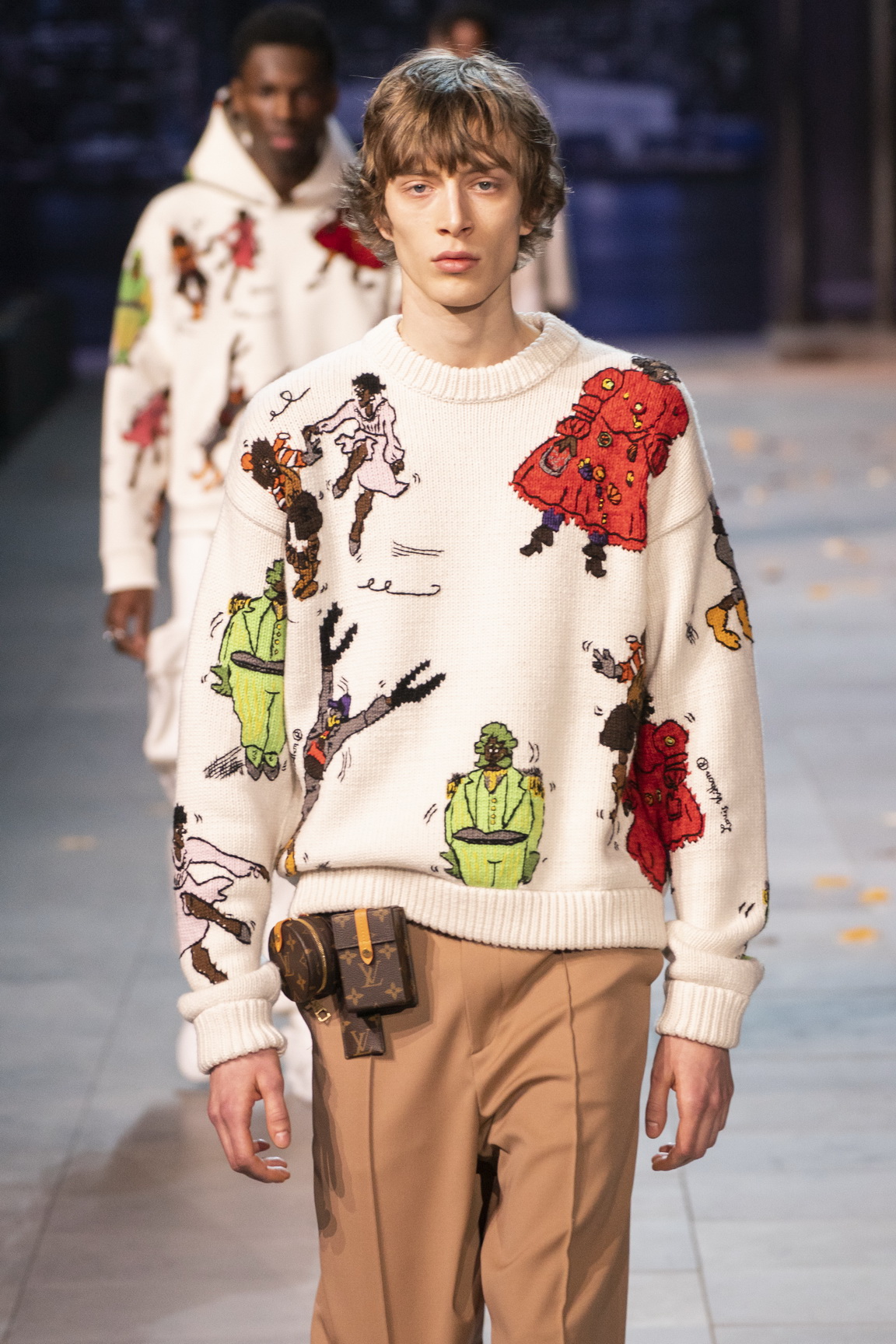 Much like Freek Iven's career path so far, it's a real power move to make your catwalk debut for Prada; even more so if -- like in Maikls Mihelson's case -- it's a whole menswear season exclusive. This Latvian-born boy with sharp and pronounced features (another member of the burgeoning 'The Bro' portfolio) has an air of Paul Hameline about him, and has been luring casting directors left, right and centre for his breakout season. Having been a favourite of Givenchy's and shot by Willy Vanderperre last year, he kicked off his 2019 with a line up of strong appearances: first Neil Barrett, then MSGM, before returning to familiar territory with a Prada walk too. Paris, a place where moody and artistic looking models go down a storm, was kind to him too. Throughout the week he walked for Loewe, Louis Vuitton, Dries van Noten and Raf Simons, but it was bookended by coveted opening and closing slots. His Valentino appearance with slicked hair, ears pierced and a UFO embroidered peacoat felt like a proper moment, while he rounded out the week marching down the catwalk for Paul Smith. Not bad for someone who had barely experienced a whiff of the fashion scene half a year ago.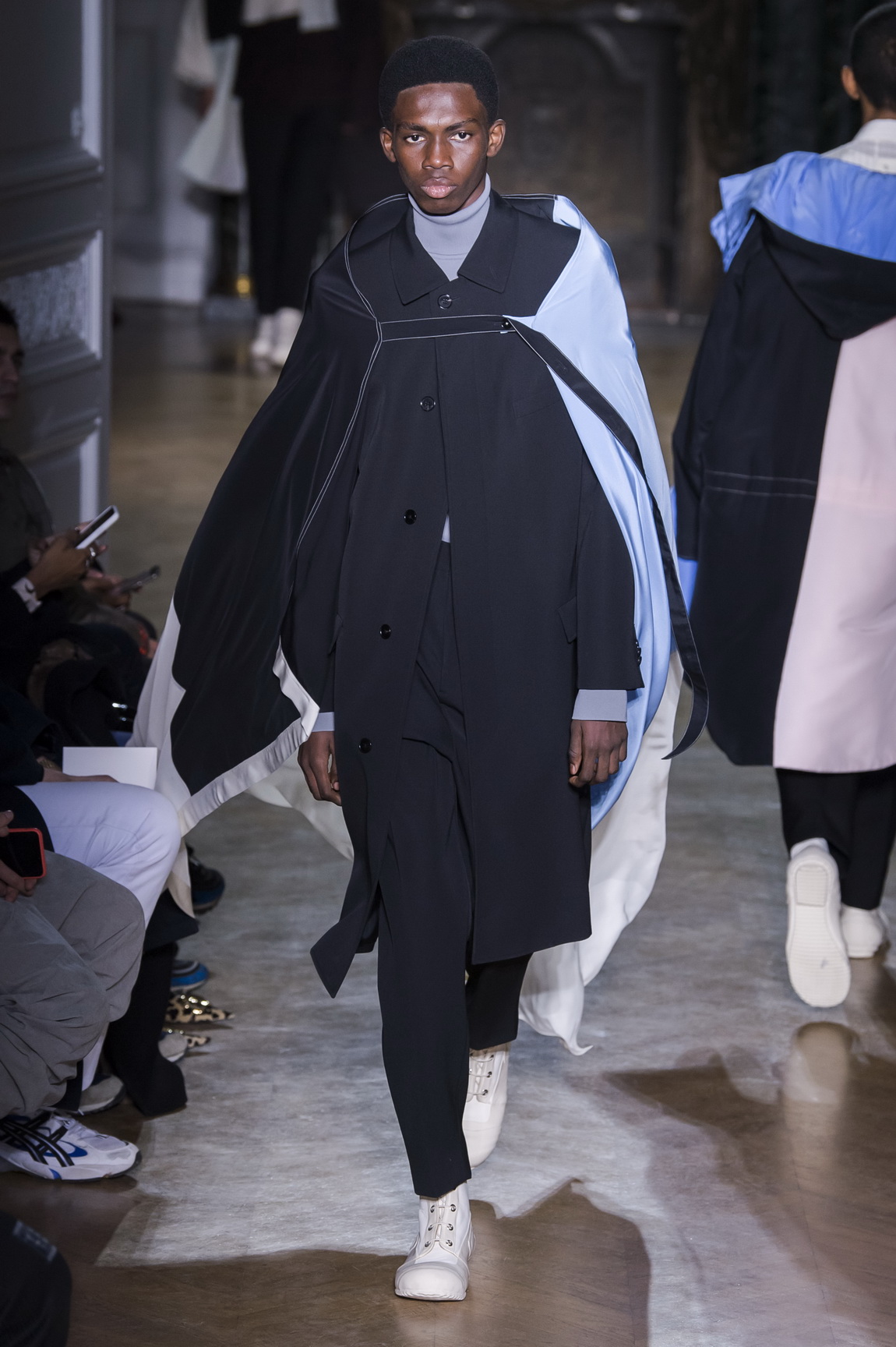 Nothing screamed 'executive businessman on his way to steal your girl' this season quite like Ottawa Kwami in a burgundy suit with a marching turtleneck and briefcase, strutting down the catwalk at Kris Van Assche's debut Berluti show. The Ghanaian model, based in Accra, imploded onto the European fashion scene last summer as a semi-exclusive for Virgil's Louis Vuitton, before going on to make bigger waves with some stellar lookbooks and editorials throughout the year. But 2019 feels like his moment has finally arrived: bookings at Marni, Acne Studios and Fendi. Furthermore Lucie and Luke Meier at Jil Sander's go-to casting director, Henry Thomas, selected him to close their show. With a solid IG following and friends with other guys in the industry (including one of our other favourites, Alton Mason), now feels like the time to finally get clued up on Ottawa Kwami's gig. Star in the making? Shit, he's already there.
This article originally appeared on i-D UK.