Photography Mitchell Sams
christian dior goes to haute couture circus
Maria Grazia Chiuri stages a dazzling celebration of harlequins, ringmasters, clowns and acrobats.
|
22 January 2019, 10:17am
Photography Mitchell Sams
This article originally appeared on i-D UK.
It's a circus out there! No, not the fashion world, although, come to think of it… Dior's latest haute couture show was a dazzling celebration of all things cirque, from harlequins to ringmasters to clowns; acrobats to tattooed Victorian women; to the glittery, gaudy outfits designed for the ultimate pre-screen entertainment.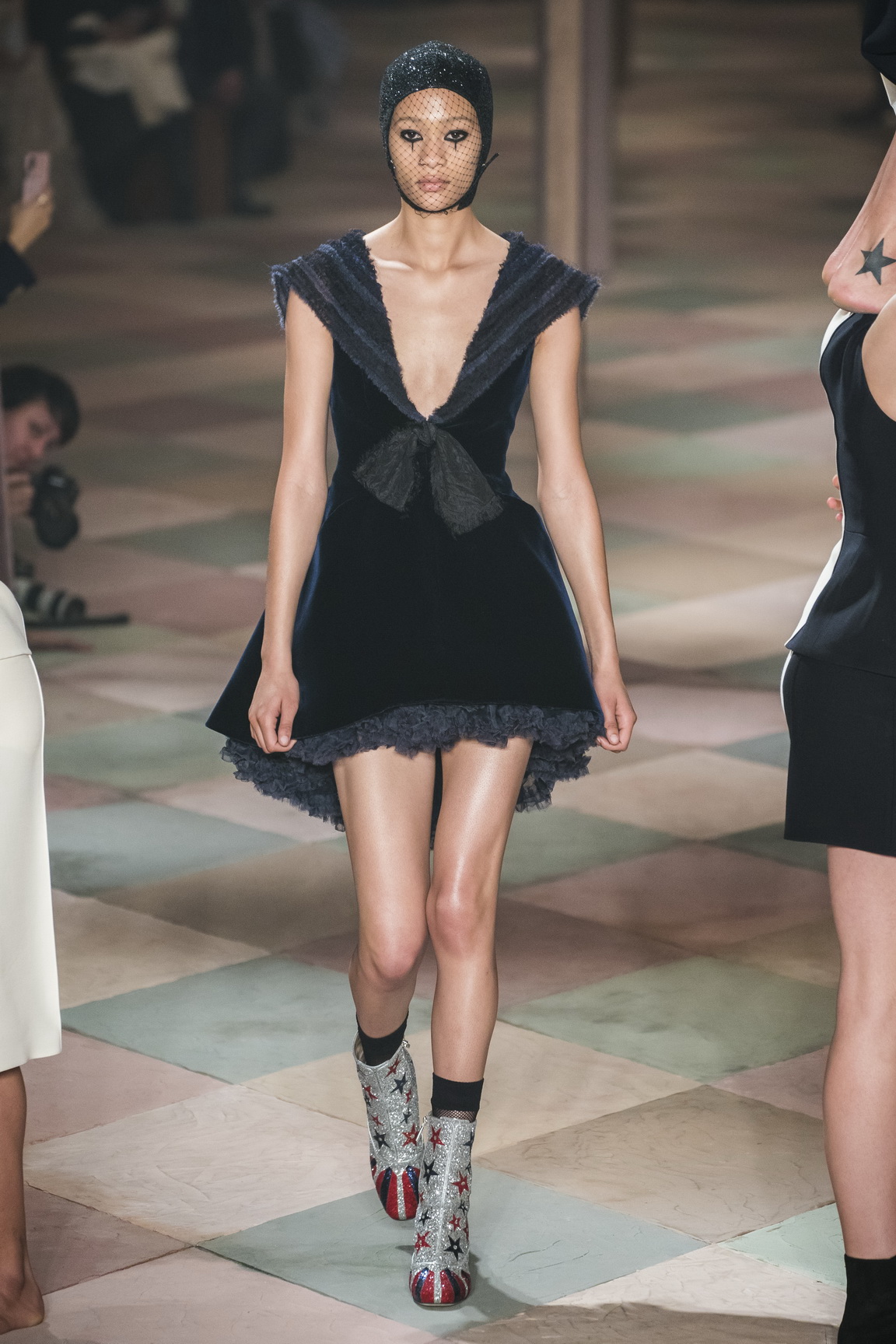 Why? Dior's creative director Maria Grazia Chiuri was drawn to the artistic inklings of the circus; Picasso, Diaghilev and Cocteau had famously joined forces to develop a circus-inspired ballet 'Parade' in 1917. Christian Dior himself was fond of the Cirque d'Hiver, which is where Richard Avedon famously photographed Dovima straddling two elephants in a Dior gown. Besides, that Victorian notion of a circus and its peripatetic -- if not slightly dark -- spectatorship isn't so far from today's state of social media (hall of mirrors!) or celebrity culture (celebrity tamers!) or even fashion's own street style circus.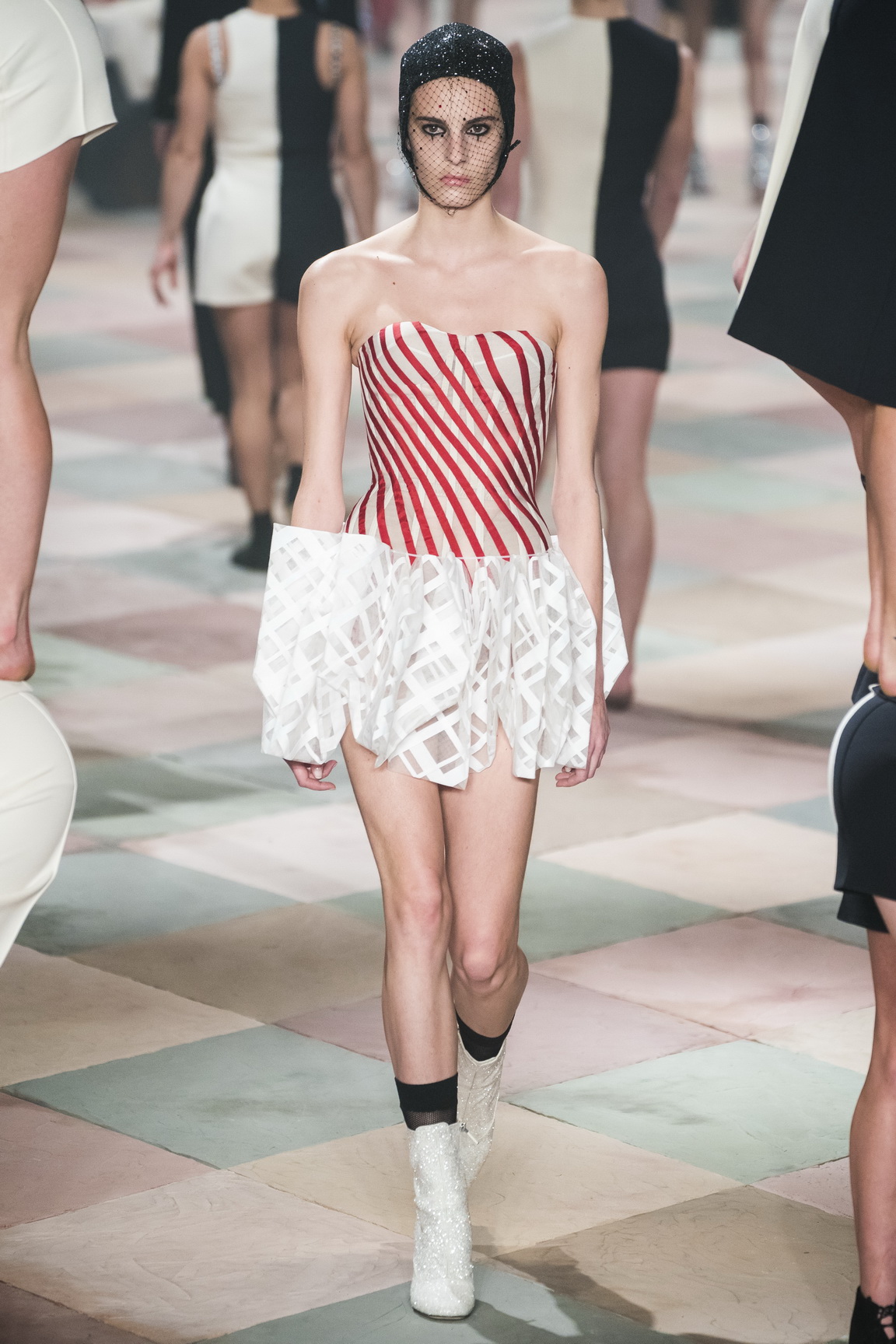 The theme gave MGC an opportunity to continue collaborating with remarkable female performers. At the Resort 2019 show, she brought incredibly talented Mexican 'Escaramuza' equestriennes to Chantilly. In September, her ready-to-wear show was set against a backdrop of the Tel Aviv–based choreographer Sharon Eyal's dance troupe. This time, she invited London-based acrobatic troupe Mimbre to stage the show. Choreographer Lina Johansson said that her company was about drawing on the rich history of the circus and leaving behind the outdated traditions. In other words, no animals; no men throwing women around; no P.T Barnum-esque exploitation. The 18 acrobats at the show were a mix of ages, body types and nationalities, but what they all had in common was astonishing physical strength.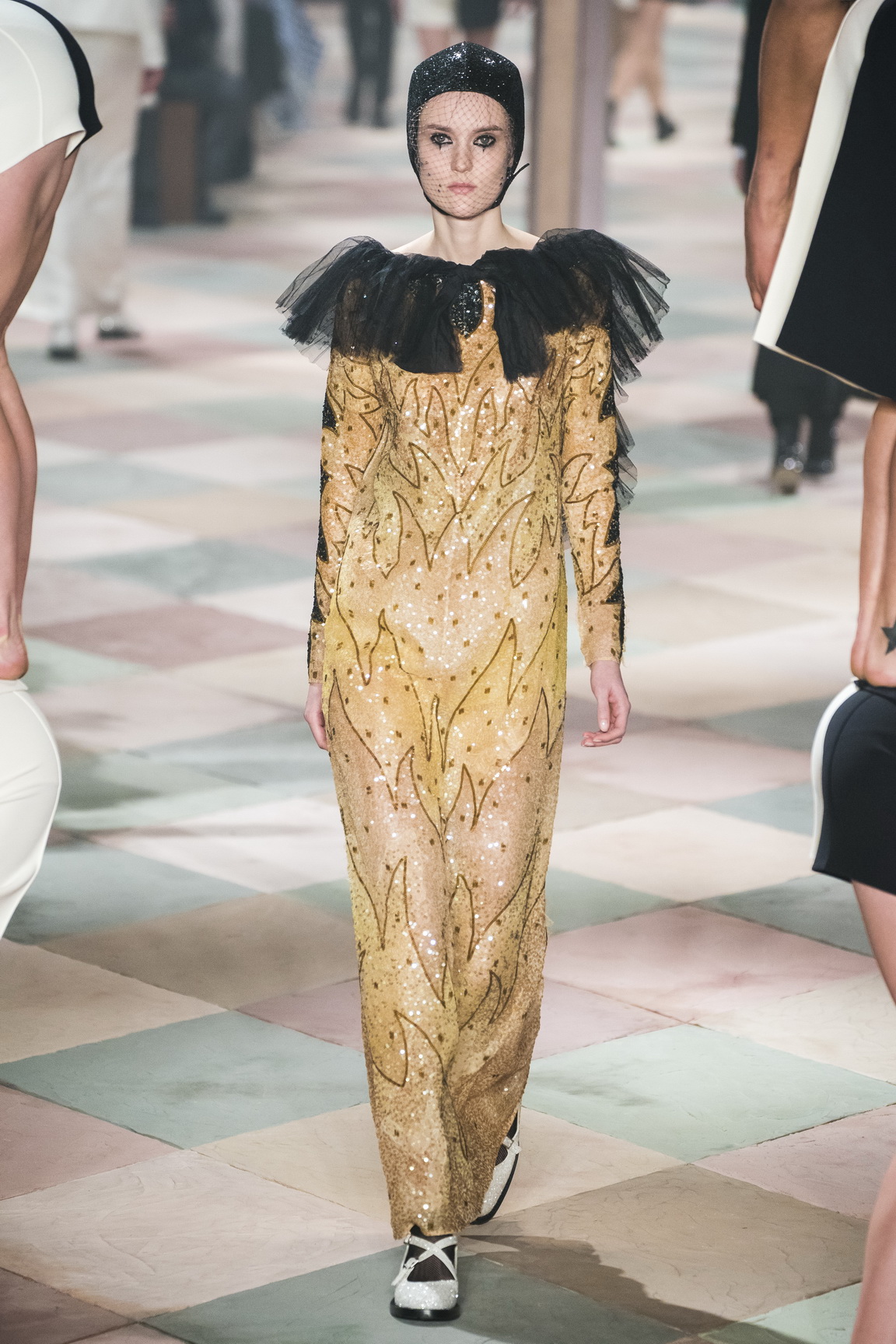 "When we speak about fashion, we speak about humanity, and it's big," said Chiuri before the show. She was sat in front of a board depicting her disparate references. There was a portrait of Maud Wagner, considered to be the first female tattoo artist in America. There were photographs of the ornate work of costumier Gérard Vicaire, who died last year. There were vintage posters, impressions of the circus by Picasso and Chagall, Cecil Beaton's portrait of Charles Henri Ford and even a handful of Cindy Sherman's self-portraits as a clown. Chiuri quoted from Silvie Nguimfack-Perault's study of clowns: "Is it a man or a woman? It's neither one nor the other, it's a clown."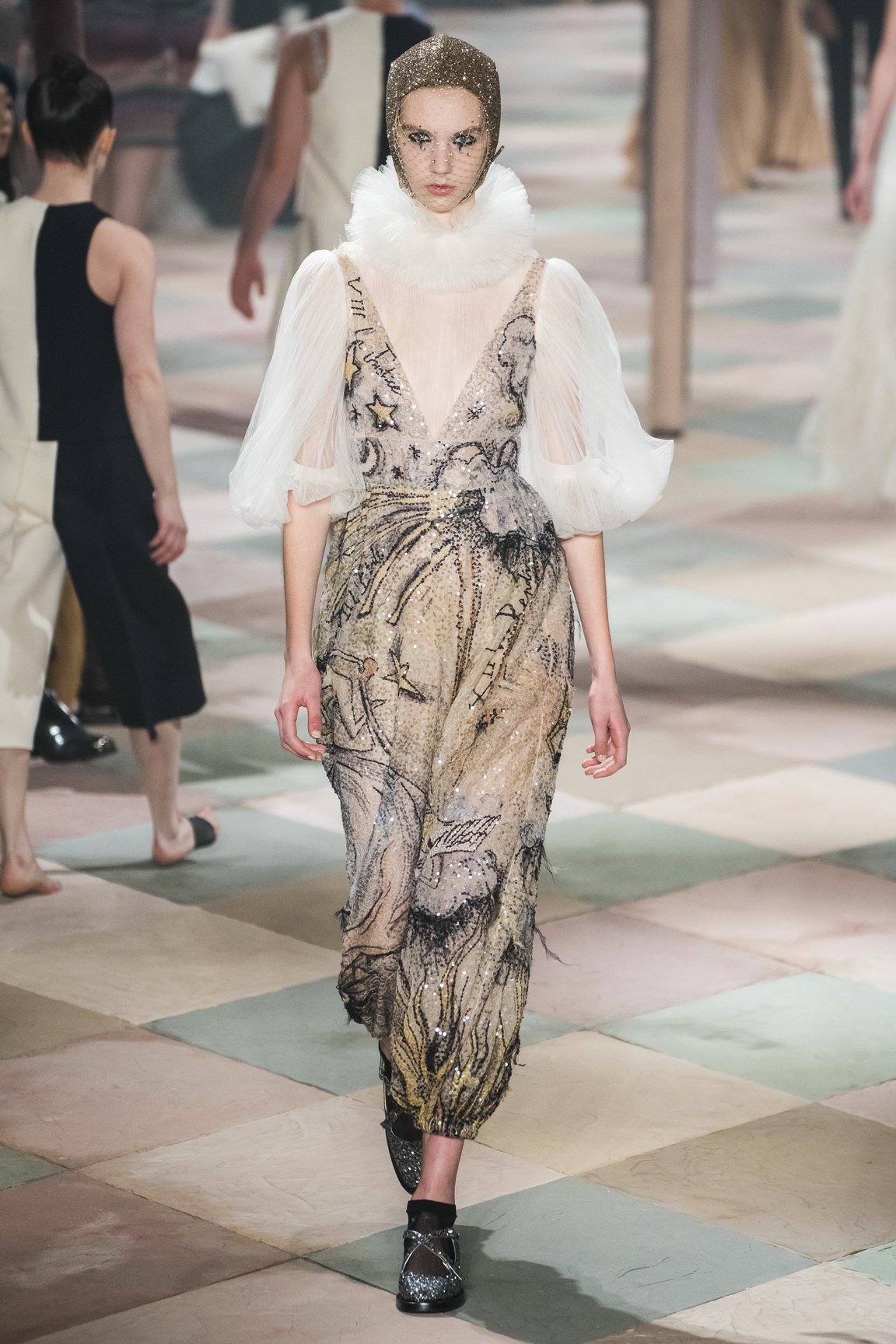 Cue a line-up of streamlined tuxedos with exquisite ringmaster frogging, crispy organza dresses with Pierrot ruffs, dusky metallic silks woven into floating plissé gowns and knitted tulle bodysuits paired with faux-tattoo stockings. Many of the fabrics were washed-out to evoke the fading of circus costumes over time. There were also super-chic white organza shirts with light-as-feather layers of chiffon. "The ladies who come to us for couture want a full wardrobe," Chiuri pointed out. "Couture is just as much about a white shirt as it is embroidery and evening-wear."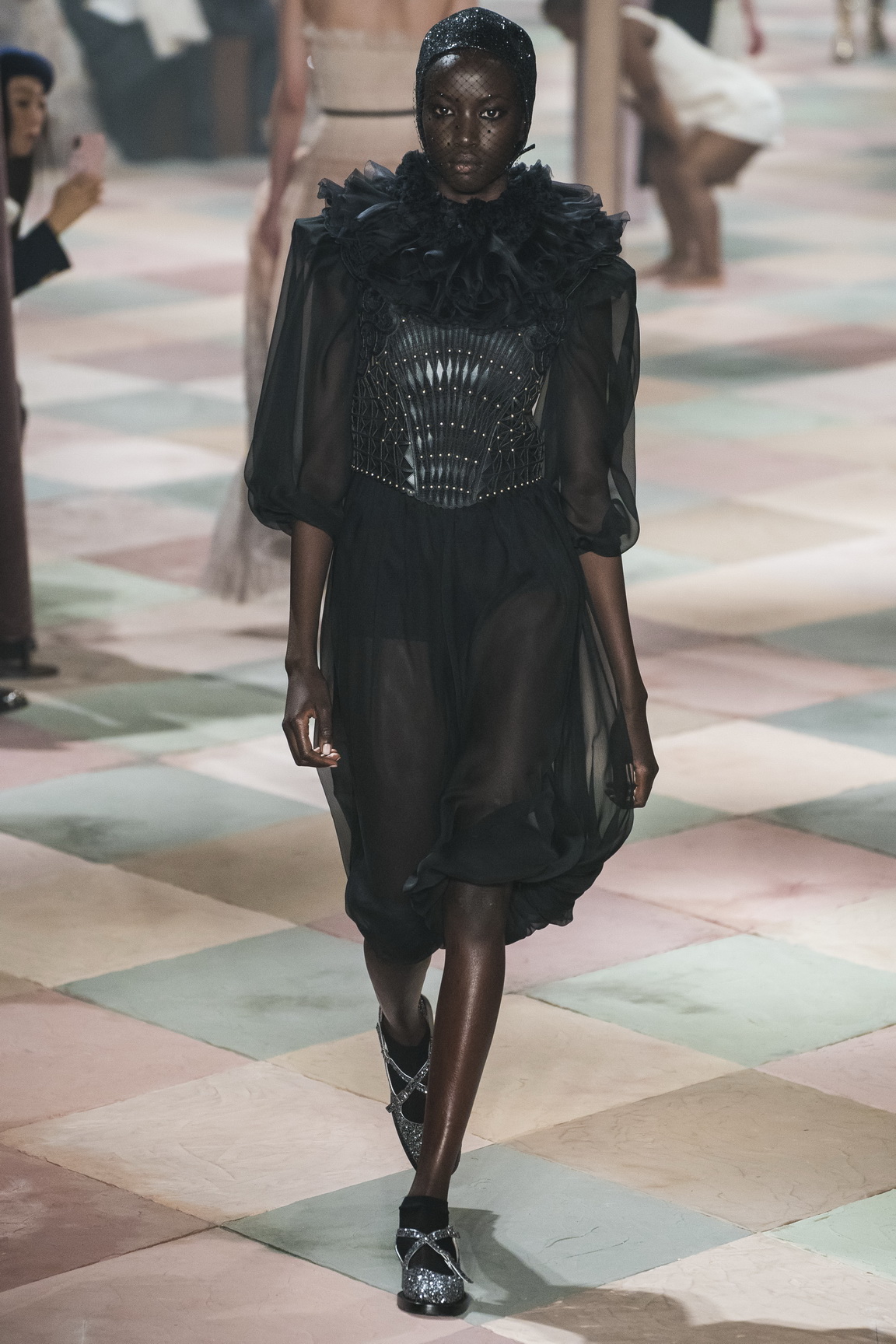 As for those dramatic gowns, many of them were actually jumpsuits with skirts worn over the top. "You have to make the 50s femininity for the modern girl," said Chiuri. There were a lot of ideas in this collection, but the strongest were the simplest, namely the suite of dark, sweeping tailoring. It immediately shifts the twee of traditional evening-wear drastically when you consider the possibilities of slipping off the skirt and replacing it with tuxedo trousers. Now there's a modern woman -- not just another a couture clown.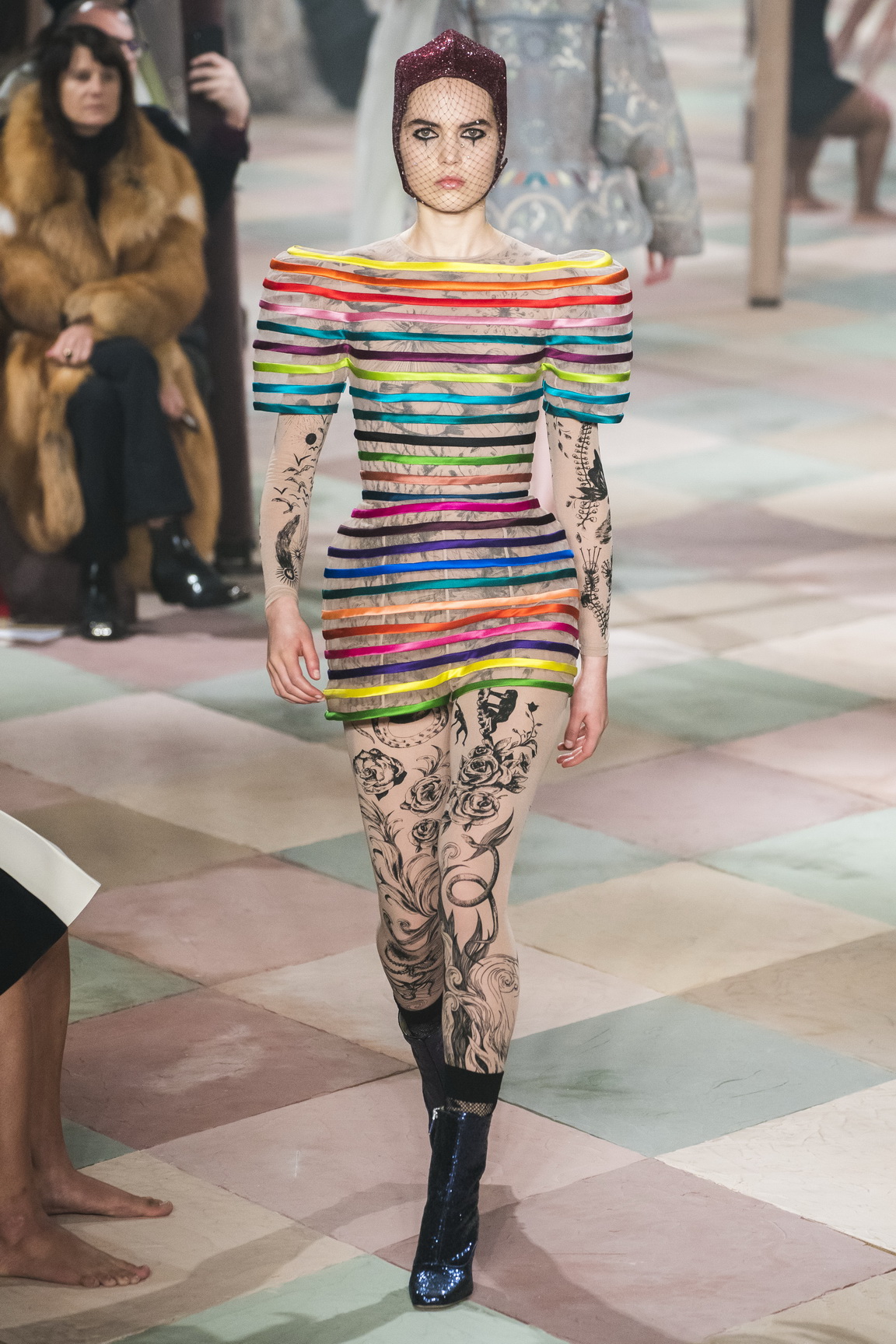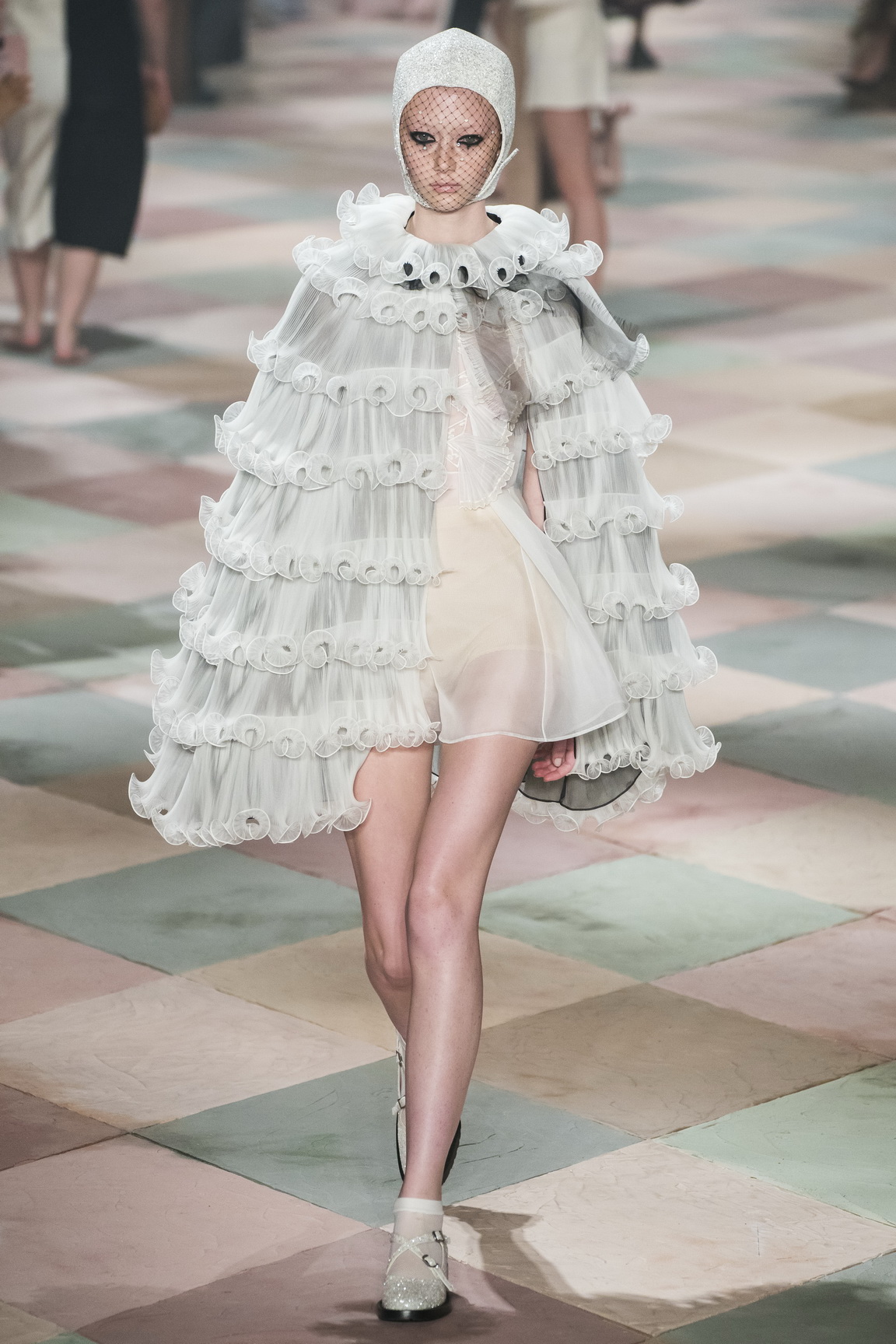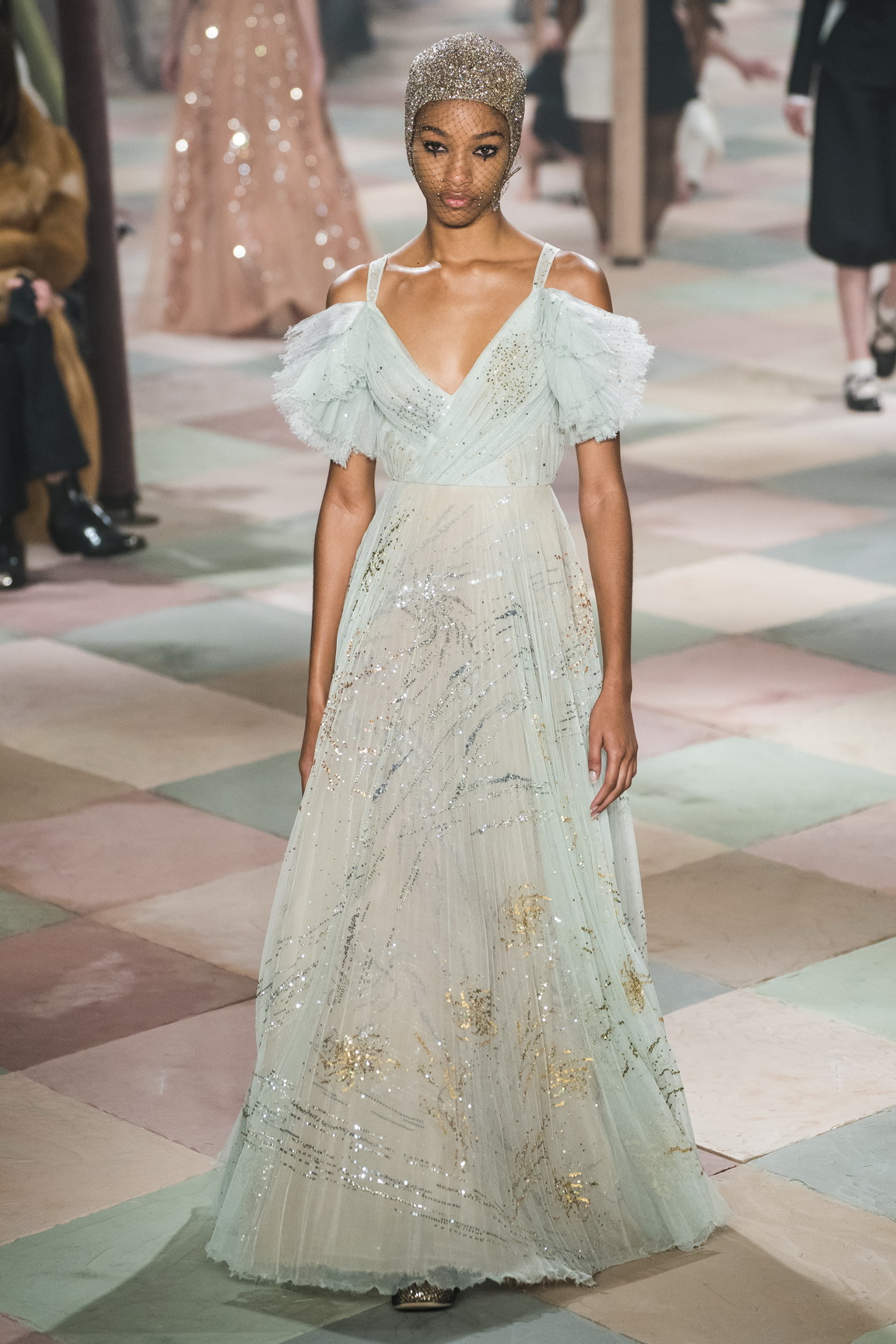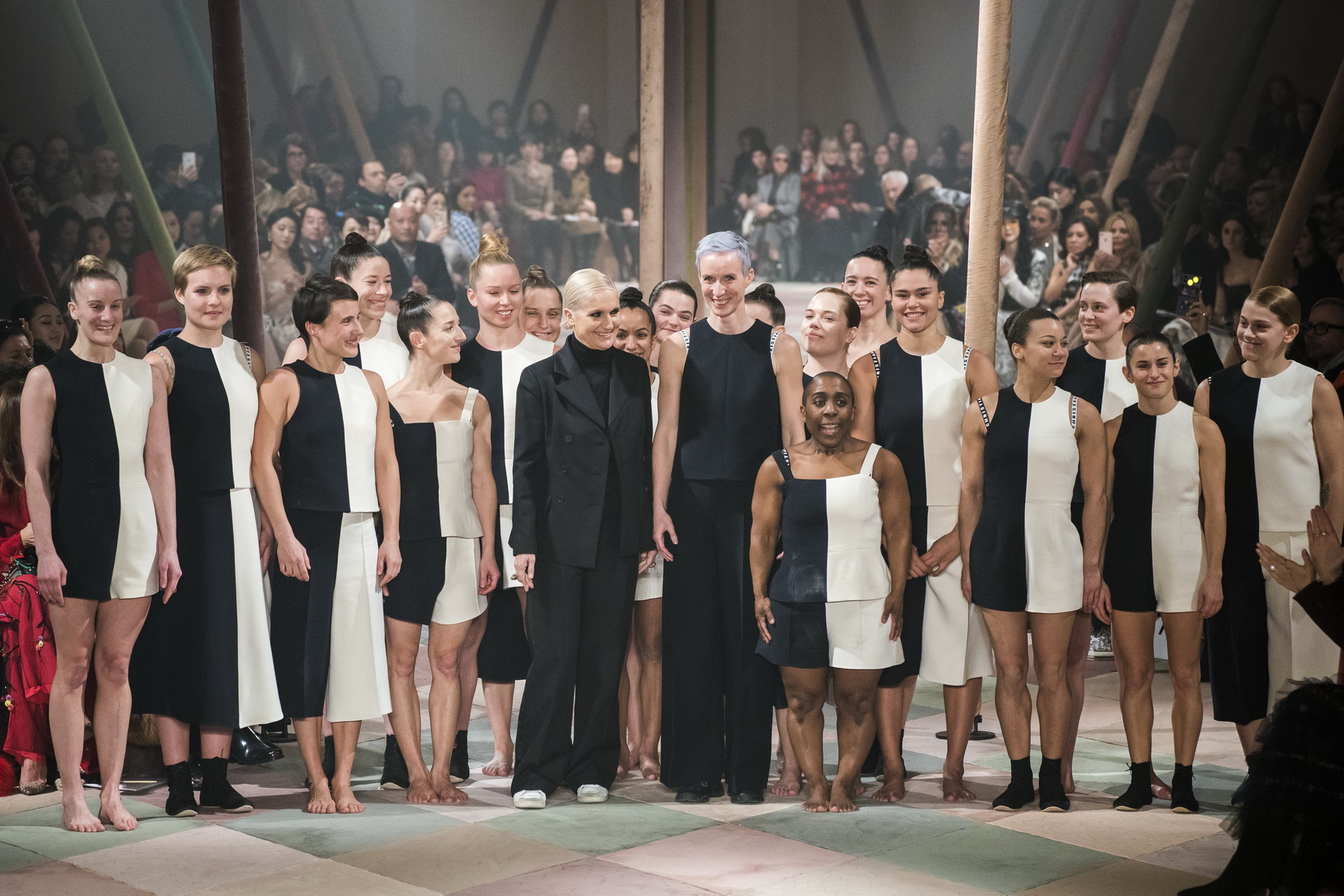 This article originally appeared on i-D UK.