sportswear and armie hammer come to the modernist german powerhouse boss
The Who, what and wow of Boss autumn/winter 18 collection
|
08 February 2018, 12:45pm
Who
Ingo Wilts, Boss's chief brand officer, is taking the German suiting powerhouse further and further away from its origins in tailoring -- to great effect. Yesterday he showed a gloriously sportswear influenced show, sending chiseled models out in an array of puffa jackets, big beanies and relaxed tailoring.
What
Ingo called the collection Sports Tailoring, which perhaps perfectly described what he was up to. When you think of Boss, precision and strict lines come to mind – both of which he carried into this sportier offering. Raincoats, appropriate for the season, came in shiny white and yellow, which seemed marvellously Paddington Bear amid a parade of really great plasticised cloaks, so big they almost went down to the models' ankles. An emerging trend this season, or perhaps one that's been building for a few seasons now, is the oversized top coat -- Boss showed an array of shapes to great aplomb.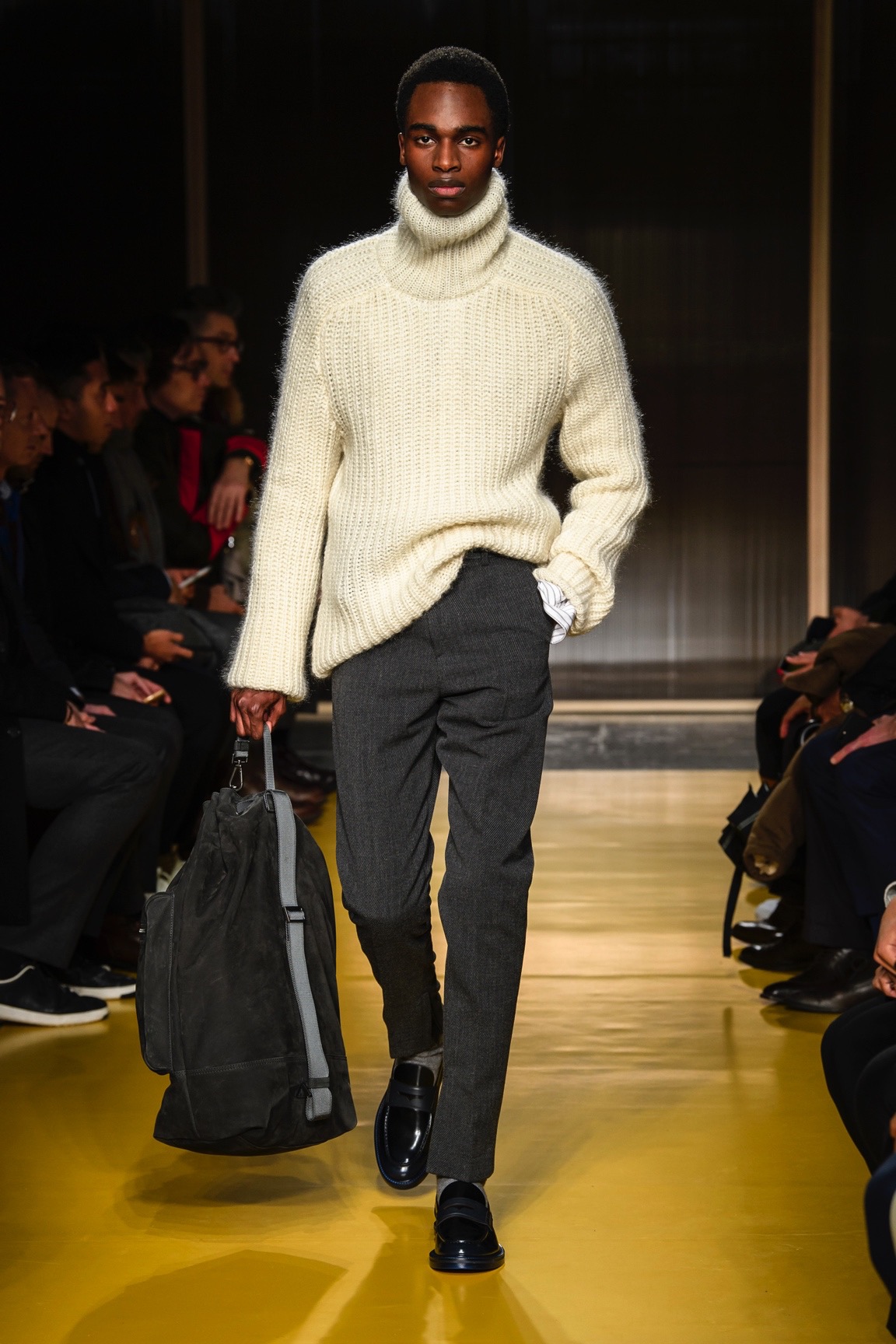 Wow
Armie Hammer, he of Call Me by Your Name infamy, was there looking incredibly tall and teutonic in a navy blue suit. If anyone has been taller or more square of jaw, please send them in our direction.