Courtesy of Sony Pictures Classic
loved 'call me by your name'? what to see, read, and listen to after the film
Our moodboard for all the TV shows, films, brands, and books that feel just as ripe as Oliver and Elio's queer romance.
|
27 February 2018, 7:35pm
Courtesy of Sony Pictures Classic
Call Me By Your Name is equal parts romance and mood piece. The film, directed by Luca Guadagnino, fills you with a particular joie de vivre through its arthouse visuals, continuous scenes, and anthemic 80s pop-heavy soundtrack. He makes it near-impossible to leave the theater not yearning to recreate the love, seduction, and whimsy the adaptation of André Aciman's 2007 novel is soaked in. It's rare to have a film shock your heart back to life and make you believe in love again. Almost as a rare as seeing a queer romance free of shame, trauma, and homophobia score three Oscar nominations.
If you're like us, you're probably dying for more of Elio and Oliver's love. Guadagnino has repeatedly teased plans to create a sequel to Call Me By Your Name — but we don't know how long that could take. So we've created a compilation of songs, films, tv shows, books, and even fashion designers to feed your newfound romanticism. Our "moodboard" includes seminal queer literature by James Baldwin and Alan Hollinghurst, designs by Palomo Spain and Jacquemus that tell their own love stories, and tender-hearted songs by Troye Sivan and SZA. So grab a peach and enjoy.
TV Shows
In a way, the rocky love life of Looking's main character, Patrick, could be viewed as Elio's future. Someone who escapes his isolated town to live in a gay mecca and form a community of queer friends. The show's location is as idyllic as Call Me By Your Name's Northern Italy setting. The sky-high oak trees, perennially shining sun, and bustling streets of San Francisco act as a beautiful backdrop. And it includes plenty of sweet kisses and warm embraces.
Meanwhile, shows like Please Like Me and Skam focus on the formative years of queer identities. Both are under-the-radar international gems — Please Like Me coming by way of Australia and Skam via Norway. Starring and written by the adorably awkward comedian Josh Thomas, Please Like Me focuses on the messier parts of coming-of-age. It tackles sobering issues like depression, suicide, and bipolar disease. But Josh manages to keep things just as buoyant as Call Me By Your Name. The young characters bounce around Melbourne's nightlife scene and pull dumb pranks on each other. Season three of Skam is where you'll find the fandom-inspiring romance between the sexually confused Isak and bad boy Evan (each season of the series focuses on a new character). Their love story is complete with visual references to Baz Luhrmann's 1996 adaptation of Romeo + Juliet and is just as dramatic and ephemeral as Elio and Oliver's.
Books
Alan Hollinghurst's The Swimming Pool Library employs a lethargic day-by-day pace similar to that of Call Me By Your Name. The 1988 novel takes place during the early 80s, right before AIDS forever changed the LGBT community. It is centered on 25-year-old Will, an upper-class white male we watch aimlessly float from relationship to relationship. Much like Call Me By Your Name, the work stands out for its frank depictions of sex, inner turmoil, and identity. Giovanni's Room by James Baldwin shows a queer relationship bringing out the best and worst in its protagonist. Much like Elio with Oliver, the highly adored Giovanni is a character our American expat, David, struggles to figure out and get a firm hold of — leading to David becoming passionately infatuated with Giovanni, of course. The 2012 book The Starboard Sea, by Amber McDermott, shares connective tissue with Call Me By Your Name in that it depicts a bixesual teen grappling with his queerness in non-specific terms. However, when we meet the protagonist Jason Prosper his relationship with his best friend and sailing partner has come to a tragic end. We watch him struggle to get over his late romantic partner, providing a stark contrast to Elio basking in the high of love.
Read More: The 'Call Me By Your Name' Soundtrack is Its Own Queer Love Story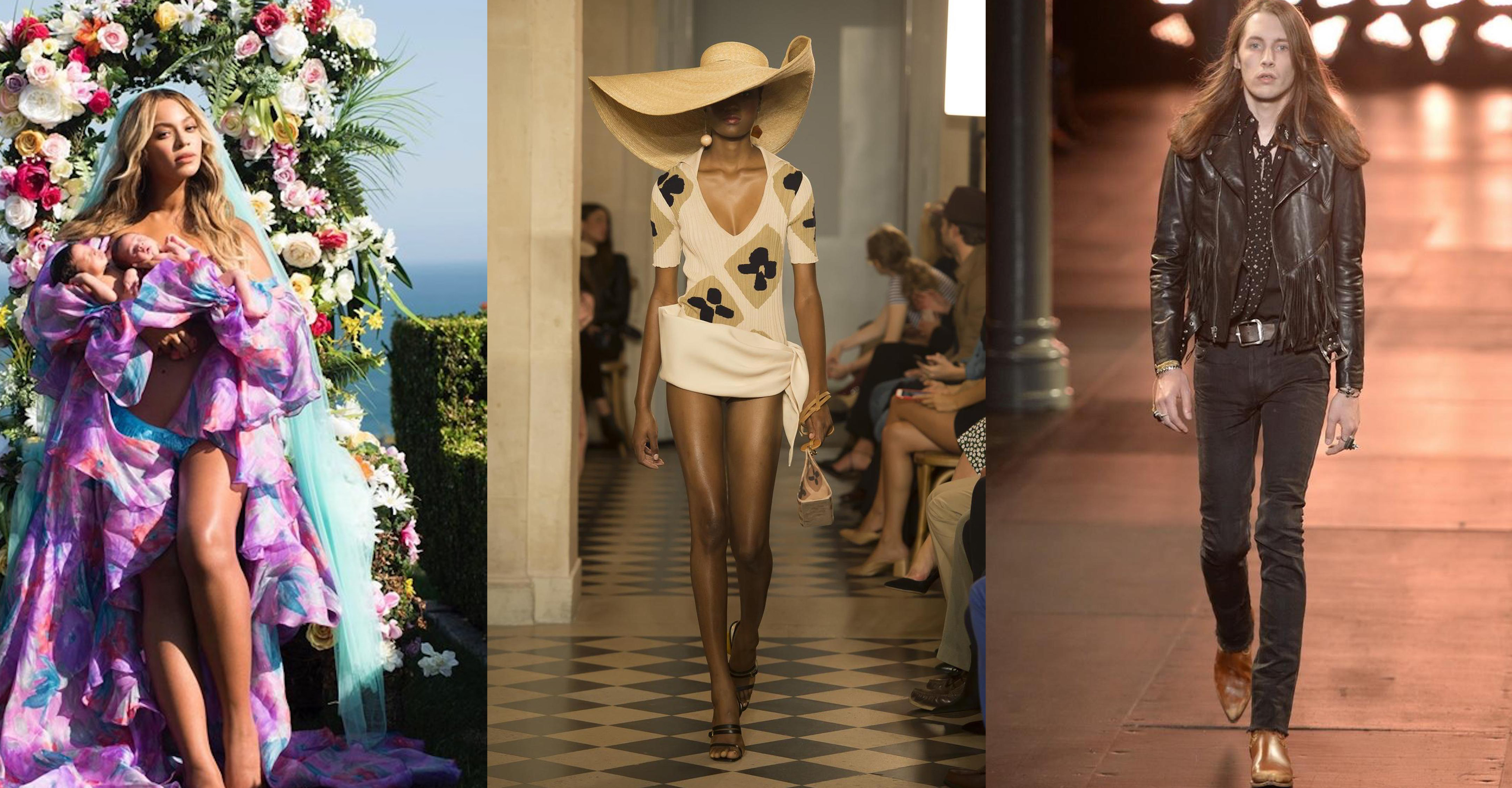 Fashion
Jacquemus's billowy beachwear quickly reminds you of Call Me By Your Name's coastal setting. Palomo Spain basks in romanticism and queerness by crafting gender-fluid dresses adorned with red roses. Meanwhile, the masculine silhouettes and classicism of Tom Ford's suits calls to mind the casual and natural sleekness Oliver radiates. The 80s-inspired skinny ties, leather jackets, and skinny male models wearing eyeliner Hedi Slimane sent down the runway during his time at Saint Laurent reminds us of the punked out Elio we see at the end of the film.
Films
Luca Guadagnino places a distinct emphasis on playing around with visuals in Call Me By Your Name. One of the most gut-punching scenes is when we flashback to Oliver and Elio's escapades around Rome and the scene is shot in the heavy oranges and blacks of photo negatives. Which is why films like Xavier Dolan's Heartbeats, Eliza Hittman's Beach Rats, and Gaspar Noé's Enter the Void feel like the perfect sister films. Then there are works like Y Tu Mamá También that also tackle a strong male bond avalanching into lust. The sun-soaked 1960 film Purple Noon features over-saturated scenes of the deep-blue ocean and the beach that instantly bring to mind Guadagnino's film.
Art
Photographers like Ryker Allen and Serge Le Hidalgo capture the everyday lives of young queer males, their softly-lit portraits feeling tender and intimate. These artists seem to possess the same hopeless romanticism as Elio in the way that they focus on hyper-specific physical qualities. Serge Le Hidalgo will often zoom in on the overlooked parts of his male models, like their collarbones or the hairs on their arms. Ryker Allen looks at love through a bittersweet lens. They created a photo book documenting a post-breakup trip to Montreal that they took with their boyfriend.
Music