a dystopia of colour and power by matty bovan
Head backstage at the Yorkshire designer's first standalone show.
|
17 February 2018, 4:07pm
Matty Bovan's first standalone show was truly something special and an epic addition to the London Fashion Week roster. Influenced by the Yorkshire moors and his late grandmother, the designer created a world of fantasy; one that felt truly special to be part of.
The Fashion East alumni took his staple of square shoulders and strong, defined shapes, and took them into a new realm. Even though they were at their biggest in size, they felt their realest. Skirts of tartan, houndstooth and taffeta called for a dystopian belle of the ball. Cinched waists, crochet, earthy colours fused with a fantastical violet. Headpieces made by Stephen Jones were made of balloons caught in soft tulle -- a crown for a queen of the Bovan realm.
Words perhaps don't do this justice. Like all outer space entities, it needs to be seen to be believed.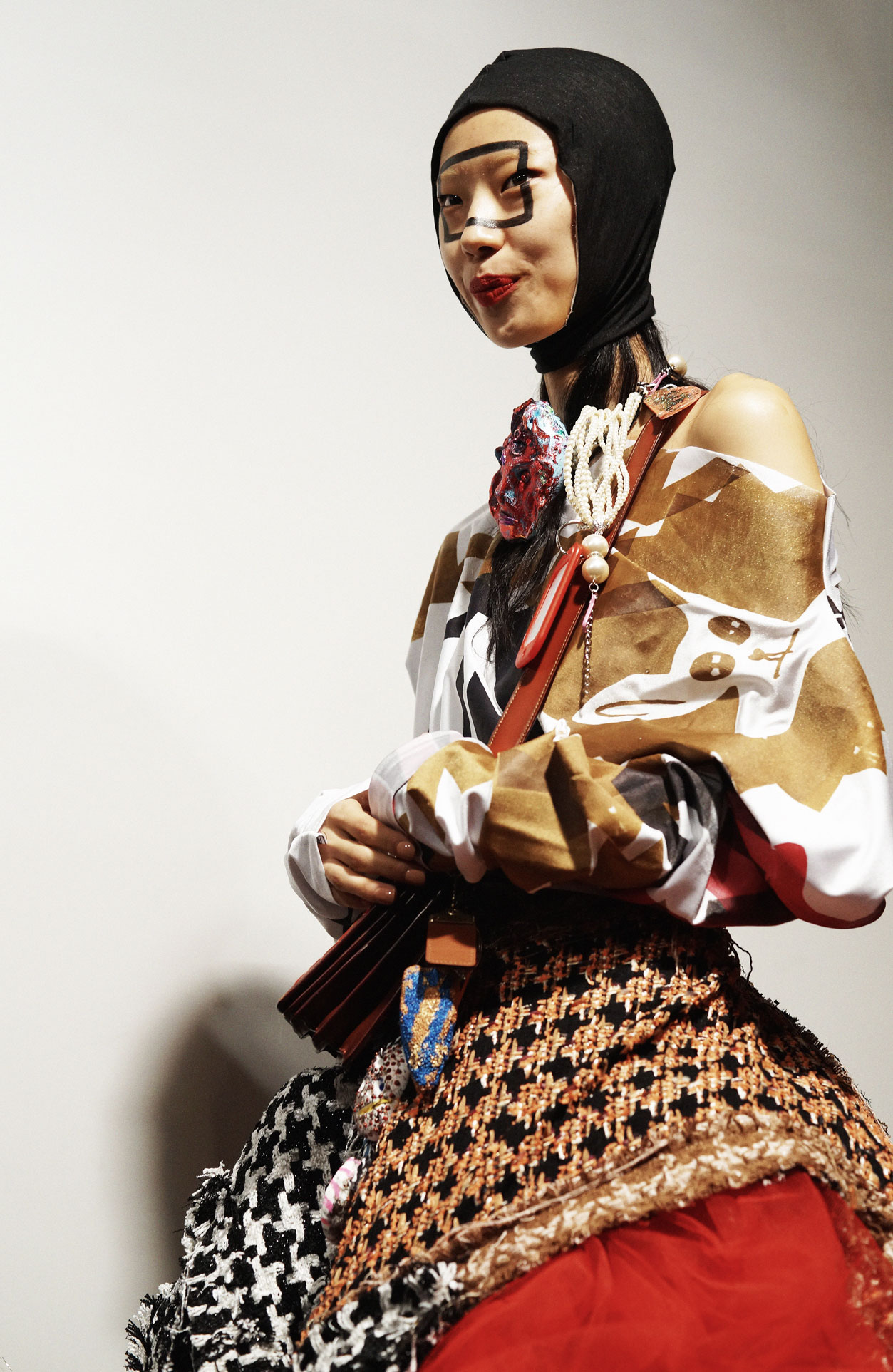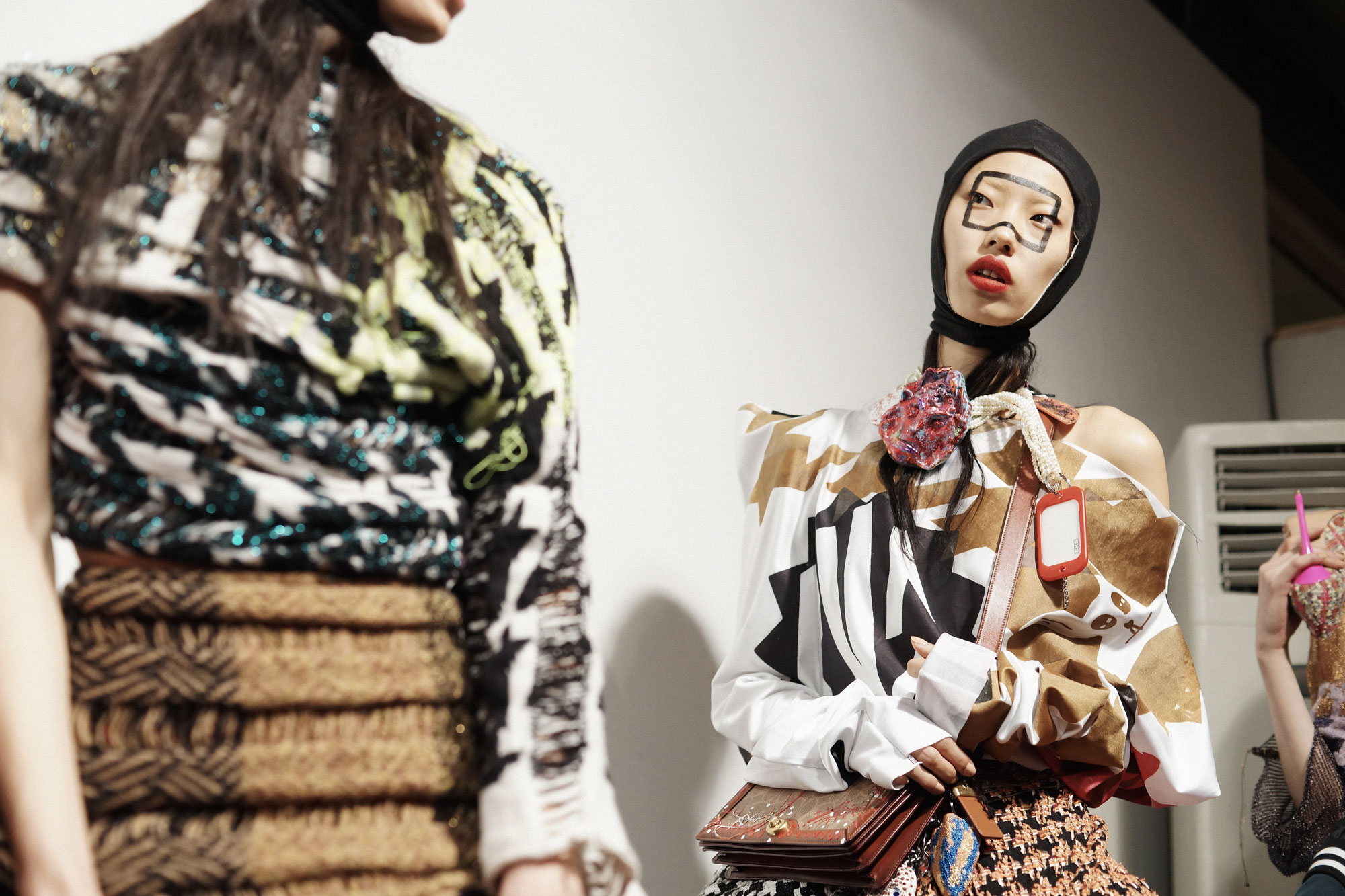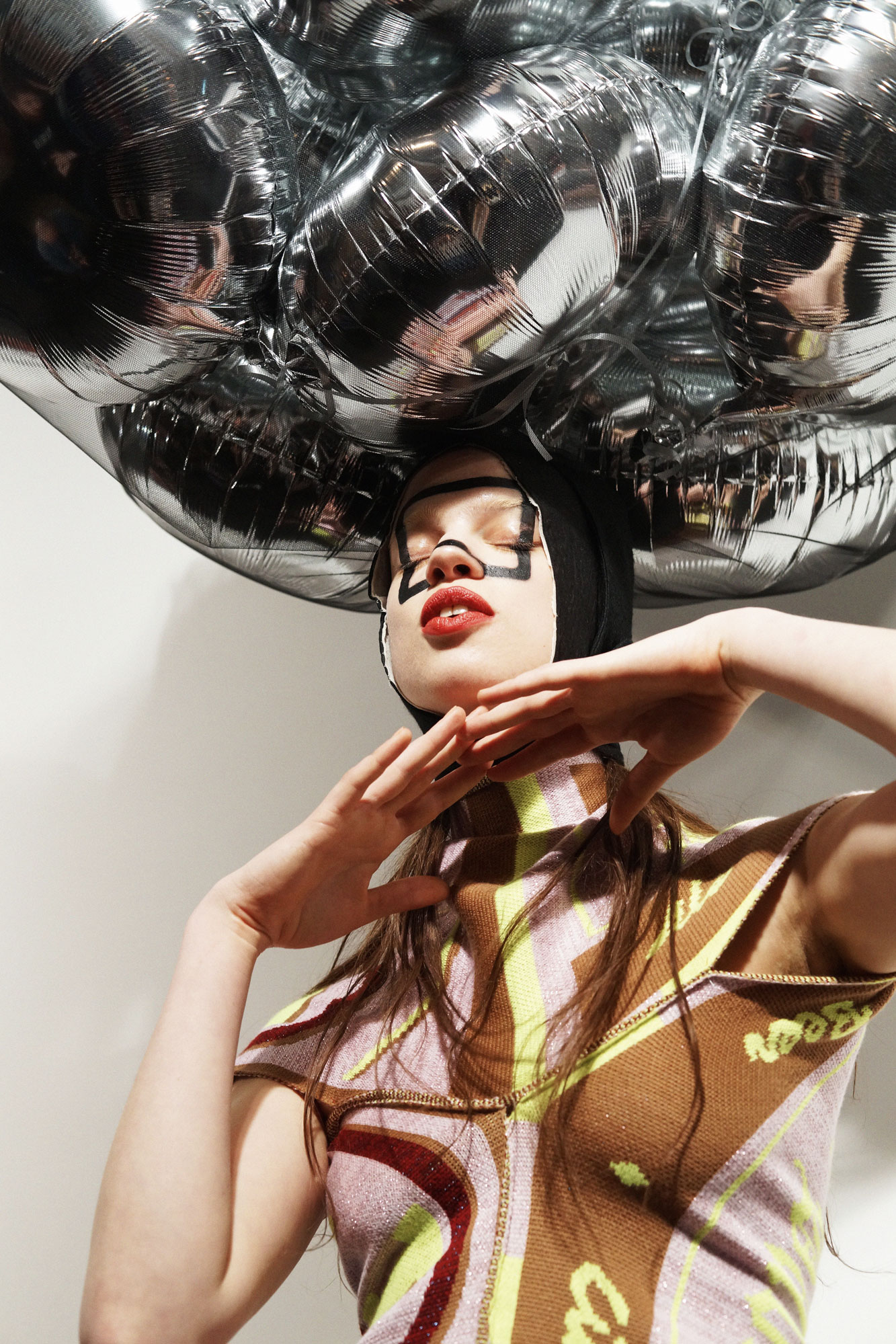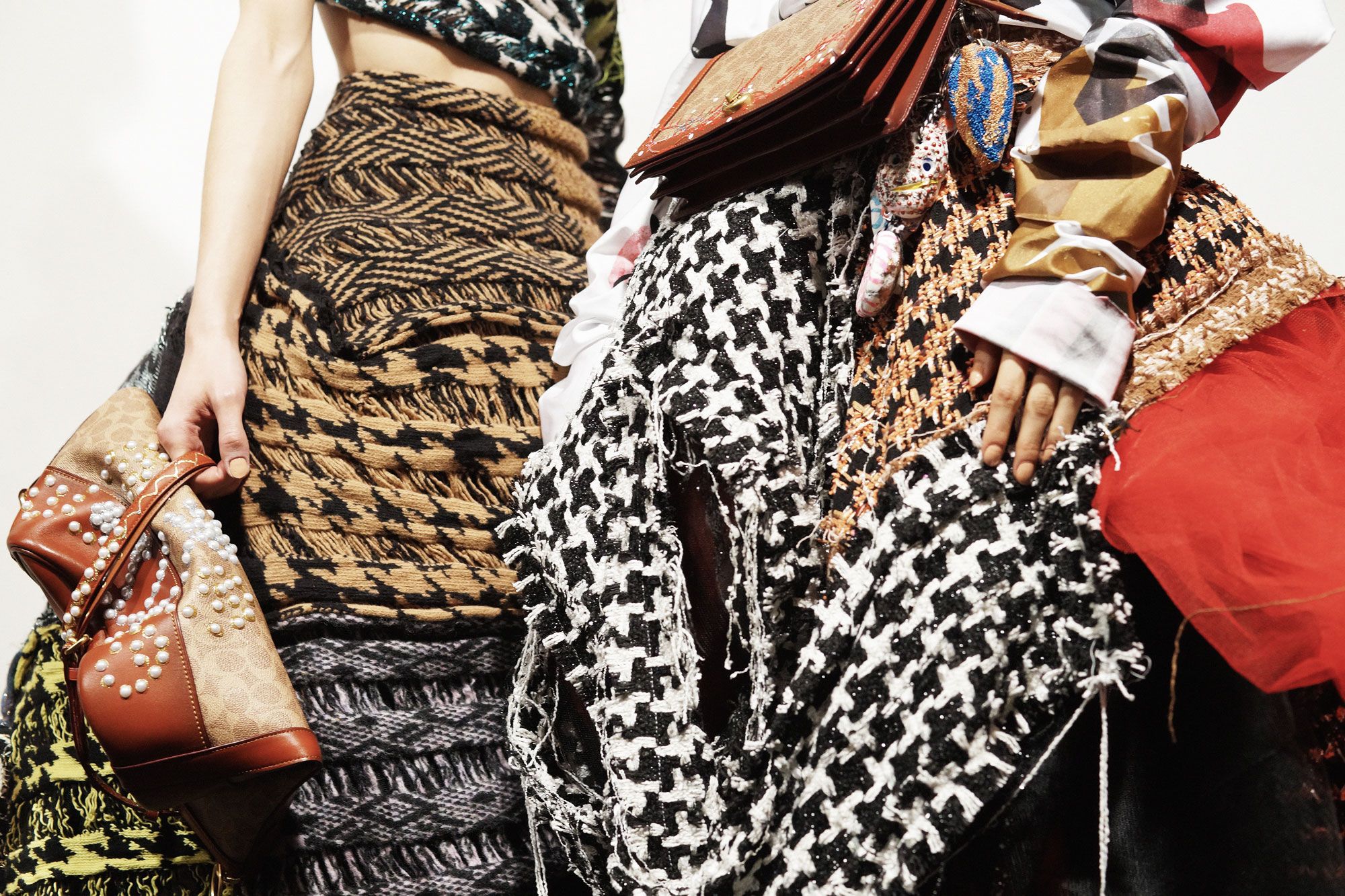 This article originally appeared on i-D UK.