cameron russell speaks out about changing the culture of the fashion industry
"If we care about feminism or sustainability, or racial equality, or justice, we can start in our own industry and make a big difference."
|
19 February 2018, 12:43pm
This article originally appeared in The Radical Issue, no. 350, Spring 2018.
What does it mean to be a model? i-D has always believed in the power of speaking out. Today, the voices of models are more vital than ever. Here, Cameron Russell, Adwoa Aboah, Dara Allen, Christy Turlington, Anja Rubik, Hanne Gaby Odiele, Teddy Quinlivan, Paloma Elsesser, Liya Kebede, and Doutzen Kroes champion their passions, causes, fights, and beliefs.
"We're talking about an industry where the main consumers of what we make are women. 80% of this industry is women. So what we're really talking about is abuse of power because we're working in an industry where women and gender non-conforming people are almost never in charge. If we care about feminism or sustainability, or racial equality, or justice, we can start in our own industry and make a big difference. There are so many moments where you are vulnerable in a culture that is violent and misogynist and racist, and that vulnerability is going to be taken advantage of.
We are talking about changing an industry that relies on intimacy, and to challenge that is really to change culture. It's going to be very hard to change that culture, and we have to change some of the gatekeepers. People are asking, 'What can I do today to make a difference?' — change who you are hiring. Use this momentum to influence change right away. I am not giving up on this industry. What I want to carry out of this #MeToo moment is what it looks like, what it feels like, and how powerful it is when everybody stands together. And, even though, in many ways, it disappoints me, it has an enormous amount to offer when we are envisioning a sustainable future for everybody. For 2018 the only risk is not to take risks, because the stakes are too high.
When I started modeling, right before I turned 16, I thought I wanted to be president, and since then, I have become even more of an activist. I'm less interested in traditional power now, though. I think anyone watching the United States might have an inkling about why that is.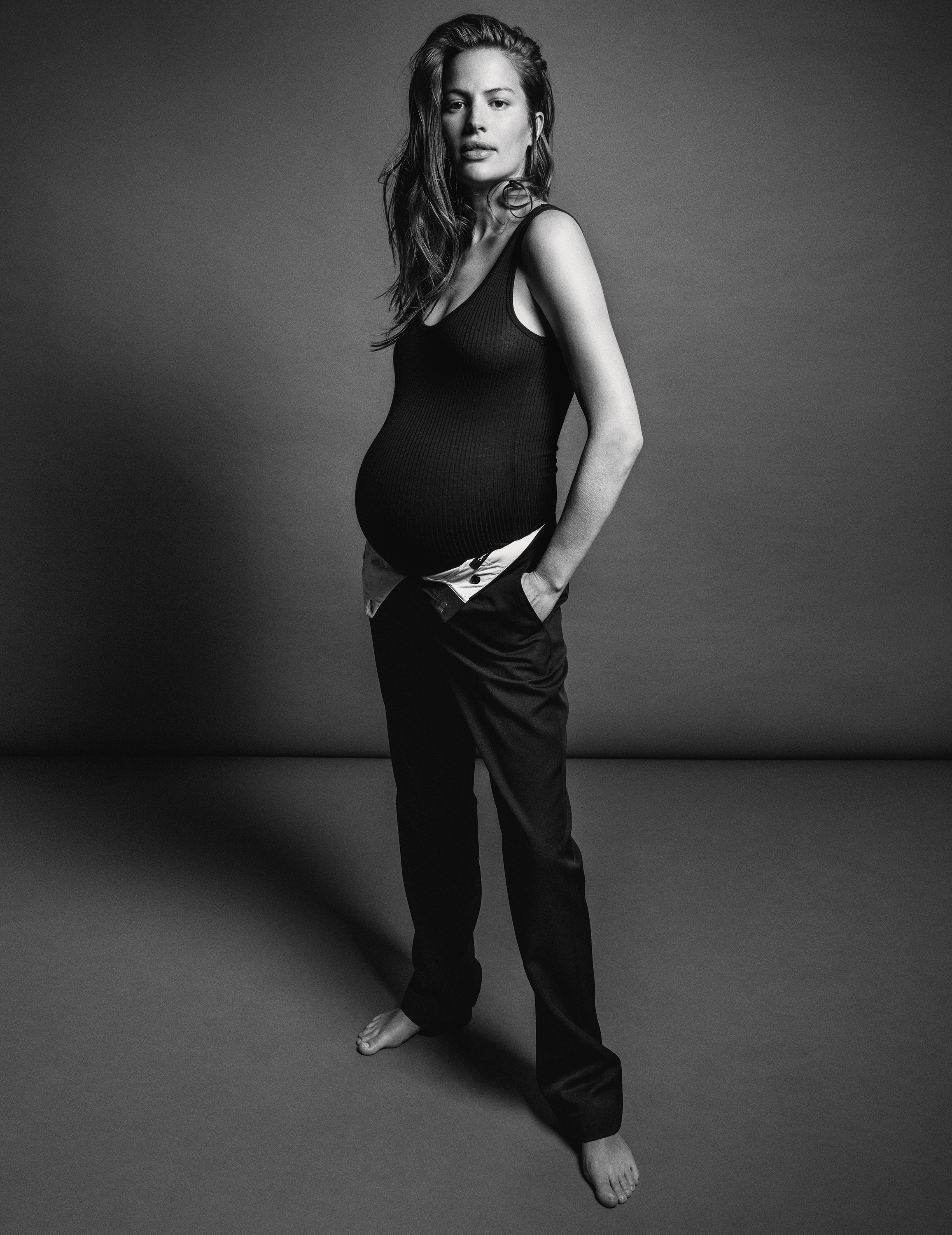 I have hope in the change that's coming from the margins, which required growing up a little bit, and seeing that a lot of people are marginalized from traditional systems of power and wealth and privilege. That's where the really progressive ideas are going to come from. There's no change from one person on top. It's that type of thinking that convinced me to start organizing models and model activism, and having conversations about what we can do inside this industry, but also hopefully be part of a larger conversation.
As totally critical as I can be about fashion, I actually think we need a lot of the things that fashion has to move into the future. We need culture, we need community, we need creativity, we need all of those things because they are going to be what replaces this rampant consumerism. So, I am not giving up on this industry. And, even though, in many ways, it disappoints me, it has an enormous amount to offer when we are envisioning a sustainable future for everybody.
If you're feeling hopeless, find your community. So much of what is designed to make you feel powerless or to make you feel marginalized obscures histories and people that are making change, and have made change. So, be patient and look for your community, because finding it is transformative."
Credits
---
Photography Inez & Vinoodh

Fashion director Alastair McKimm
Hair Christiaan. Makeup Kabuki at Kabuki Magic using M.A.C Cosmetics. Nail technician Daria Hardeman at Starworks using Deborah Lippmann. Lighting director Jodokus Driessen. Digital technician Brian Anderson. Photography assistance Joe Hume. Studio manager Marc Kroop. Styling assistance Maggie Foster, Desiree Adejde and Umi Jiang. Hair assistance Taku. Make-up assistance Yumi Kaizuka, Michael Chua and Satsuki Soma. Nail assistance Gladys Castillo. Production Tucker Bibilis at VLM Productions. Executive production Stephanie Bargas at VLM Productions. Production co-ordination Eva Harte at VLM Productions. Production assistance John Nadnazi and Michelle Murray. Casting director Samuel Ellis Scheinman for DMCASTING. Models Christy Turlington at BMC. Liya Kebede at IMG. Cameron Russell at The Lions. Doutzen Kroes, Anja Rubik and Adwoa Aboah at DNA. Teddy Quinlivan and Hanne Gaby at Women. Paloma Elsesser at Muse. Dara Allen at Heroes. These interviews have been condensed and edited.