emma watson has donated £1 million in support of time's up
Ahead of the BAFTAs, the actress and activist has spoken on the culture of harassment, abuse and impunity in the entertainment industry.
|
19 February 2018, 3:31am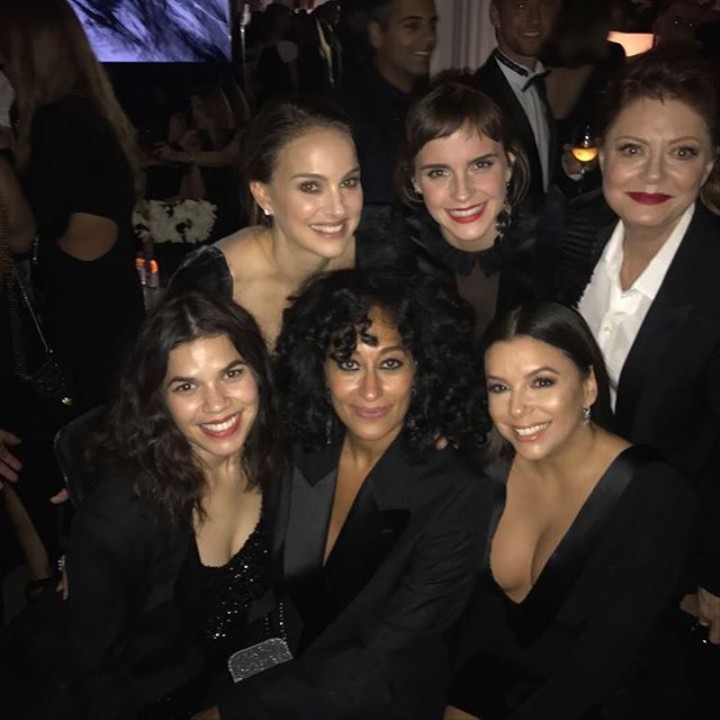 Photo via @emmawatson/Instagram
Ahead of the BAFTAs opening ceremony tonight, Emma Watson has donated £1 million to the UK Justice and Equality Fund in support of the Time's Up movement. In an open letter published in the Guardian today, Emma joined Gugu Mbatha-Raw, Saoirse Ronan and Carey Mulligan in discussing the #MeToo movement, the gender pay gap and widespread sexual harassment in the workforce.
"This movement is bigger than just a change in our industry alone," the letter read. "This movement is intersectional, with conversations across race, class, community, ability and work environment, to talk about the imbalance of power." Nylon reports the letter was signed by nearly 200 people working in the British entertainment industry, including Kate Winslet and Naomie Harris.
Many attending this evening's BAFTAs ceremony have pledged to wear black, and there are murmurs that some stars will attend with feminist activists to honour the history of the women's liberation movement. Gemma Arterton will reportedly be accompanied by Eileen Pullen and Gwen Davis, two of the women behind the Ford's Dagenham plant walkout in 1968.
Emma's donation exemplifies a facta, non verba approach to the #MeToo movement, and with the letter reporting that the gender pay gap is now "five times greater than it was six years ago," there's plenty of men in Hollywood who could follow suit.