white castle and telfar celebrated their capsule collection with dev hynes and burgers
100% of White Castle's proceeds will be used to help provide bail for minors.
|
16 October 2017, 10:41pm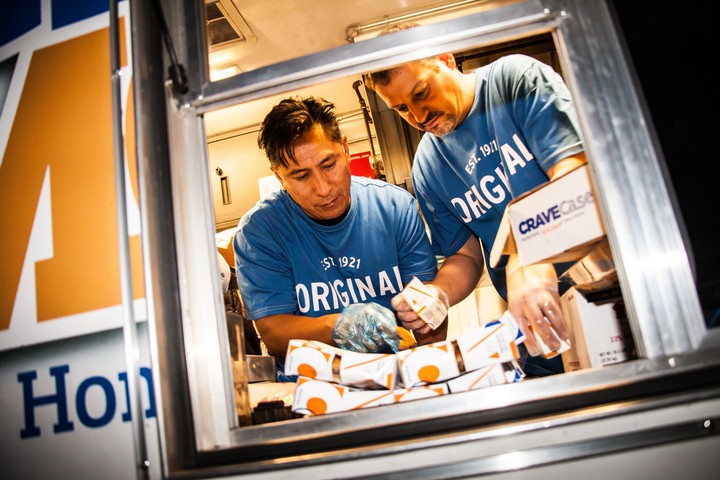 White Castle holds a unique place in popular culture — it inspired the 2004 stoner film Harold and Kumar Go To White Castle, received a mention in Beastie Boys's "The New Style," and is a popular destination for Valentine's Day dinners. Now, the iconic fast food chain has entered the world of fashion by collaborating with Telfar. The up-and-coming NYC designer redesigned White Castle's employee uniforms last month, creating sleek polo-hoodie hybrids that might make flipping burgers look editorial-worthy. Now, the pair presents a capsule collection full of activewear-inspired hoodies, t-shirts, and nylon hats. To celebrate the release, White Castle and Telfar staged an extravagant party in Bushwick last night. (The event was originally scheduled to take place in Telfar's native Queens, but the party's permit was revoked last minute, prompting Telfar to declare "celebrate urgently".) Cam'ron and Dev Hynes performed and, of course, there were plenty of burgers and fries.
Fashion designers have produced plenty of fast food-inspired garments: Jeremy Scott's debut Moschino collection was filled with McDonald's references; Opening Ceremony and Coca-Cola released a capsule collection; Taco Bell and Forever 21 recently collaborated. But Telfar working with White Castle feels as personal as it does trendy. Born in Queens, Telfar creates clothes that are heavily influenced by the city and, despite originating in Kansas City, there is something very New York about White Castle, which dots inner-city neighborhoods like Harlem, Bushwick, and Parkchester. New York's deep love for the iconic chain was proven by the fact that guests were snatching the burgers and clothes in equal measure.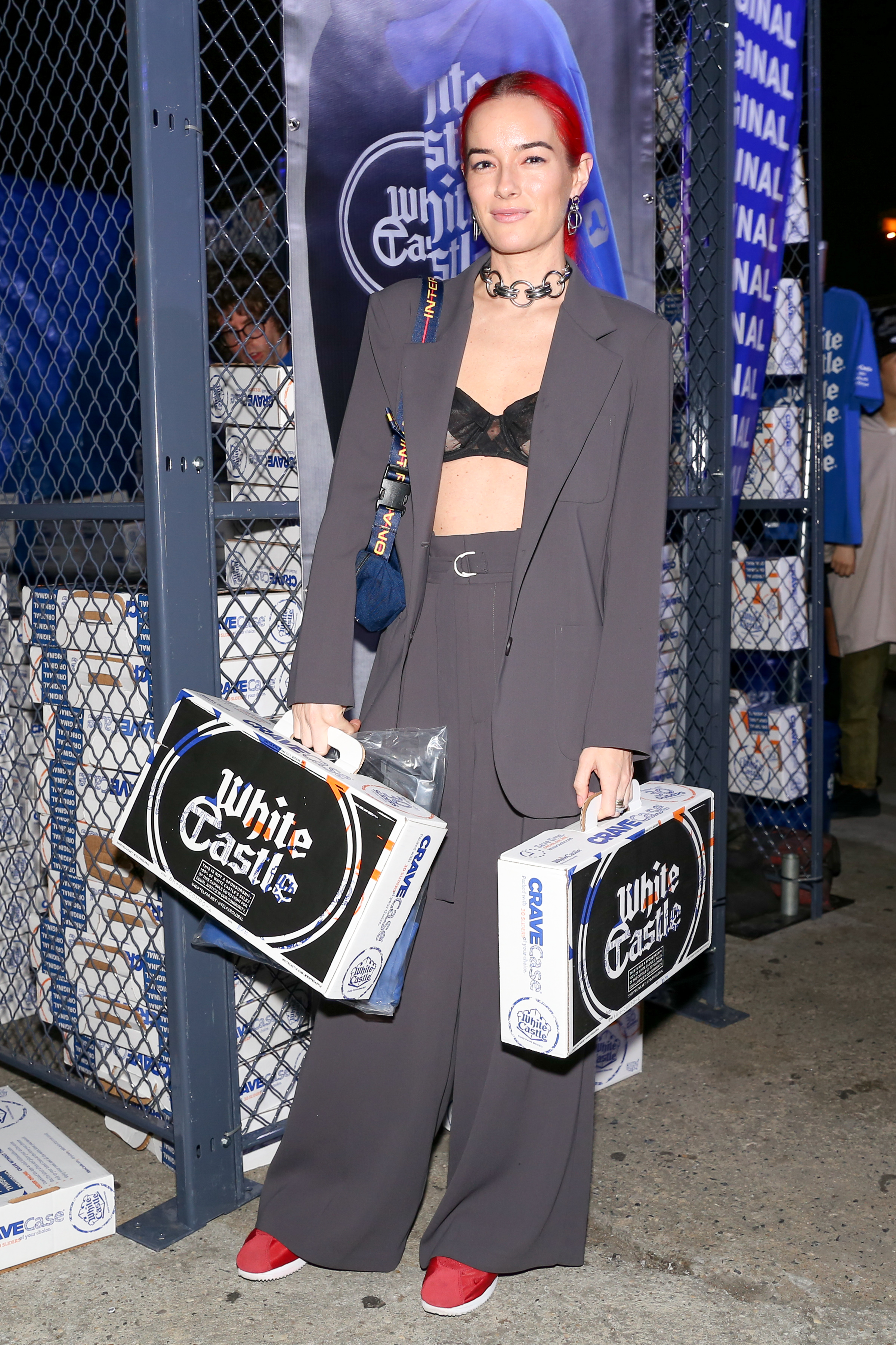 "Obviously me and White Castle go way back but the memory I tried to channel [for the uniform] was different," Telfar told i-D. "When I was a kid I flunked a test to get into a private school on purpose because I hated the uniform. I wanted to make something that people would actually like wearing — and isn't too different from what they already wear. Just twisted a bit."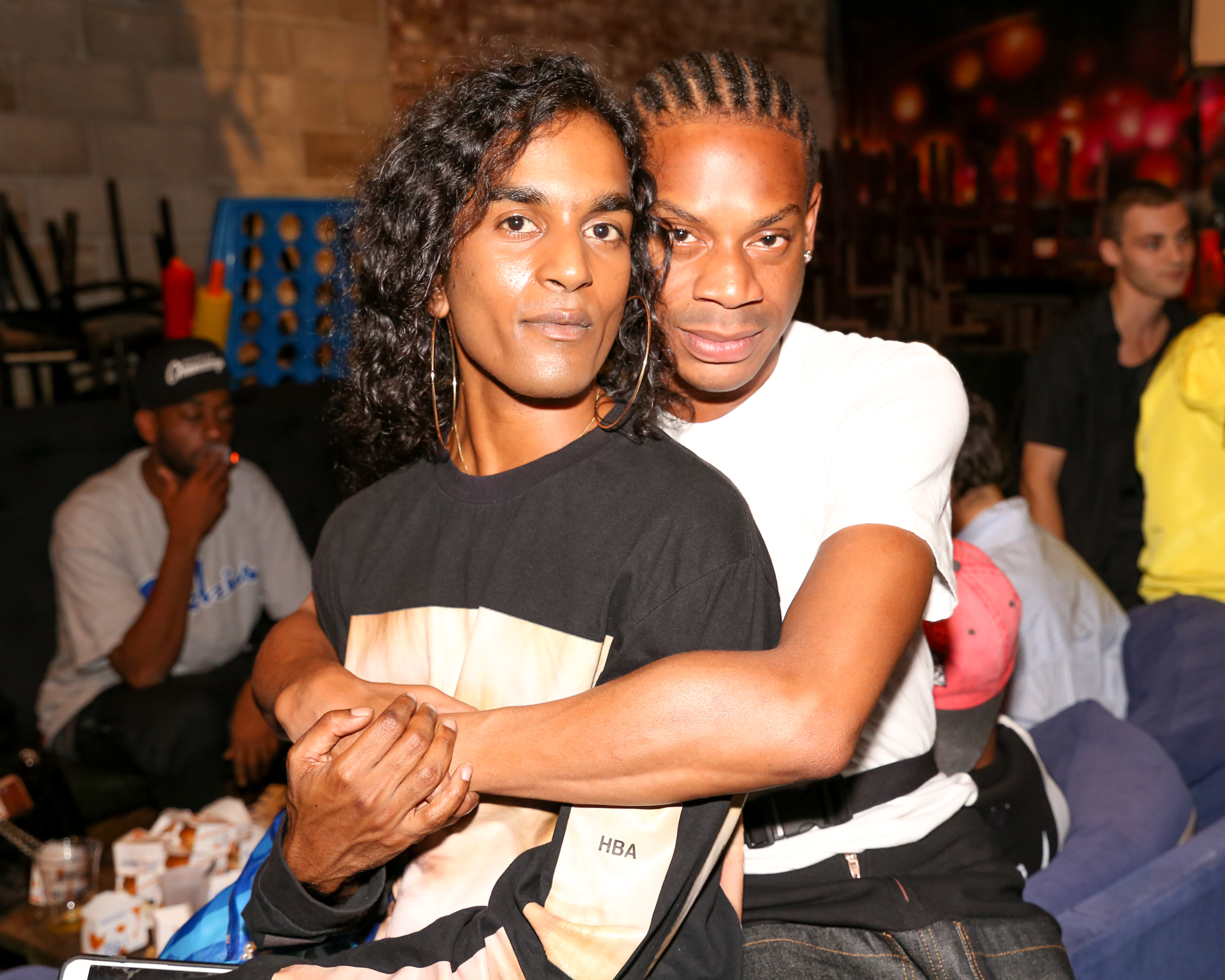 There was a killer roster of performers — Cam'ron (who was wearing a pink baseball hat), Dev Hynes, Total Freedom, Venus X, and Joey Labeija all hit the stage. Refreshingly, keeping in line with Telfar's emphasis on diversity, this party seemed tailor made for young poc creatives. The looks had a fabulous authentic, DIY feel to them: there were boys wearing homemade skirts, bantu knot buns, and lots of wide-leg jeans. And naturally everyone lost it when "Bodak Yellow" came on. But the event also served an important purpose: 100% of White Castle's proceeds from the collection will be used to help fund bail for minors held in Rikers Island. Check out pictures from the event and click here if you want a piece of the collection.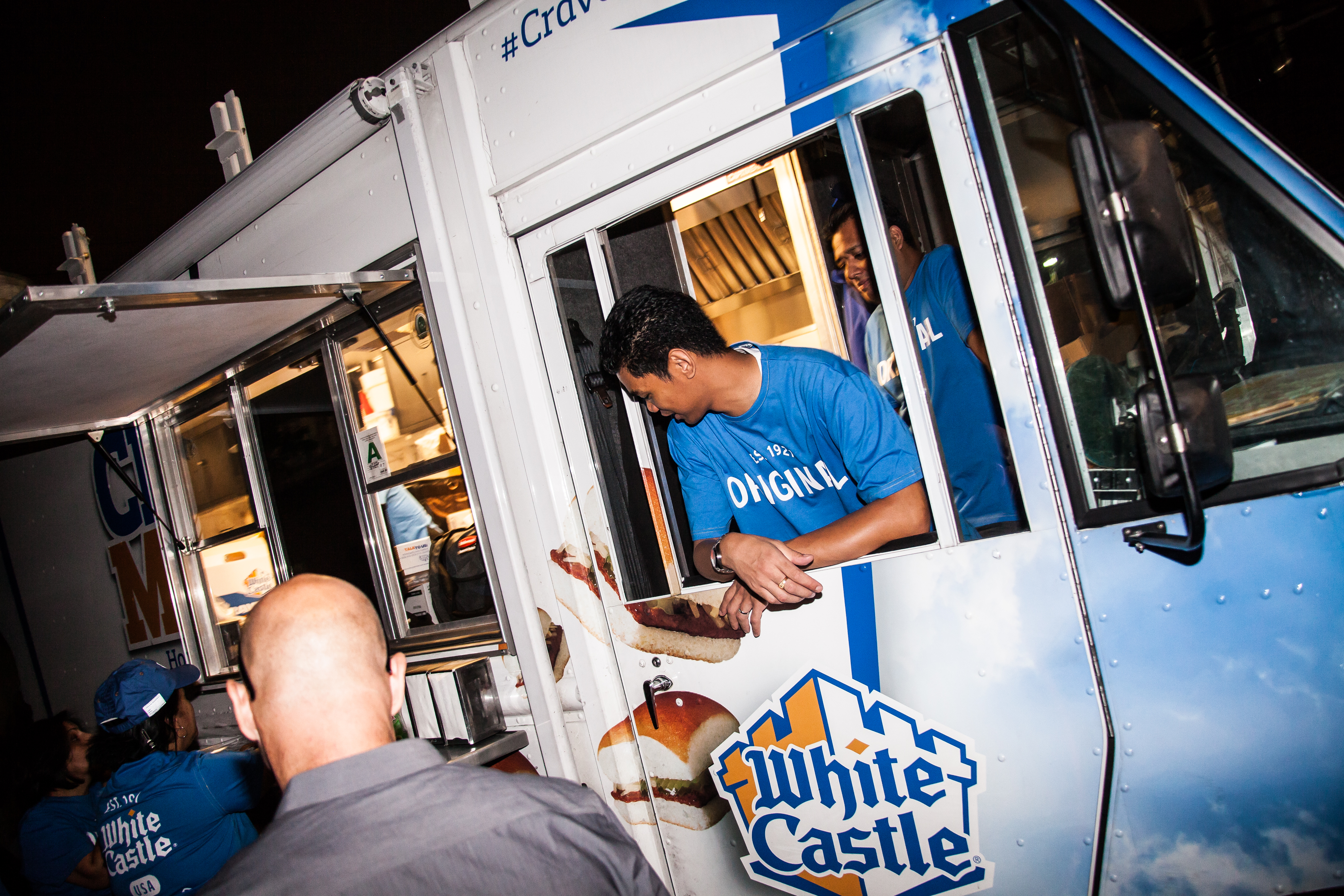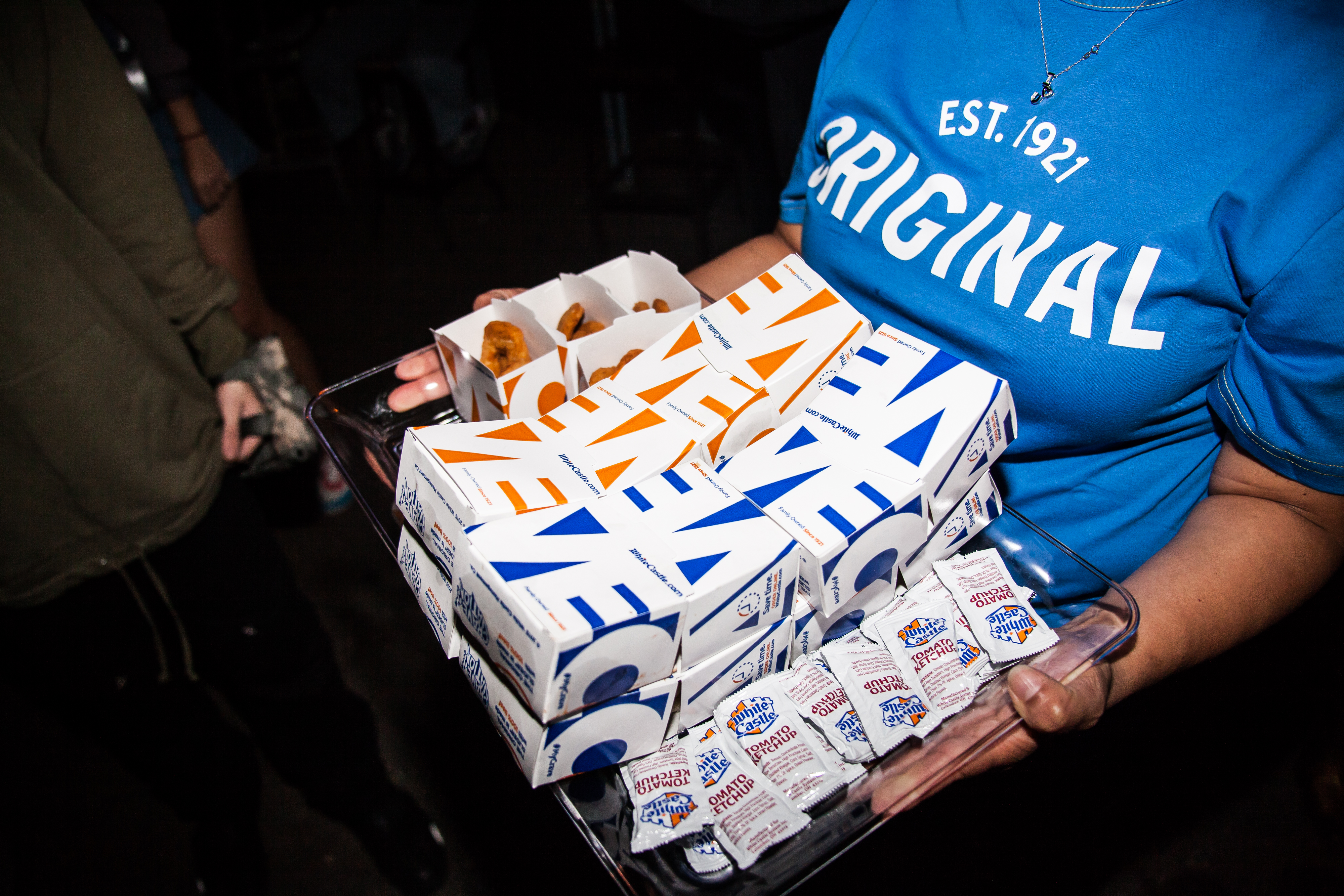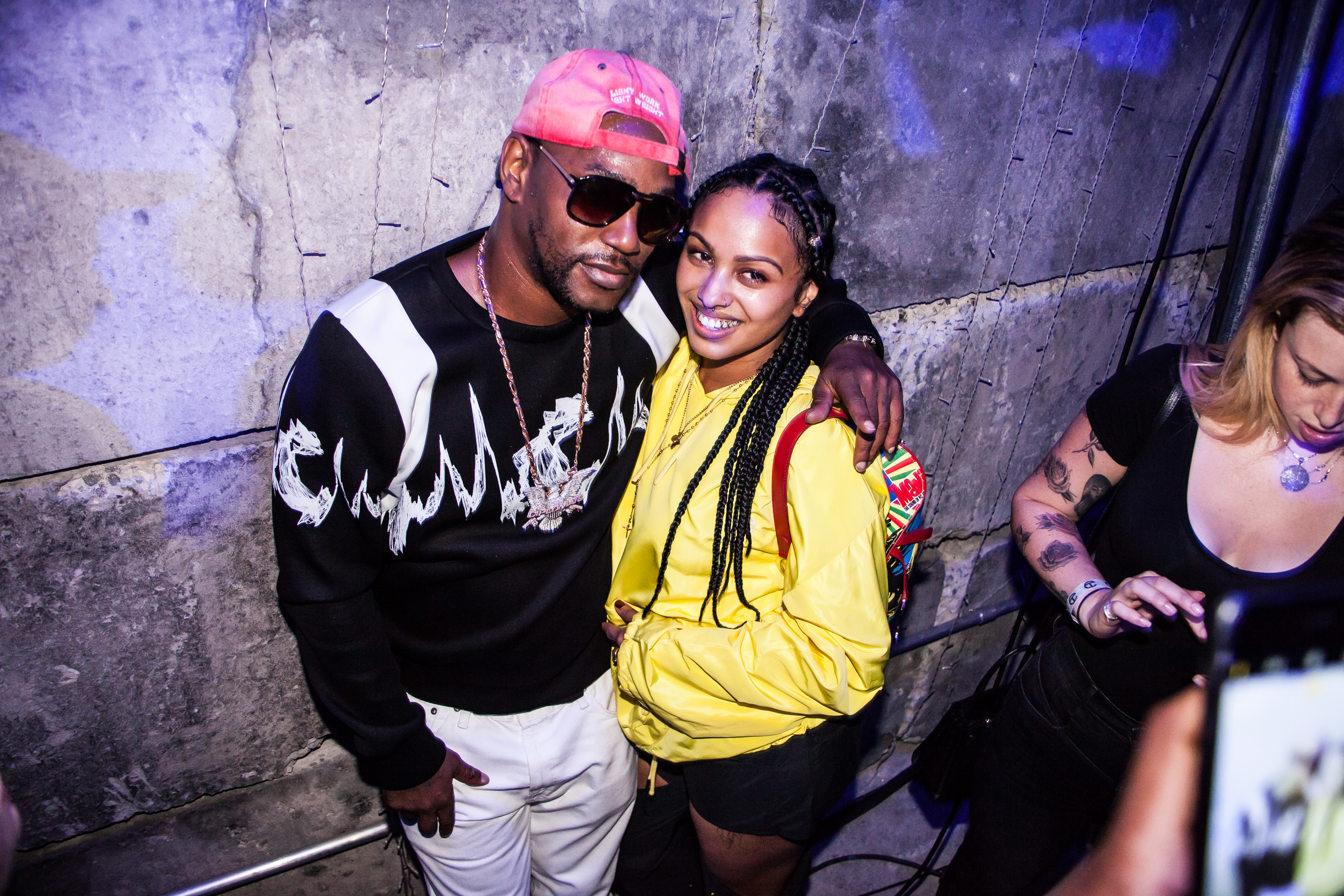 Tagged: