step inside these 'portals' to connect with diverse communities around the world
Shipping containers posing as 'Portals' allow you to FaceTime strangers in over 40 locations, from New York City to Tehran.
If you've visited The Africa Center in New York since its February launch, you'll have found it difficult to miss the large yellow shipping container in the corner of the building. On any given day, if you ventured within it you could see a live stream of people from all over the world being projected. Far from a FaceTime session with your Mom, stepping inside allows you to speak to a stranger through a walk-in, full body screen. Though it's initially confusing and a little awkward, it soon becomes the most intimate and engaging, conversation you've ever had with a stranger over the Internet. Called the 'Portal,' it's part of a much larger global initiative run by Shared Studios, using these immersive spaces to connect people and communities around the world.
The founder and creative director of Shared Studios, Amar C. Bakshi, came up with the idea for Portals after having two significant conversations. The first being a deeply meaningful exchange on a bus ride while traveling, and the second being a conversation with his Grandmother about Pakistan. At the time, Bakshi was the first member of his family to visit since 1947, the year his grandmother fled to India. Born in Washington DC to Indian immigrants, Bakshi was working as a reporter, traveling the world looking at how people perceive the United States.
"I found that some of my most meaningful conversations were when my camera was off," he says. "I struck up a conversation with the person next to me on a bus ride, out of sheer boredom, and ended up having very deep conversations about life, love, and loss."
After returning to the US in 2007, his commutes were instead filled with podcasts and screen time. That's when he discovered the need for technology to get people to "embrace and engage with people unlike them."
"In our interconnected world, we need a social function and community infrastructure that takes advantage of connective technology to bring people together around the world, instead of isolating ourselves," he says.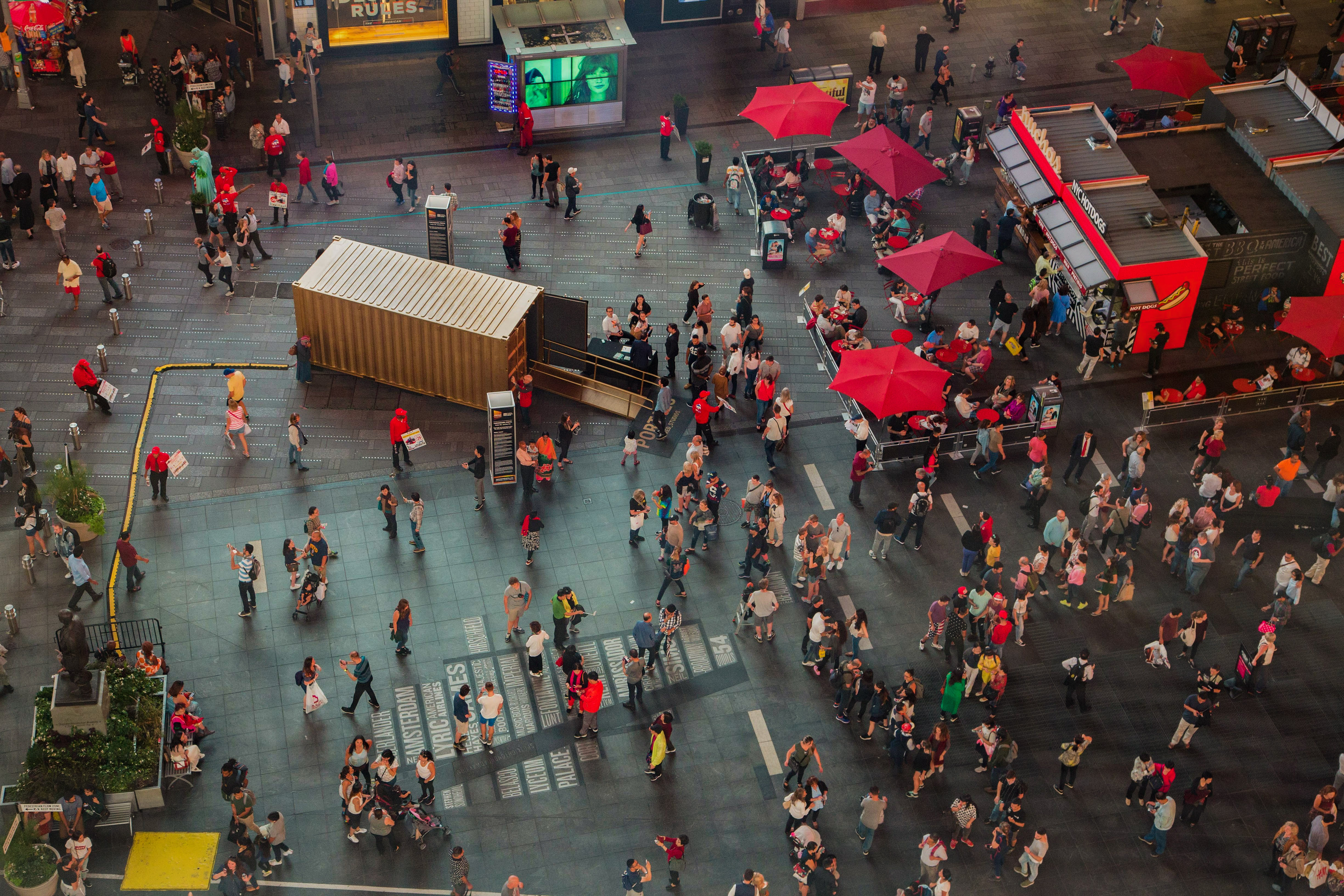 The first Portals launched in 2014 in two galleries, in New York, and in Tehran, Iran. Now, there are over 40 permanent sites around the world in over 20 countries. The majority of those, Bakshi explains, are in shipping containers, with growing exceptions such as a gas station at a refugee camp in Iraq and a bus in Lagos, Nigeria.
"Shipping containers were formed in the US, but now have become an omnipresent common form for commerce," he explains. "In a similar way, the Internet has become a common form for the transmission of data and communication, but I think people need a bit of a nudge and a bit of an encouragement to engage across difference."
For every Portal, there's a curator working to facilitate and encourage that connection in their specific communities. At The Africa Center in New York, that's Neema Githere, a 21-year-old Africa-enthusiast and self-confessed "Nomad," born in Nairobi and raised in Denver. Studying African studies at Yale, Githere has always been interested in African art and how Africa looks like in the digital era, "beyond the outdated image of what it looks like in textbooks."
Githere herself has "divested" from popular forms of social media, such as Instagram, in favor of the Portals, which she sees as the next step in the "African work renaissance." "I think it's important to step away from the ego-driven expression that is encouraged on social media spaces and return to raw the humanism of dialogue," she says.
She's been working on programs covering the decolonization of education and, this month, decolonizing nutrition. Her favorite portal moment was connecting with a "very well dressed Auntie," who she later found out was Fela Kuti's daughter. "It's wild. I go to Mexico City at 11 a.m. and then Afghanistan at 12 p.m.," she laughs.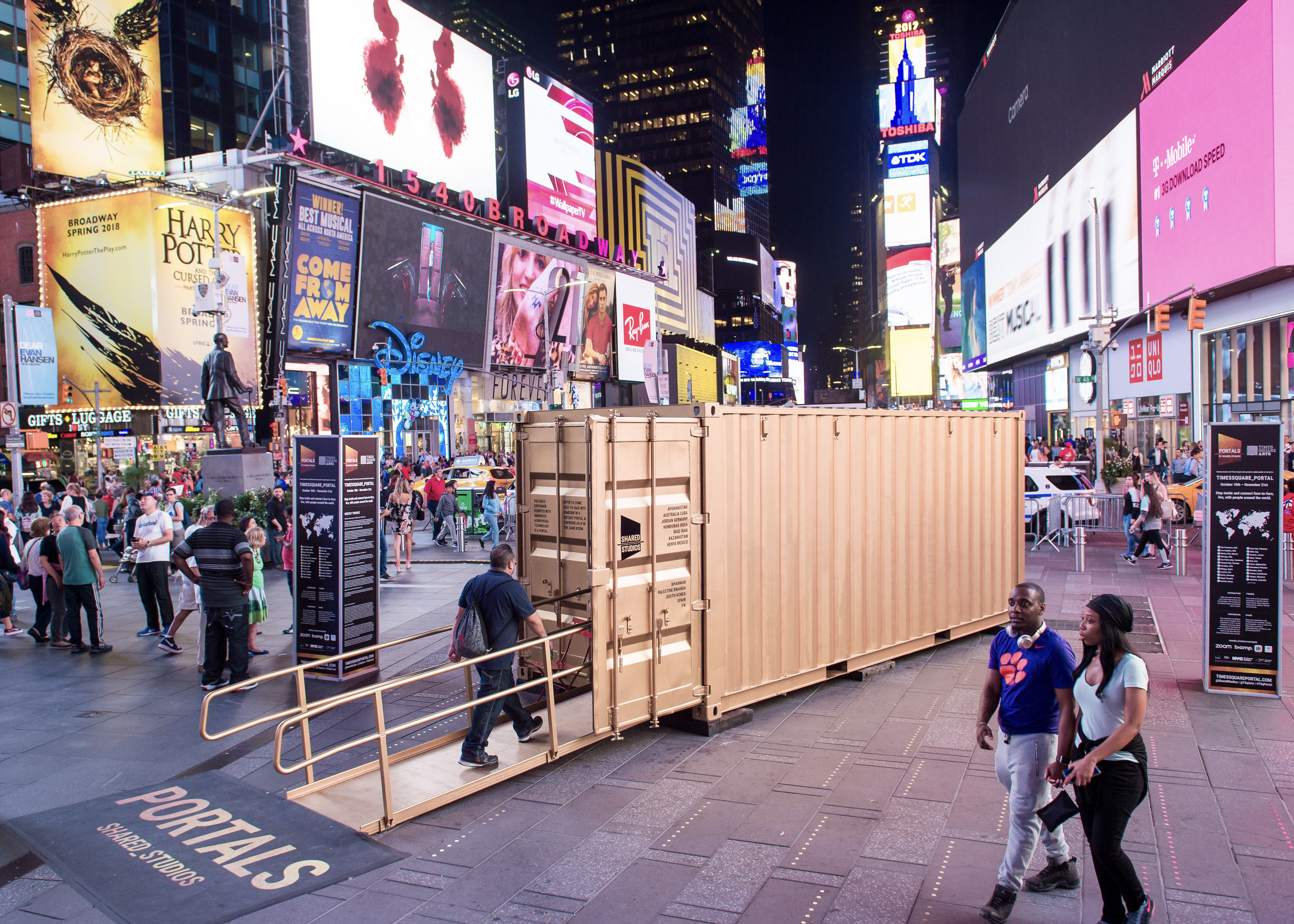 The common global theme, she has found, is that both sides always talk about how "everyone's on Instagram all day." When connecting to places like Lagos, Nairobi, she says this can help to further educate those in New York away from stereotypes that Africa is under-developed.
After speaking with Neema, Milwaukee-based curator Lewis Lee comes on the screen. He introduces himself by saying that he was incarcerated three times before working as the Portal curator. He is based in Amani, a zip code that incarcerates the highest percentage of black men in America.
"I couldn't find a job for nine years after prison, so I started volunteering, hosting neighborhood cleanups, passing out groceries and helping the elderly," he says. By 2015, he became the first three-time convicted felon to work for the mayor's administration, went on to lead as the outreach coordinator for the Milwaukee Fatherhood initiative and then started his own organization called "Made Men Incorporated." Lee's town caught the attention of the documentary filmmakers behind Milwaukee 53206, and from there, became a center for discussion of incarceration reform.
Lee started working with Bakshi and Shared Studios through their research on the U.S. criminal justice system (with support from Yale University, the MacArthur Foundation, and a network of local partners). This 18-month research project connected the heavily policed communities across America with the goal of amplifying and archiving the personal narratives and voices of individuals and communities directly affected by police violence.
He describes Bakshi as "the world's best boss" and almost tears up when speaking about how the Portal initiative has changed his life. "Before this, I had never even been on a plane or imagined I would leave my area," he says. "Now my kids are proud of me, my family is proud of me, and my community is proud of me."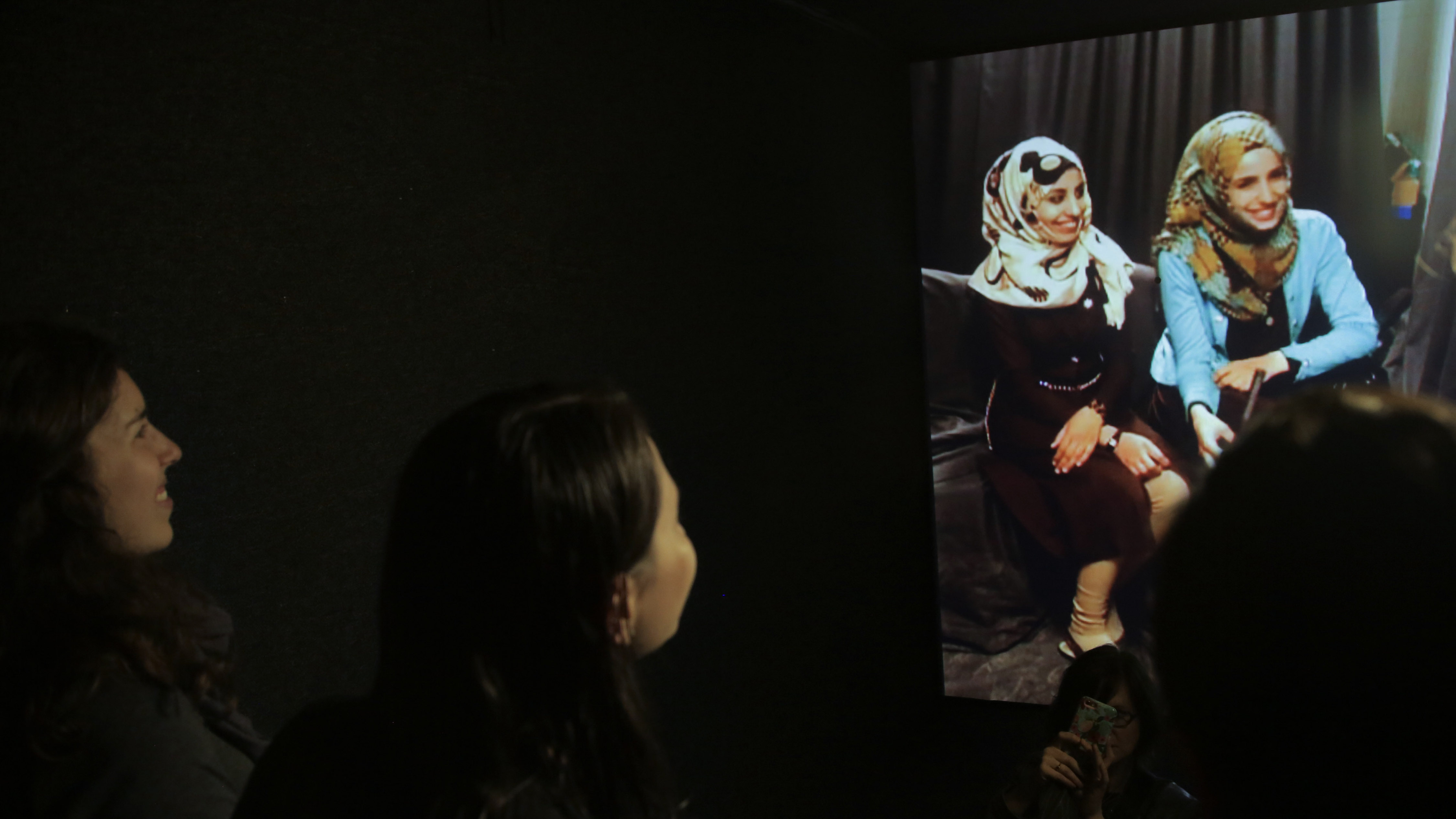 He explains that many people find him intimidating in person but, through the Portal, he's able to connect to places like Afghanistan and discuss the shared commonalities of issues such as gun violence.
Lee has helped to facilitate connecting spoken word sessions, parties (with a "Portal soundtrack" still to be released), yoga classes, and, what he hopes to be the "best digital classroom" for the youth in his community. Through connecting to university Portals, he's starting to see kids from Milwaukee apply to and attend universities they otherwise wouldn't have imagined being accepted to. "For the first time in my life, I'm seeing the elders blend back in with the younger people in the neighborhood," he says.
While having an in-person conversation with President Obama about hip-hop and meeting the cast of Orange Is The New Black is high on his Portal highlight list, one moment, in particular, represents the true opportunity that the Portals bring for change through connection.
"My stepson was killed in a drive-by shooting and I was in a Portal when I got the news," he explains. "I was connected to an eighth grade class in Greenwich, Connecticut. The teacher was Christian and was my shoulder to cry on. This is more than a machine, this is a place to heal. It's a relief."