more than half of british and american consumers want a more sustainable fashion industry
As brands from Wrangler to Chanel have begun investing in sustainable production, is the fashion industry finally making progress?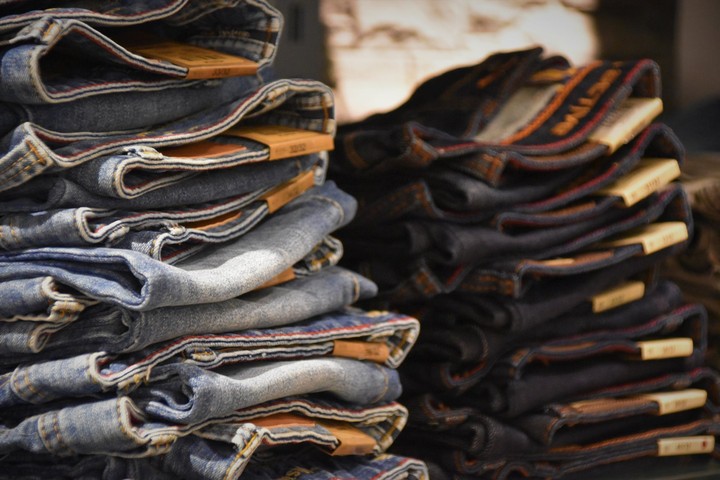 This article originally appeared on i-D UK.
Over the past few months, the fashion industry has been facing more scrutiny than ever for its long overdue response to the climate crisis, with pressure growing on brands to embrace more eco-friendly practices. At Copenhagen's annual Fashion Summit last month, it became the dominant topic of conversation, with Nike producing a free manual for sustainable design that has been widely circulated. "We have to be audacious," said Marie-Claire Daveu, the chief sustainability officer of fashion conglomerate Kering. "We have less than 10 years to bend the curve of the climate crisis."

Now, it seems, the industry is transforming words into action, with a series of new initiatives by both luxury fashion houses and globally ubiquitous brands that are responding to the crisis with technology. First, there was the announcement by the iconic jeans brand Wrangler that the product of 10 years of research -- conducted in collaboration with Texas Tech University and a Spanish fabric mill -- had finally reached fruition. In place of the conventional method of dyeing denim, which involves thousands of litres of water wastage during the laborious process of transferring the indigo dye onto yarn, Wrangler are releasing their first collection produced with foam-dyeing technology, removing water from the process entirely and reducing energy by up to 60%.
Meanwhile, Chanel announced this morning that they had taken a minority stake in Evolved by Nature, a Boston-based company developing an activated silk that reduces the need for toxic chemicals in the fabric manufacturing process, and also improves the longevity of nylon and polyester. This follows their investment last year in Sulapac, a start-up based in Helsinki developing alternatives to plastic that are fully biodegradable.
And, perhaps most interestingly, all of this coincides with the release of a report by the e-commerce and retail artificial intelligence platform Nosto, who yesterday published data that suggests over half of consumers in the UK and the US want more sustainable fashion, with 29% saying they are willing to pay more to buy responsibly. It's only with this kind of insight that we can start to make genuine change. And thankfully, Stella McCartney has that covered, having recently partnered with Google to begin building comprehensive data banks of information on the relationship between garment production and the environment.
All of this progress is cheering: knowledge is power, after all, and the more we can learn about fashion's toxic impact on the environment the better. Whether it's too little, too late -- or indeed even enough to combat the impending real-world implications of the global climate crisis -- remains to be seen.
This article originally appeared on i-D UK.