this film is a celebration of london's diverse queer, drag culture
Visual artist Jess Kohl captures queer, POC performer Freida Slaves in all their glory, at this year's sun-soaked Pride in London.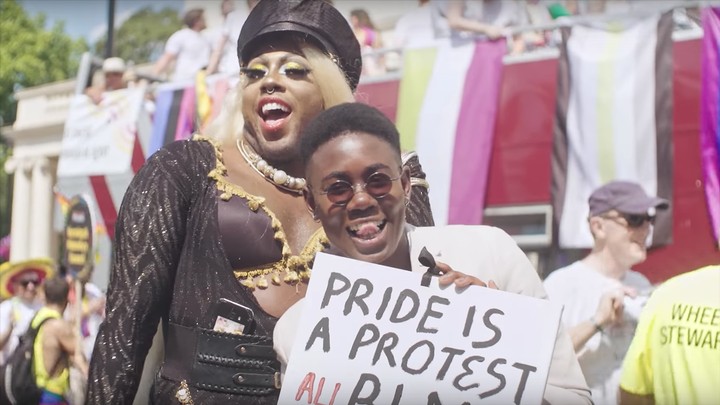 Still from Me, Myself and I.
From their provocative name to their eye-catching aesthetic, Freida Slaves is not your average drag queen. The performer, who appears in Blonde's new music video for their LGBTQ-inspired single Me, Myself & I, is the star of visual artist Jess Kohl's accompanying documentary filmed at this year's London Pride.
A focus on marginalised individuals doing incredible things is a thread that runs through much of Jess' work. After she finished making a film about queer culture in India recently, the visual artist wanted to turn her lens on a queer community closer to home -- which is how she met Freida. A person of colour and a drag performer -- a minority within a minority -- Me, Myself and I gives an opportunity to see figures seldom given a voice in mainstream media. "My work aims to spread light and visibility on the diverse spectrum of important queer voices in our current climate," Jess tells i-D.
Jess was instantly drawn to Freida when they met, describing the performer as human and comfortable to be around. As the art of drag becomes more mainstream and lucrative through shows like RuPaul's Drag Race, many drag queens increasingly feel the need to separate their public persona from their real life. "Freida felt approachable, open and down to earth. I wanted to give a voice to those who challenge the status quo by being their true authentic selves, regardless of what their religion, culture or race expects from them. So I was really drawn to working with Freida because their very existence as a drag queen of colour is really radical and subversive -- even in the UK's ever progressive climate."
"As a Queen of colour I want to be seen everywhere to represent," Freida says. "I want to give to the little baby queers of colour what I didn't have -- a visual representation of queerdom. My presence is saying you too can be queer and black. I struggled for a while to identify as both because I had no black gay idols. Like one of my favourite activists Dr Ronx says, 'you cannot be what you do not see'."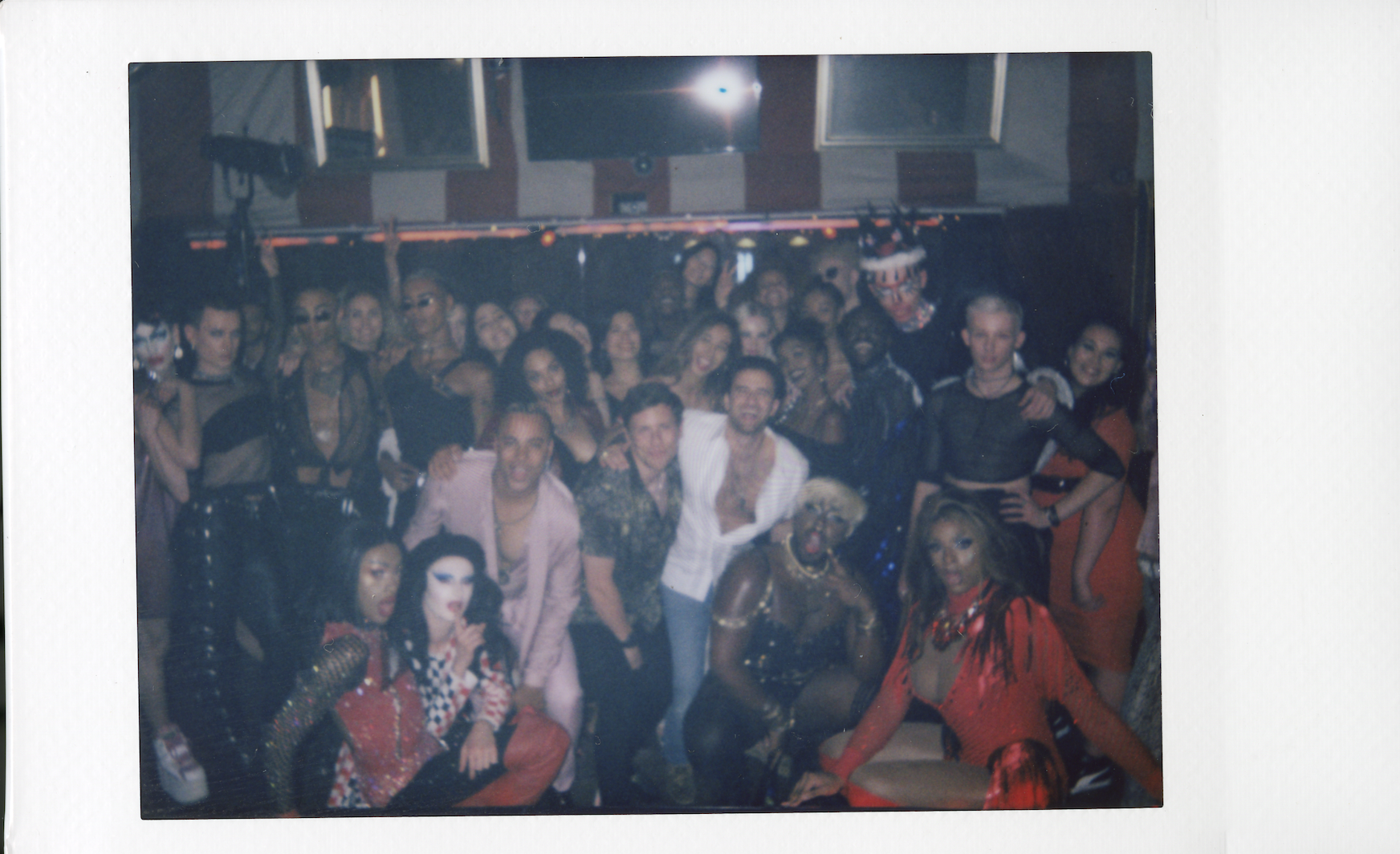 Following Freida and their fellow drag performers at this year's Pride in London, the film is a powerful celebration of individuality. The atmosphere was heavily influenced by Jess' own first experience of Pride when she was just 17. "It was a really powerful and emotional experience because I felt this unexpected sense of belonging," she says. "I felt that this year too -- being surrounded by misfits who share a feeling of being displaced, because at some point in their life they've been told they're inherently wrong, and are now coming together to celebrate their otherness. That creates a really significant atmosphere. It's a nostalgic recognition of breaking free from oppression."
This year's Pride in London was perhaps the rowdiest in recent years, taking place during a heatwave and on the same day as England played in the World Cup quarter-final. Freida Slaves performed throughout the day on The Glory's float, which ended the entire march. "Keeping spirits high was a challenge throughout the shoot", says Jess. "But the drag queens managed to sustain everyone's energy by blasting out classic hits and performing dance routines in the middle of Portland Place."
It's easy to see this electric atmosphere reflected in Me, Myself and I, as the performers and Pride revellers move freely across the sun drenched streets of London. As Pride increasingly feels less political and more commercialised, there's a double-edged sword effect on the celebration. Thus Jess' decision to focus on figures like drag queens and POC who spearheaded the movement for generations is an important one. "I think as time goes on, and queer people become more accepted into society, Pride becomes less political because there's less of a sense of urgency for what we're marching for. But it's still so important for younger people to be aware of why Pride was born, and why it's still so vital today."
read this next