T-shirt G-star Raw. Jeans Re/Done. Rings model's own. Photography Olivia Bee.
aussie actress odessa young is ready to shine
Odessa Young is the breakout star of 'Assassination Nation', the wild and violent satire about our social media obsessed culture.
|
13 September 2018, 7:10am
T-shirt G-star Raw. Jeans Re/Done. Rings model's own. Photography Olivia Bee.
This article originally appeared in i-D's The Earthwise Issue, no. 353, Fall 2018.
In Assassination Nation, Odessa Young plays a high school senior with a labyrinthine thirst trap strategy, instigating a small town bloodbath by sending saucy DMs to the married dad next door. "It's a wild one," the 20-year-old Australian actress deadpans down the phone from Madison, Georgia, where she's currently filming her next feature. She's not kidding. Sam Levinson's socially prescient revenge epic kicks off with a trigger warning for: bullying, abuse, classism, death, drinking, drug use, social content, toxic masculinity, homophobia, transphobia, guns, nationalism, racism, kidnapping, the male gaze, sexism, swearing, torture, violence, gore, weapons, fragile male egos. Oh, and giant frogs.
Assassination Nation imagines a social media hacking scandal loosely based on the Salem witch trials. Odessa's character, Lily, is the centre of a high school clique less concerned about SAT scores than with X-rated extracurriculars. Until, at least, the town is turned upside-down by something eerily akin to the 4chan celebrity nude photos leaks. Lily and her friends then become a feminist death squad comprised of Bex (Transparent actress and Gucci goddess Hari Nef), Em (Awful Records singer/producer Abra), and Sarah (English model-turned-actress Suki Waterhouse.) Hari, Abra, and Suki are hardly cookie-cutter Hollywood stars, but all have become indie It-Girls with millions of online fans. Odessa, meanwhile, only recently posted a tongue-in-cheek Instagram in celebration of hitting 420 followers. "I've never really had a public life," she says, "so it was very interesting for me to witness those themes in person."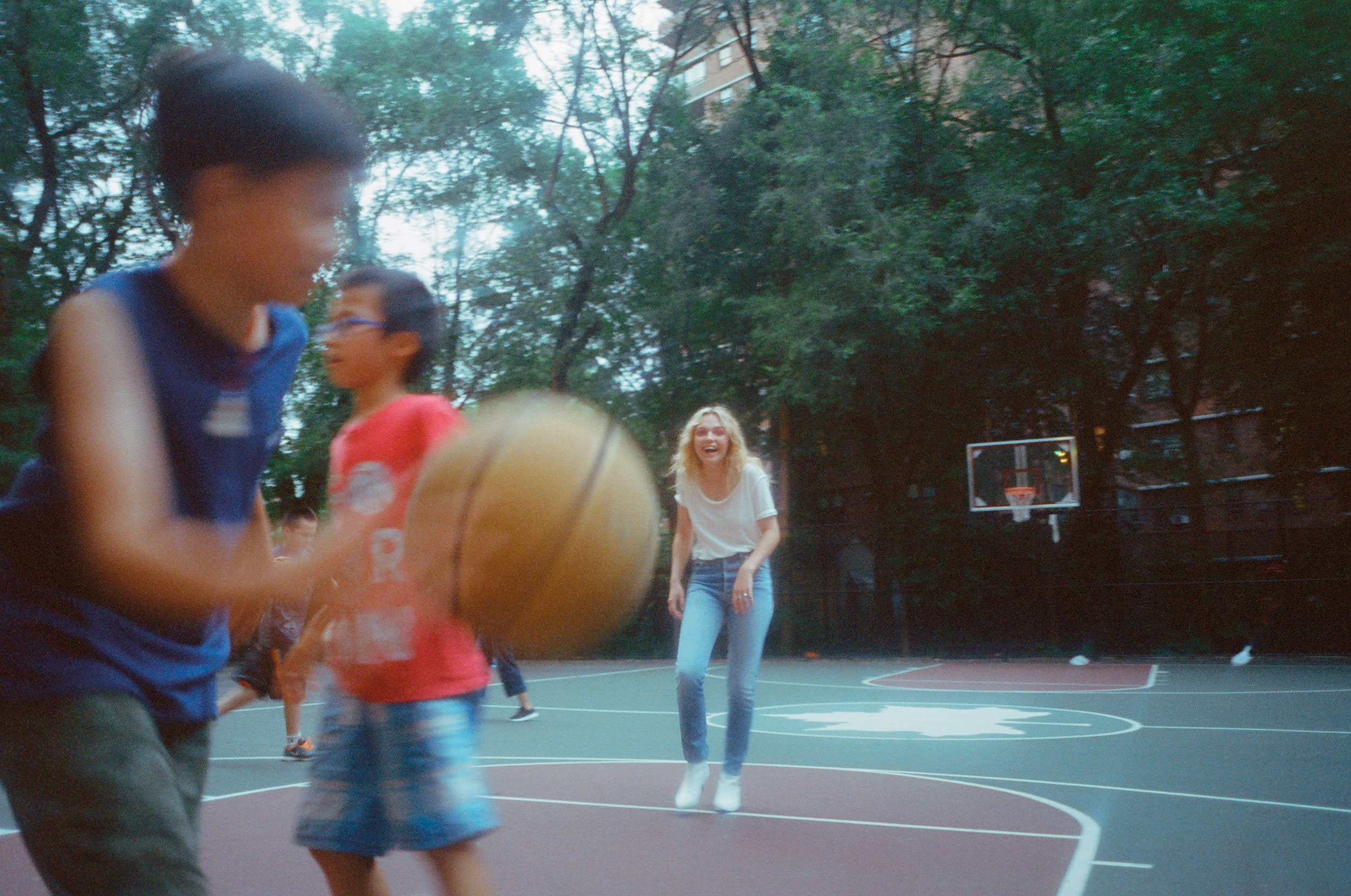 The script for Assassination Nation was written before the 2016 US presidential election even happened. While shooting in New Orleans in the aftermath of that explosive event, amidst a constant stream of headlines about alt-right rallies and Twitter-fueled conspiracy theories, the film underwent a constant metamorphosis. "The movie read as quite satirical before Trump was elected, and by the time we came around to making it, it was a few months into his term, and we realized that we couldn't joke about these situations anymore," Odessa says. "There was a shift in tone because of that election. We realized that if we were going to make a point in a movie, it couldn't be making light of a point."
Then the cast headed to Sundance in the wake of the Harvey Weinstein allegations. Odessa sees the #MeToo movement as making Assassination Nation conducive to a greater cause, or at least valuable to understanding it, even though it had wrapped before the scandal hit. "[Prior to the allegations] it didn't have this kind of added impetus of what it means to be a woman in Hollywood, which is on a larger scale what this movie is about," she contemplates. "I think we were more conscious of it during the premiere and during the press at Sundance than during the making of the movie itself."
"I'm so sick of reading movie scripts about teenagers that are written by people who clearly hate teenagers. Assassination Nation views our generation through a non-judgemental lens."
Part of what drew Odessa to playing Lily in the first place was that the story – while certainly about exploitation – doesn't exploit its young female characters. "I get so sick of reading movie scripts about teenagers that are written by people who clearly hate teenagers," Odessa says, sounding legit bored by this experience. " Assassination Nation views our generation through a non-judgmental lens, which is a credit so often taken away from us." She emphasizes that her character never asked to be placed in the boxes that she is. In a way, we are all Lily, existing inside a system we didn't build yet are expected to fit into in impossible ways.
It's not surprising that Odessa formed tight friendships with Hari, Abra, and Suki during the emotional filming process. "We went through a lot together," she recalls. "I consider those girls part of a very, very special moment in my life, and I talk to them all the time. It feels like we were pieces to a puzzle that was making sense of something bigger than ourselves." She's particularly fond of the time they all spent holed up in a New Orleans mansion a few days before filming began. The girls spent this period walking around, playing music and shooting the shit. They were also getting to know their characters. "Sarah's house in the film is this really gorgeous 70s house in New Orleans, and we had a lot of days there just the four of us," she says. "We did rehearsals there and I think just being able to spend entire days together staying in character and being generally playful, but at the same time earnest, just created this really beautiful energy."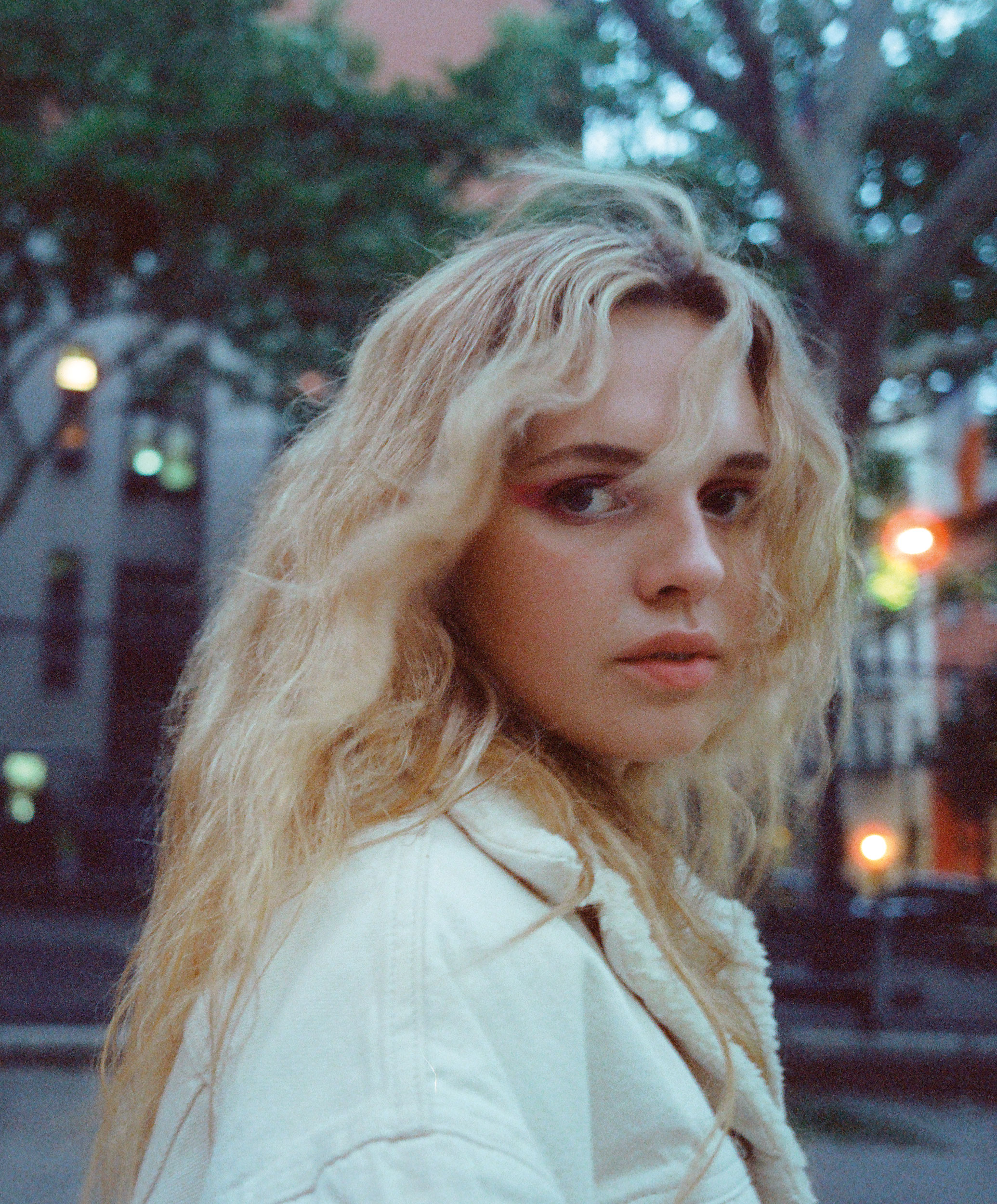 Assassination Nation was hardly Odessa's first time in a taxing role. She's played a teen with bipolar disorder in the web series High Life, and recently appeared in Jamie M. Dagg's triple-murder thriller, Sweet Virginia. "I think there's a certain element of feeling the emotional impact more of darkness," she says about being drawn to grisly scripts. "There is great light to be found in darkness, and that makes me feel like I am not just doing a job, but I am living something." Still, she is only 20. "Maybe that won't last forever, and it's just while I have this blind energy that I can keep doing that. I'll probably end up doing comedies one day because I'll get too depressed." Odessa has learned there's no real way to prepare yourself emotionally for these kind of films, but she knows she's lucky to have been blessed with dope co-stars and crew members.
One thing keeping her grounded is the chance to travel back home for work. She recently wrapped on the film Celeste, about an opera diva living in northern Queensland. "I got to go back to Australia and relive the parts of that country that I really love the most. The landscapes, the scenery – we make good cinema, man. We really do." She's also a voracious reader, going into full fangirl mode over Doug Liman's upcoming Chaos Walking blockbuster, based on one of her favorite YA trilogies. "I think the reason I wanted to be an actor in the first place came from literature," she says, having never been formally trained, nor studied at drama school.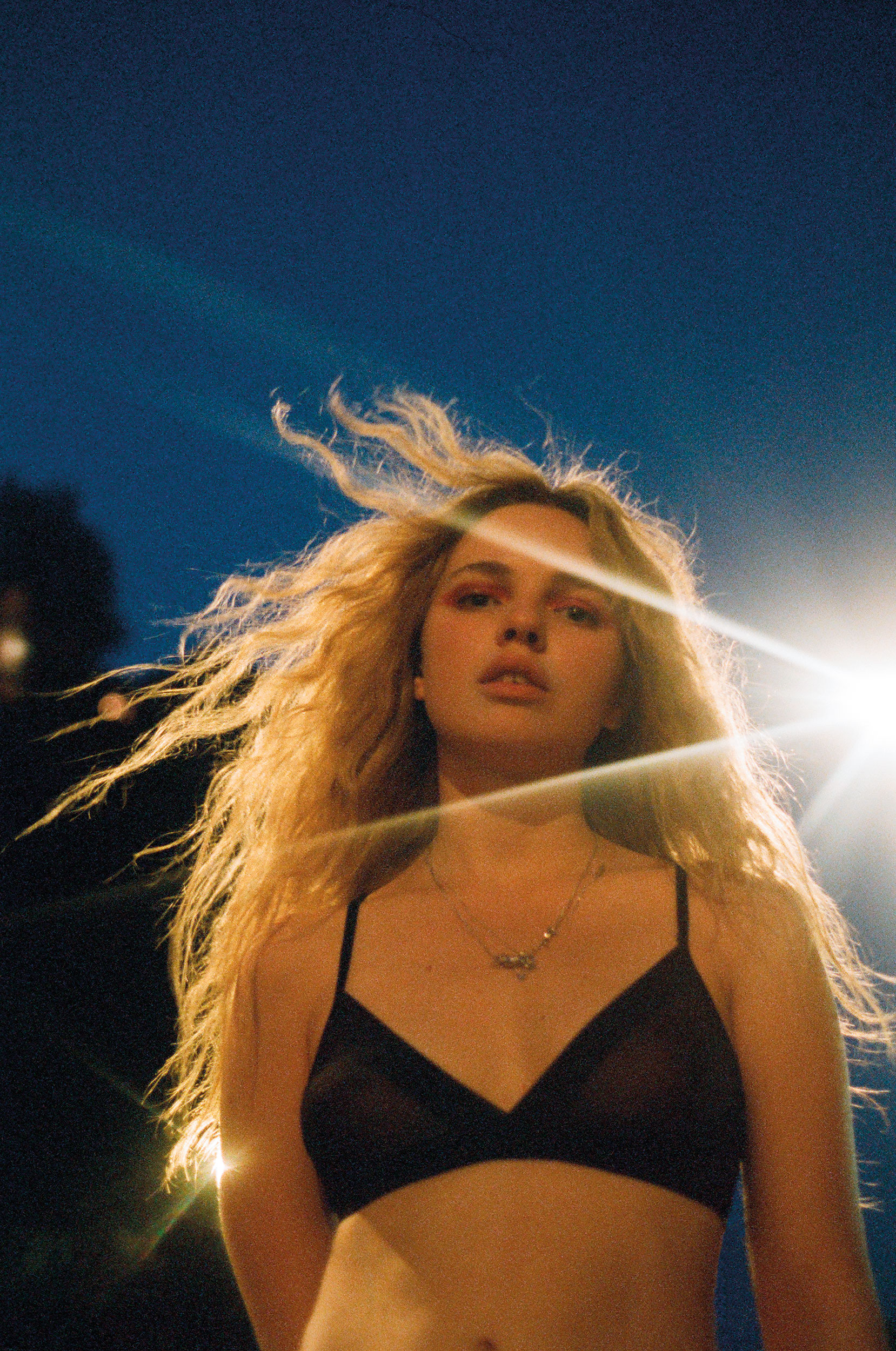 "I would read these books with these female characters and just be so completely enthralled by them that I would become them. A script is essentially another form of literature." But she has zero hard feelings about Daisy Ridley being cast as Chaos Walking's kick-ass heroine. "I think if that were to happen I would have quit after that," she says, sounding absolutely serious. "I couldn't do anything else after that. It would have been the perfect end to a wonderful decade and then that's it."
Fortunately, she's still in the game. Odessa is particularly excited about her role in Sam Taylor-Johnson's adaptation of James Frey's controversial bestseller, A Million Little Pieces, starring Sam's husband Aaron Taylor-Johnson. "Their passion was unbridled," she says with utmost admiration. "To be able to come work with them, and to work for them — you're giving your service to people who are going to take it and do the most honorable thing with it." For now, Odessa isn't setting concrete goals, other than to continue choosing projects that mean something to her, and that she can contribute something to. Just keep that two-way street going. "If I can keep doing that, then I'm Gucci, as they say."
Credits
---
Photography Olivia Bee
Styling Tracey Nicholson
Hair Ryan Mitchell at Streeters using Bumble and bumble. Make-up Jen Myles at Streeters using M.A.C. Cosmetics. Photography assistance Katie Tucker.
This article originally appeared on i-D UK.