nadya from pussy riot has written a book
It's a guide to activism, duh.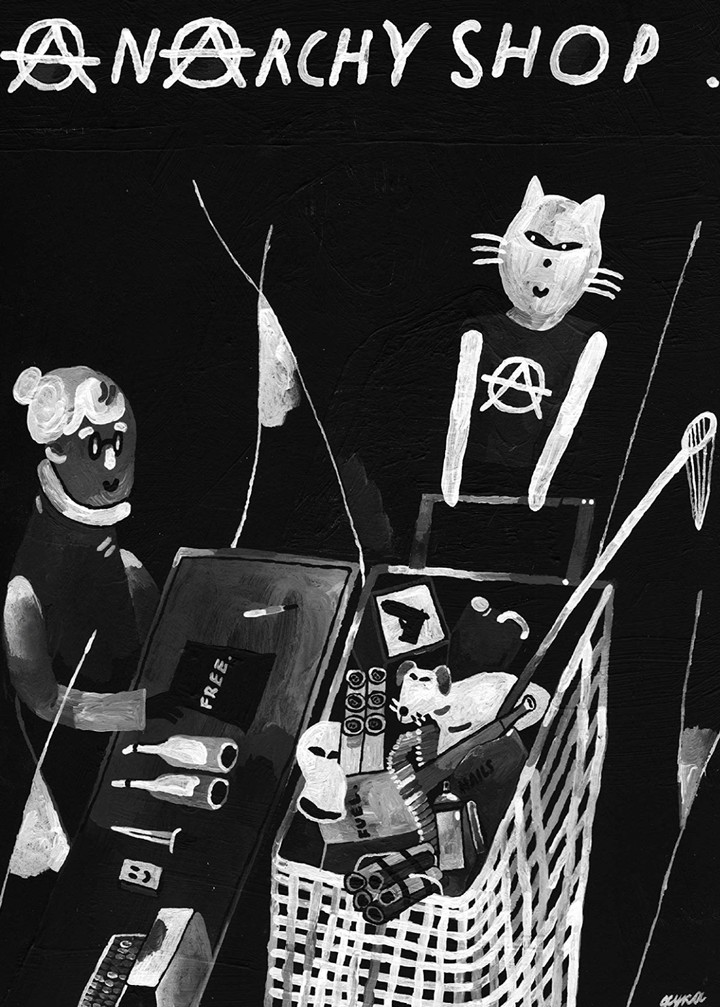 Visual artist, professional protester, ardent feminist and founding member of Russian activist group Pussy Riot, Nadya Tolokonnikova has only gone and written a book about activism. Do you feel concerned about the state of the world and feel an overwhelming urge to do something about it? This one's for you. "Hey my dear fellow activists," she announced on Twitter over the weekend, "my book Read & Riot is coming out soon." Perfect timing, I'd say.
Hitting shelves 9 October, the book will be published by HarperCollins, who describe it as "a guerilla guide to radical protect and joyful political resistance." In the preview that balaclava fan Nadya shared, the guerilla guide promises to feature, amongst many other things: lessons on "creating a political feminist punk band: the basics", a Pussy Riot reading list (want!) and an afterword from none other than Kim Gordon.
Meanwhile, fellow Pussy Rioter Maria Alyokhina just smuggled herself up to Scotland to perform a multimedia spoken word show, Pussy Riot: Riot Days at the Edinburgh Festival.
Can't wait until release? Read Nadya's i-D column on activism here.
read more