watch the dreamlike video for king krule's 'biscuit town'
The opening track from his Mercury Prize-nominated album 'The OOZ' finally got a visual.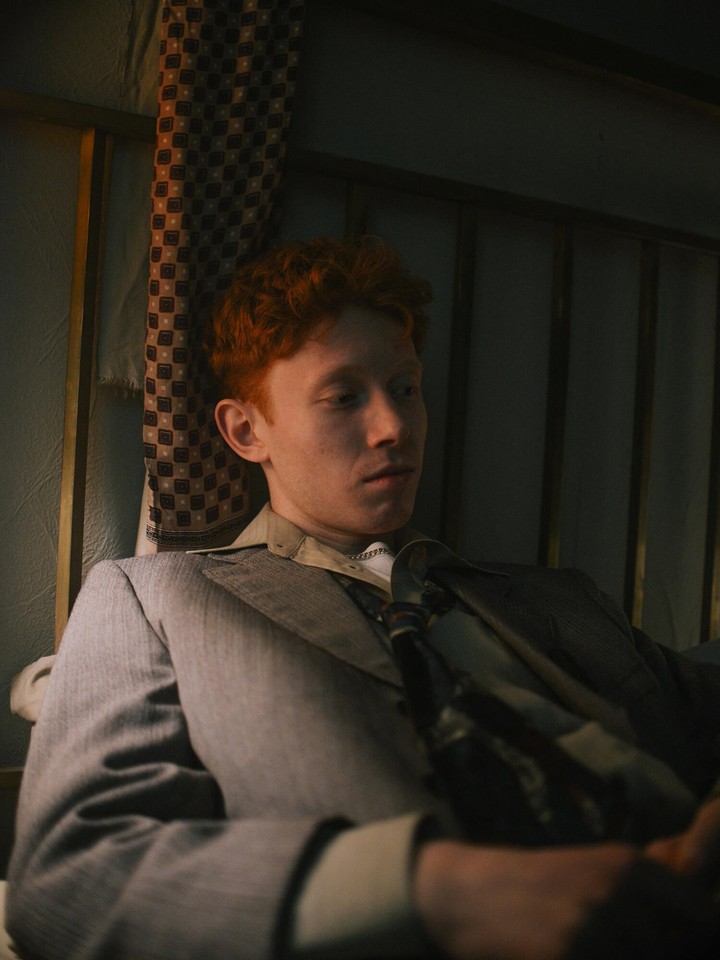 Photography Charlotte Patmore
Archy Marshall, Edgar The Breathtaker, King Krule. The multi-monikered music man just shared the video for Biscuit Town, the opener from 2017's The OOZ. Directed by friends and longtime creative collaborators cc. Wade, the video sees 23-year-old Archy stalking the streets of his very own dystopian shadow city. It's cinematic and hazy as hell, depicting our protagonist retracing his footsteps through a dark and smoky jazz bar, dictaphone and cigarette in hand, gazing up past the tower blocks to the surface of the water above. What happened last night, Archy?
"It is a shadow state. It's not hyper-realism and it's not fucking cardboard. It's that weird in-between thing," he explains, in conversation with his director pals. Except, it is cardboard. They literally made the whole set from the stuff, before proceeding to reference scenes from Psycho and Fritz The Cat. "There's a bit of neuroses to the video," Archy continues. "There is an air or an atmosphere of neuroses that matches the song."
There's more: this is the first in a three-part series made in collaboration with WeTransfer. Learn more about this project here and watch this space.
---
This article originally appeared on i-D UK.