How music built the world of Normal People
From Imogen Heap to Frank Ocean, the songs that are laced through the years-spanning love story give it new life. Here, the people behind those musical choices explain their process.
Photos courtesy of Hulu
Music and memory are intrinsically intertwined, both positively and painfully so. Hearing a song can remind you of someone you'd rather forget, or take you back to a place in time where life felt better, more hopeful. Those memories might be tied to love, or the loss of someone, or the ways in which those two emotions always seem to simultaneously, searingly, overlap.

Sally Rooney's Normal People, both in book and film form, is the epitome of that intersection. It crystallises those emotions into a constantly weaving story of two young people, Marianne and Connell, and the complex connection they share through high school and into adulthood. The TV adaptation brings those two characters to thrilling life, and has racked up a collection of glowing reviews in the process. In their five-star write up, The Guardian called it "a beautiful, hugely beautiful thing".
We all have our break-up songs, as well as ones that make us feel alive and in love. It was the job of music supervisors Juliet Martin and Maggie Phillips to decide the tracks that would help shape Marianne and Connell's relationship on-screen. Juliet is based in Ireland, while Maggie lives Stateside. Together, they were responsible for shaping a vast yet cohesive collection of songs that would, eventually, mirror and shape the show's atmosphere. How it sounds is a journey in itself, like a spirit clinging to the aura surrounding Marianne and Connell, articulating emotions that aren't spoken out loud.

At the end of the show's first episode, after the connection between the two strays from mere kinship into a secretive romance, Anna Mieke's "Warped Window" plays. It's something of an Irish hidden gem, with barely 3000 cumulative plays on YouTube at the time of writing. "Thought of you in the deep of my sleep," she sings. "Thought of you in the depth of my night." Barely a word is spoken between Marianne and Connell in that moment. The song, instead, speaks for them.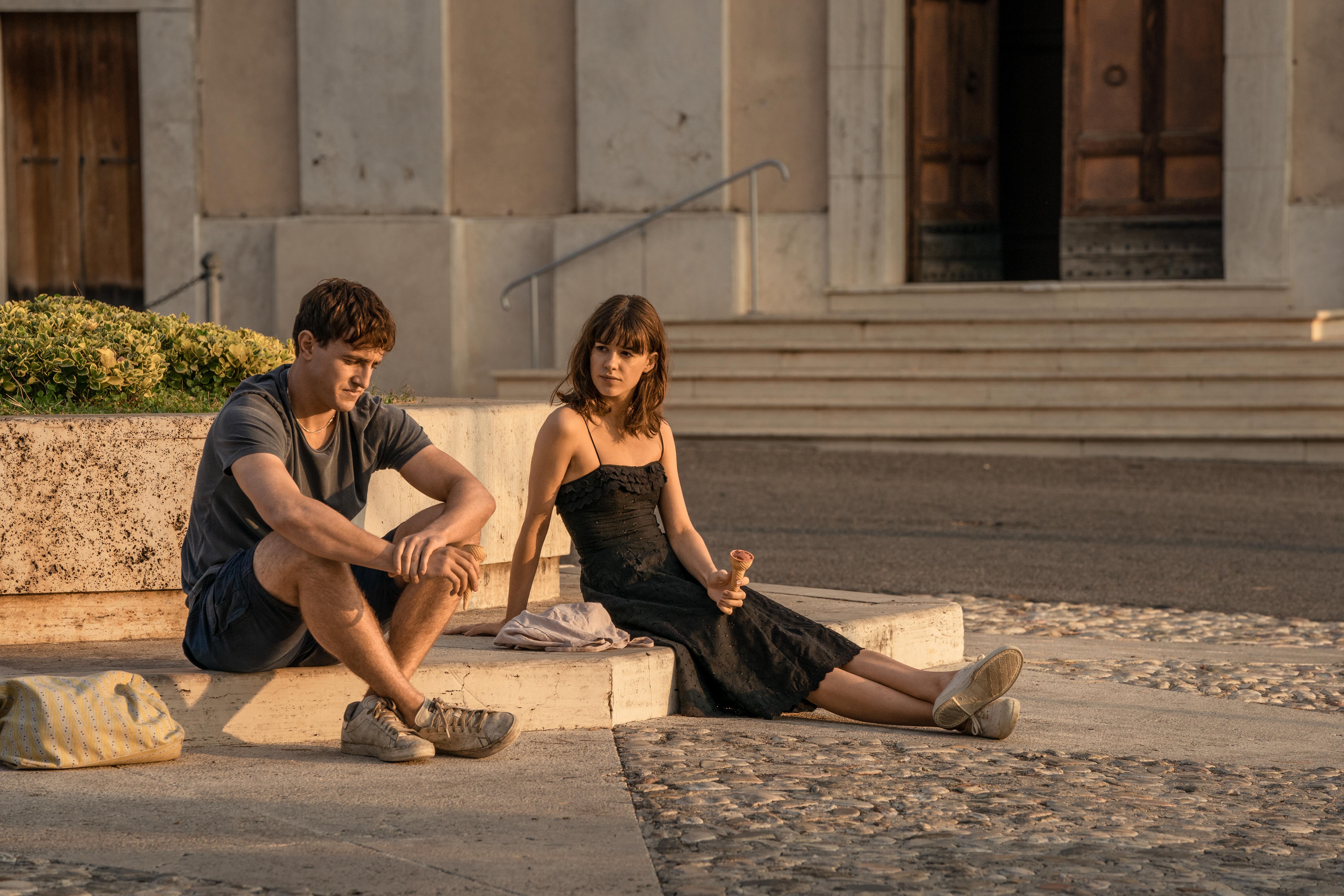 "It's a different kind of love story than most of the teen dramas out there," Maggie, who was also the music supervisor on Moonlight and The Handmaid's Tale says. "It's not cool or flashy. It's quiet and earnest and restrained." As Hulu's go-to person for music supervision for their original series, she came on to the project shortly after Juliet, who had met the film's director Lenny Abrahamson and editor Nathan Nugent, in the show's script stages. "There was a feeling that the music had to not deflect what was happening between these two actors and this beautiful sense of place, or that the music wouldn't override that," Juliet says. Maggie agrees: "We didn't want anything to feel like a music video."

You only need to spend a few short minutes in the world of Normal People to know that they've steered clear of pastiche. Young love is a difficult journey to soundtrack without falling into cliches that feel jarring. "Early on, I remember talking with Lenny and Maggie, and Lenny saying to us, 'Let's not have a sad song or a sex scene song', to avoid falling into those traps." That Anna Mieke track felt right, Juliet says, calling it delicate and fresh. "But there's no formula to it. You look at the screen and you listen, and you see what works. It's a gamble."
One of the most breathtaking uses of music comes with the haunting arrival of Imogen Heap's "Hide and Seek" in the second episode, as Marianne and Connell sift through the sand dunes. It feels perfect, perhaps because its spectral beauty feels as dizzying as first love does. It also feels intrinsically tied to another series dealing with young love, albeit in a more extreme sense: that pivotal scene in The OC. Here, it feels more deft, though Maggie wasn't sold on it in the beginning. "Most people love the Imogen Heap," she says. "But I don't know how many times I listened to something [else] for that slot. I mean, I probably listened to 500 songs. It's so hard to create that magic and have everyone share the same opinion." In the end, it works by steering clear of hitting us on the head with the 'Whatcha Say' line we've heard a hundred times before.
The job, they say, involves a lot of conversations, and fighting for songs you feel passionate about. Both Maggie and Juliet loved "The Kiss" by Judee Sill, but couldn't find a spot that felt right for it. The cover of The Jesus and Mary Chain's "Drop" by Hope Sandoval -- which they both loved and stood up for -- did make the final cut, in a montage sequence as the duo first arrive at university and find their social status has flipped.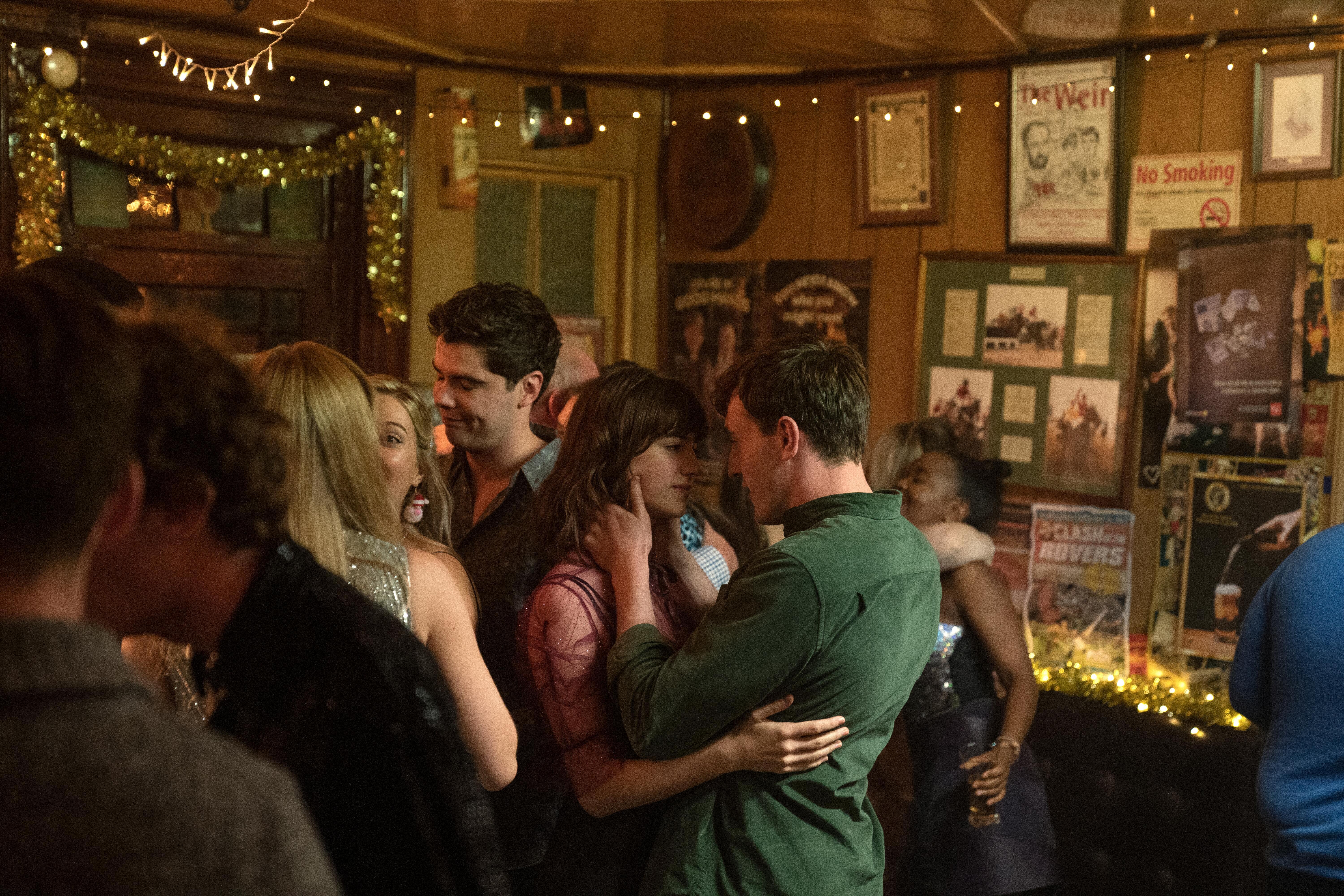 The agreement from the beginning, from Lenny and the series' production team, was, according to Maggie, to initially focus on "acoustic and guitar-driven singer-songwriter" material as a base level they could build upon, with names like Nick Drake being present from the beginning. (His simple, acoustic song "Horn" soundtracks the third episode.) Was there a pressure to include more contemporary material, in keeping with the mid-2010s era in which the book was set? "At the script stage, when I found that London Grammar song [the Arty remix of "Hey Now" scores a dance scene in episode three], we were going with a timeframe tied to that," Juliet says. "But that was slightly different from the book… in and around 2015, I think. Then we had a conversation afterwards and I think we decided we weren't that bothered.

"As Lenny put it, the dates aren't important," Maggie adds. "We're not sitting there saying what year we're in… he was concerned about getting the mood right. But with the diegetic-sourced stuff, at the parties or when Marianne is listening to songs as she's getting ready, we went more popular and recent." Marianne and Connell lock eyes at a party to Frank Ocean's "Nikes", and later kiss to Carly Rae Jepsen's "Too Much". "In terms of music to go over the end titles, or not coming out of the source, that was way more open, when we get Elliot Smith or an Irish artist like The Sei." That delicate and echoing electronic song, "Metroma", by the Irish/Swedish duo, was one that Juliet was desperate to include, having wanted to use their music for four years.
The work of a music supervisor is often misunderstood. As well as selecting and suggesting songs for certain scenes, they're also responsible for the liaison with artists and publishers to convince them to let their songs illustrate the moving image. Having names like Lenny Abrahamson, an Oscar-nominated director, and Element Pictures who produced The Favourite, as well as the success of the book to bounce off of, made the process a little easier. But there were, as Juliet puts it, "a few disappointments along the way". The show contains a fair amount of nudity and sex, "and a lot of artists weren't comfortable with that," Maggie says. "But it's their art, and if they aren't comfortable with it being joined with ours then you've gotta respect that." Still, they secured almost everything they wanted, but there was one iconic artist who was almost in their grasp, but slipped away at the last minute. They're tight lipped on who it might be: "[They] said that they'd had too many syncs with that song and didn't want another," Maggie says, shaking her head. "That was a blow."

Still, those conversations and the masses of music-listening have culminated in a gorgeous, lucid portrait of what it feels like to dip in and out of touch with someone you will always have a lot of love for. The pressure they felt, from the world's obsession with the show's source material, was one hurdle they had to leap over. But what was more important was doing justice to what was right in front of them: Daisy Edgar-Jones and Paul Mescal's miraculous performances. "I was left speechless by how they handled it," Maggie says. Juliet concurs: "You can only imagine how much pressure we would feel with the music -- and then we've actually got to do justice to do those two characters too!"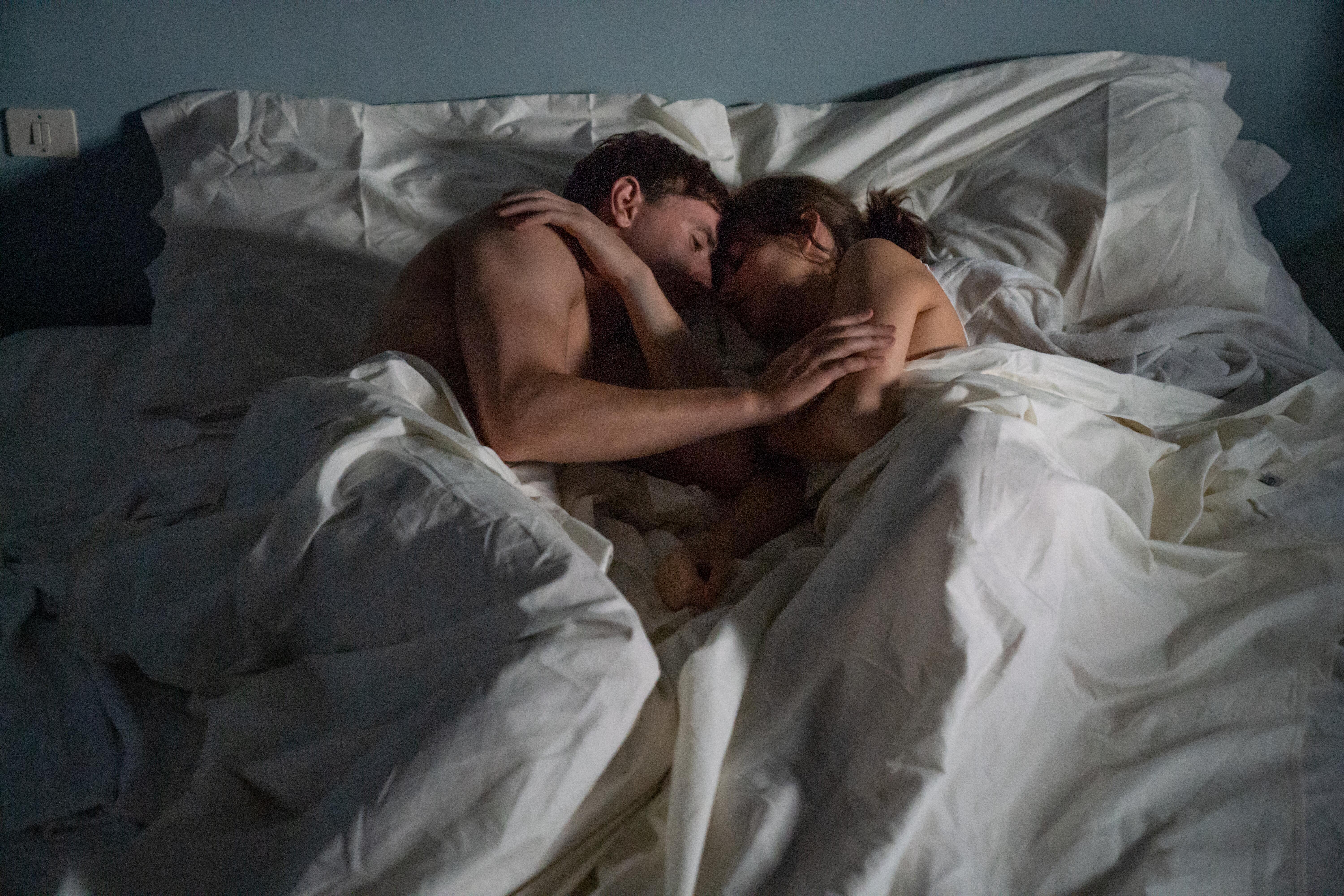 Neither Juliet or Maggie met or spoke with Sally Rooney in the process of curating the music for Normal People ("I hope we made her proud!" Maggie laughs), and so they were left to form that sonic world she too must have imagined and considered through the process of writing the book. Do Maggie and Juliet have a song that they feel epitomises everything about the love between Marianne and Connell that Sally created? They agree on Fionn Regan's "Dogwood Blossom". "Keep climbing into my head without knockin'," the Irish songwriter sings, "and you fix yourself there like a map pin."
In Normal People, Marianne and Connell are the map pins in each other's lives. Ones that, no matter how much they move and change, still linger piercingly in their memories like bittersweet songs, memories they'll never shake.
Listen to the soundtrack to Normal People below: