All images courtesy Josefina Santos
Josefina Santos's year in photos
Nude beaches, a solo show in Colombia and a trip to India... this is Josefina Santos's 2019 in photos.
|
13 December 2019, 10:00am
All images courtesy Josefina Santos
We asked a handful of our favourite photographers to look back at 2019 and remember it through the photographs they took. From i-D contributions to personal pictures of friends, family and strangers on the street, this is Josefina Santos: My Year in Photos.
Photographer Josefina Santos was born and raised in Colombia, but has been living and working in New York for the past 11 years. "I started experimenting with photography very early on in high school, I had my own DIY dark room and loved to shoot on 35mm BW film," she says. "At 18 I moved to New York to study Graphic Design at Parsons, I worked as a designer for a couple of years after graduation and slowly made the transition to shooting full-time." Her work lives between the worlds of portraiture, fashion and documentary photography. It focuses on people, "whether it's in the context of a commission from The New York Times, a commercial campaign or for my own personal work." In 2019 she had her first commission from The New Yorker, followed by The New York Times, "so it's been an exciting year for editorial prints."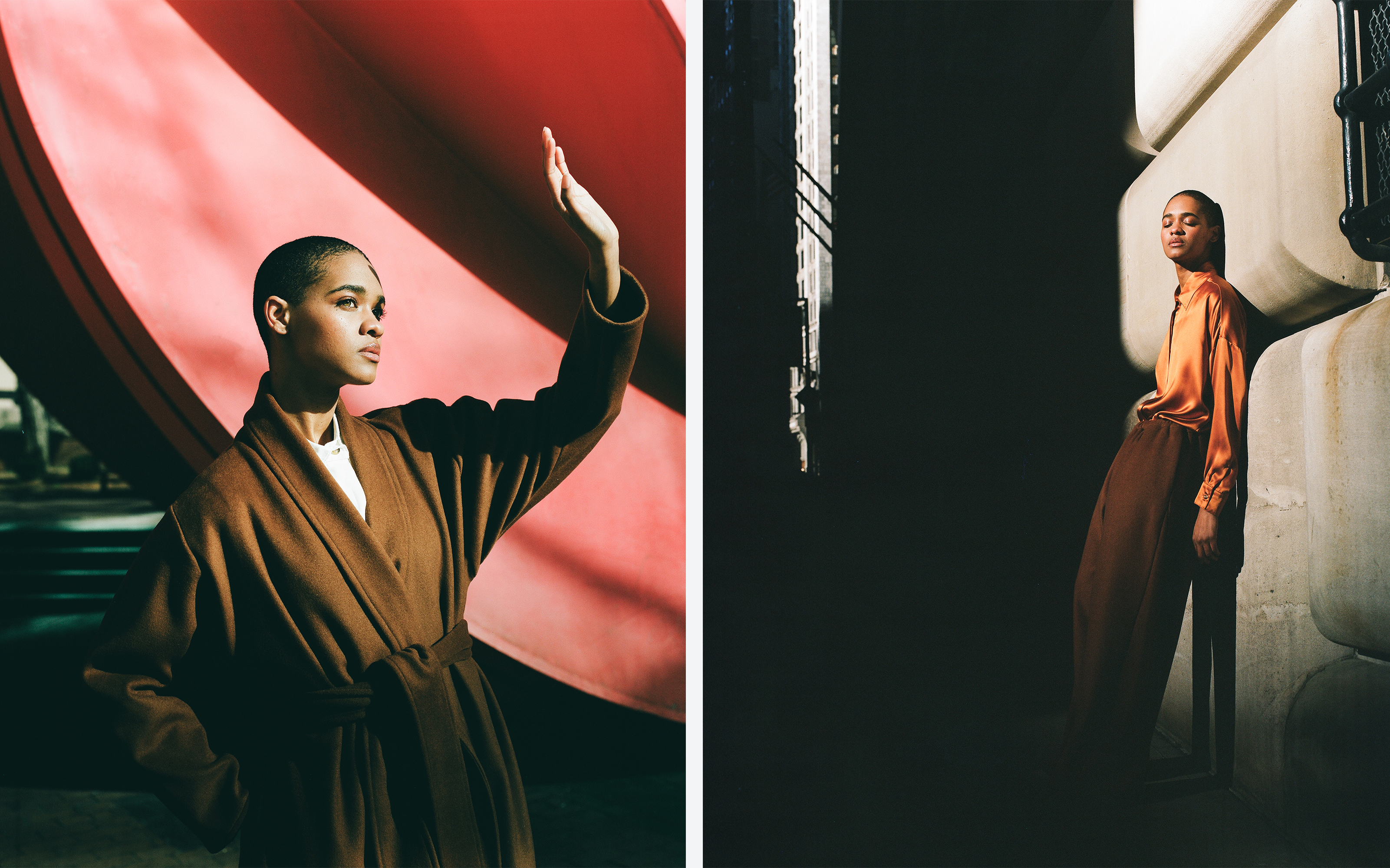 January
Started my year shooting the amazing Mecca Allah for Datura Studio around the Financial District in downtown New York. Its really crowded and busy around these locations but we shot on the first Sunday of the year so it was quiet. We even managed to shoot on a couple of government buildings which would've been impossible otherwise.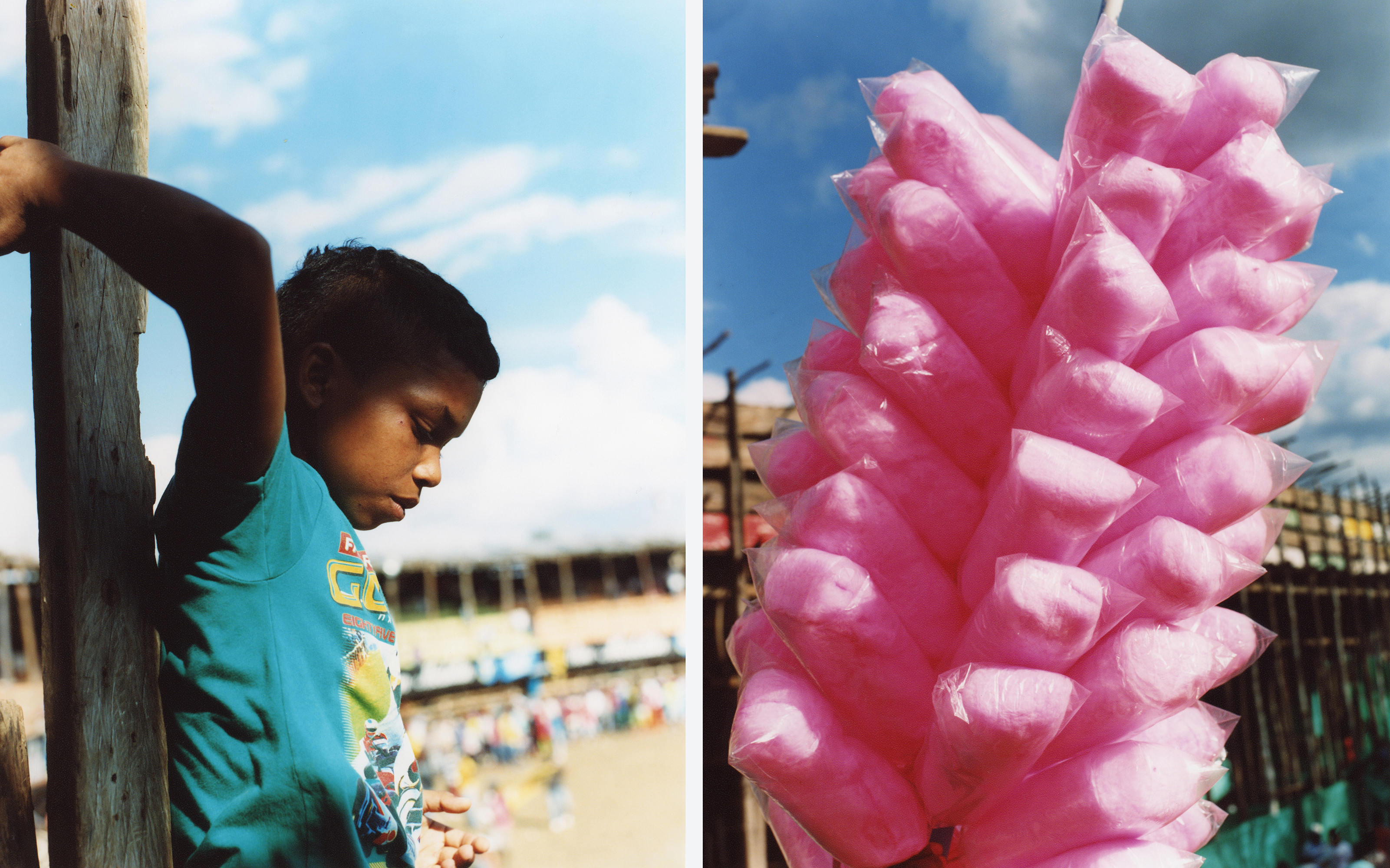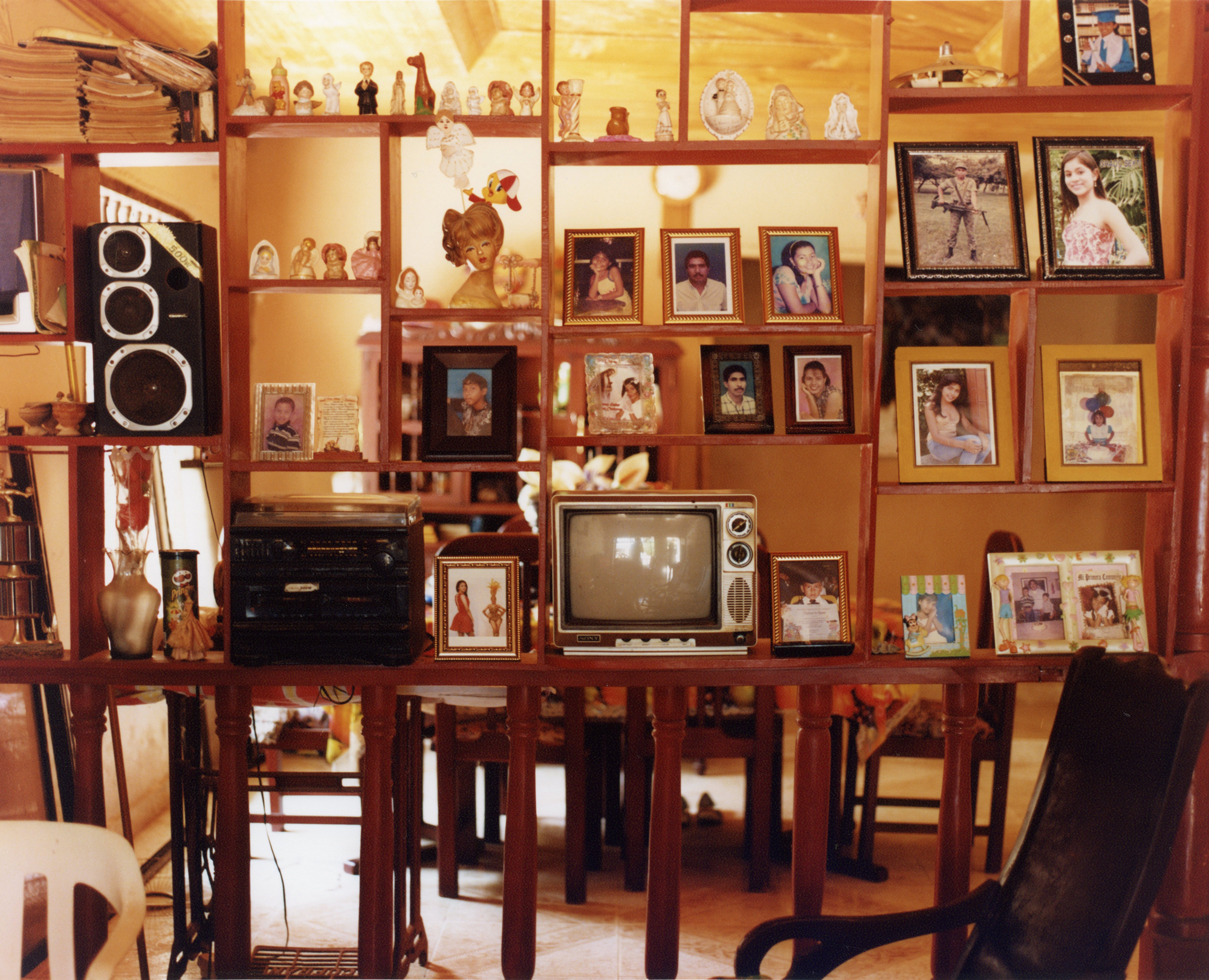 February
Had my first solo show at the Arzobispado Gallery in Cartagena, Colombia. The show featured an ongoing body of work called SUCRE, which is the village where my mother was raised just a couple of hours away from Cartagena. The project was inspired by a memoir that my mother wrote about her childhood and growing up in this very particular town in Colombia. She recently published the book so it feels like the project went full circle this year.
March
One of my absolute favourite projects of the year was to shoot the album photography for Kombilesa Mí, a folkloric-rap band from Palenque, Colombia. We shot in my studio in Brooklyn while they were on tour and months later they invited me to their hometown of Palenque to shoot them with their friends and family for their debut album Esa Palenkera.
April
Portraits from an ongoing project called ALIAS, an in-depth documentary storytelling project centred around former guerrilla women in post-war Colombia. This project is meant to explore, navigate and reveal the multilayered complexities of these select women as they navigate through this life change and take charge of their newfound freedom.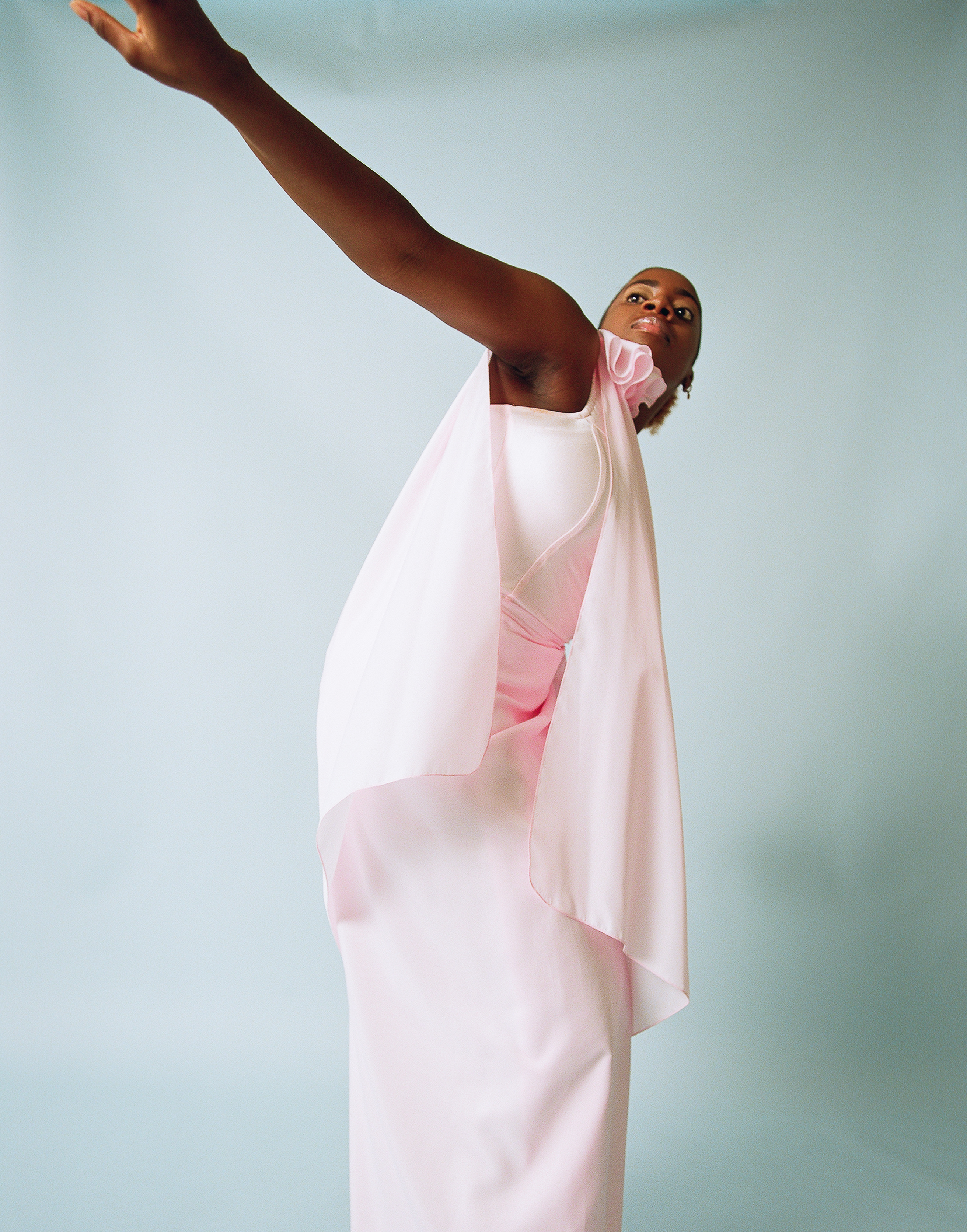 May
First print commission for The New Yorker: Goings on About Town. Shot dancer Adia Clark for BAM's DanceAfrica Festival. I have a background in ballet dance so I get particularly excited when I have the chance to shoot dancers. There's a special universal language that comes through when shooting a dancer, its smooth and effortless.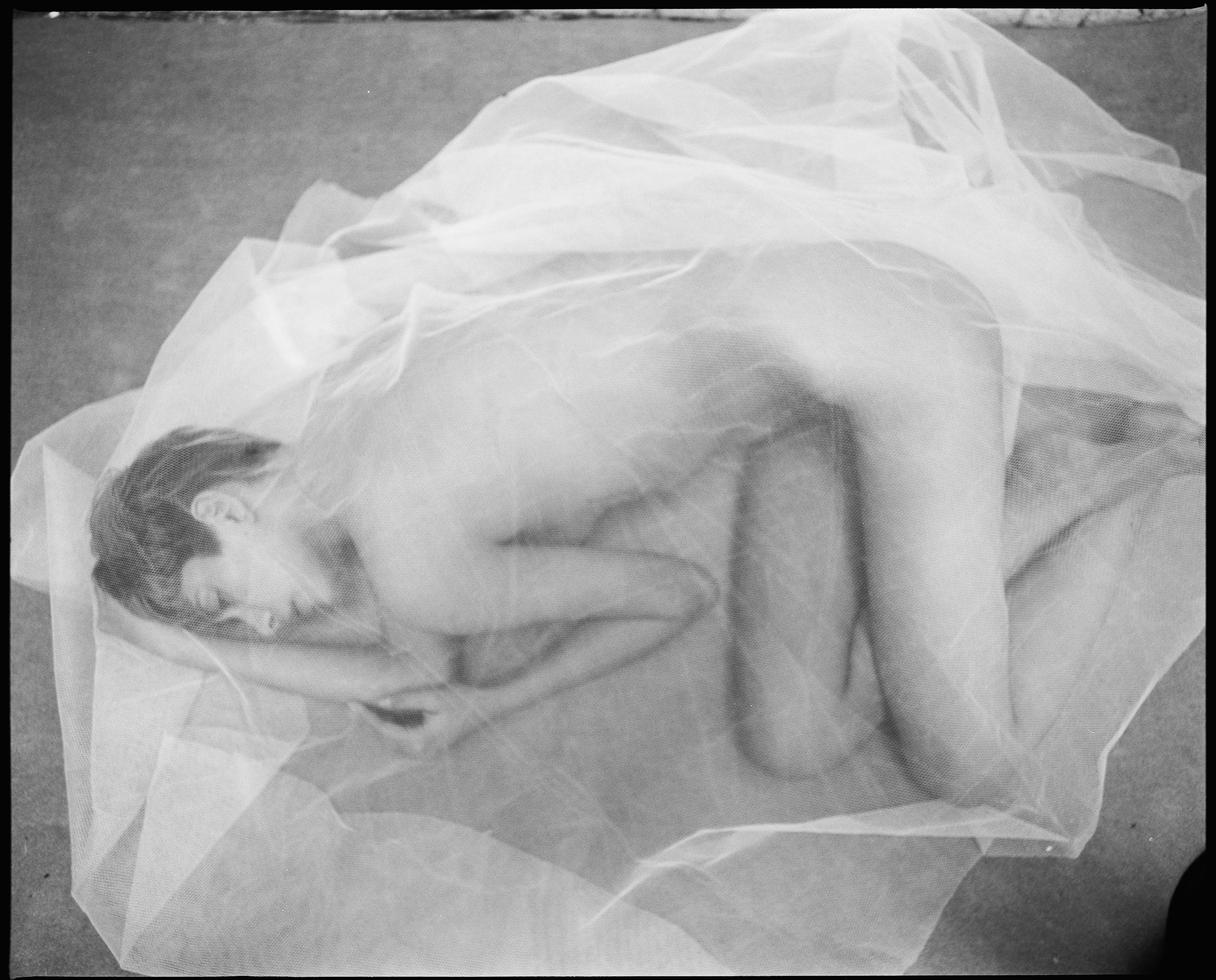 June
Outtake from an unreleased editorial made in collaboration with my good friend and stylist Andrea Gil. Shot about 15 looks and the last shot with no clothing ended up being my favourite. I like how she looks like she's in a womb.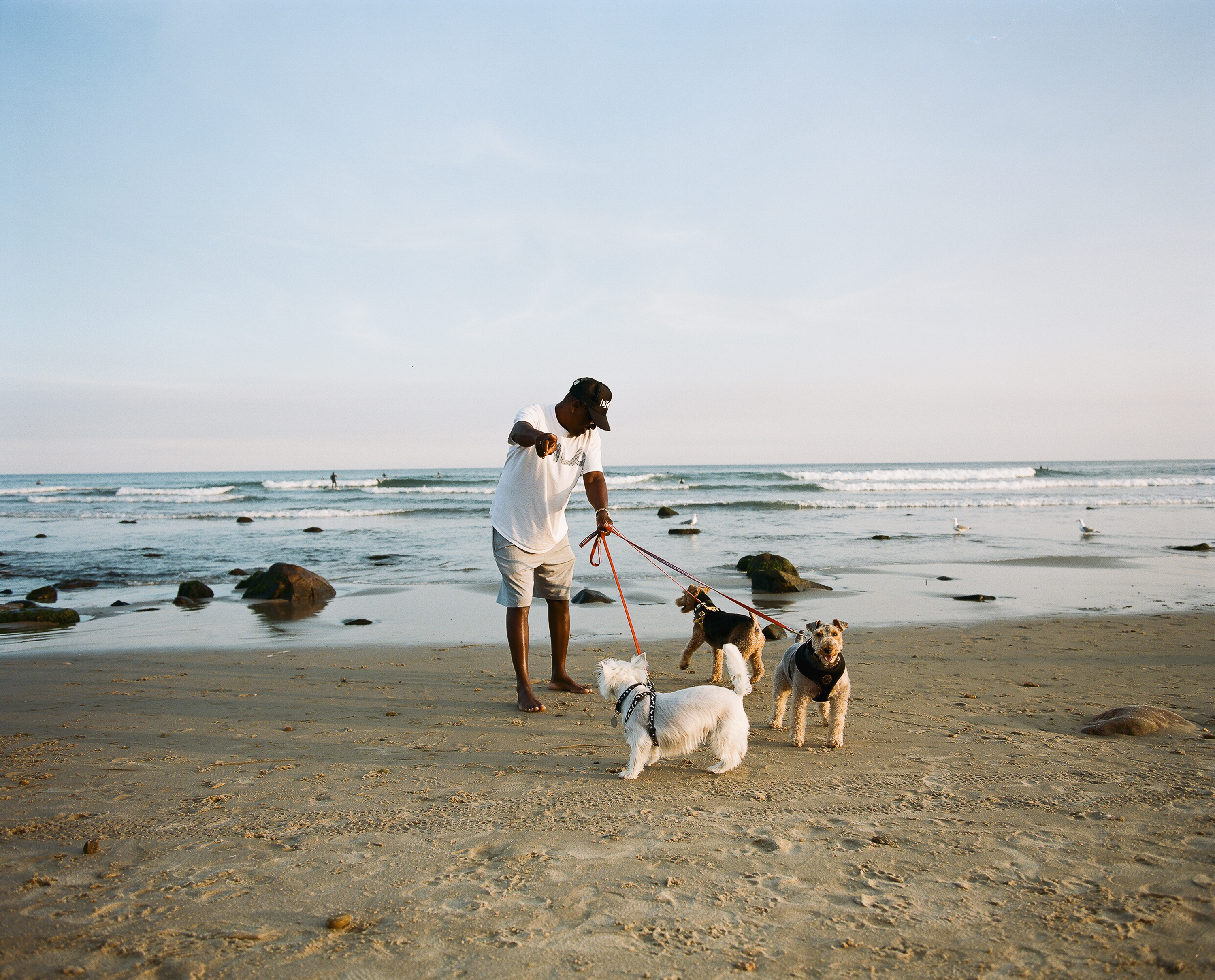 July
Had three shots left in a roll after shooting a commercial campaign over the fourth of July-weekend in the Hamptons. Needed to finish the roll so I took a walk down Ditch Plains beach in Montauk and saw Michael walking his three dogs. I couldn't manage to get a shot with all of them looking at the camera but I still liked it.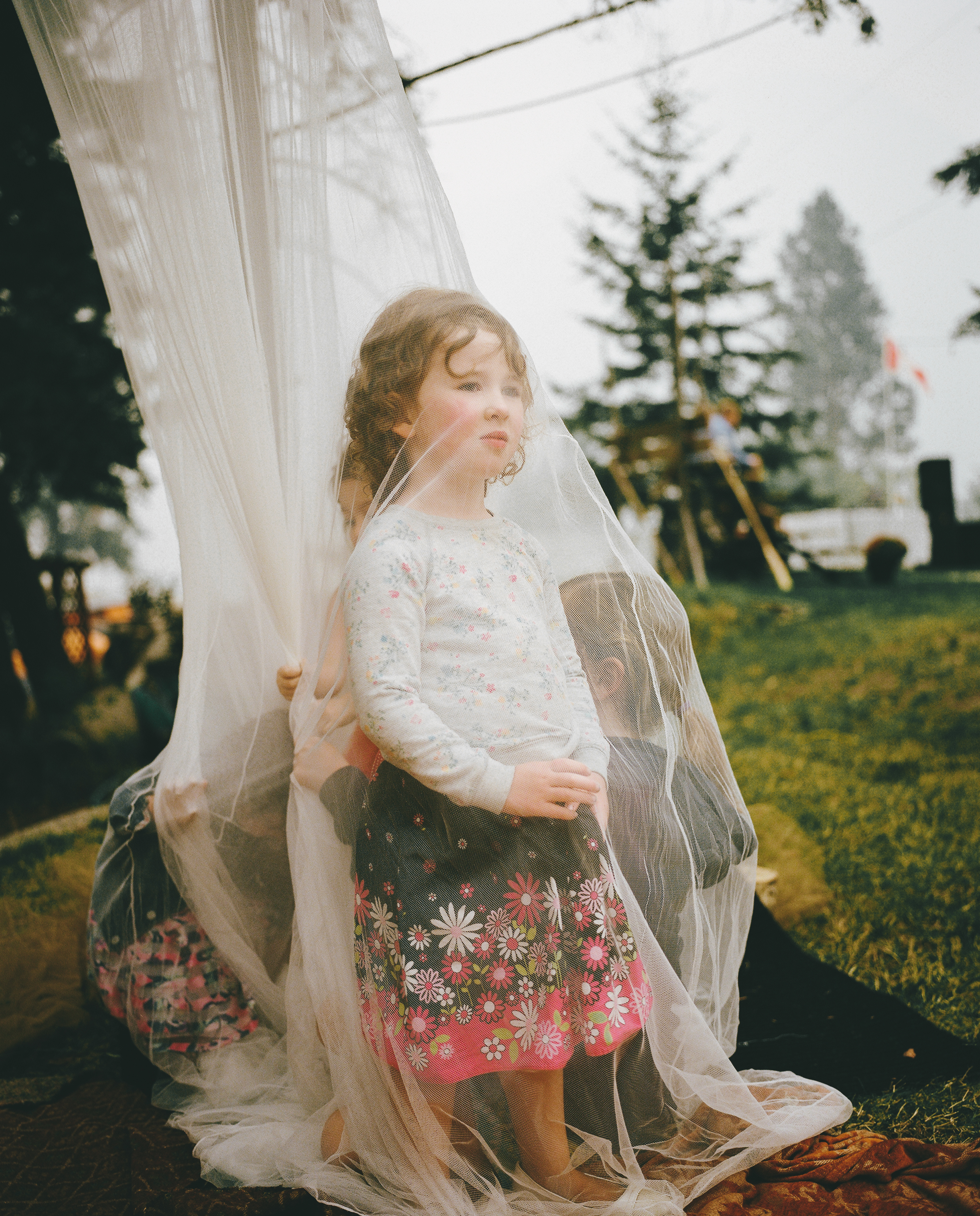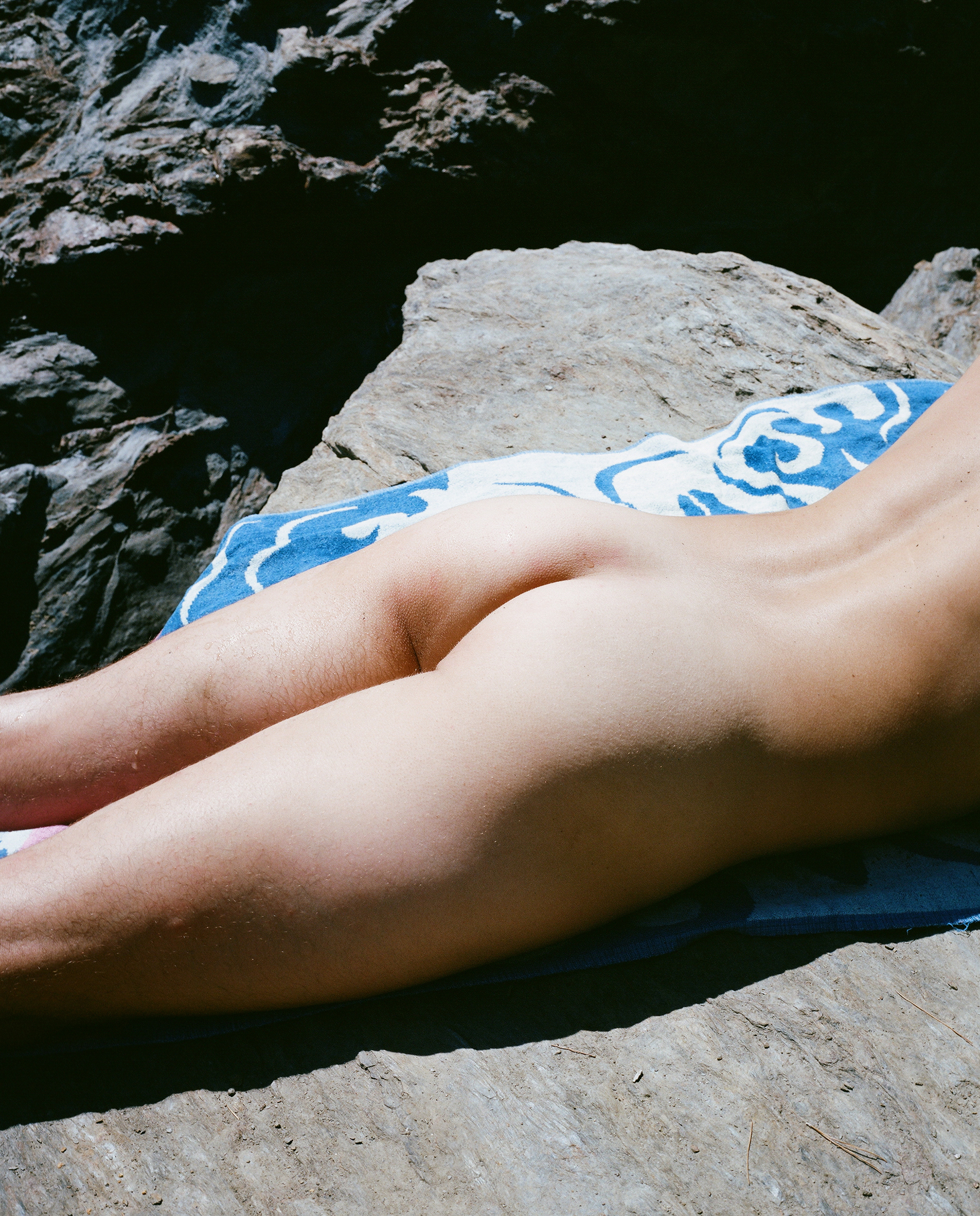 August
Was fortunate enough to spend most of August travelling. The first photo was shot at a wedding in British Columbia and the second is my boyfriend's bum in Cadaques, Spain. I wish more beaches in America were nude-friendly.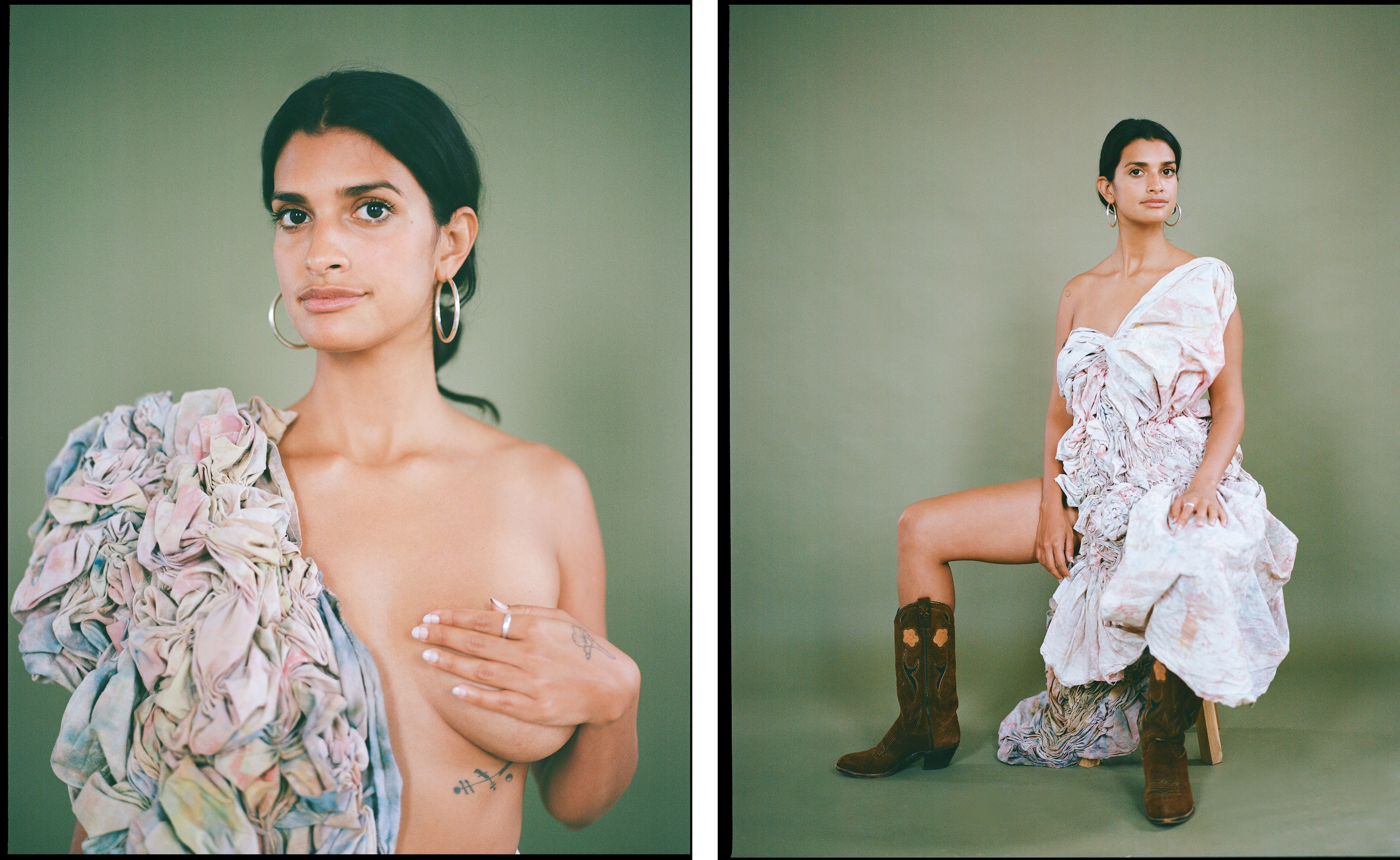 September
My talented friend and artist Cassandra modelling one of her own hand-dyed sculptural pieces, shot in my studio in Brooklyn.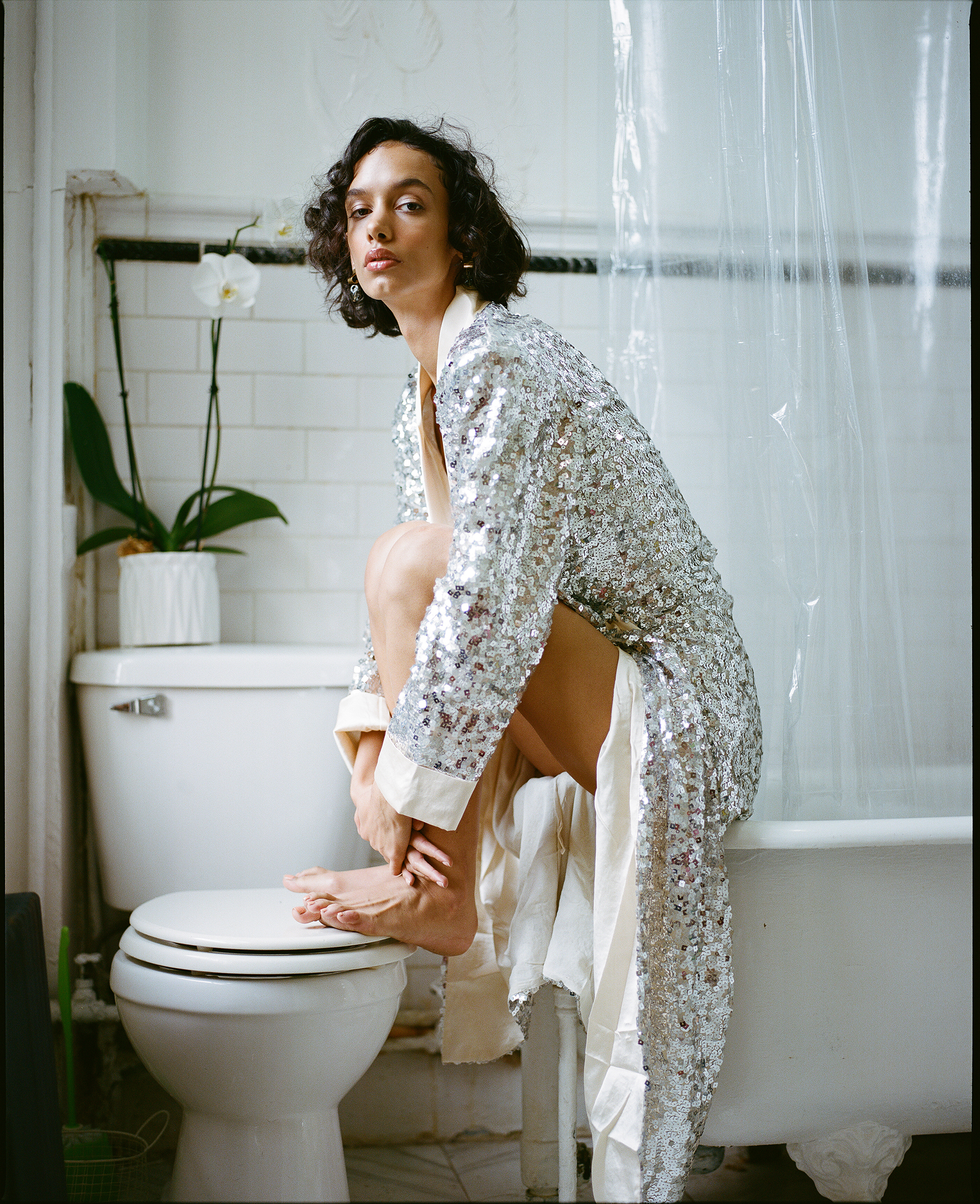 October
A fun test shoot with Tomy Grein, made in collaboration with my friend and stylist Mia Fiddis. We shot in Mia's beautiful apartment in Brooklyn. Her boxer Jojo is the best poser.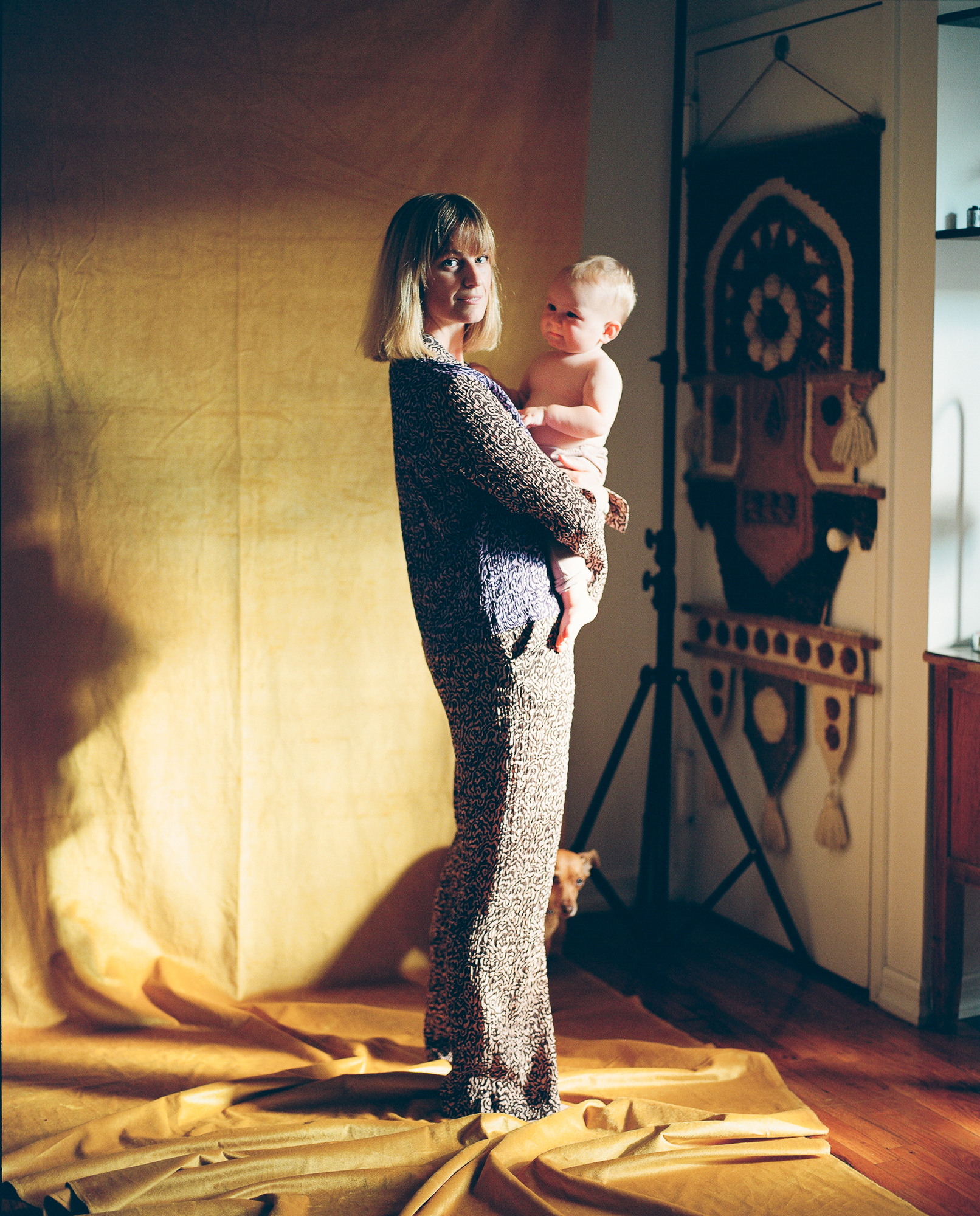 November
Realised it had been a while since I photographed friends or family, so I spent a couple of days a week shooting friends in their homes in New York. This is my good friend Paige and her baby Georgia just a couple of days before her first birthday. Her dog Wizard peeking in the background always makes me laugh.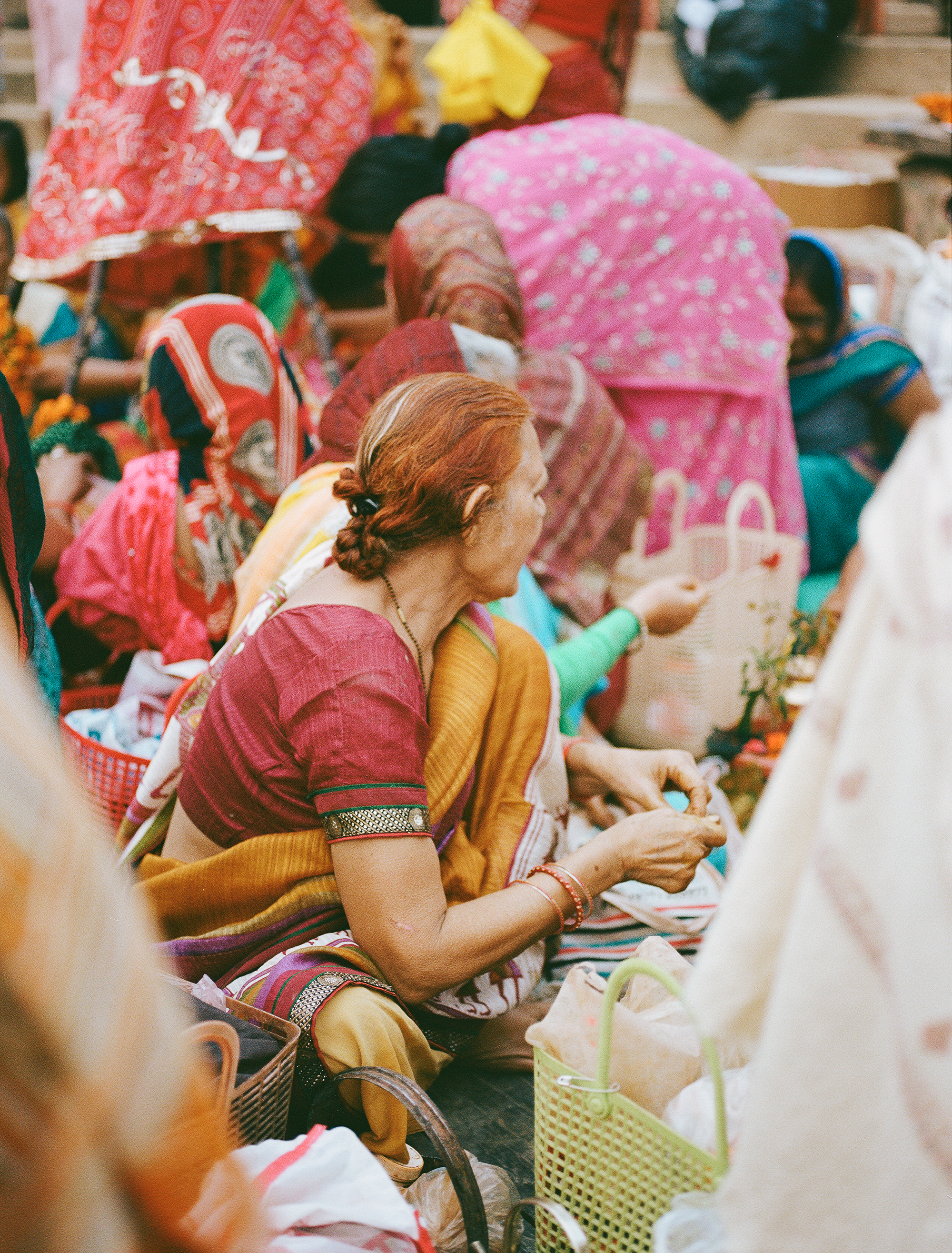 December
Had the amazing opportunity to travel to India for a campaign shoot in Jaipur and Jodhpur in the state of Rajasthan. It was my first time in India so I decided to stay an extra week and a half after the shoot so I could travel alone. Both of these photos were taken in Varanasi, one of the world's oldest continually inhabited cities, and one of the holiest in Hinduism. Pilgrims come to the Ganges here to wash away sins in the sacred waters, to cremate their loved ones, or simply to die here, hoping for liberation from the cycle of rebirth. Absolutely breathtaking place.
Credits
---
All images courtesy Josefina Santos