Falling down the rabbit hole at Marni's AW20 show
Designer Francesco Risso collaged previous collections into a fabulous spectacle.
|
22 February 2020, 10:14am
"Finding beauty in the leftovers," is how Francesco Risso described the AW20 Marni collection, a beautiful and broken journey through a succession of increasingly collaged outfits. "There's a beauty in the past. I was kind of upset lately, thinking about people on their phones -- what about these objects that take hours to make, like these Venetian tapestries?".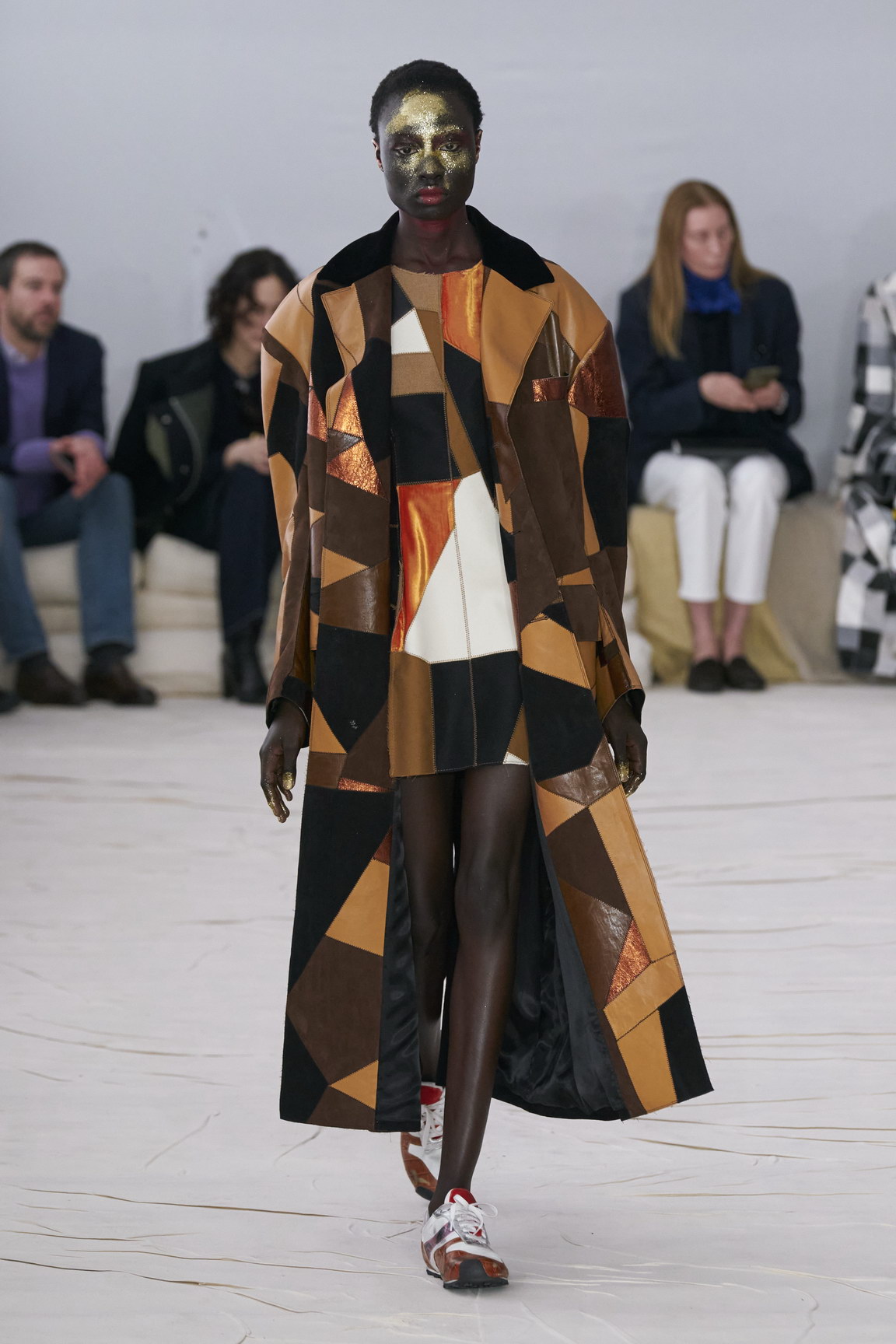 The tapestries Francesco was referring to were the backbone of the collection. Patchworked together in every which way, shift dresses, cardigans and coats looked like they'd been reanimated from a lost closet and roughly stitched together. The frayed hems and loose ribbons that tied garments together gave the models a lost doll look -- as if they'd stumbled out of a Tim Burton movie. "The collection was collaged from the beginning," said the designer, after his walk down the runway in an oversized rabbit mask (yes actually). "Parts of old collages became bags, we were working to try and make a mosaic of the remnants." Indeed, remnants have seldom looked more lovely, especially when seen from the oversize pillows strewn alongside the runway that served as seats.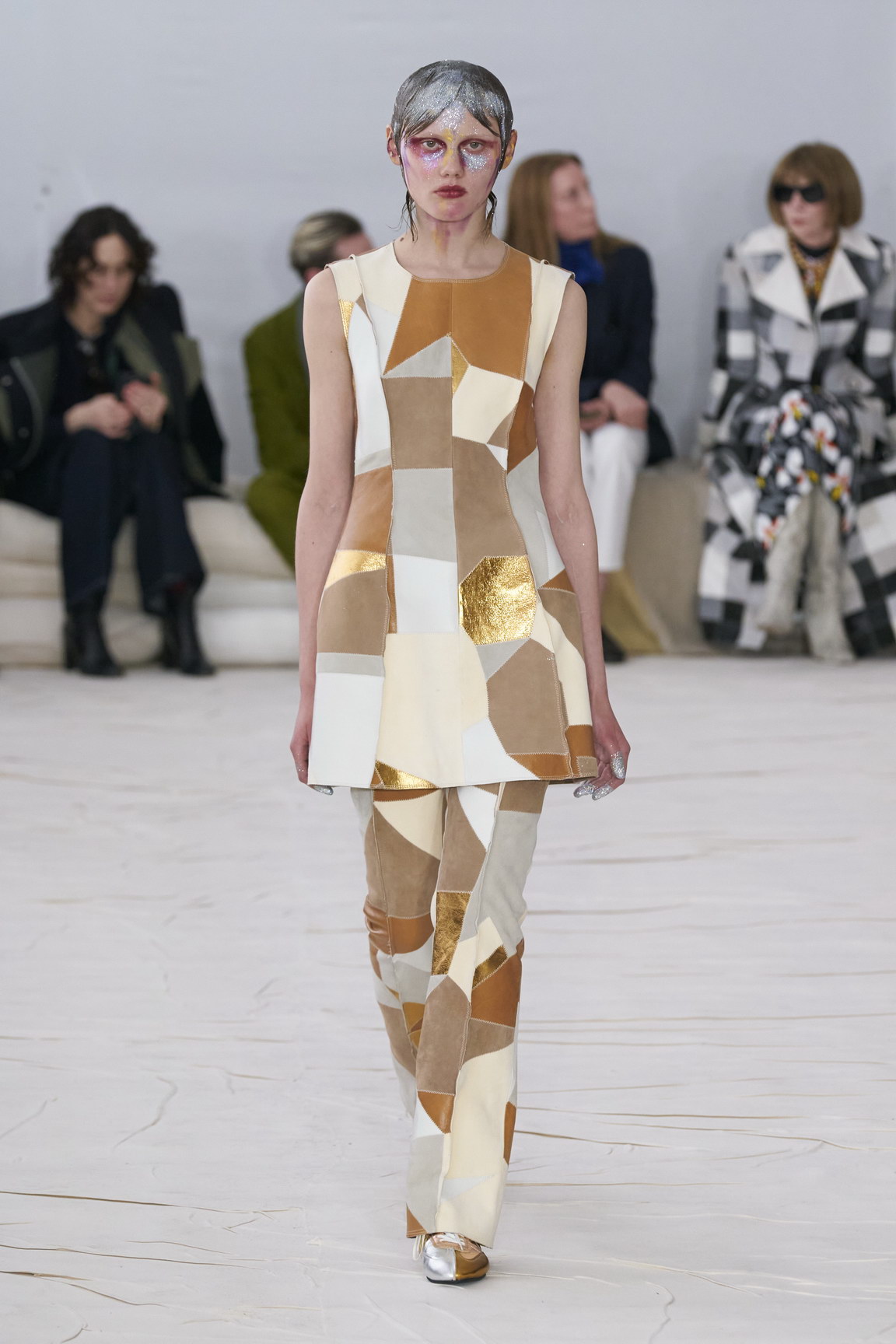 Francesco is taking Marni away from its gorgeous yet kind-of-art-teacher-y roots, and into a new, conceptual territory, that skews noticeably younger. Golden brocade dresses worn with patchwork sneakers looked particularly youthful and gorgeous, even more so with the knowledge that many of the looks used remnants of the previous collections. Finally, a touch of sustainability comes to Milan from an unexpected source. "It's a celebration of DIY, Alice in Wonderland, and it's about her spirit, her searching and questioning," said the designer, who seemed intent on going with the Cheshire Cat's "We're all mad here" mantra, as he talked about mandalas and allowing time for ideas to grow. We're lucky to have fallen down Francesco Risso's rabbit hole -- hopefully, we won't make it back out.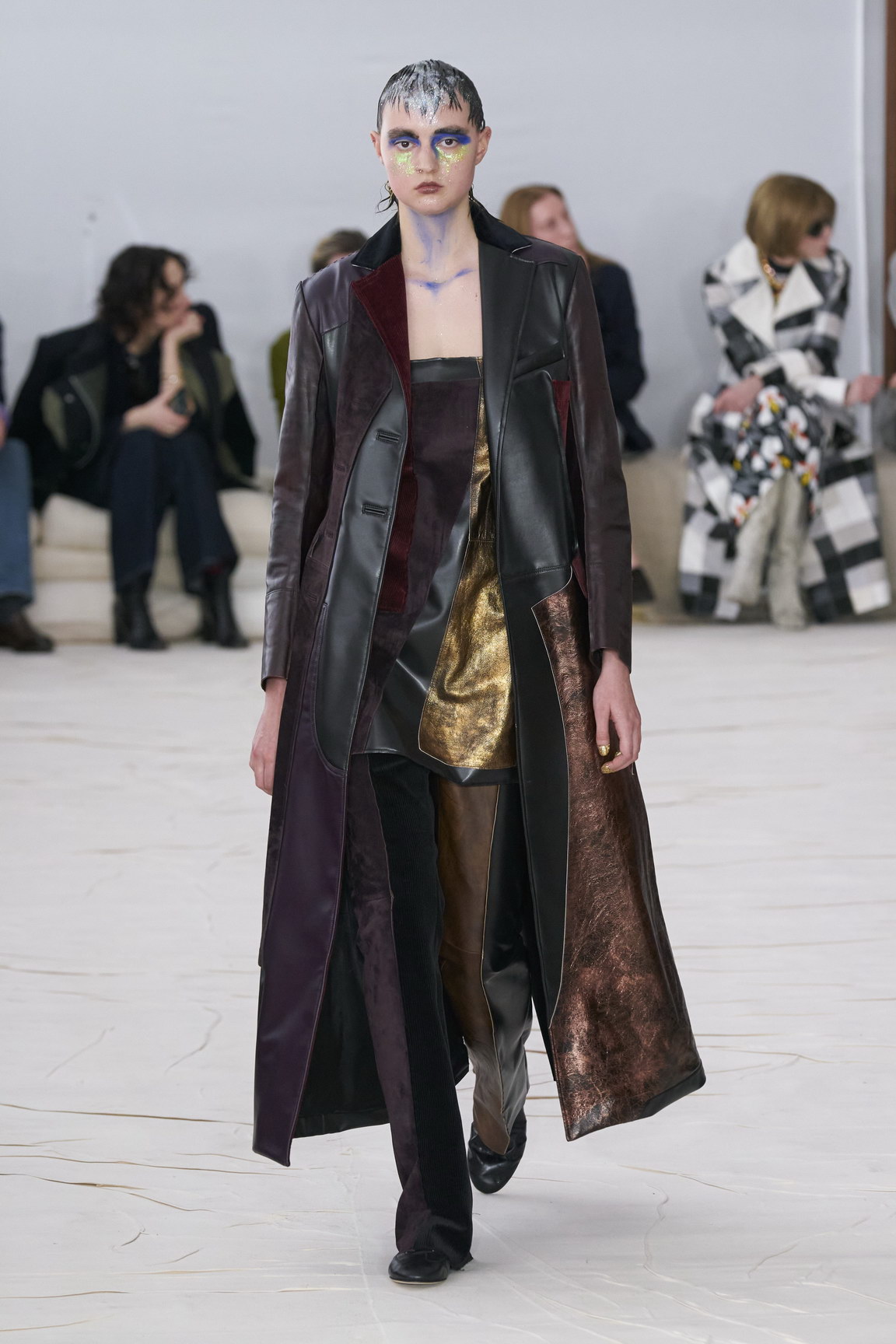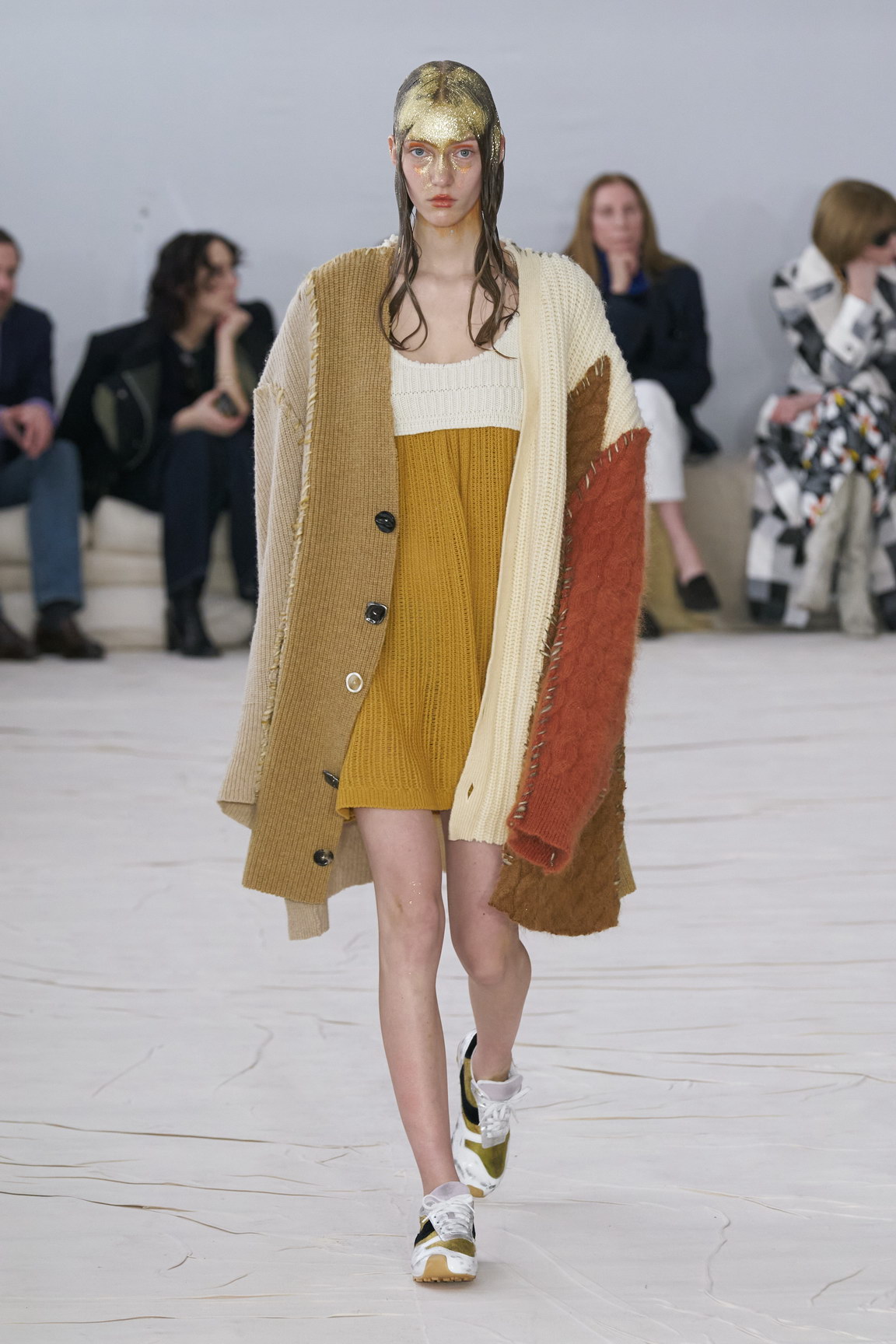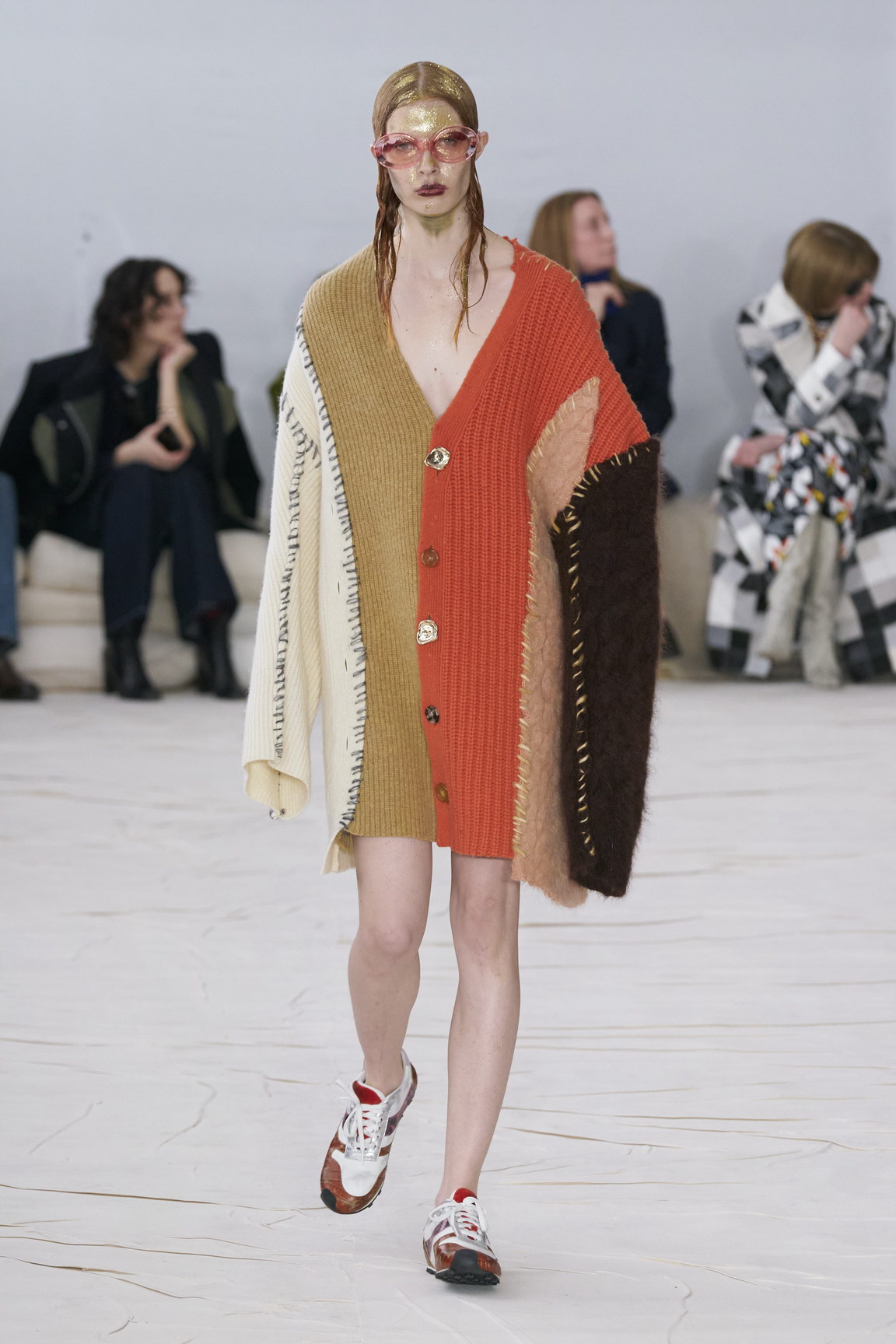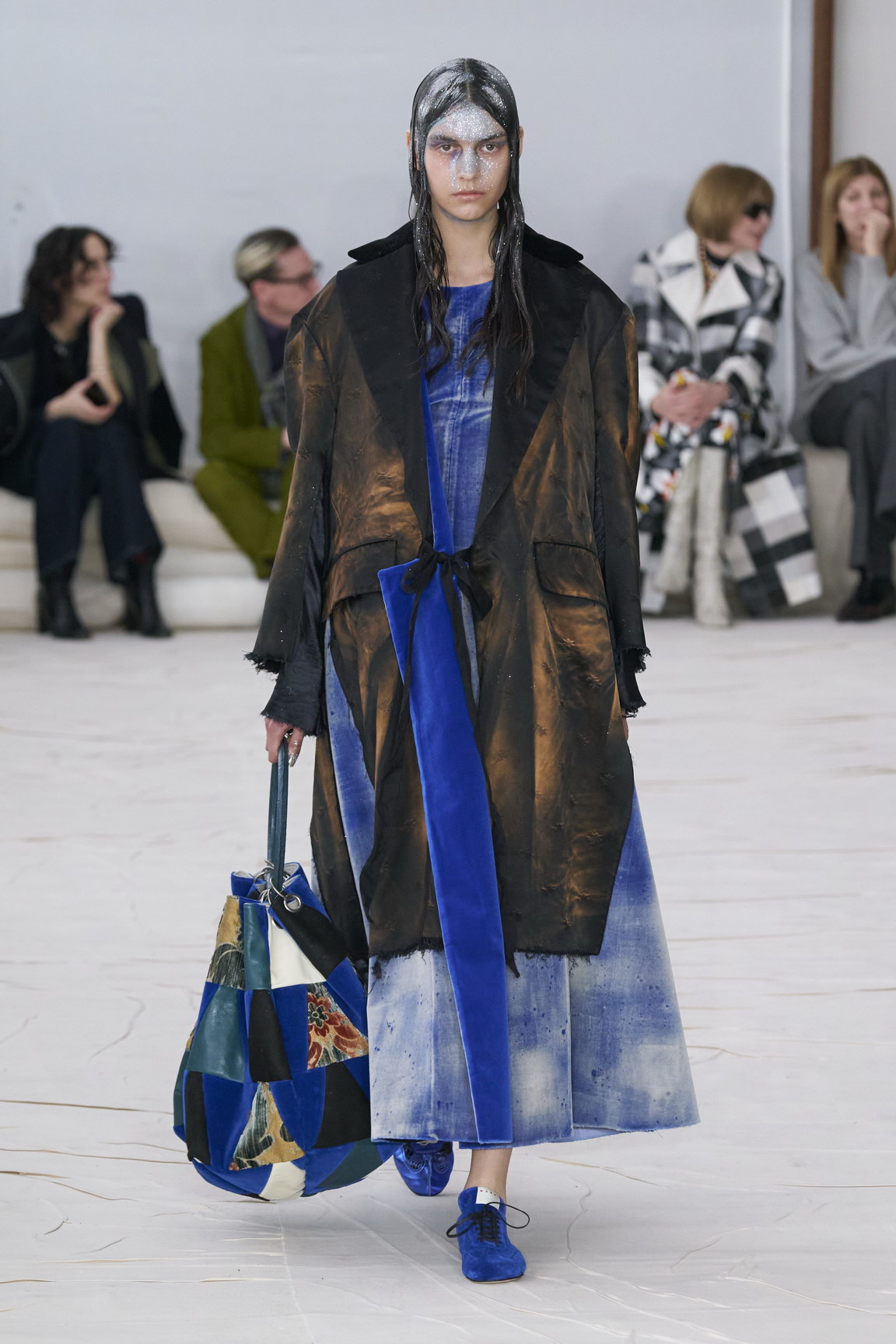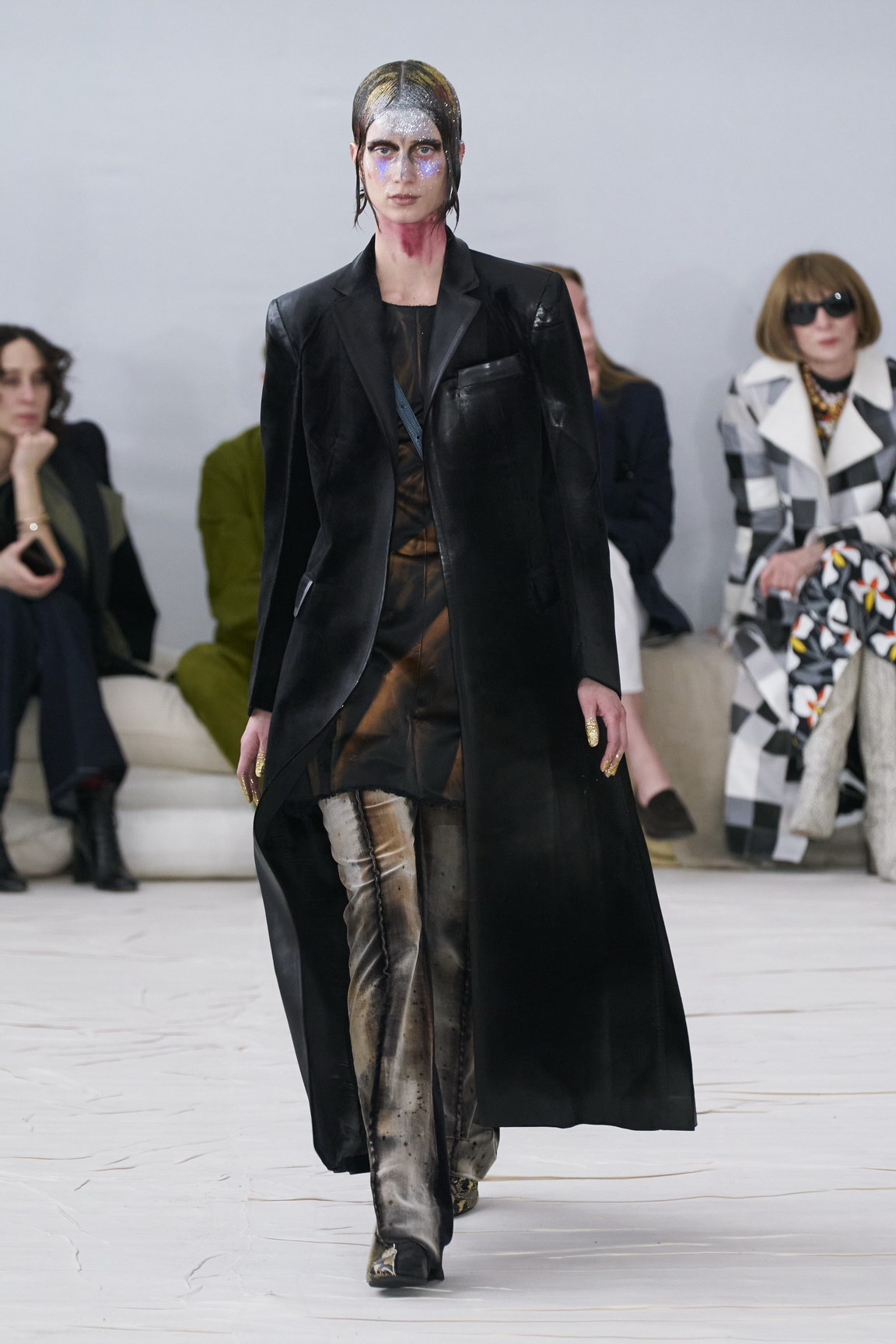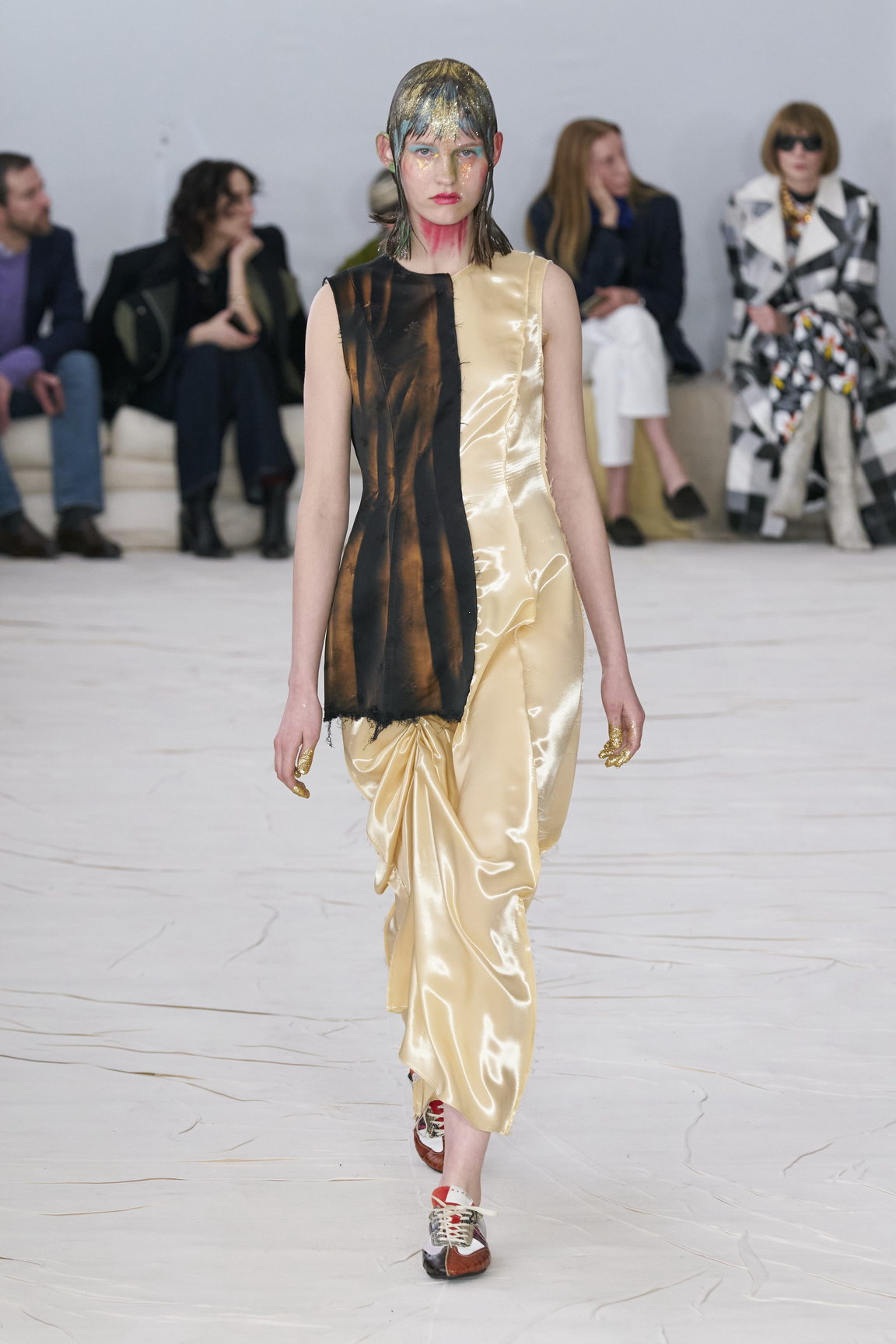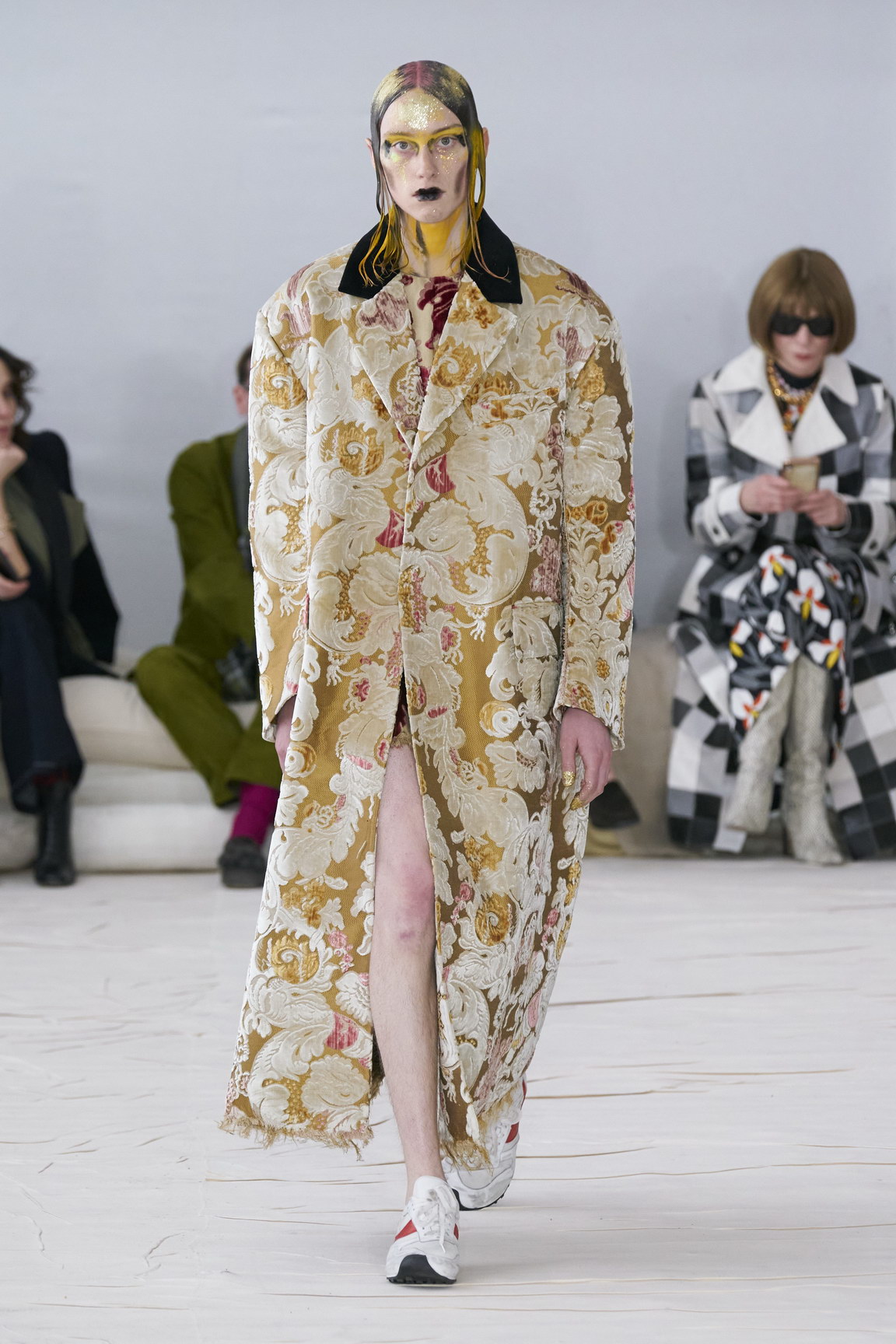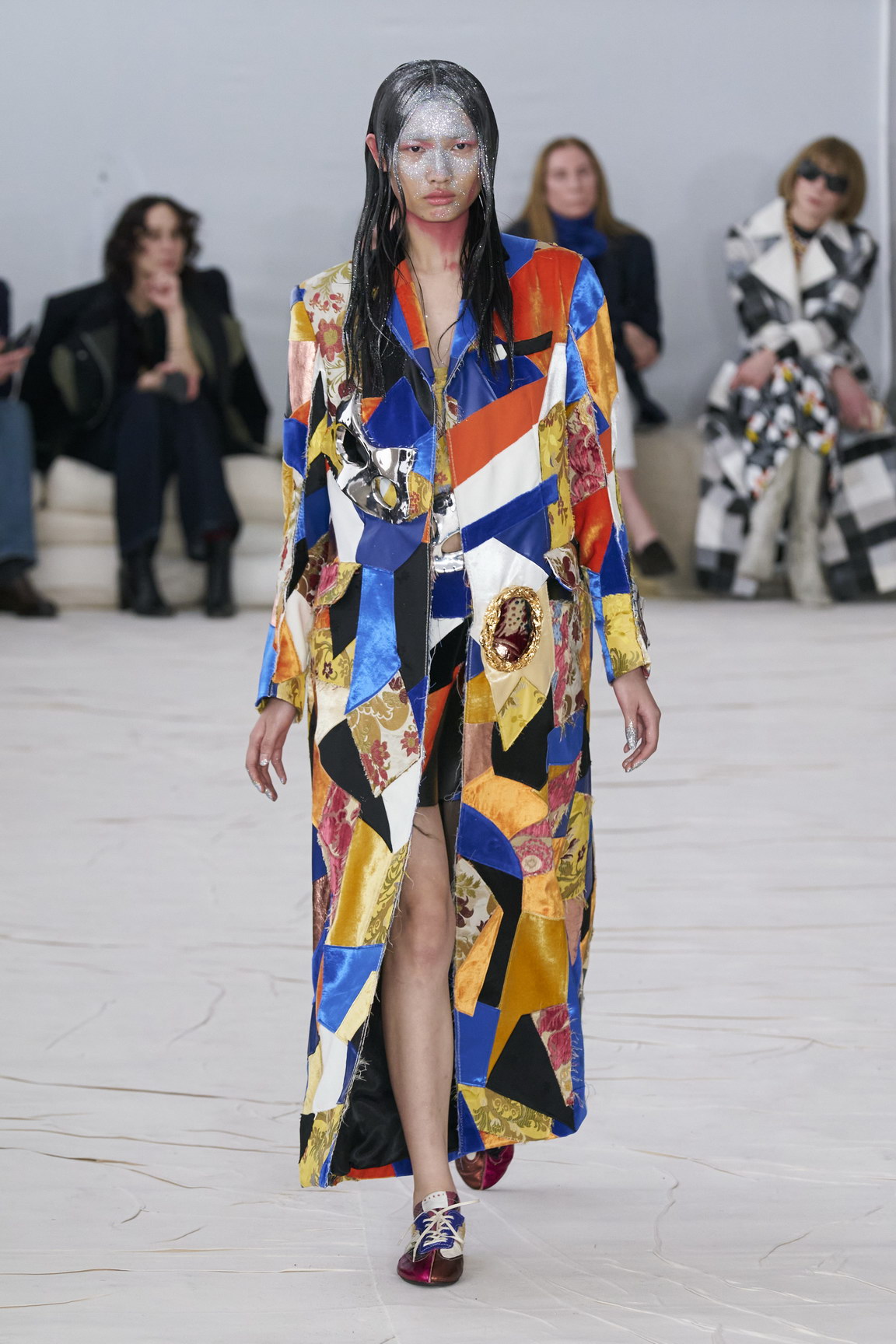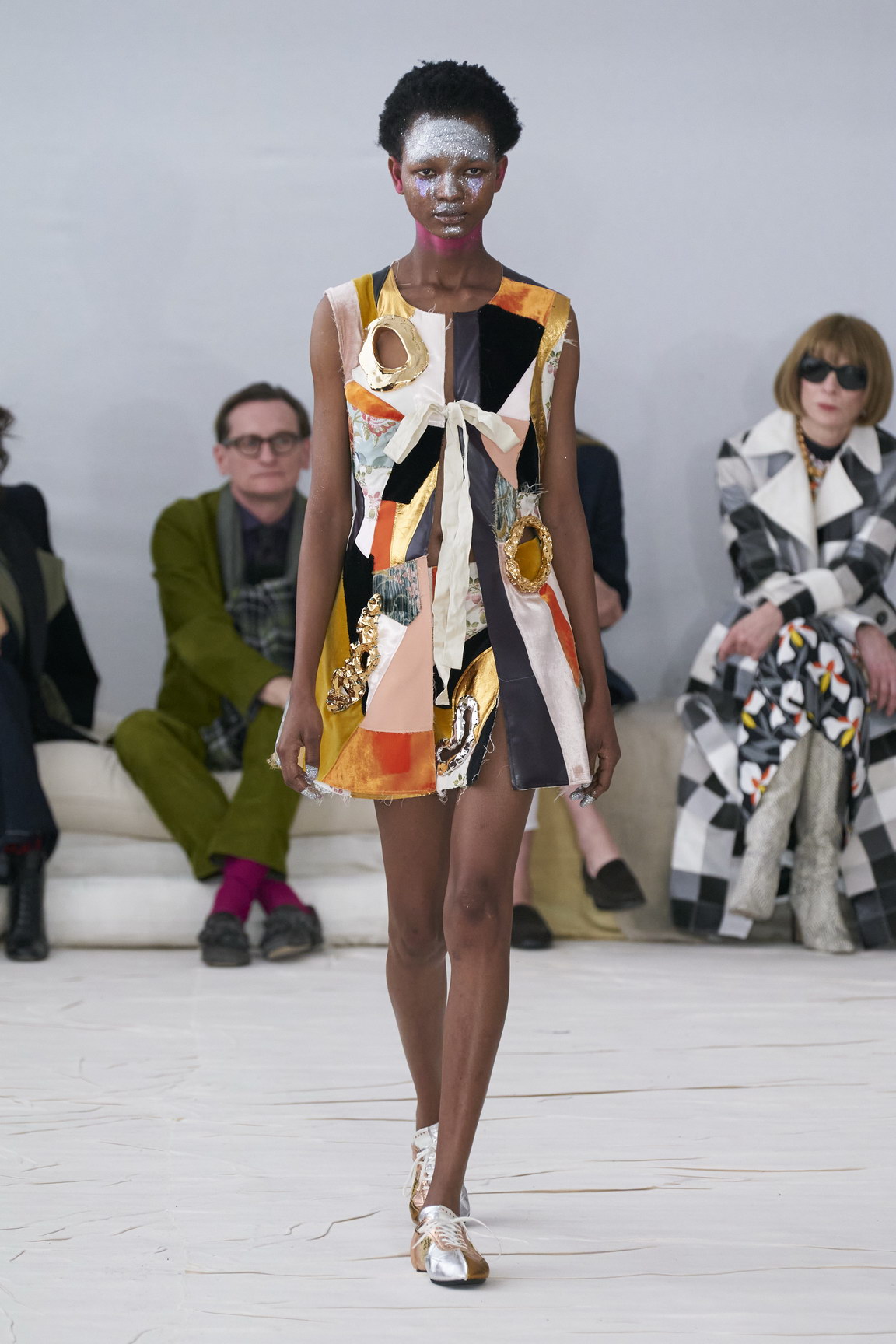 Credits
---
Photography Mitchell Sams
Tagged: