Photography Morgan O'Donovan
Dior x Rimowa has landed at Harrods
With an ultra-luxe helicopter at the pop-up's heart, we mean that pretty literally.
|
20 January 2020, 11:00am
Photography Morgan O'Donovan
It's news to no one that travel and fashion have long been bedfellows: from the trunk-making heritages of a range of different houses to the advent of airport chic, the history of travel is punctuated with moments where getting from A-to-B is elevated from a simple act to a noble art. Now, a new milestone in this venerable history has arrived in the form of a collaboration between Dior and luxury luggage specialists Rimowa, which was unveiled to the public this weekend in an exclusive boutique at Harrods.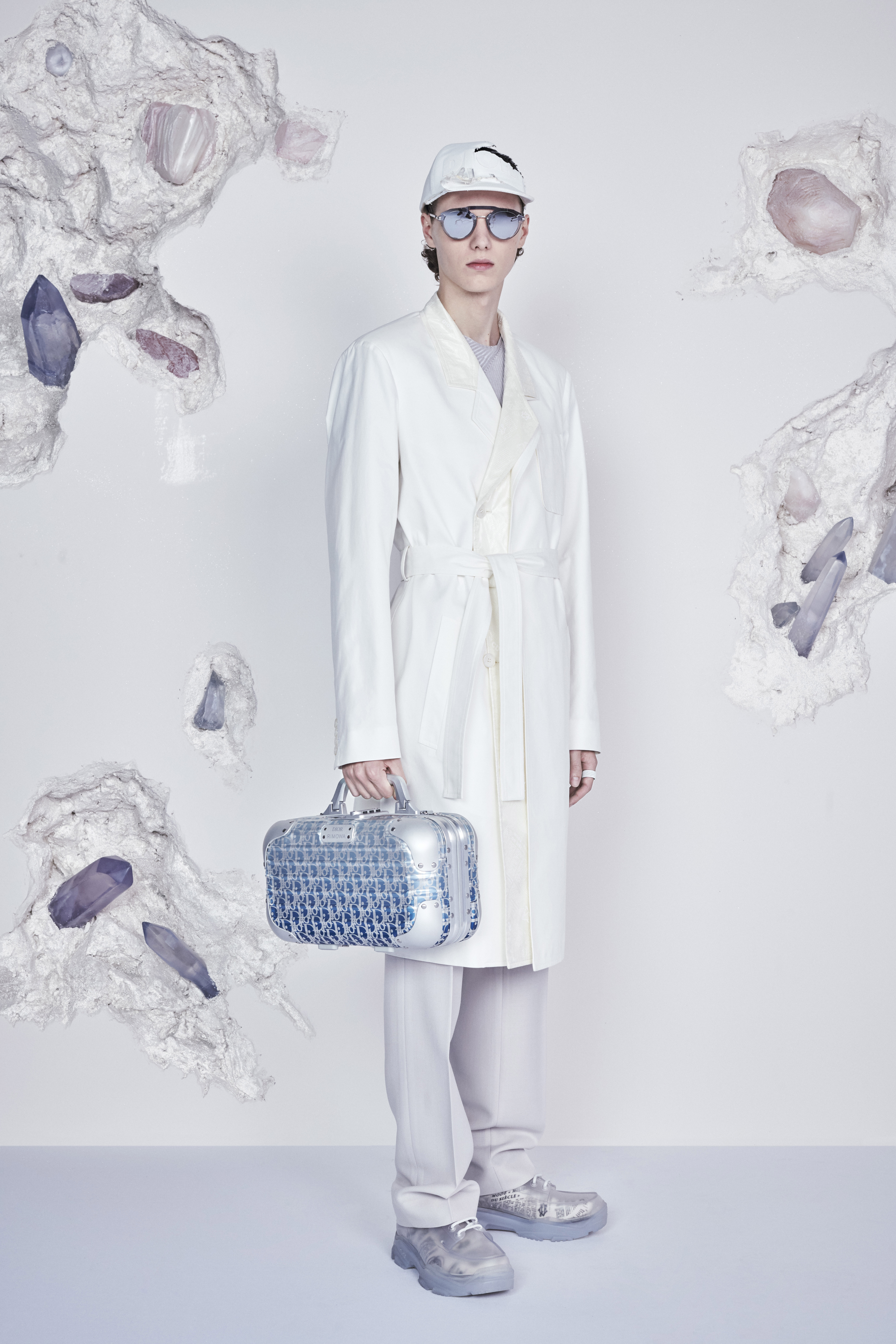 Running until February 2, the pop-up is just the latest chapter in the relationship between the Parisian house and the iconic London department store. It was here, after all, that Dior's founding couturier -- a renowned Anglophile -- would show his work. Beginning in 1954, Monsieur Dior held fashion shows in a specially-fitted Dior room, showcasing his latest creations to his avid English fanbase.
It's fitting, then, that the house should travel to the landmark store to unveil its latest capsule collection, the brainchild of its London-born Artistic Director of men's collections Kim Jones. Responding to his passion for travel, the ephemeral space is home to a real-life helicopter plated in Rimowa's immediately-recognisable grooved aluminium grey. If the placement of a helicopter at the heart of London's best-loved department store doesn't quite pique your interest, then perhaps the fact that its seats and cockpit are upholstered in Dior's Oblique canvas will.
The eye-catching installation aside, the collection is a celebration of the lightness, fluidity, and effortless contemporaneity that Kim has brought to the house, paired with Rimowa's 120-year-long dedication to the craft of luggage making.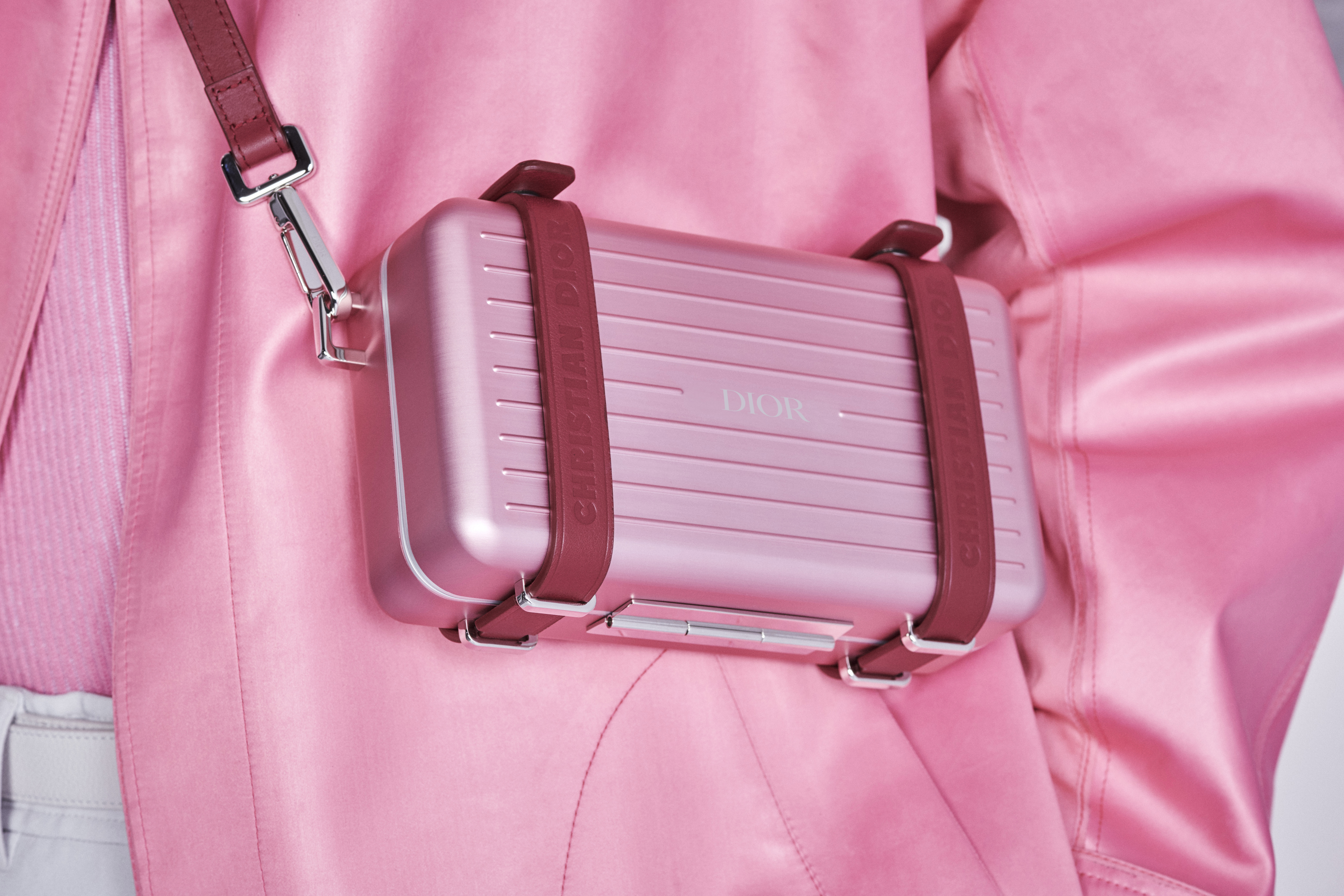 The latter's iconic Cabin and Trunk suitcases, as well as the Hand Case hand luggage, are subtly accented with the Oblique signature in either silver, matte black or a celestially gradated blue that mirrors the tones of Kim's SS20 collection. There's also the Personal clutch, offering an easily portable take on the Rimowa case for the first time. With a detachable strap and spacious leather interior, it rounds out the capsule in matte, monochrome hues of blue, black, silver and pink -- the pigment indelibly inscribed into the aluminium, of course.
Those of you seeking something a touch more exclusive than what the collection already has to offer will be enticed by a gradient blue Champagne Case, available exclusively to order. Fit to carry a bottle of your preferred vintage, along with up to six flutes, the simple act of adding this to your glass cabinet will give you more than enough to say cheers to.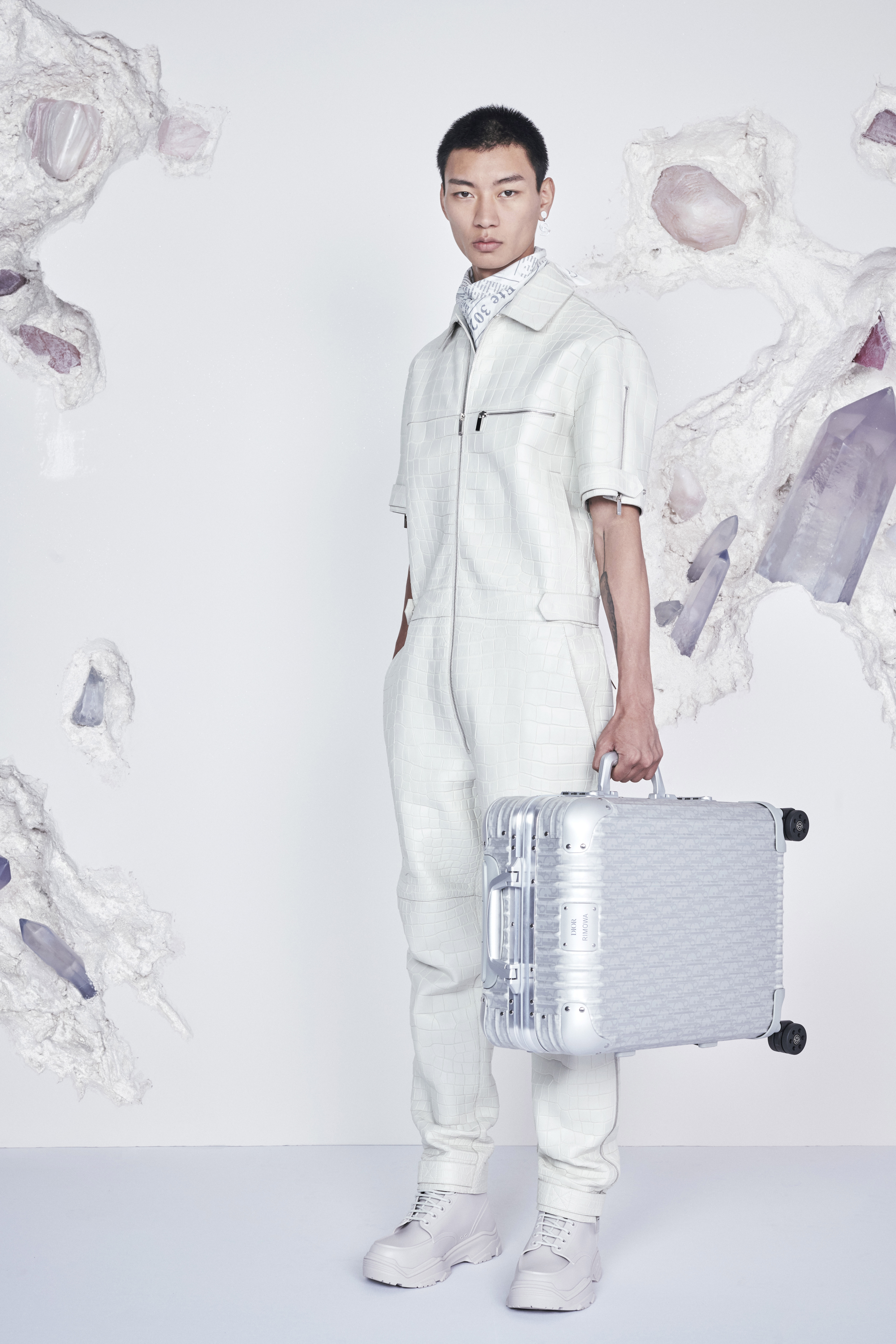 Credits
---
Photography Morgan O'Donovan