Meet the Georgian star of 2020's most controversial queer film
Plucked from obscurity in a Georgian dance school, Levan Gelbakhiani channels queer love against the odds in 'And Then We Danced'.
Photography Bex Day
Traditional Georgian dance is unyielding in its strictness. Early on, in the queer Georgian romance And Then We Danced, which is a small marvel of a movie, a strapping young dancer named Irakli puts on a particularly vigorous display of the style: arms at right angles to the body and feet that pound the floor as if attempting to tenderise it like meat. On the sidelines of the rehearsal space, another dancer named Merab, played by the brilliant Levan Gelbakhiani, gazes on in a mix of jealousy and lust, in wonder at the force, perhaps imagining what it could do to willing flesh.
"It's really masculine and a really macho culture," says Levan. "We had a dialogue with the head of the ensemble in Georgia, and she was like, 'No, there are no gay dancers in Georgia, or in Georgian dance.'"
Georgia-born Levan is a quick, impassioned talker, and a welcome jolt of colour in a beige London hotel suite. He wears an orange hoodie that matches his hair, and a small metallic star stuck below his right eye catches the light as he speaks. His vivid look today is the mirror image of the plain-clothed secrecy which he says shooting And Then We Danced in the Georgian capital of Tbilisi demanded, as word got out of the movie's LGBT+ content.
In a dance world with no place for softness, Levan's character Merab finds it in the arms of Irakli, a cocky casanova who at times resembles a young Joaquin Phoenix. Intimate moments between the pair are soundtracked by an eclectic mix that includes ABBA and Robyn, the latter of whom Merab dances to while wearing only boxers and a fluffy hat.
In And Then We Danced, the course of love does not always run smoothly. But the film, in its rousing final moments, is not a cry against death but a jubilant insistence on life. Here, Levan unpacks his transition from dance to the screen, the obstacles of shooting a pro-LGBT+ feature in his home country, and the lasting impact the film has had on those who've seen it.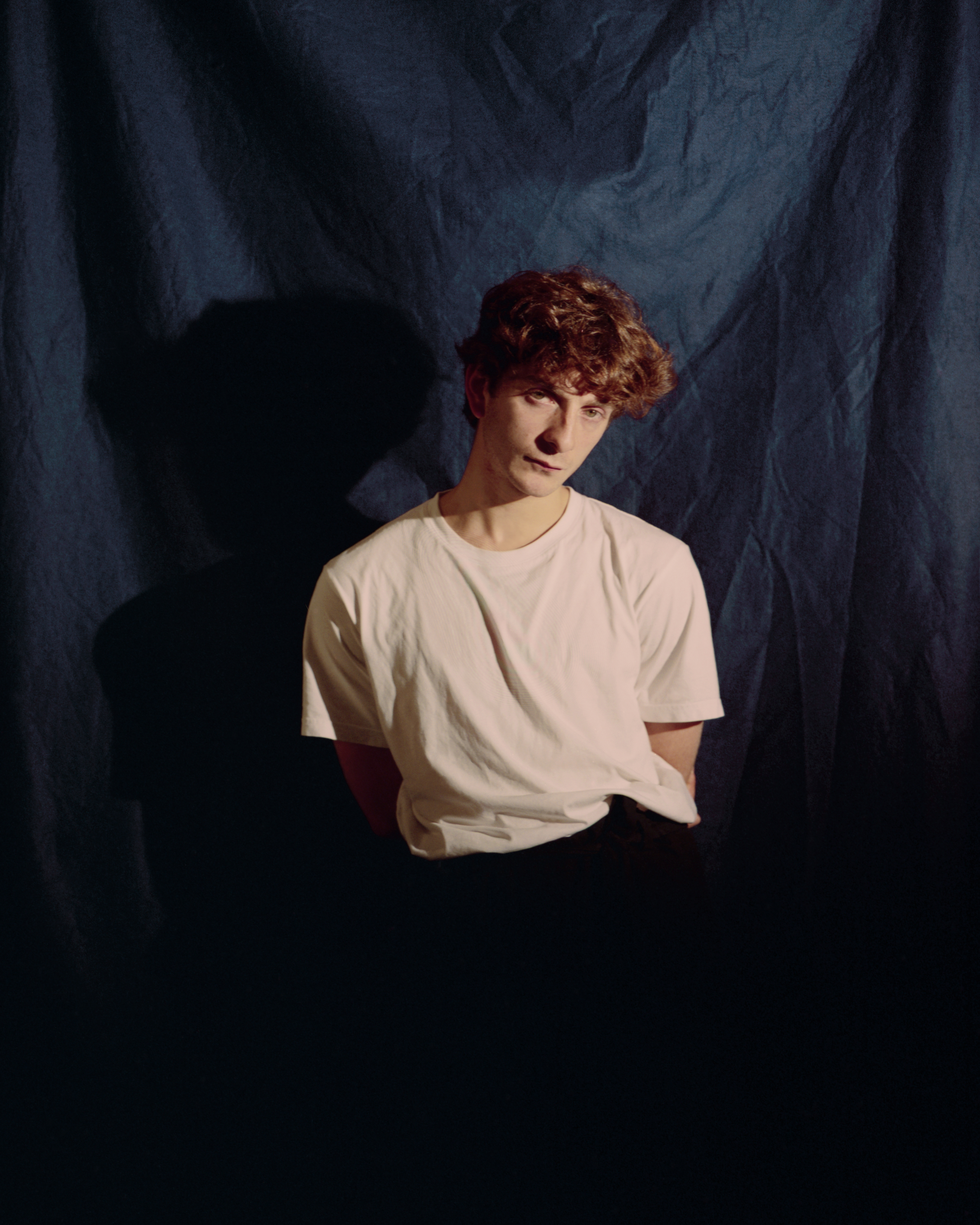 You're a trained dancer. Before doing the movie, what did you know about Georgian dance?
Levan Gelbakhiani: Georgian dance is a really big [part of the] culture of Georgia. Everyone used to dance it when we were kids, so I had some small experiences with it, but that was a long time ago.
Is Georgian dance intimidating because it's so macho?
Yeah. As a dancer, it was interesting to work that way because I'm coming from a different style of dance. Contemporary dance is more soft and feminine; Georgian dance is really tough and strict, but it's beautiful. It's kind of a holy thing for the Georgian people. It's like religion.
Were there any specific difficulties when you were shooting?
Georgia is open-minded [to LGBTQ+ people], compared to Azerbaijan and Armenia and other nearby countries. But on one hand you have young kids who are growing up with the internet, and on the other hand you have a generation who are still brainwashed by Soviet propaganda. Society is really split. [Queerphobia] is really powerful in Georgia, because a lot of transgender women have been killed by these crazy orthodox Georgian men. They literally shoot them.
[When shooting] we got a lot of positive messages, but also hate speech. We had bodyguards on set, because our casting manager got death threats during the filming. We were losing locations day by day.
Why were you losing locations?
Because of the [movie's] topic. Just before the filming day, they would say, "We're renovating the place, so you can't come", and stuff like that. So officially no one told us it was because of homophobia, but we knew that was the reason.
Did those factors make you question your commitment to the project?
I just noticed these facts after the filming. So I was more focused on the project and the things I had to do. It was not so clear to me what the outsiders were saying. We had our own bubble.
Did you grow up in Tbilisi?
No, I was born and raised in a different city of Georgia, three and a half hours from Tbilisi. I was nine or 10 years old when we moved to Tbilisi.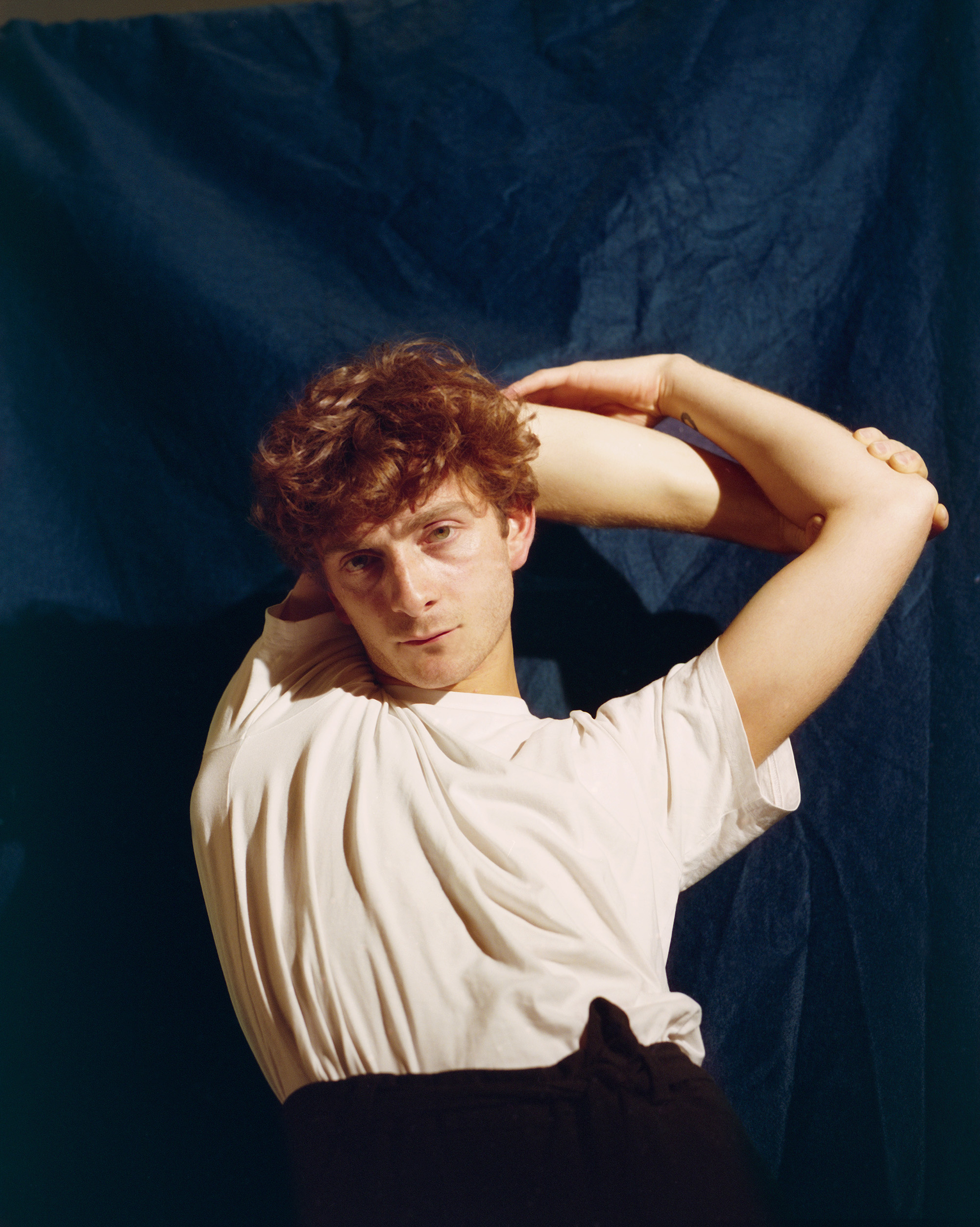 Did dance take up most of your time as a child and teenager?
Yeah, [but] if you go to Georgia you're going to feel this lifestyle there, so it doesn't matter if you're a dancer or an actor or whatever. You have enough time to party.
Is clubbing good in Georgia?
The club scene is really good. We have really good clubs like Bassiani -- I used to work there as a bartender. It's not only a club, it's a really big movement of young kids and queer people. The club gives a lot of space for young kids to do stuff; there aren't any rules. It's a really international club, and a lot of [the community] are Armenian or Azerbaijanian people are just coming to Georgia to have fun in Bassiani.
Is that where you filmed the clubbing scenes in the movie?
Yes it is!
What other movies are you a fan of?
In the last two years I've become a really big fan of anime.
You have a No-Face tattoo on your stomach! I remember from the movie.
Yeah. At first I started watching movie animes, like Studio Ghibli, but now I've started watching things like Naruto too.
What did your family think of And Then We Danced?
In the beginning, my mother was a little bit hesitant because of the topic and because of her fear from society. But then I discussed it with my mother, like, 'I have to do this. Don't worry. I'm going to take care of myself.' My family and relatives are quite open minded, and they're really supportive.
What would you like international audiences to take away from the film?
That homophobia isn't only a Georgian problem, it's an international problem, especially for post-Soviet countries. And it's not only a problem of poor countries. If you go outside London, you're probably going to see it. We started travelling in July, and we went to different festivals. Odessa Film Festival in Ukraine is really similar to Georgia -- they're both post-Soviet countries, and have kind of the same problems. It was a special thing when people started clapping after the sex scene. When you see those kinds of things, you're thinking 'Yeah, I made a great choice in my life.'
Since making the movie, have you gotten any messages from queer Georgian people?
Yeah. We opened a lot of doors for the queer community in Georgia. People have come up to me and said, 'Now, I get some inspiration, I get some power, and I get the feeling that I can do the things that I wanted to.'
Would you ever leave Georgia?
If you had asked me that question a year ago, I would say that I wanted to live somewhere else. But now I've realised that maybe I have some power in my hands to change something. I really want to live there, and I really want to help my country. If all the young kids leave the country, who's going to fight? There will be no one to change things. So we have to stay there. We have to fight for our freedom and equality.
'And Then We Danced' is out in the UK on 13 March
Credits
---
Photography Bex Day