Watch the trailer for the teen abortion drama critics are calling a masterpiece
'Never Rarely Sometimes Always' is sweeping up awards already.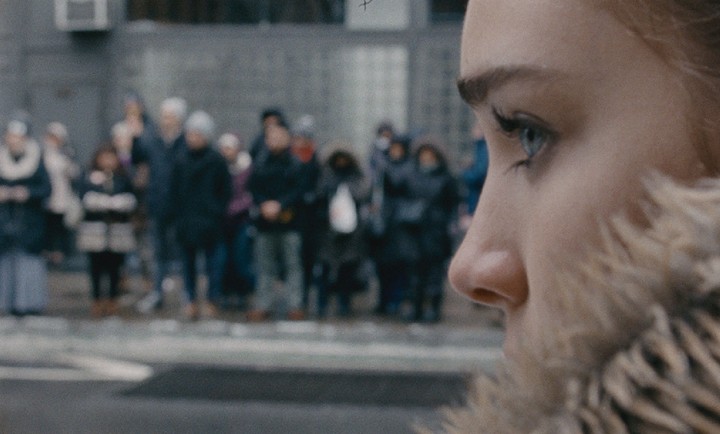 Focus Features
Awards season has just drawn to a close, and yet here we are again: staring down the barrel of another fruitful year in moviemaking. The hysteria kicked off again back in January when Never Rarely Sometimes Always, the latest film from director Eliza Hittman, wowed at the Sundance Film Festival. The jury were so astounded by it that they literally invented a prize in its honour: the U.S. Dramatic Special Jury Award for Neorealism. Since then, critics have been raving about it non-stop ahead of its US release on 13 March.
Starting in Pennsylvania, where conservative legislation comes down hard on the reproductive rights of women, the film chronicles the lives of two inseparable 17-year-old cousins, Autumn and Skylar. Completely unplanned, Autumn falls pregnant. The news forces the duo to take a dangerous road trip to nearby New York in search of an abortion they can't get back home.
It features two searing, breakout performances from newcomers Talia Ryder (who's since been cast in the remake of West Side Story) and Sidney Flanigan. This is no surprise considering Eliza Hittman has a habit of coaxing excellence out of her screen stars. Her debut feature Beach Rats, about a curious queer Brooklynite cruising the internet for men to meet up with, was similarly celebrated by film critics, and helped launch Brit actor Harris Dickinson's career. In between then and now, she's also jumped on board to direct a few episodes of 13 Reasons Why, adding to her expansive repertoire of coming-of-age tales.
Releasing in the US before it hits European shores later in the year, this is bound to have as big, if not a bigger impact than Eliza's last film. Check out the trailer for it below.