The Met Gala is not cancelled... yet
Yesterday New York's Metropolitan Museum of Art announced it was shuttering until next month in an attempt to halt the spread of coronavirus. But what about the first Monday in May?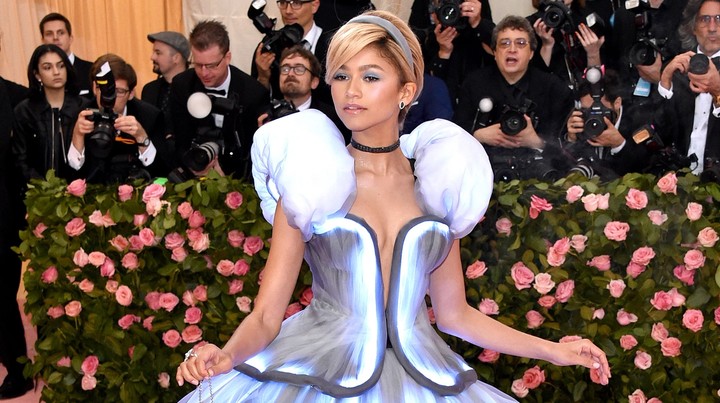 Photo by John Shearer/Getty Images for THR
Despite mass panic, apocalyptic levels of canned food hoarding, large scale event cancellations and travel bans— including Coachella, Broadway shows, E3 and the NBA— it would appear that the Met Gala, the Anna Wintour-curated crowning jewel in the New York's rich fashion calendar, has avoided explicit cancellation at the hands of the COVID-19 pandemic -- so far,at least.
Despite yesterday's closure of its eponymous Metropolitan Museum of Art, whose Costume Institute the fundraising event has been in aid of almost annually since 1948, a spokesperson says events after April 3rd are "under review" but the gala appears to have survived the chopping block in the meantime.
In a statement, the museum said its closure, which has affected all three Met locations in New York, was both proactive and precautionary, an exercise in minimising social gatherings. However the iconic gathering on the first Monday in May is still in the pipeline. "Right now all museum events are cancelled through April 3. Given the uncertain public health environment, we will review on a rolling basis which museum events beyond April 3 will be cancelled or postponed," Nancy Chilton, the chief external relations officer of the Costume Institute, told The Cut yesterday.
With nations around the world bracing themselves for the cataclysmic explosion of case numbers over the coming weeks and months and individuals, schools and workplaces shuttered, and individuals encouraged to practice social distancing and self-isolation, the decision to go ahead with an event drawing hundreds of staff and attendees might raise some eyebrows.
If the gala does indeed go ahead it'll be interesting to see what contingencies will be put in place to mitigate the spread of the virus, and indeed how fashion's biggest stars will reference the pandemic in their red carpet choices. For a few seasons now masks have punctuated runways and editorials, and in this current climate are making a comeback in a big way.
With the theme of this year's show being "About Time: Fashion and Duration", a certain explosion of irony and anachronism, expect to see war-time nurse and plague doctor couture showing up in various forms -- if, that is, fashion's biggest party even makes it out of the gates.