The graduate designer dismantling the stereotypes of knitwear
CSM grad Cecile Tulkens subverts the gendered associations of both tailoring and knitting.
Photography Chris Lensz
"Even if you're making something that's matching and might have the feel of a suit, if it's knitted, it's still going to be valued less than a tailored suit", says Central Saint Martins MA graduate Cecile Tulkens. Despite being an ancient and highly technical craft, knitting is often perceived as the preserve of little old ladies, while tailoring remains a respected masculine art. Cecile's signature knitted suits question these social hierarchies. "There's no point where I'm like, 'Oh, my collection is about astronauts', " she explains. "The whole thing is continual research along this line of what is taken seriously and what isn't."
A tailored suit is a complex thing to make and is constructed from numerous pieces which have to fit together perfectly. To knit each piece, Cecile used a technique called 'fully fashioning' whereby each component of the suit is knitted perfectly to size. To do this she had to embark on some complex mathematical equations in order to work out exactly how many stitches were needed and where they had to lie. It's a complicated task for anyone, especially for a designer who failed her GCSE in maths (twice).
Because of the amount of work that goes into creating just one garment, Cecile sees her work closer to bespoke tailoring than ready-to-wear. For the collection, she pulled in some help from a childhood friend and her boyfriend, who are both tailors on Savile Row. Using their expertise Cecile knitted two bespoke suits for the collection, one of which she didn't manage to finish in time for the show. "At one point the college didn't want me to use my own models and they kept getting these other boys, beautiful boys, to try this bespoke suit on and it just looked so weird," she says, "and then my model, Ben, put it on and they were like 'Oh, it's made for him'!"
This wasn't the first time that tutors didn't quite get what she was trying to do. When she first started knitting suits for her BA at CSM she encountered prejudices to knitwear which still infuriate her. One tutor refused to help her construct pockets for a jacket, telling her they weren't needed as they saw what she was making as a cardigan, not a tailored jacket. "They take me more seriously now, but it goes against what people tend to think about Saint Martins," explains Cecile. "They still separate knitwear and menswear in quite a traditional way".
Equipped with a new set of self-taught skills she entered the MA thinking more seriously about material and its importance within a garment. Each piece in her collection is made up of one wool or silk yarn, materials which have proven themselves to be "almost like sports tech fibres". "You don't have to wash a wool jumper, you can just take it outside or have it in the bathroom while you're showering and that moisture will freshen the garment," she adds, "and it's the same with silk, it has these properties that expel odour rather than using viscose or nylon that you'll have to wash after one use."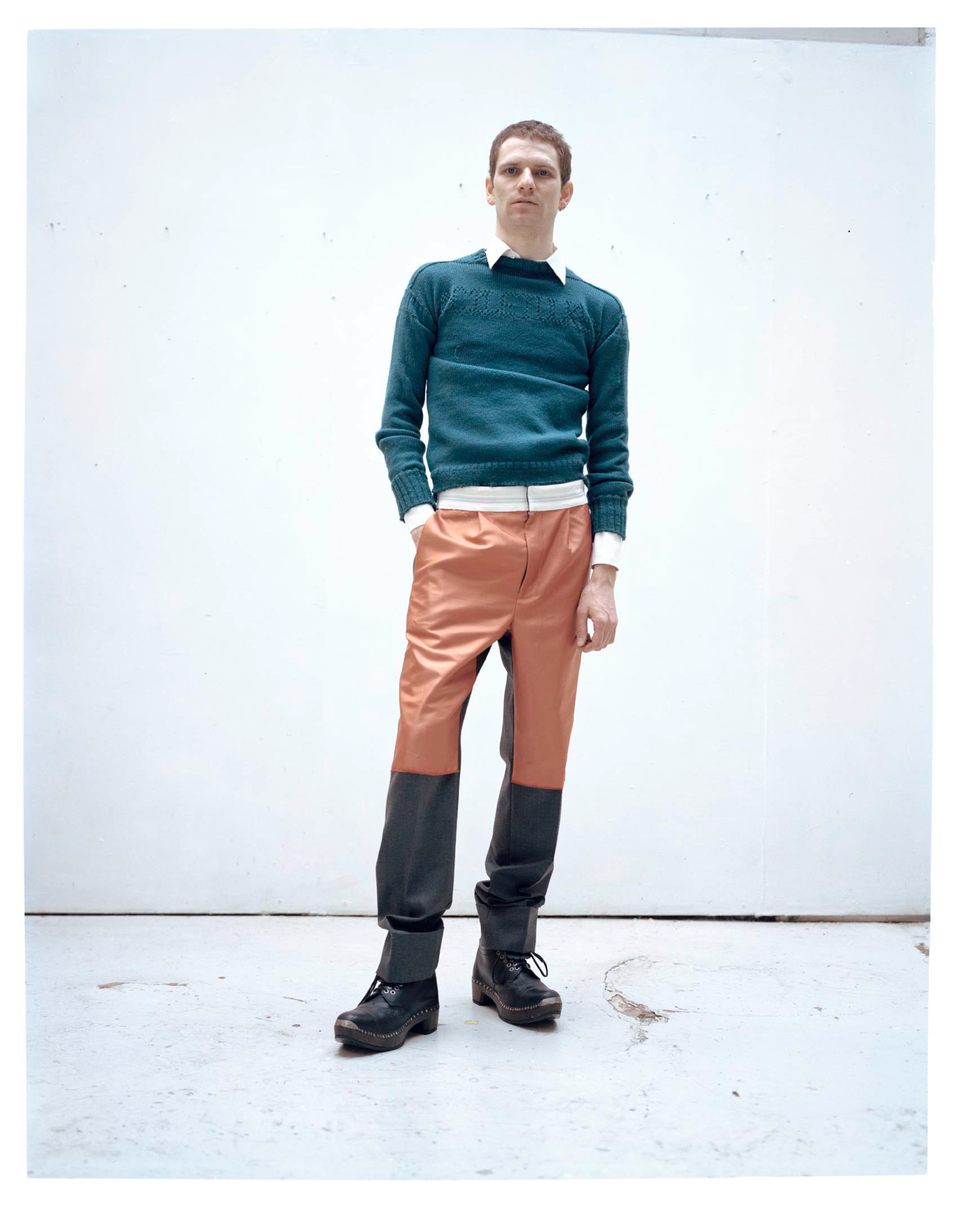 For her MA collection, Cecile began by looking at one of her old obsessions: guernseys, the functional knitted garments made to keep fishermen warm and dry. They are utilitarian pieces made specifically for men, usually by their wives, with patterns for each guernsey passed down through the female lineage of each family.
This sense of history is an integral element to Cecile's work. She makes clothing that subtly communicates an idea, time or place. It's heritage fashion, but not as you know it. For many designers, the word heritage denotes not much more than a traditional cut or a flash of Harris Tweed, but for Cecile it takes on more complex, cerebral tones. She fuses the personal and the historical, prying out the social dynamics of a garment and playing with its form, rather than simply working with a specific set of sartorial codes.
One garment in the collection effortlessly blends her own personal history and the history of her craft. When her mum was pregnant she met the artist Sarah Staton, who was also pregnant with her own daughter. It was the beginning of a lifelong friendship between their families. A work from 1995 by Sarah titled 24/7 Business made from bleached denim has been on the wall of Cecile's house since she can remember and she decided to knit it into a pink silk shirt. "I was looking at these guernseys and you can barely see some of the details on them," she says, "and I really liked the idea of putting a part of my own history into the shirt but, in order for its story to translate, you have to really know who I am".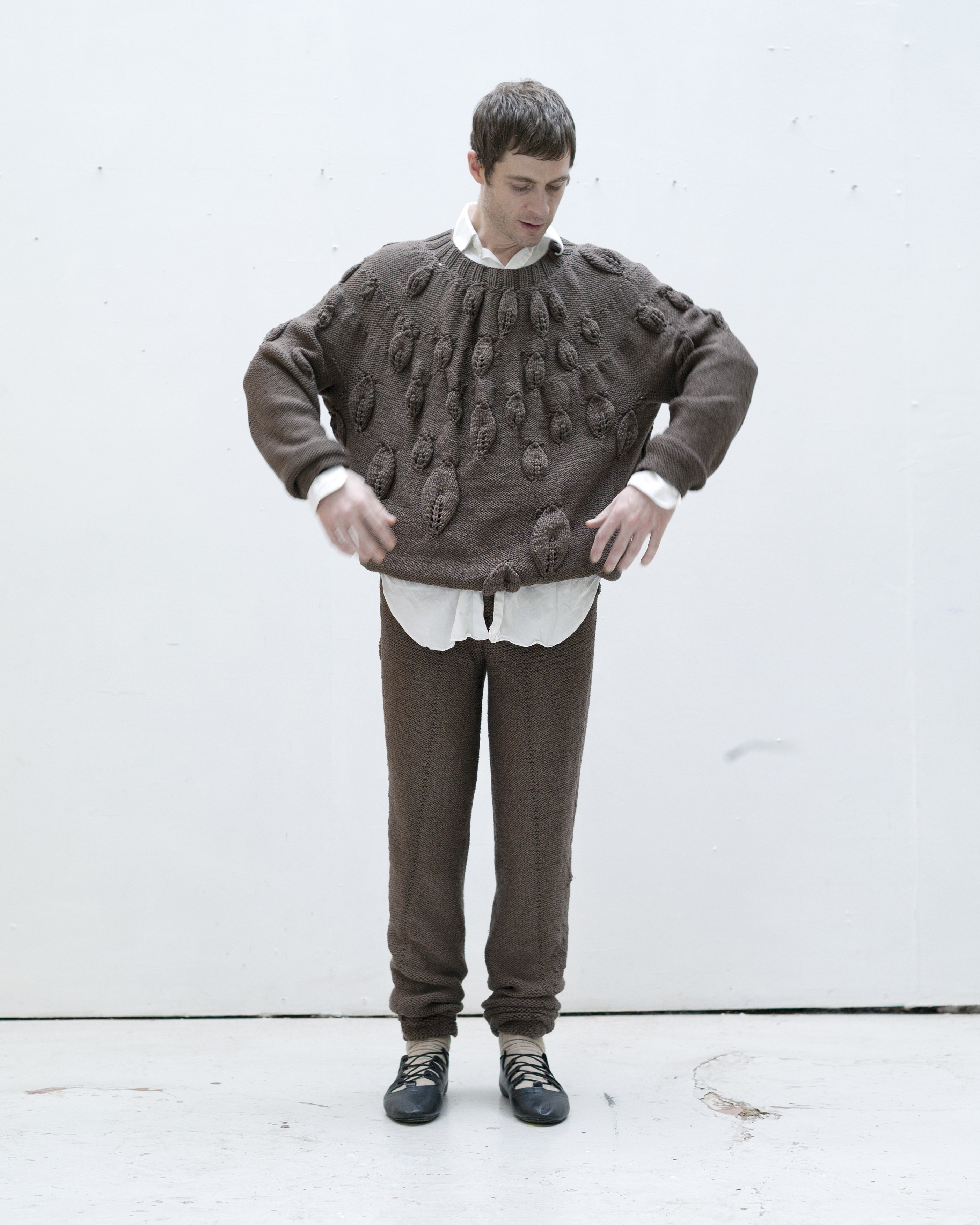 Because each piece begins as a hank of yarn and a sketch, it's difficult to know exactly what the finished garment is going to look like, so trial and error become a very real and daunting element of the process. "Basically it's a game of risk," Cecile says. "You're trying to calculate everything in your head and you can do a test that will take a day to make, but you still don't know how it's all going to fit together." So if she spent three weeks making one jacket and it doesn't work? She would just have to start all over again. "I just can't keep up with people who make shit really quickly," she laughs.
Having finished her studies, Cecile plans to embrace working more slowly. Post-lockdown she wants to move to Marseille, an area of France rich in textile history, and set up an atelier where she can make clothes for clients on demand rather than try to push her work in a direction that can be mass-produced. "Most of what I produce I'll only make one of, maybe two, or I'll make someone one if they really want it," she says. "I like that way of working, it makes more sense for a knitwear designer."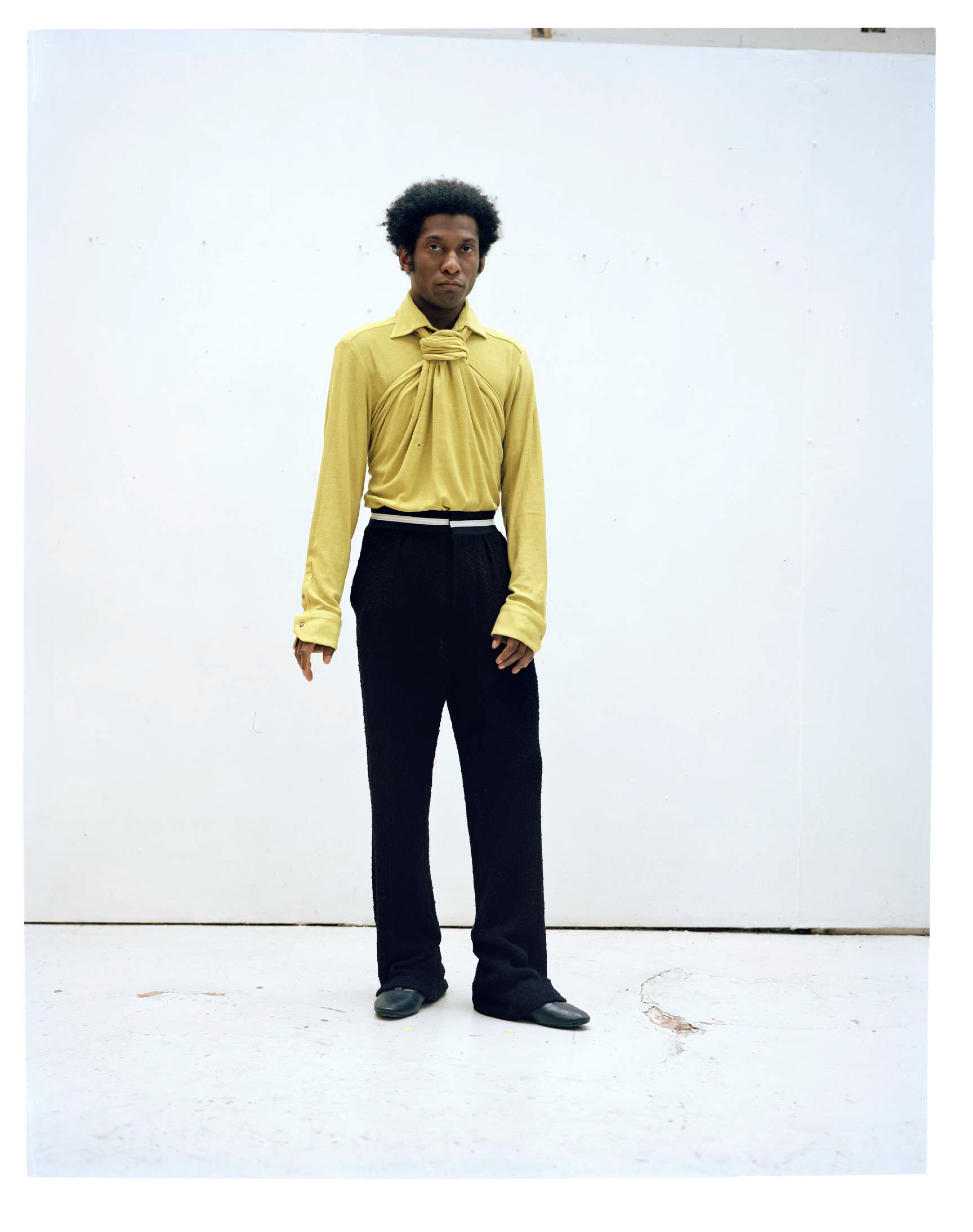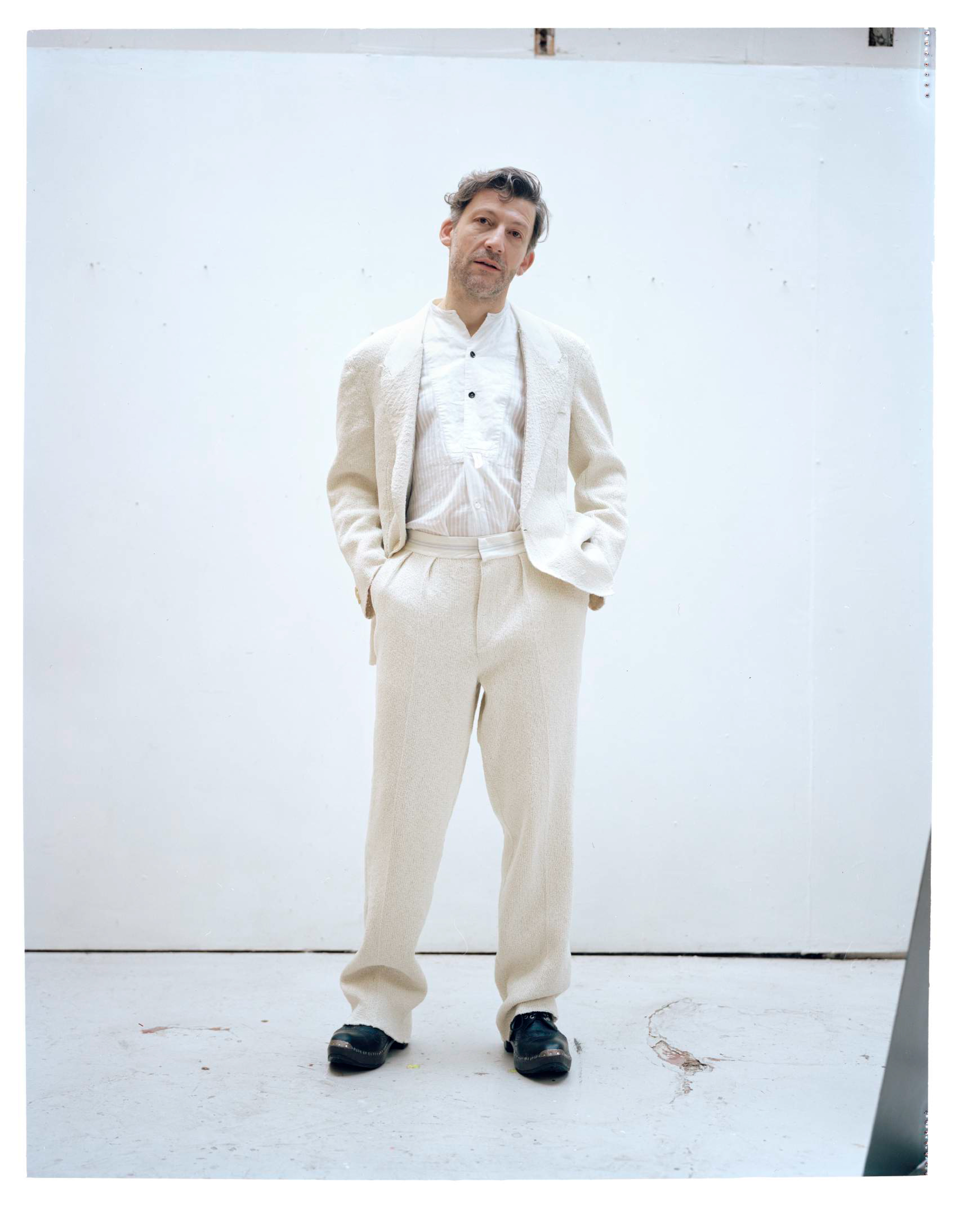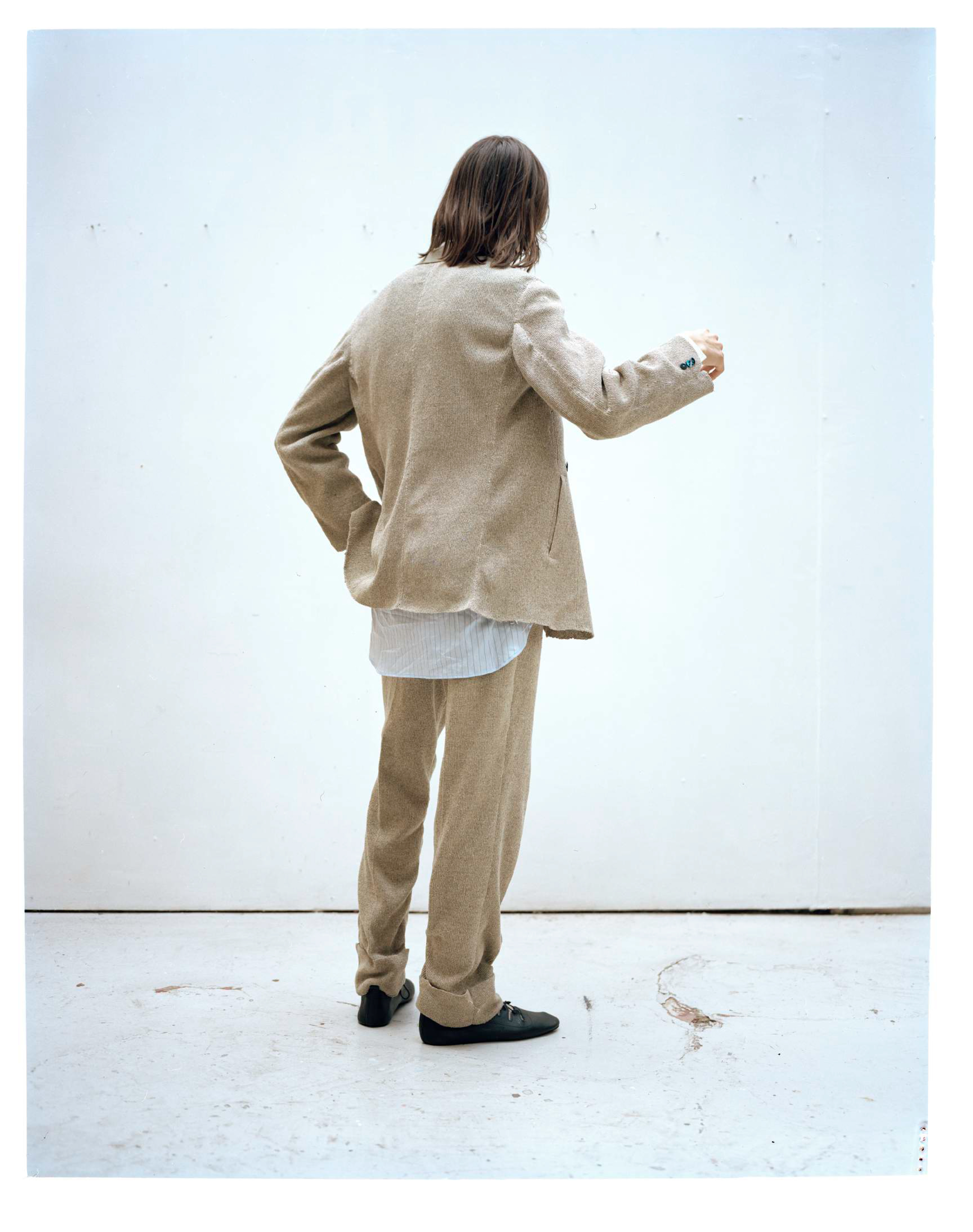 Credits
---
Photography Chris Lensz