7 iconic Glastonbury outfits
From Kate Moss' Hunter rain boots to Oasis' signature anoraks, the English festival has been leaving its mark on fashion for over five decades.
Today, the phrase "festival fashion" immediately brings to mind visions of flower crowns, crochet bodysuits and Vanessa Hudgens' seemingly endless supply of batik. Before Coachella, however, there was Glastonbury. Through the 90s and aughts, the English music fest -- infamous as much for its all-star line-ups as its perilously muddy conditions -- defined festival fashion.
In fact, it was supermodel Kate Moss, at Glasto 2005, who coined the term "festival fashion." Before and since, many acts have crossed the Pyramid stage and many attendees have taken to its muddy field grounds in a number of zeitgeist-defining looks. Think Courtney Love in fairy wings and sequinned hot pants; Liam Gallagher in his most infamous anorak; Amy Winehouse, her signature beehive topped with a trio of cocktail umbrellas. Here, to celebrate Glastonbury's 2022 edition, we look back at some of the festival's most iconic outfits of all time.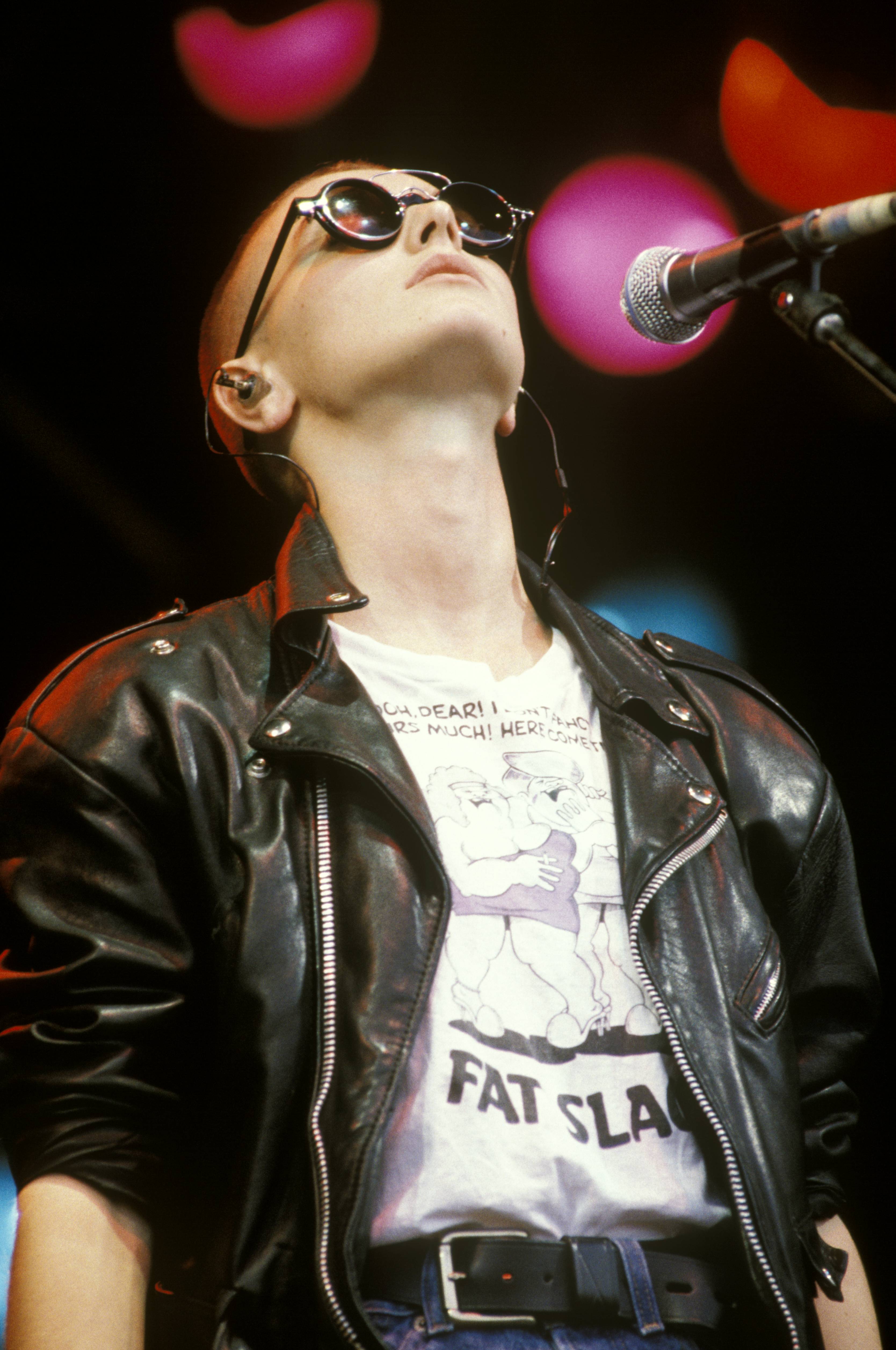 Sinéad O'Connor, 1990
There have been quite a few iconic graphic tee moments at Glastonbury over the years. (Thom Yorke in Astro Boy merch and total babe Johnny Greenwood wearing a T-shirt stating as much). However, the winner for best Glasto slogan tee is, hands down, Sinéad O'Connor. To the festival's 1990 edition, the singer paired her black leather perfecto with a "Fat Slags" T-shirt. Noah Johnson wrote about the fit for i-D in 2017, elucidating the origins of the T-shirt in question: "'The Fat Slags' was a raunchy British comic strip that debuted in 1989 featuring Sandra Burke and Tracey Tunstall, a couple of corpulent hedonists who were constantly getting tanked, eating copious amounts of chips, and screwing random men." The more you know! Five years later, Sinéad followed up the infamous "Fat Slags" look with an equally iconic clapback tee, emblazoned with "You Think I'm a Bitch You Should Meet My Mother."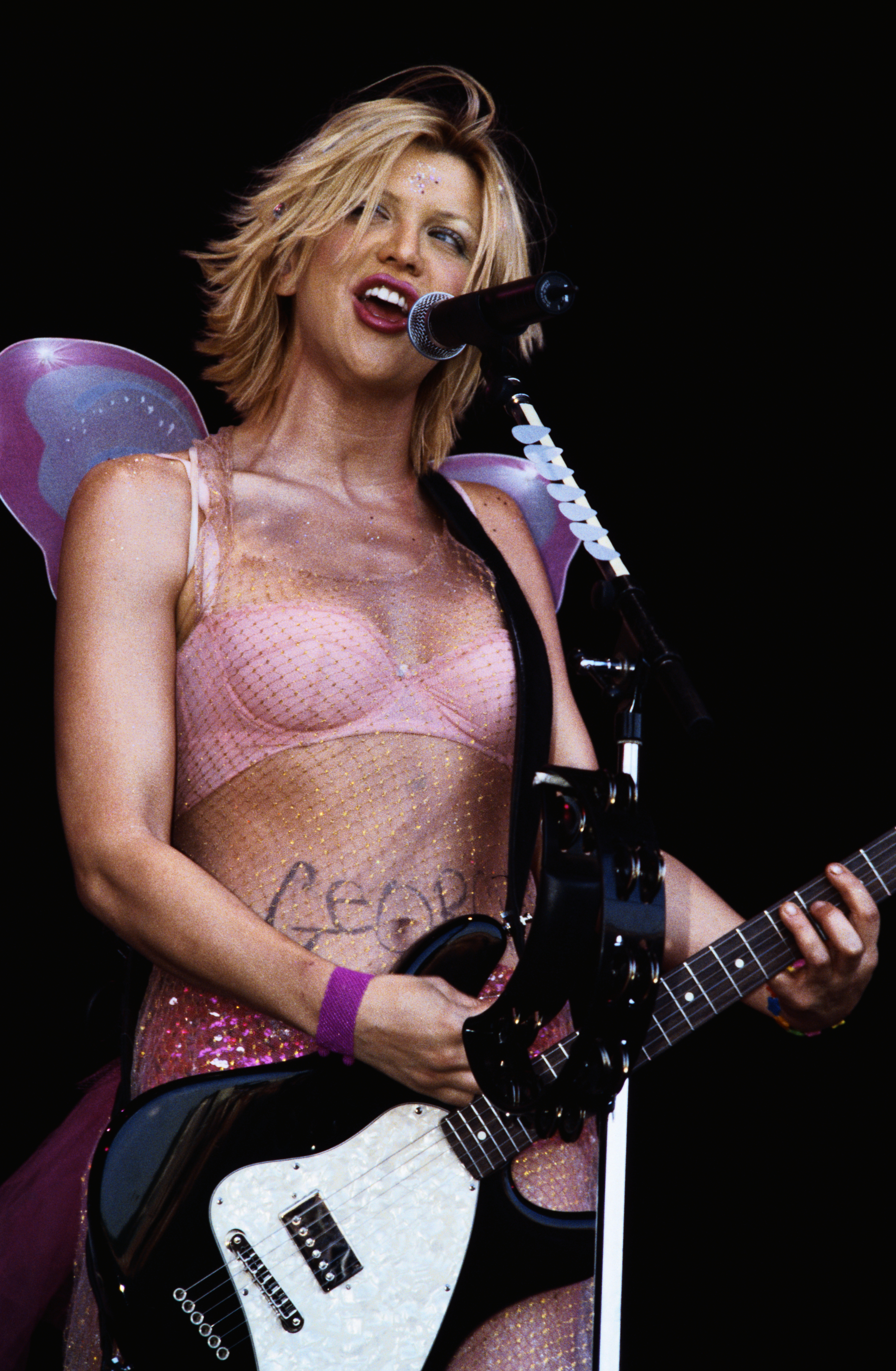 Courtney Love, 1999
"You really feel you've met your destiny up there," wrote Courtney Love about Glastonbury's iconic Pyramid stage. In 1999, Courtney and her Hole bandmates took to the festival's headlining stage in support of the iconic Celebrity Skin. Decked in her signature 'kinderwhore' look -- sequinned hotpants, fairy wings, et al. -- the frontwoman performed electric renditions of "She Walks on Me" and "Northern Star."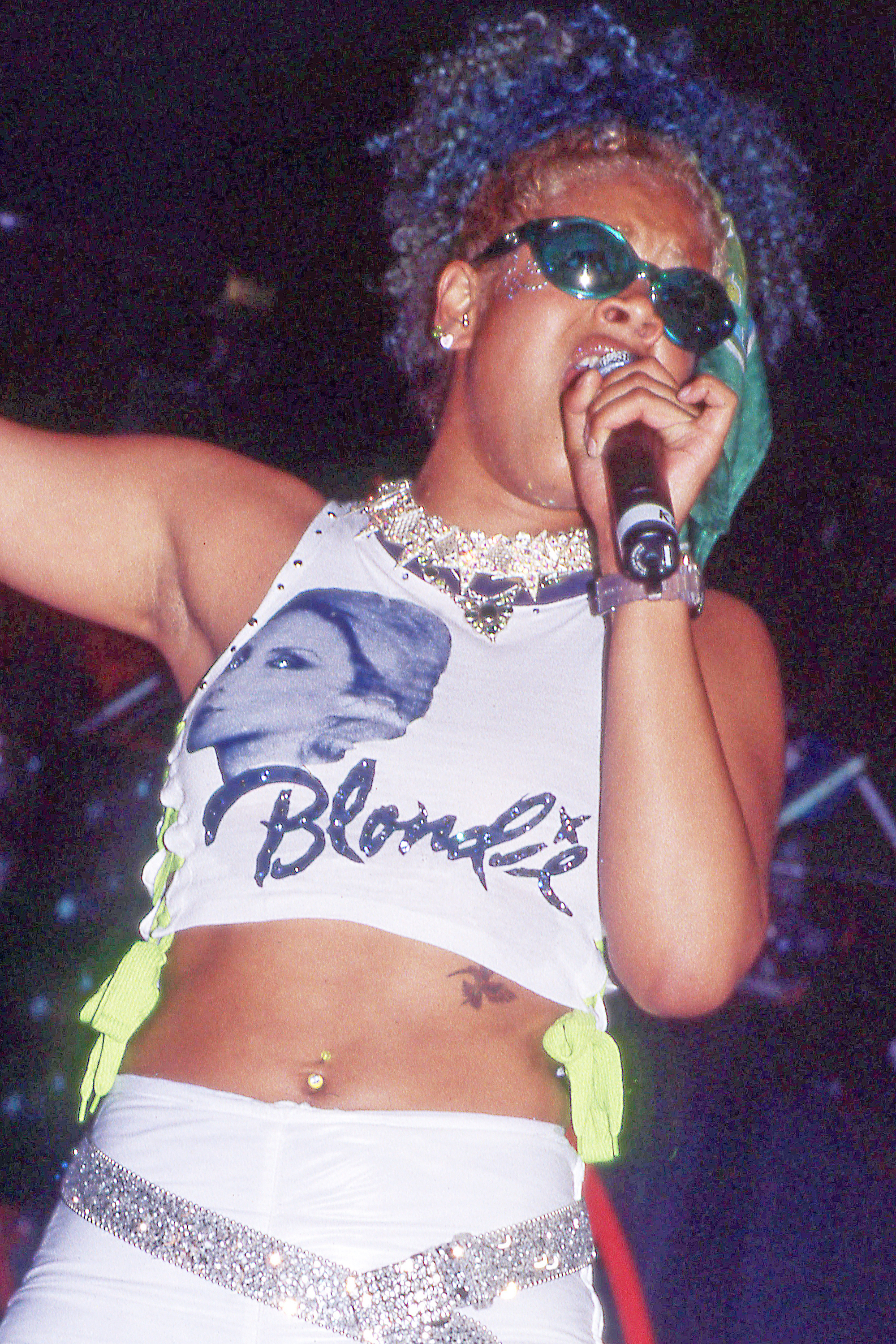 Kelis, 2000
2000 or 2022? At the turn-of-the-millennium, Kelis played Glastonbury wearing an outfit a little too prescient of Gen Z's current Y2K obsession. In addition to the requisite McBling belt and low-rise pants, the rapper rocked what appeared to be a set of Janky Jewelsneck pieces and eye make up that looked like it could be by Half Magic Beauty.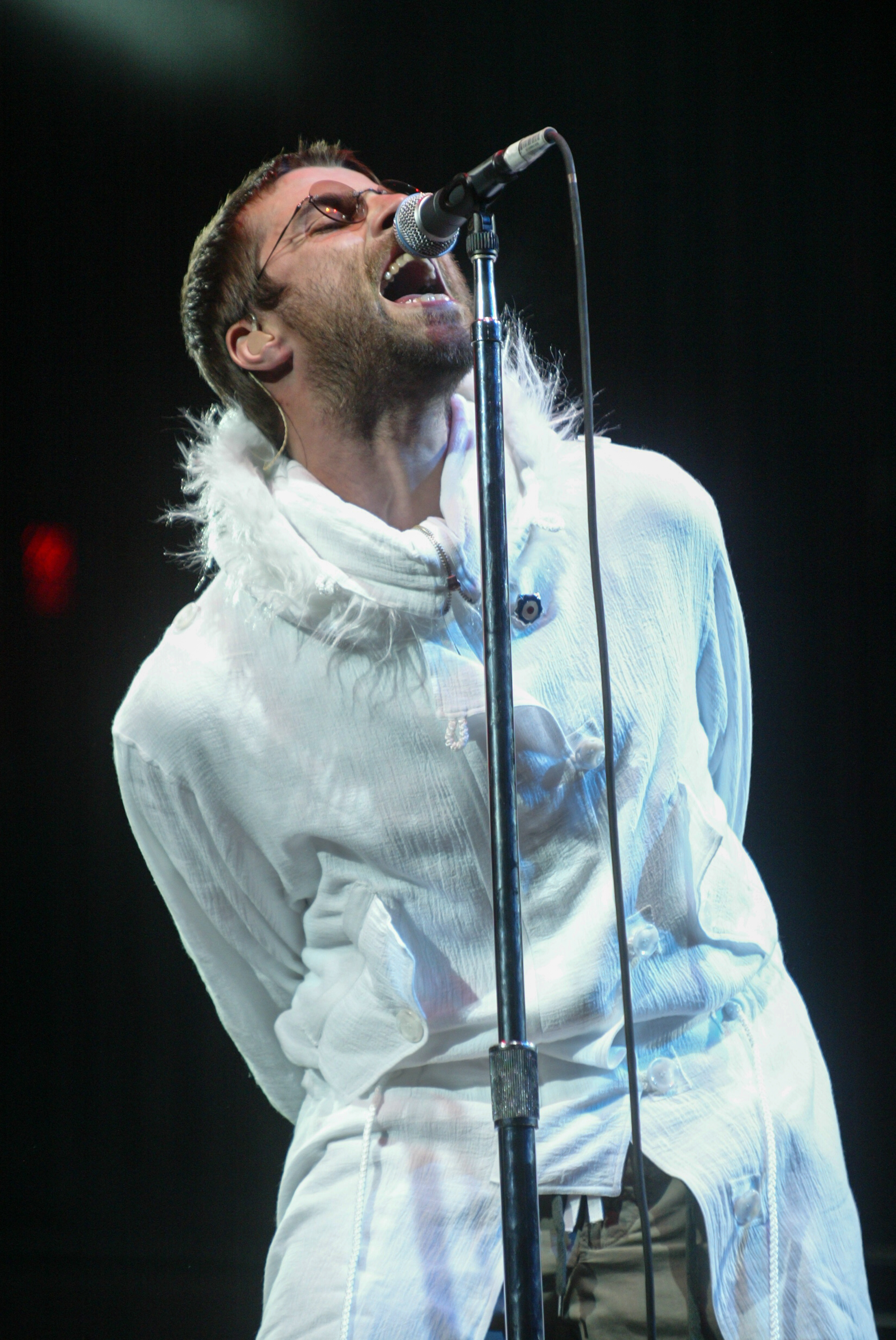 Liam Gallagher, 2004
What's a Glastonbury round-up without Oasis? While Liam Gallagher admitted to NME that he had a "horrible" time playing the festival's 2004 edition, the year's performance has nonetheless gone down in Glastonbury history for the frontman's choice stage look. This fluffy, optic white iteration of the musician's signature anorak earns him a place not just in the annals of Glastonbury, but the annals of menswear, too. Best jacket-wearer of the decade, indeed.
Kate Moss, 2005
In 2005, Kate Moss invented "Glastonbury style" as we know it today. You know the look: teensy waistcoats, low-slung belts, tunic dresses and, of course, mud-splattered Hunter rain boots. Simply iconic.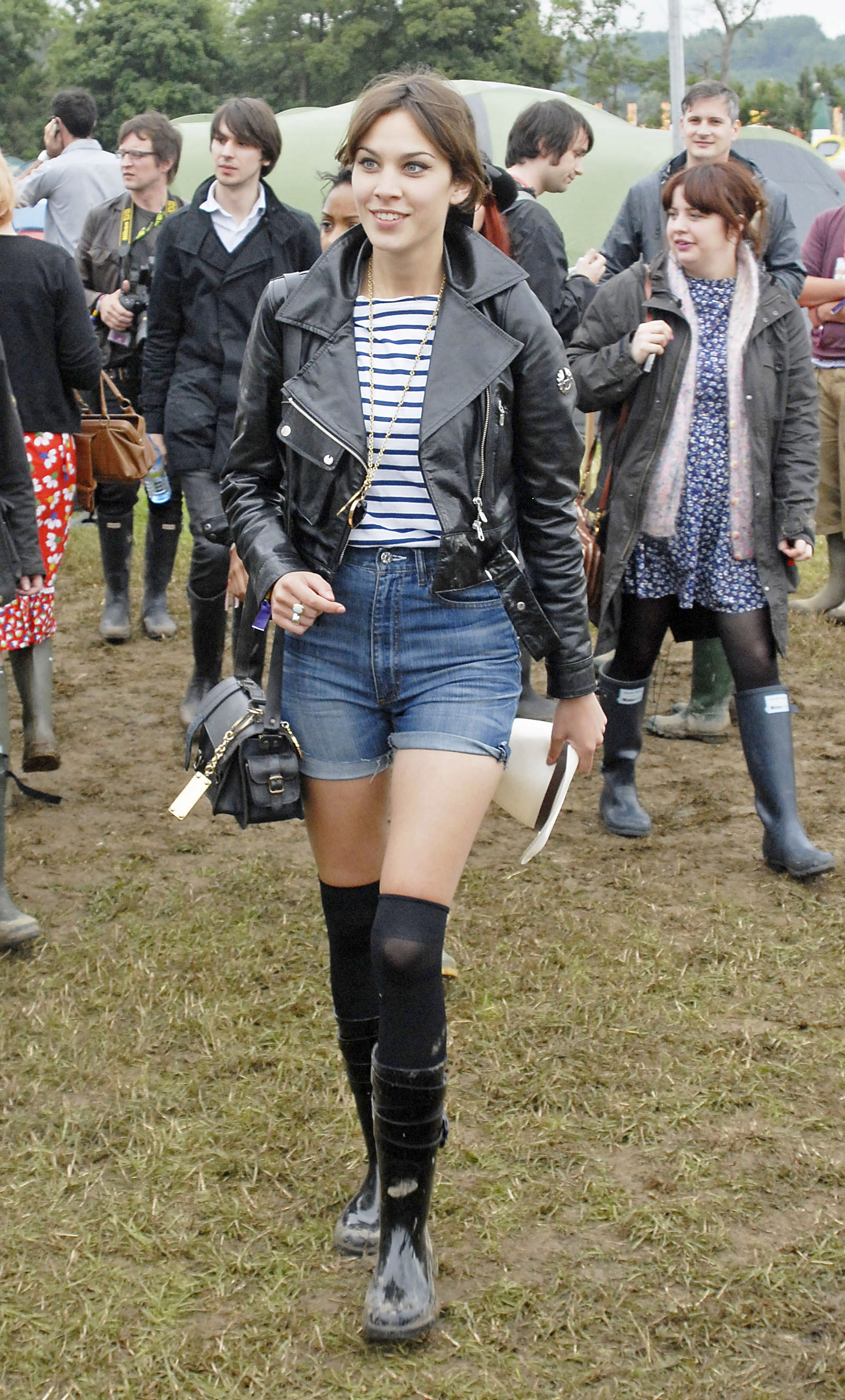 Alexa Chung, 2008
If Kate Moss is the queen of Glastonbury style, then Alexa Chung is second-in-line. In 2008, the it-girl updated Kate's festival style for the indie sleaze era in thigh-high socks, denim cut-offs, and breton stripes.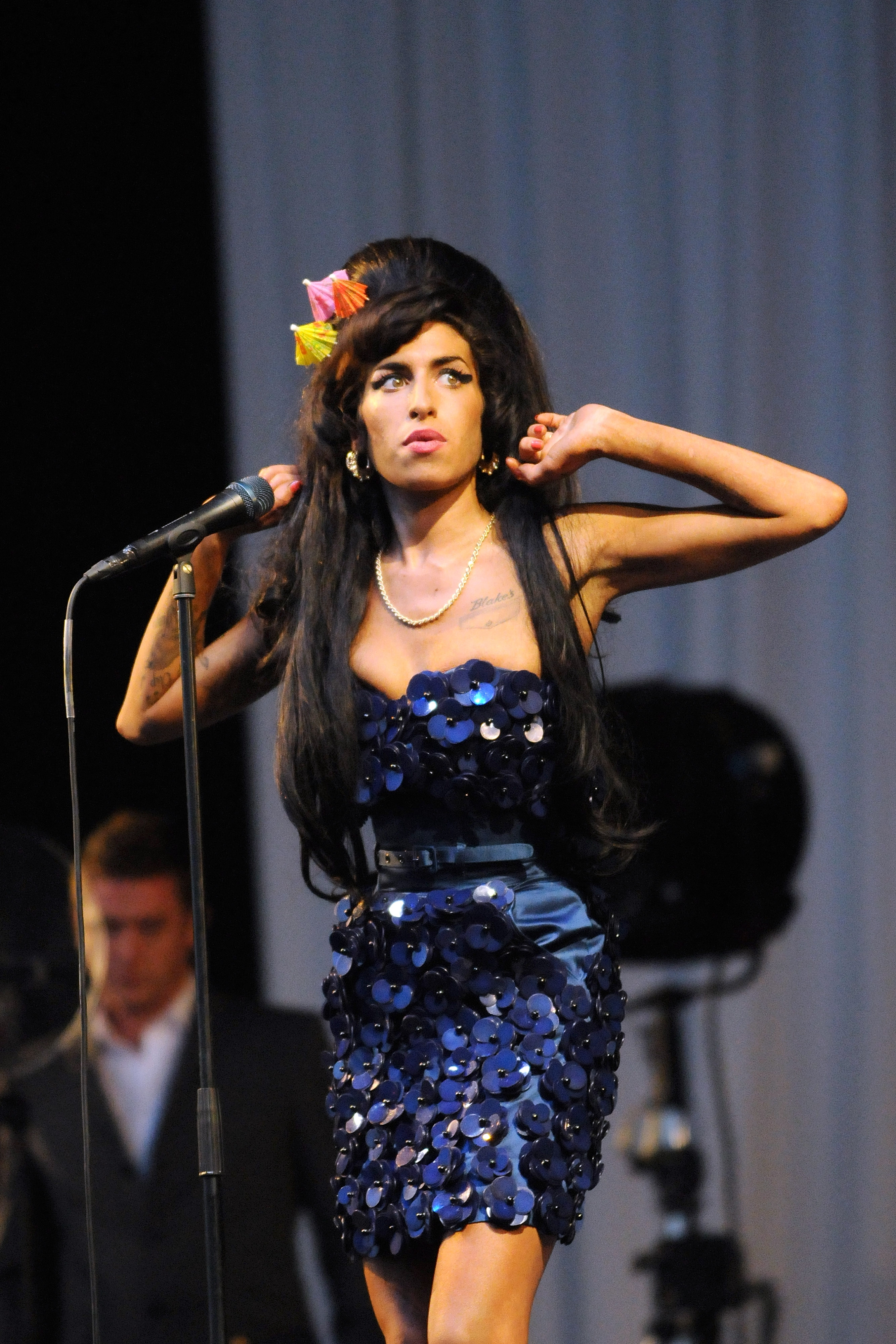 Amy Winehouse, 2008
Amy, Amy, Amy. In 2008, the late chanteuse pulled up to Glasto with a knock-out setlist and a look to match. Performing all-timers such as "Back to Black" and "Rehab", the singer wore a sequinned cocktail dress and topped her signature beehive with a trio of cocktail umbrellas.