Photographed by Tone Woolfe
For Raisa Flowers, inspiration is about staying present
The game-changing makeup artist has helped redefine fashion by bringing her own world into the work. Now she's devoted to making space for others.
Photographed by Tone Woolfe
The BTF100 is a list of Black creatives, artists and tastemakers who are globally disrupting the art and media landscape. These individuals, co-curated by the teams at both Blacktag and i-D, sit across multiple disciplines, industries and spaces, unapologetically defying stereotypes and clashing traditions to make space for new ideals.
Each week, for the next four weeks, we'll be dropping 25 names from the list alongside special features delving deeper into what it means to centre, celebrate and create equity for Black voices. Head over to the BTF100 microsite for the full list!
Raisa Flowers' ascension in the worlds of fashion and beauty would be hard to believe — if she weren't such a singular talent. Having honed her craft under the tutelage of G.O.A.T Pat McGrath, she's transformed her role as a makeup artist into an expansive platform. Her work defines a generation, offering a prismatic look into New York's underground club culture and a perspective on beauty that is born off the runway, inclusive of folks the industry has largely shut out. "My perspective is important. I know that culture has not always said that what I think or my perspective matters, but it does," she shares.
Not only is Raisa the go-to MUA for top publications, fashion labels, beauty brands and entertainers — she's also very much a star in her own right, dominating runways and campaigns for the likes of Gypsy Sport, Savage X Fenty and Calvin Klein. Her sense of style is so well pronounced, she's often mistaken for a musician or performer herself, so much so she's been forced to clarify the matter in her Instagram bio. It's hard to imagine what beauty or fashion might look like right now without her voice, but she makes it clear her power is fueled by a higher calling: "I want other people like me, black queer femmes, to know that someone cares about sharing fashion, art and beauty through another lens. I am thankful to be contributing to culture in this way."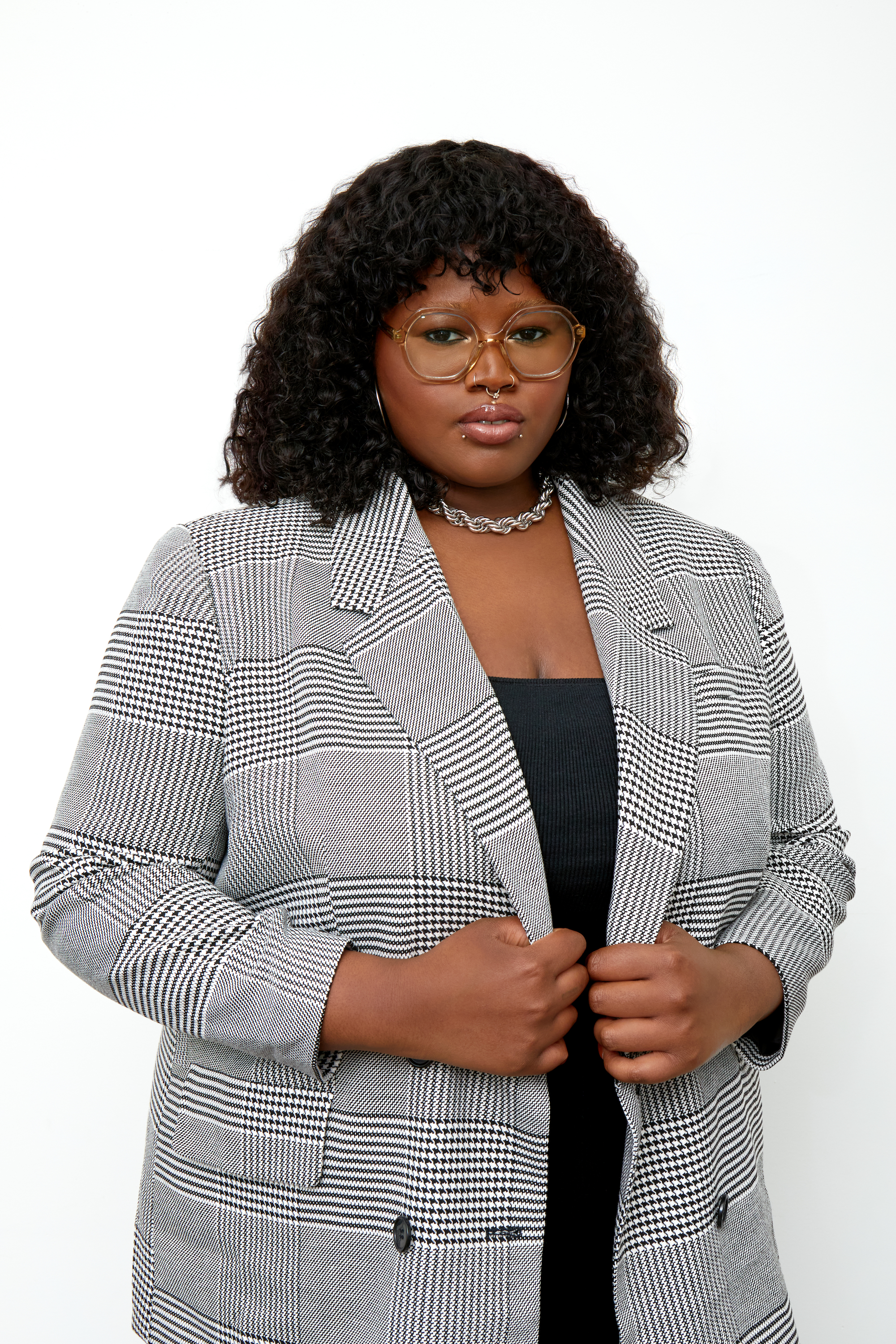 **What purpose, or force, drives you to create your work?
**Being able to bring visibility to myself and people that look like me.
How would you describe Black culture's influence on popular culture? It's everywhere. Music, fashion, art, style and so on. Blackness permeates everything culturally, inescapable and abundant.
What nuances or tensions are you finding as you navigate the creative landscape as a Black creator?
Yes, there is some tension. Change is always hard, but culture is calling for something new and fresh. Some of the old ways of doing things are changing rapidly. Some people are ready and others aren't.
What ground is left to cover in representing voices like yours in the arts and in media?
It's never enough. We are only just now having many of these conversations. There is a lot of ground to cover still.
**Looking towards the future, how will you define success in your field?
**Continuing to elevate my art and put it out into the world. Being able to remind myself that I am who I am, and that I am proud to be a Black artist and business owner.
What does the community you're a part of mean to you and how do you want to give back to it?
I just want to continue to create as much visibility as possible. I want people to feel seen. That is why I am so vocal. I know that honesty resonates with my community. It's what keeps me grounded in this industry.
Which peers do you look to for guidance and inspiration?
I get inspiration from everywhere, my friends, family, living in NYC, music, nature and so much more. Inspiration can be found everywhere, but it requires you to be present to see it.